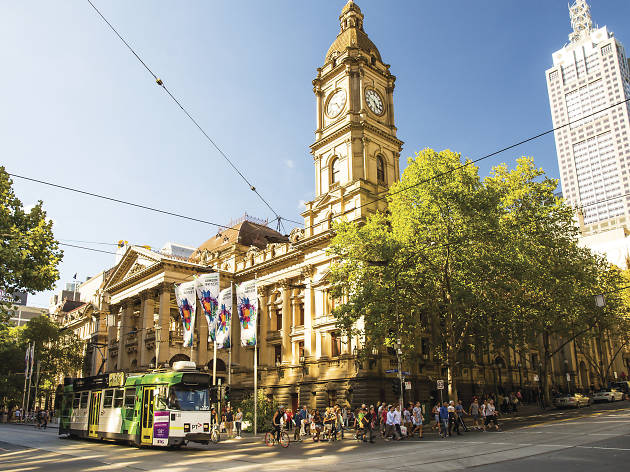 Four comedians to watch at this year's MICF
Kitty Flanagan, Dilruk Jayasinha, Larry Dean and Helen Bidou give us a sneak peek into their MICF shows
Some of the world's funniest people descend on Melbourne every autumn for the Melbourne International Comedy Festival. With more than 600 artists performing at venues around the city, it can be daunting to choose what to see. Never fear – we have spoken to four performers about what audiences can expect from their shows, plus what other shows are worth checking out.
Want to go for a drink after the show? Try one of the best bars in Melbourne.
Hungry for a late-night snack after some belly laughs? Here's our guide to late-night bites.
Kitty Flanagan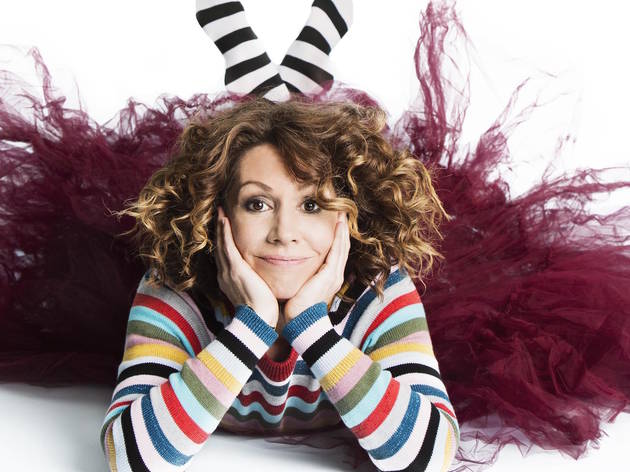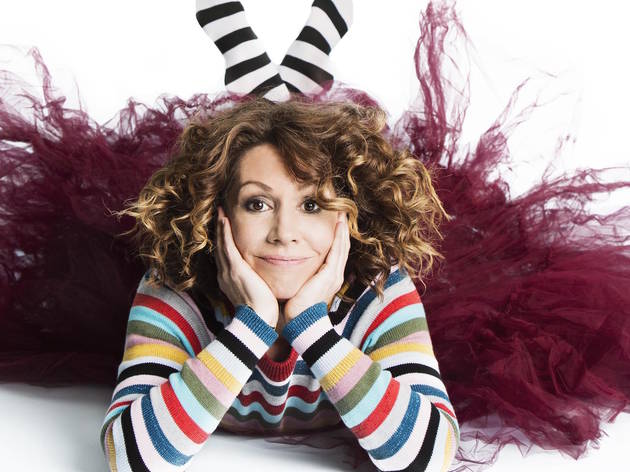 Ask yourself honestly, in your heart of hearts: are you good at sex? Kitty Flanagan isn't. "The only reason I know is that somebody told me," she says. "At least I'm well aware. There are probably heaps of people walking around being terrible at sex and they have no idea. At least I know."
Flanagan has been working in stand-up and TV (most recently as a show-stealing correspondent on The Weekly with Charlie Pickering) since the mid-'90s. Longtime fans will be surprised to hear that the comedian's new show, Smashing, will include talking about her sex life, as she's stayed well away from the topic in the past. Talking about sex doesn't come naturally to her. "I come from a very conservative family," she says. "If there's a sex scene on TV we all get up and leave the room, or we are just very still and quiet and hope for it to be over."
Why has she decided to tackle such an uncomfortable topic for Smashing? There are a couple of reasons. For one, she thinks young people today, who have grown up in the age of internet porn, have a very unrealistic idea of sex. "I'm here to set them straight," she says. And for another, she's ready to overcome her natural reticence, inspired by the true heroes of our age, reality TV stars. "Everyone on reality TV is on a journey these days – you no longer have to go from A to B, you just have to overcome your fears. So I decided to make my show a 'jourrrrrrrney' in the reality television style, in that I'm talking about sex."
Flanagan says overcoming her fears about talking about sex has made her a braver comedian in some ways, but in other ways she is more cautious. "I look back at some of the jokes I used to tell when I was starting out and I think, 'I wouldn't have the balls to say that now.'" She reckons social media has made it harder for comedians to try out edgier material. "Back in the day you get up in front of a comedy club and you tell a joke, and if they don't laugh you don't do it again. No one tore you a new one on social media. Just don't laugh, you don't need to pillory [the comedian]. That's how I learnt what was right and what was wrong on stage: I didn't get laughs."
Having said that, she doesn't think there are any no-go areas for comedians, even in the age of Twitter fights and Facebook shaming. "My rule is so long as it's funny, you can do it. The more sensitive a topic, the funnier your joke has to be. You can't just get an 'oooooh', you have to get a laugh as well."
What other shows should people see in this year's MICF? Claire Hooper: All the Rage; How Good Are Pets, Though?; Jennifer Wong: How to Swim with Dolphins (By Correspondence); Daniel Burt: A Trip Down Memory Laneway; Adam Rozenbachs: Hold My Beer.
Kitty Flanagan's favourite drink to unwind with after a show: "It could only be a Margarita, straight up with salt. Nice and sour. That is literally what I have after every show."
Time Out recommends: If you want cocktails made with skill and precision head to the Gin Palace. They may have a deep love for juniper spirits, but that doesn't mean they won't mix you up a killer classic. 10 Russell Pl, Melbourne 3000.
Dilruk Jayasinha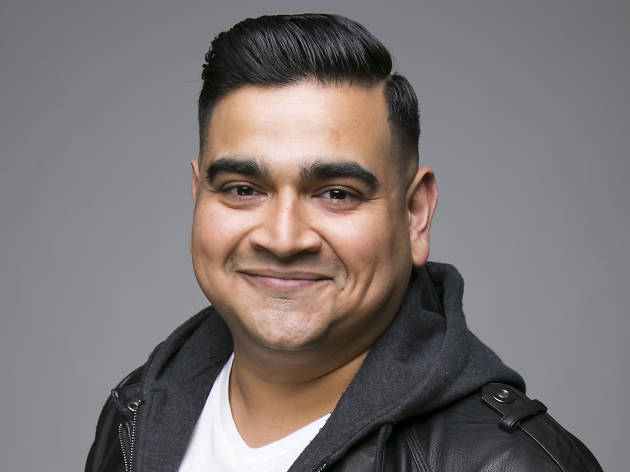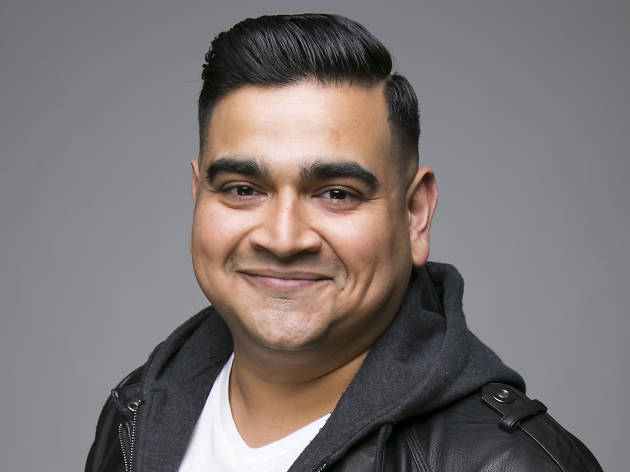 Photograph: James Penlidis
Dilruk Jayasinha's new Melbourne International Comedy Festival show, Bundle of Joy, is almost ready – but that doesn't mean it's finished. "I'm someone who works better from the stage itself rather than sitting down and writing it all down," he says. "The more I perform the more jokes or little tags to jokes I find along the way. The pressure of having to be funny in front of people's faces staring back at you is a much stronger motivator than staring at the wall at your desk."
Jayasinha comes up with a handful of key stories he'll tell during a show, but he likes to interact with the audience and changes tack based on how things are going. "The more you try to control it and keep the six things that don't change, the more it changes."
That change can be scary, but also exhilarating. "If people go to the circus to see amazing acts of courage, they know deep down that everything is going to be fine – but in that moment you feel that danger," Jayasinha says. He says live comedy has a similar feel. "It's a death-defying stunt. Part of the excitement of watching a stand-up on stage is that danger."
But even though he loves the high-wire uncertainty of live performance, the former accountant retains a sense of caution. "I didn't go full time in comedy until long after I knew I could go full time," he says. "Maybe it is that accounting training, that it was 'don't get too carried away.'" He still remembers the day he became a full-time stand-up comedian: July 1, 2016. Naturally, he had to see out the end of the financial year.
Although he's been active in Australia's comedy scene for years, he still gets a kick out of meeting his comedy heroes. "I remember when I was working as an accountant and I was really not loving it, I used to listen to Hamish and Handy every day, and there was a time when I called them up. Fast forward six or seven years later, they had Rob Sitch on to promote Utopia [which Jayasinha stars in], Hamish and Andy played the audio of me calling them up." He's now friends with the pair, and Hamish asked Jayasinha if he remembered the promo of himself on Utopia. "I told him I know the exact date." Befriending those he used to idolise has been one of the best things about making the switch from accounting to comedy. "It breaks my brain sometimes."
What other shows should people see in this year's MICF? Tommy Dassolo: Leisure Suit Tommy; Karl Chandler: Karl Chandler's Shit List; and Suren Jayemanne: Surenity Now.
Dilruk Jayasinha's favourite drink to unwind with after a show: "Soda water, very cold, with lime."
Time Out recommends: If you want to keep a mixed crowd happy the beautifully renovated Garden State Hotel is just the ticket. 101 Flinders Ln, Melbourne 3000.
Larry Dean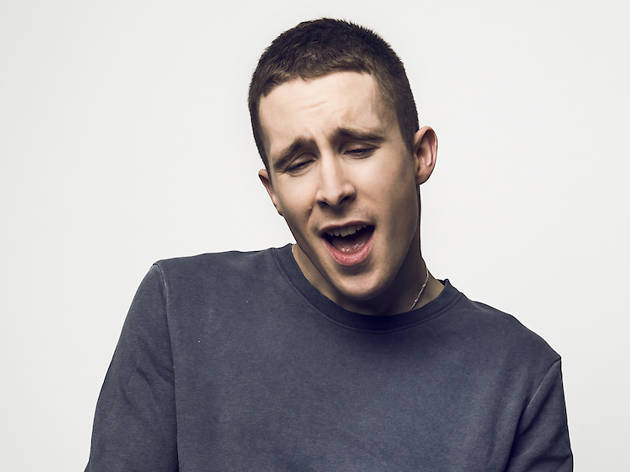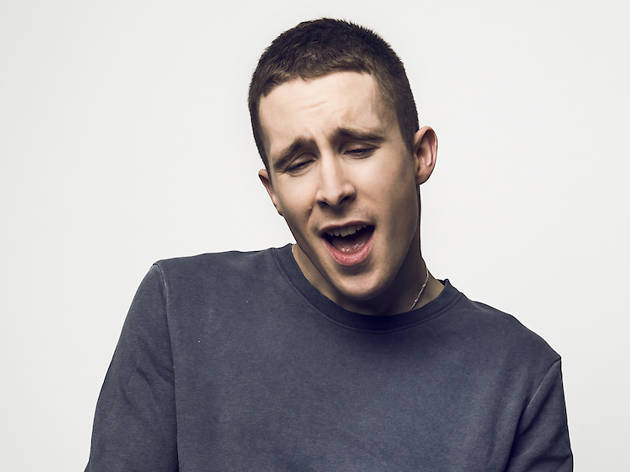 Photograph: Supplied
Scottish comedian Larry Dean has been doing a lot of thinking about acceptance. His new show, Fandan, is entirely devoted to the topic. And he says he's willing to accept audience reactions, even if they don't know their funny bones from their elbows. "It's about acceptance of others, differences of opinions and my own faults," he says. "I definitely think this is the best show I've done. But if people don't agree, I accept that, no matter how wrong they are."
But acceptance is a two-way street. "This year's show is about acceptance, so I do jokes, and people have to accept that, OK?"
Don't expect New Age self-affirmation mantras, though – Dean is fond of colourful language, and he describes his sense of humour as "silly and self-deprecating". And of course, there's one of his favourite kinds of jokes: "any excuse to make a joke at a mate's expense."
Dean was voted Scotland's best comedian in 2013 – a big deal for the home of both Billy Connolly and the Edinburgh Fringe Festival – when he was just 23. He says audiences in different parts of the world can bring a completely different vibe to what is ostensibly the same show. "Audiences can be jaded from watching too much comedy and can greet quips and banter with a kind of, 'oh, I knew you were going to do one of those kind of jokes …' rather than laughing," he says. "Melbourne audience are just a lot of fun, and genuinely want to enjoy the show – which is a lot of pressure as a performer."
What other shows should people see in this year's MICF? Steen Raskopoulos: Stay and Fern Brady: Suffer, Fools!
Larry Dean's favourite drink to unwind with after a show: "Before a show I always have Irn-Bru. Afterwards I have either a cup of tea or lots of beer, depending how it went."
Time Out recommends: If it's beer you're wanting then it's to Beer Deluxe you should be heading for, thanks to their 21 taps and vast collection of brews in bottles. Federation Square, Flinders St, Melbourne 3000.
Helen Bidou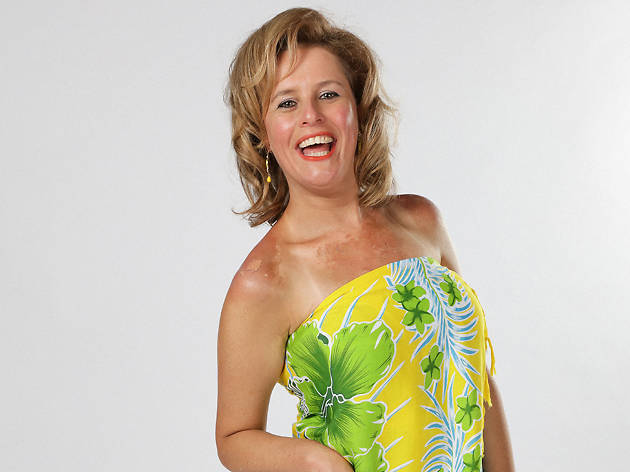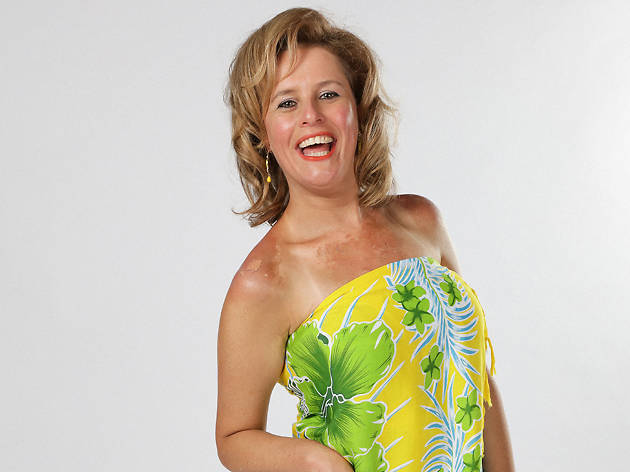 Photograph: Supplied
When Helen Bidou made her debut on the satirical breakfast TV show Get Krack!n less than a year ago, a new star of media and entertainment was born. The style guru, who bears a striking resemblance to Australian stand-up and character comedian Anne Edmonds, will bring her fashion tips and enviable collection of sarongs to the stage in her first live show.
"I am in a lot of trouble with the tax department," Bidou says when asked why she's decided to take her talents to the comedy festival. She's promising an eclectic night of "chitty chats, songs, sarongs and just good fun", and will put her background in musical theatre to good use.
It's a big change in direction for the vivacious and eccentric style superstar, who got her leg-up on the small screen working alongside the creators of the hit web series The Katering Show and ABC's Get Krack!n, Kate McLennan and Kate McCartney.
"I was invited onto Get Krack!n after I consulted on one of the Kates' rumpus room remodel, fusing a laidback vibe with modern fixtures for the perfect functional space for their family to have the lifestyle that awaits them. I still haven't been paid, and Kate's Instagram post about delays was unfair and she is liable for defamation."
Bidou is now fielding offers for future TV projects ("Won't give too much away, but does Handmaid's Tale season two ring any bells?") but says she's thrilled to use her uniquely uplifting presenting skills on stage. So is there any single message Bidou is hoping audiences will take away from the show?
"Yes. Simon, my second life partner, will leave the show knowing he's thrown away the most vivacious girl in the world."
Helen Bidou's favourite drink to unwind with after a show: "Kiwi Mojito. Ah, hello? Why are you even asking?"
Time Out recommends: You know who else loves a fruity, summery cocktail? The crew at Madame Brussels, who will mix you up a jug of gin, cucumber, strawberries, lemonade and dry ginger ale. Lvl 3, 57-59 Bourke Street, Melbourne 3000.