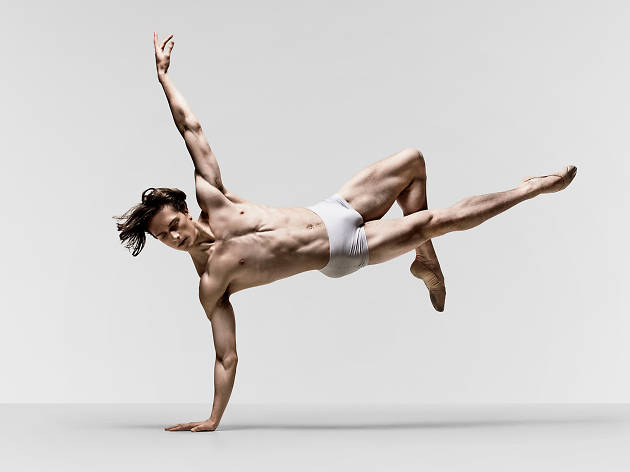 Meet the Australian Ballet's choreographers
What does it take to create work for Australia's leading ballet company? We spoke to three choreographers
Three generations of Australian choreographers are celebrated in the Australian Ballet's new triple bill, Verve. The company's resident choreographers are having their works revived (Stephen Baynes' Constant Variants and Tim Harbour's Filigree and Shadow) alongside a brand new work from one of the company's rising choreographic stars, Alice Topp. We asked the trio about their experiences in choreography and the changing face of ballet in Australia.
Verve is at Arts Centre Melbourne from June 21 to 30.
Looking for something else on stage? These are the shows our theatre critics are loving now or read up on the latest theatre, musical and dance reviews.
Recommended: The best theatre this week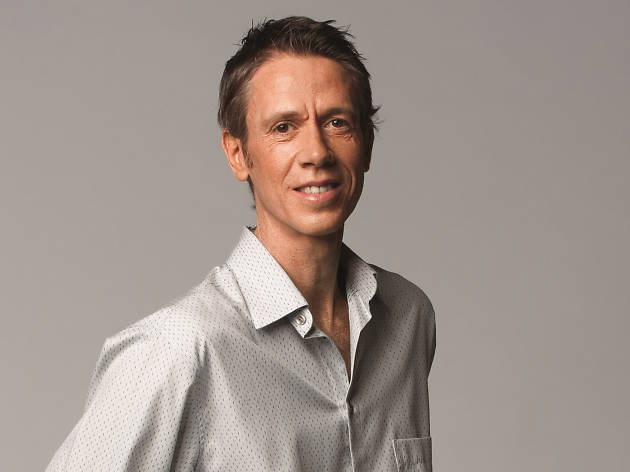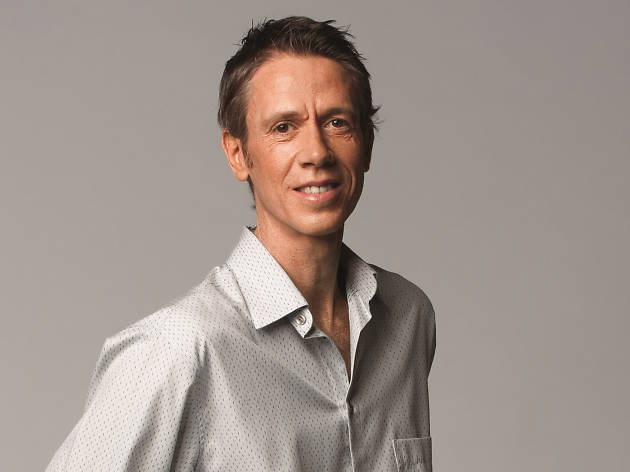 Photograph: Daniel Boud
The Veteran: Stephen Baynes
Stephen Baynes joined the Australian Ballet as a dancer in 1976 and after an international career became a resident choreographer at the company in 1995. He's created more than 20 works for the company, and his 2007 piece Constant Variants (performed to Tchaikovsky's 'Variations on a Rococo Theme') is being performed as part of Verve.
You've been choreographing work for the Australian Ballet since the mid-1980s; how has the company itself changed since then?
In some ways it hasn't changed at all, in terms of the organisation and how it works. There's not a lot of difference in terms of the amount of performances we give.
But the company has changed a lot because there's a much broader repertoire now. It's much more eclectic, and the dancers have to be able to do a lot of different styles and change very quickly. They can go from Wayne McGregor to Swan Lake in a matter of weeks, and be rehearsing one and performing the other.
They're amazingly quick at picking things up. The only danger is that sometimes the assimilation only comes to a certain level and you don't really get to what's at the heart of the aesthetic rather than just the physicality of it. But they're very intelligent as well and want to get it right.
When I first joined the company, all those years ago, the principals were much more apart. They were sort of a revered, separate entity within the company, whereas now they're just part of the gang. It's a very even social strata, and they're colleagues.
How would you say the landscape of ballet in general has changed in Australia over the last couple of decades?
I think dance has taken a much higher profile. It seems like ballet is as popular as ever if not moreso, judging by audience figures and the way they react. I think because there's a broader cultural and socioeconomic strata within the audience, tastes are more eclectic and people seem to be more accepting of the new.
You've been resident choreographer with the company since 1995. What has having that sort of position allowed you to do as a choreographer?
I guess the most beneficial thing is getting to know the company and dancers. They start to know you, you know them, and it's a very productive environment because you don't have to break the ice. You can start to feel relaxed with the dancers, and you have an idea of how to cast something.
There are pros and cons, though – if you're working with a new company you tend to discover things about the dancers you don't know and discover things about yourself.
Do you think that career paths have changed for choreographers significantly since you started? Is it easier to forge a career as a choreographer now?
Well, a hell of a lot more people are doing it. A choreographer was something quite special back then. Now almost all dancers want to choreograph and have a go. Back then most people were terrified of it and ran a mile from it.
Now everyone seems to want to do it, and companies everywhere are having workshops continually. The Australian Ballet has the Bodytorque season, which is an amazing opportunity because you're working with some of the best dancers in the country. You're not given a lot of time because it's squeezed in, but that's a great experience anyway to learn how to just get on and do it. It's incredible how generous the dancers are to these young choreographers trying things.
There are a lot of new opportunities, but on the other hand, it's like a lot of things in contemporary culture – everybody gets a stab at something, but there isn't always the best path to follow it through. It's such a long, gradual learning curve for the whole of your career. It's still very rare for a real voice to emerge and show that there's the potential to go further. Everyone can put something together – it's not necessarily that hard to find a piece of music, get some dancers and make something. But having a voice – and having something unique to say – is much harder.
You choreographed Constant Variants back in 2007. What's it like to revisit a work from over a decade ago? Do you refine certain things?
It's great for something to be seen again. We did some revivals of my stuff in 2010 and 2011, so it was great to have a look at things again. This time, after ten years – and I can hardly believe it is ten years – there's only one person from the original cast in the company. It's great to have the opportunity to look at it again with time. I haven't changed anything radically, but I've been able to make some refinements with different dancers.
Can you tell me a little about how you created the work a decade ago?
As I've done with a lot of works in the past, it's entirely musically driven. There's not a narrative happening, but it's certainly not what I'd just put under the 'abstract' label, which can be so misleading. I guess it comes to how I feel about music. Any piece of music is storytelling – and I don't mean a linear narrative necessarily – but if a piece of music attracts me and I'm drawn to it, it's usually because I see drama in it and an emotional impetus. That's what I would call the text of the choreography.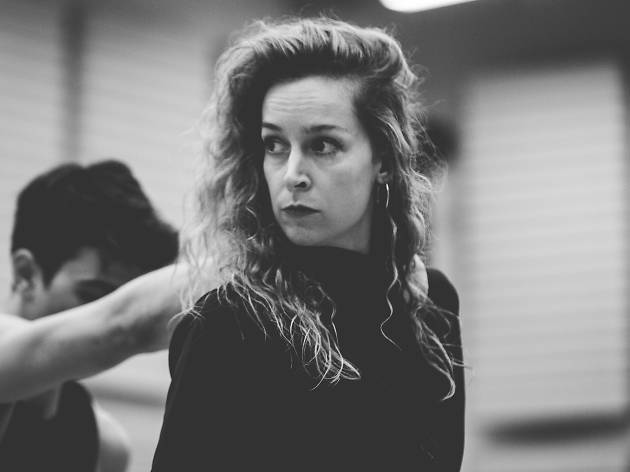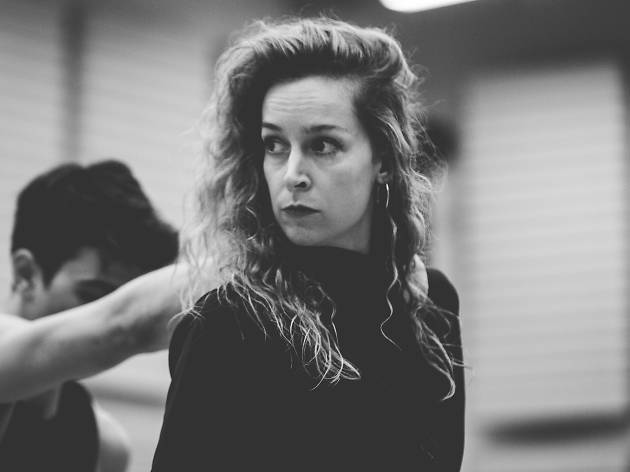 Alice Topp is still performing with the Australian Ballet as a coryphée (a dancer ranked above the corps de ballet but below a soloist – you'll see her dancing featured parts in small groups), but she's also been forging a career as a choreographer. She made her mainstage debut in 2016 with Little Atlas, but she has also choreographed music videos for Megan Washington and Ben Folds.
You're a coryphée with the company, but you've been a very busy choreographer for the last few years – do choreographers usually maintain such a busy performance career as well as creating work?
Not usually. I imagine one or the other begins to pull and take priority. It becomes quite the juggle, particularly when we do around 180 shows a year. But with its great physical demands, you can't be a ballet dancer forever, so it's been a gift to be able to explore and develop both sides of the artform while I can.
How did you make the transition into choreography?
After my first work, which came about by chance, it quickly became something I wanted to pursue. Every year since then I've dabbled in creating new work, and only through these invaluable opportunities, experiences and exposure has it opened doors for me to continue choreographing. I'm still a little green and very much a rookie, but I'm learning greatly with each new experience.
Is it a difficult transition to make? Are most dancers harbouring a desire to choreograph at some point, or are most happy to just interpret and perform others' choreography?
For me, choreographing was never something I'd considered doing. It was a chance opportunity that presented itself and I accepted it on a whim with absolutely no clue what I was doing other than my attitude of "let's give it a whirl!" It was a chance discovery for me, though for some dancers it's a very clear calling. Still, not everyone has the desire to choreograph. For most, their outlet and passion is in performing.
You made your mainstage debut with Little Atlas, a work that received a very warm audience response. How is this new work different?
I'm always personally pushing my creative comfort zone and looking at taking risks when creating new work. Aside from being conceptually very different, I've also got a much larger cast of dancers in this piece (a cast of 12), and the work is double the length of Little Atlas. I've tried new things choreographically, and I also designed the costumes.
What sort of music are you using? How integral is that choice to the success of a work?
I'm working with music by composer Ludovico Einaudi, whose music I used for Little Atlas. For me, the music is fuel for every step. It informs my movement vocabulary and is my dance partner when choreographing. It's about the dancers' bodies singing the notes, so for me, music everything.
And why did you decide to design the costumes yourself?
I guess in my time as a dancer I've worn a lot of costumes that have not necessarily made me feel good about myself. I want my dancers to be able to step on stage and be completely themselves – comfortable, relaxed and present. Being able to design costumes, with their feedback, that feel good to move in, using stretchy fabrics that breathe with their bodies, complimenting their incredibly athletic and sculptured instruments and making them feel special is really important to me, so they can be free when they dance.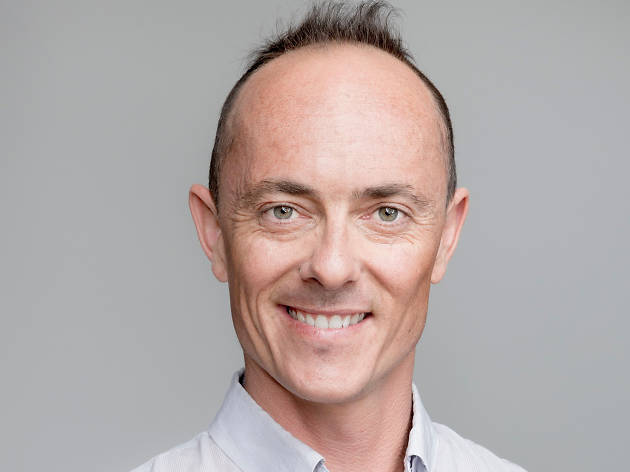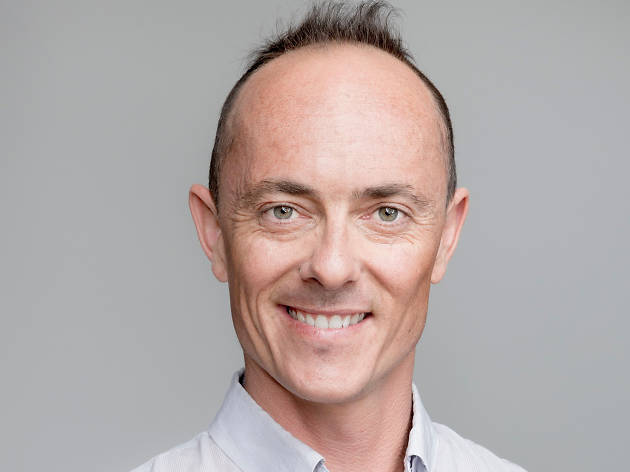 Photograph: Daniel Boud
Tim Harbour was a dancer with the Australian ballet from 1995 to 2007, and in 2010 made his mainstage debut as a choreographer with the company. He's created work for companies including New York City Ballet, the Queensland Ballet and West Australian Ballet. His contribution to Verve is the 2015 piece Filigree and Shadow.
How has contemporary ballet changed in Australia since you started dancing with the company in 1995?
In 1995, contemporary ballet was dominated by Jiri Kylian and William Forsythe. Kylian excelled at making duets while Forsythe also makes large ensemble dances. The structures found in their works are still prevalent today, as are their themes of humanism and poetic abstraction. Today in Australia and around the world, contemporary ballet has broadened significantly. As well as highly experimental pieces embracing themes from the political to the environmental, we see fresh interpretations of the classical vocabulary. The relationship to music has shifted, with choreographers using more recorded music and often not taking the music as their first influence when creating. We also see more same-sex duets.
How did you make the transition from dancer to choreographer?
I started choreographing while I was still a dancer with the Australian Ballet, and I still feel like I'm transitioning ten years later! Making works for other companies has been important for my confidence and profile, but working for the Australian Ballet is what I like best.
What does your position as resident choreographer involve?
Mostly, it's about the relationship I now have with the company. I know I will be considered for ideas that come up. And because the company has such a broad reach, this means a variety of choreographic opportunities. For example, I just finished choreographing a musical adaptation of Josephine Wants To Dance, a co-production with Monkey Baa Theatre. That was through the AB. Also, when I pitch ideas, it's to people who know me and what I can do. The best part is having a close relationship with the dancers.
Have career paths changed for choreographers? Is it more or less difficult to make a career now than it was back then?
It's a different path working with ballet companies than it is making work independently. There's not the same access to government funding. So your opportunities are in the hands of individuals – artistic directors – and it can be hard to get people to consider you. But for me, it's the incredible dancers that ballet companies can provide, as well as their large audiences, that make it worth pursuing. All this hasn't changed much from the past. These days the cons are that there is a lot more competition. The pros are that the internet has made getting your work out there easier than ever.
What was your starting point for creating Filigree and Shadow?
Filigree is an exploration of the moment when emotions lead to action. Such as when discontent becomes outrage or attraction becomes lust. I mostly examined the idea of aggression being used to confront fear and finding courage. That was the starting point. But it's also a showpiece for the dancers. It's about virtuosity and thrills. I always want to put on a show.
Could you tell me a little bit about the score?
The score was commissioned from 48nord just for this ballet. 48nord are Siegfried Rossert and Ulrich Mueller, and they make electronic music but mix in a lot of acoustic instruments – most of which they play themselves. The drums, bass and celeste you hear are all the real thing. We discussed many influences when the music was being created. A careful listener might pick out Beastie Boys' 'So Wat'Cha Want', Prokofiev's Romeo and Juliet and Suicide's 'Ghost Rider'.
The work premiered two years ago and you're now getting to revisit it – is there anything you're adjusting this time around, or anything that has shifted in your thinking about the work?
It's awesome to see it back. I've actually just returned from the US where the Houston Ballet has just finished performing it. Because you're 'teaching' something ready-made, rather than creating something from scratch with the dancers, you need to find other ways to arrive at the original emotions behind the steps. Those Texans really resonated with the courage aspect that's at the heart of Filigree, having just been through Hurricane Harvey. Their approach to it gave me another perspective, and I got that weird feeling when something very personal starts to drift away from you and take on a life of its own.
What else is the Australian Ballet serving up?
In their 55th year, our national ballet company are keeping things in-house, with a season that draws exclusively on new and existing works created specifically for the company – by major choreographers and fresh talent.