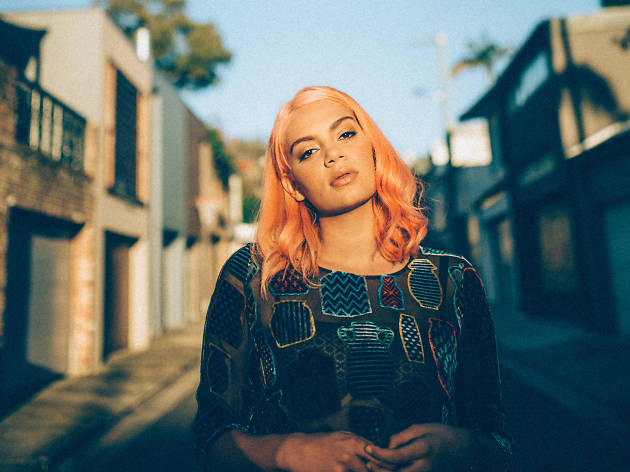 Deadly songs about Australia
Top Indigenous performers choose the songs that matter to them
From the infectious pop of Jessica Mauboy to the hard-hitting activism of Dispossessed, contemporary Indigenous musicians have permeated the Australian music industry with unmistakeable sounds and cultural impact. Many of the songs heralded as 'Ozzie Anthems' are written by Aboriginal and/or Torres Strait Islander people, and many of those songs also convey the political, social and historical injustices of our country's history. This month, Time Out celebrates the richness and diversity of Indigenous Australia through the locals who live and work here and interviewed 13 Deadly Melburnians. We also wanted to dive into the vitality of Indigenous music. So, what makes a song 'deadly'? We asked some of our deadliest musicians and performers to nominate ones they believe make the cut.

Celebrate Indigenous artists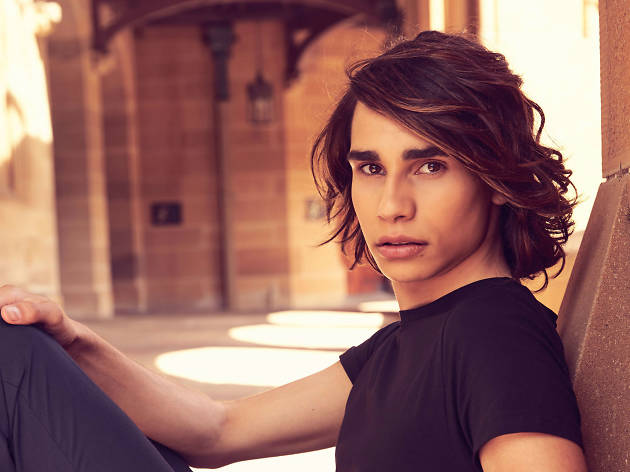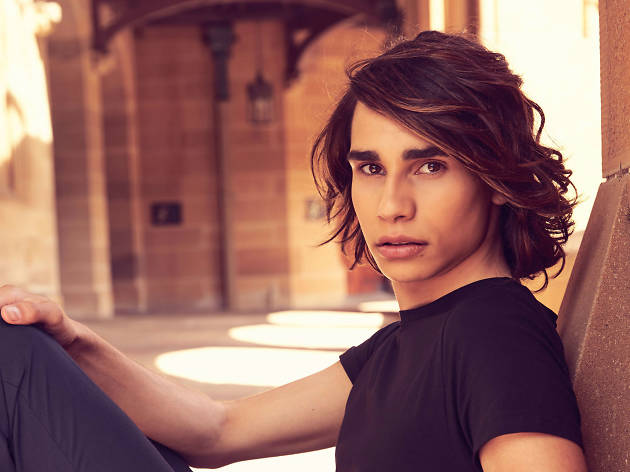 Photograph: Supplied
At 17 years old, Isaiah has already kicked major popstar goals. He won X-Factor late last year with his distinctive soulful croon and single 'It's Gotta Be You'' and now he's set to compete in Eurovision as Australia's representative belter. Hailing from the small town Moama in Southern NSW, Isaiah's celebrity is rising rapidly and deservedly.
Isaiah nominates the song: 'You're the Voice' by John Farnham
"I had the opportunity to see John perform this live at the ARIAs and it was an incredible moment as I believe that this song is iconic and the heart of Australia."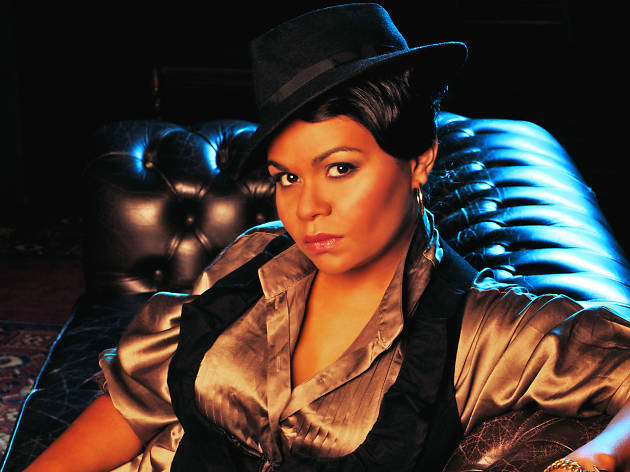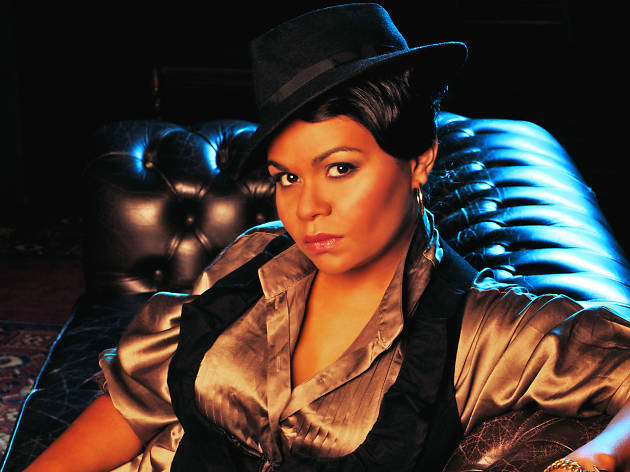 Photograph: Supplied
Ursula Yovich is a Helpmann award-winning singer, actor and playwright. She's been appearing on our stages and screens for years, taking on memorable roles on Redfern Now and Goldstone and filling halls with her crystalline voice in cabaret and musical theatre. Later this year, Ursula will be hitting the theatre circuit in Sydney with a self-penned musical Barbara and the Camp Dogs.
Ursula nominates the song: 'Island Home' by Neil Murray (sung by George Burarrwanga of the Warumpi Band)
"The song has such longing in it. The longing I sometimes feel for my home up in Arnhem Land. Or when I am overseas and far from Australia. I am filled with love and longing and pride for home. Blessed to call this country home."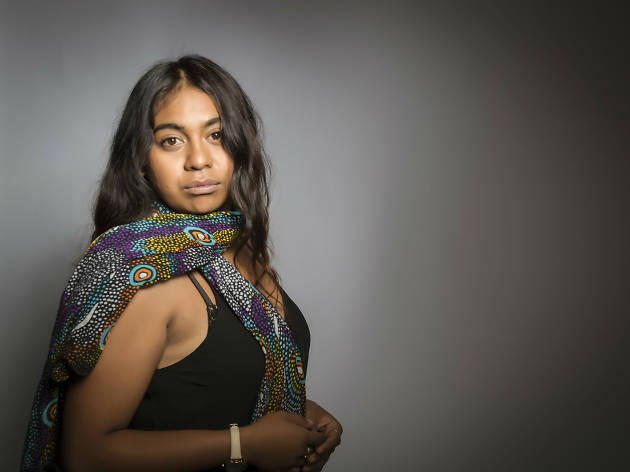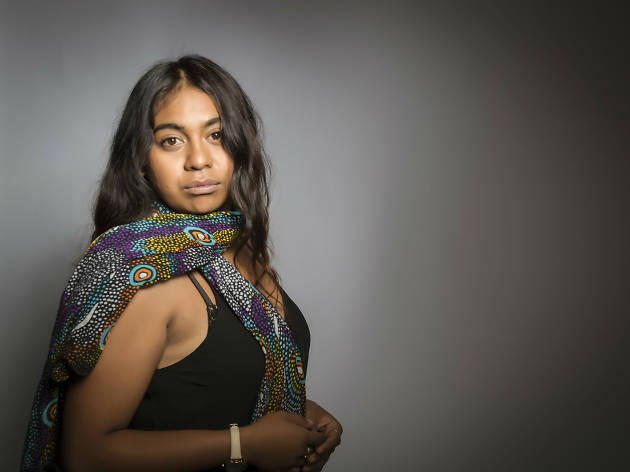 Photograph: Supplied
Growing up on the Northern Territory's Groote Eylandt, Emily Wurramara writes and sings in both English and Anindilyakwa. A multi-instrumentalist, she's been touring around Australian festivals and gathering fans of her traditional-meets-contemporary style. Her upcoming single 'Black Smoke', is a sweet, didgeridoo-inflected lullaby with other tracks harnessing ukulele, keyboards and her ethereal voice.
Emily nominates the song:'Yirrmala' by Yothu Yindi
"This song reminds me of home, because it's what I grew up around I guess, the melody is so catchy and makes me feel like I'm at Groote during ceremony time. Yothu Yindi are legends, and pretty much have paved the way for us young mob. It's a classic."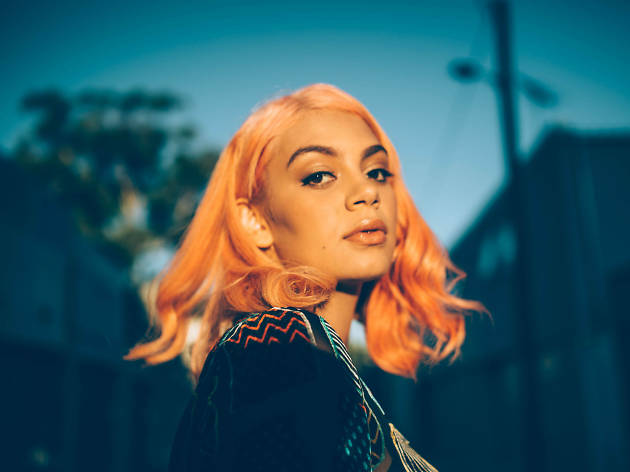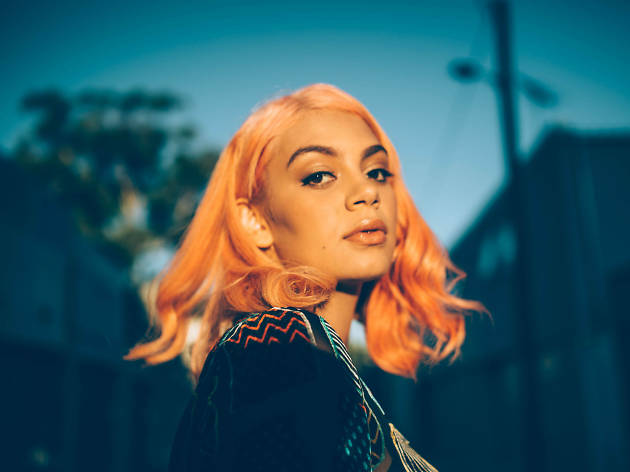 Photograph: Supplied
With a debut album on the way, Thelma Plum has been treating the country to live shows where she anchors her genre-bending instrumentation on stage with a sharply passionate vocal style. Thelma has also been appearing as a guest vocalist on Spit Syndicate and AB Original tracks recently and was a vital part of the Indigenous rights referendum anniversary performance, the 1967 Music in the Key of Yes concert. Catch Thelma as she tours the country later this year with a batch of new songs.
Thelma nominates the song: 'Took the Children Away' by Archie Roach
"Each time I hear this song it is more beautiful and sad than the last time. The lyrics in this song apply to Aboriginal families who were torn apart due to having their children stolen by the Australian government. When I hear this song I think of mob and how incredibly strong and resilient we are. This song is home to me. Uncle Archie is home to me."
Celebrate deadly Indigenous artists
Yirramboi First Nations Arts Festival is your invitation to discover more than just dots and didgeridoos and spiritual storytelling. Celebrate the diversity of First Nations artists leading 21st-century arts from across Melbourne, Australia and around the world. Remove time-worn labels and dream with us, into the future