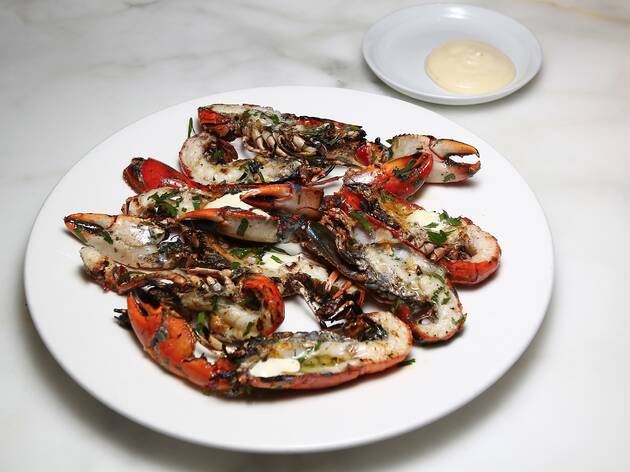 1/6
Photograph: Graham Denholm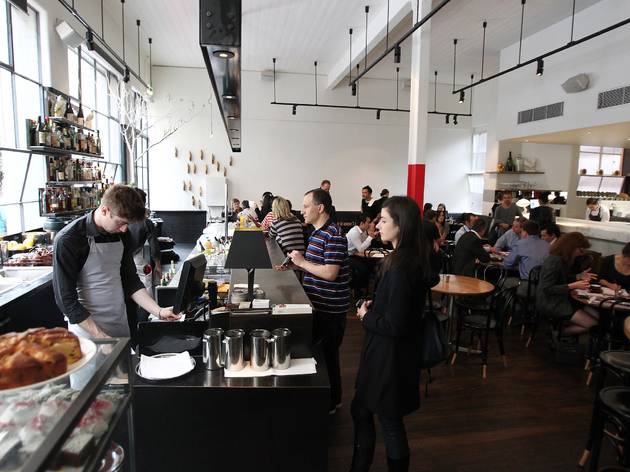 2/6
Photograph: Graham Denholm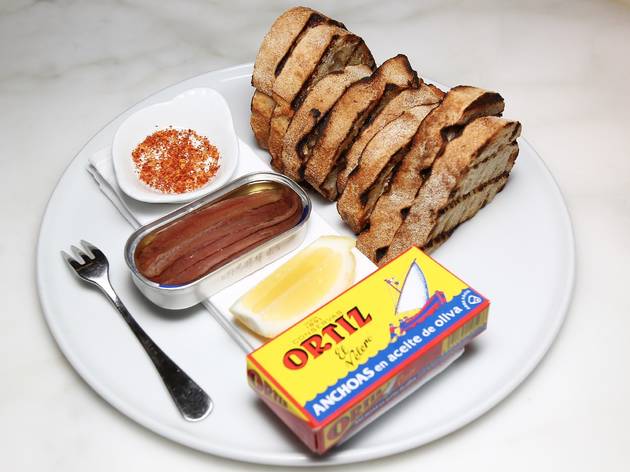 3/6
Photograph: Graham Denholm
4/6
Photograph: Graham Denholm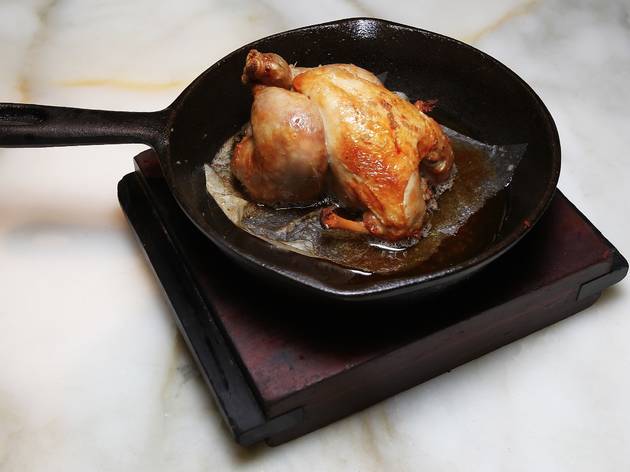 5/6
Photograph: Graham Denholm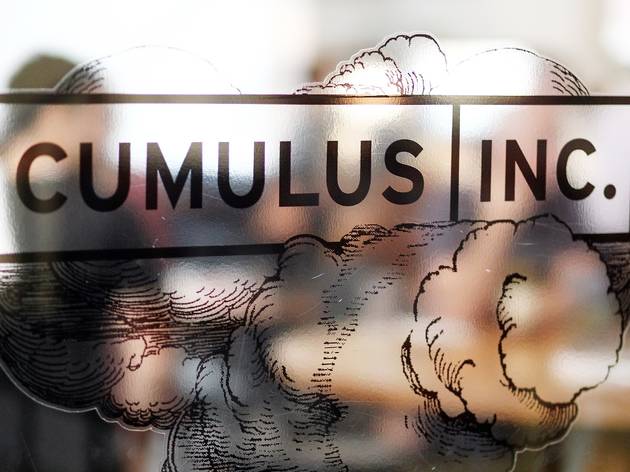 6/6
Photograph: Graham Denholm
Find cloudy-but-fine dining in Flinders Lane
Andrew McConnell once did work experience in a hair salon. He asked us not to tell anyone, but we just can't imagine what Melbourne dining would be like if the man responsible for Three One Two (RIP), Cumulus Inc, Cutler and Co, Cumulus Up and now Golden Fields had gone all Vidal Sassoon on us. All eyes have been on the 'Fields lately, but with the pending release of a Cumulus cookbook, we decided to go back and see if all is still well in Flinders Lane.
To McConnell, Cumulus is the sort of place where he likes to hang out, serving the sort of food that he loves to eat. Which incidentally, is pretty simple stuff. But don't let that fool you.
The beauty of Cumulus is in its restraint - the décor is minimal, letting the natural light and the food on the plate do the work. Oysters are left to rely on their natural charms save for a cheek of lemon, and a bites menu lists unembellished bowls of olives and a straight-up tin of Ortez anchovies (the rockstar of cured fish). It was going to be a lunch and dinner affair only, but upon seeing the beauty of the lofty space in the morning, he decided to go all day long, offering one of the finest breakfasts in town – we're talking smoky sardines with slow-poached eggs - and damn decent espressos.
The service is intuitive, thanks to a crack team of staff lead by Jaden Ong, who always allows the diner to dictate the pace. To do the menu justice, we recommend rolling four deep so you can try everything. From the lengthy charcuterie section, see McConnell's mastery of balance at work as he packs hot, sweet, smoky and fatty notes into paper thin slivers of smoked wagyu tongue garnished with naught but a few bitter leaves. Simple. Perfect. Bright florets of new season broccoli arrive topped with a soft boiled egg replete with sunset yellow yolk, crisped up with buttery bread crumbs, and sweet, salty Ortiz anchovies. The salt and the creamy yolk turn a simple vegetable dish into a main event, for you to chop and mix to your hearts desire. A bowl of sweet yabbies comes out utensil free. Here folks, is why we have opposable thumbs. Charred and covered in parsley, lemon and a drizzle of aioli, you're left with no option but to crack and crunch your way through to the super-sweet flesh, hands and teeth first. You can keep lobster. We're all about these underrated river dwellers. With fingers thusly oiled, it's tempting to give the whole roasted baby chicken the same hands-on treatment. The small bird with crisp skin covering unbelievably juicy meat is a winner as is, but drag it through the vibrant toasted almond and parsley sauce and it really starts to sing.
Overwhelmed? Stay strong, there's still dessert. A bar of malt parfait (aka set ice cream) has a burnt sugar edge that plays off against savoury spelt crumbs. Topped with a spoon of bitter soft chocolate mousse and a reviving smack of passionfruit, it's creamy, crunchy, cold, tart, sweet and savoury – classic McConnell.
And that's what we love about Cumulus. You can come for just a coffee, or a beer, and wind up with some of the finest cooking Melbourne has to offer. All without feeling like you should have dressed up more. Four years on, Cumulus still gets us excited, and as long as McConnell never says die, Cumulus never will.
---
Venue name:
Cumulus Inc
Contact:
Address:
45 Flinders Ln
3000

Opening hours:
Mon-Fri 7am-11pm; Sat-Sun 8am-11pm
Transport:
Nearby stations: Flinders St