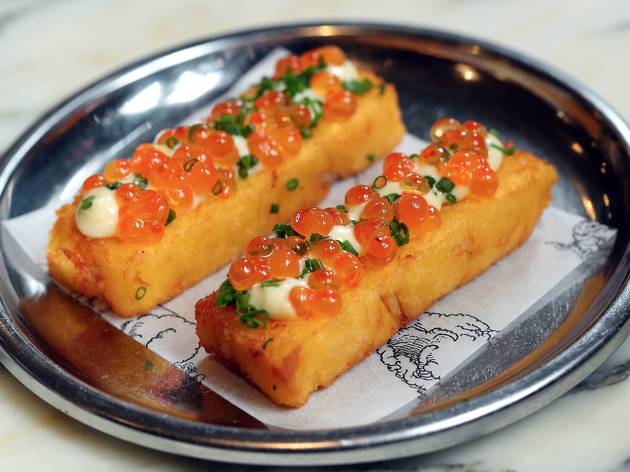 1/11
Photograph: Graham Denholm
2/11
Photograph: Graham Denholm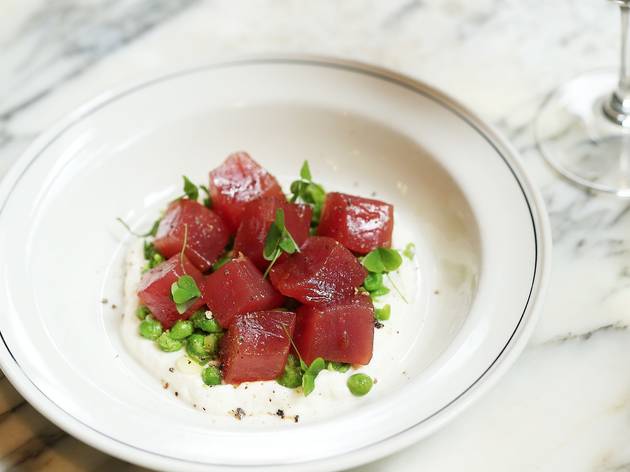 3/11
Photograph: Graham Denholm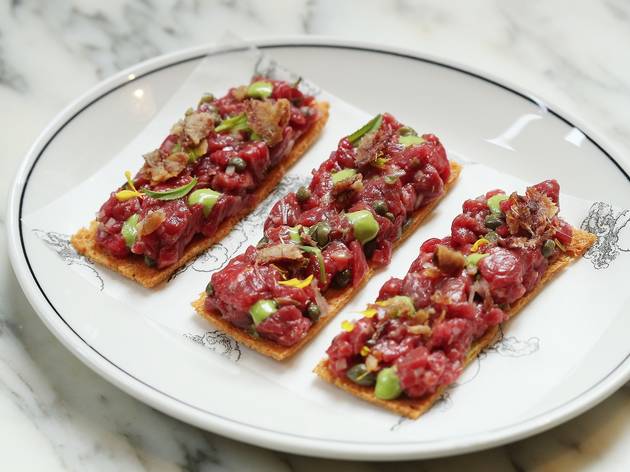 4/11
Photograph: Graham Denholm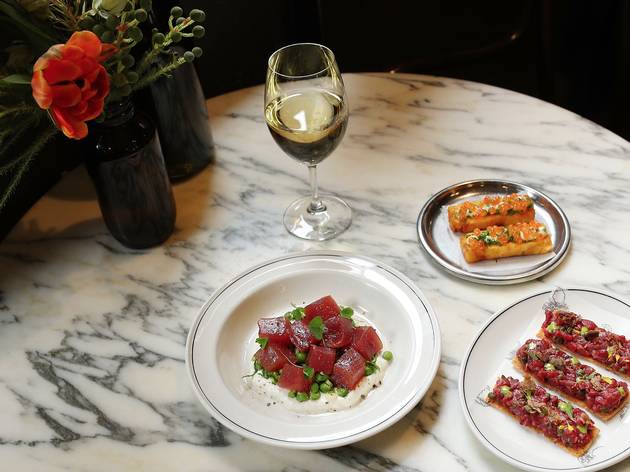 5/11
Photograph: Graham Denholm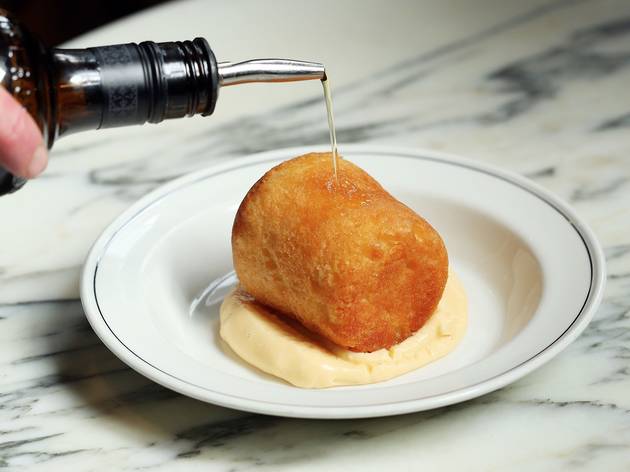 6/11
Photograph: Graham Denholm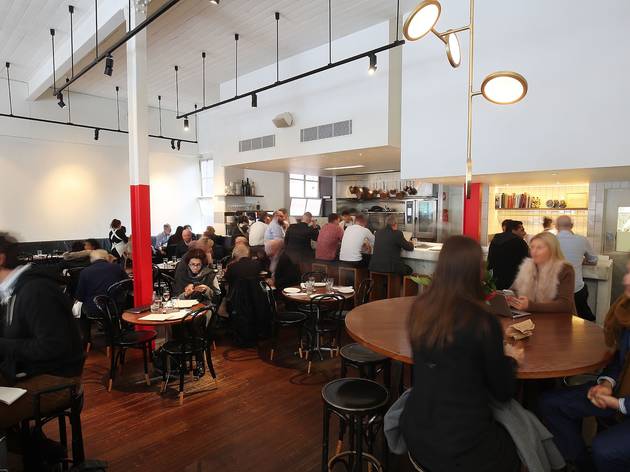 7/11
Photograph: Graham Denholm
8/11
Photograph: Graham Denholm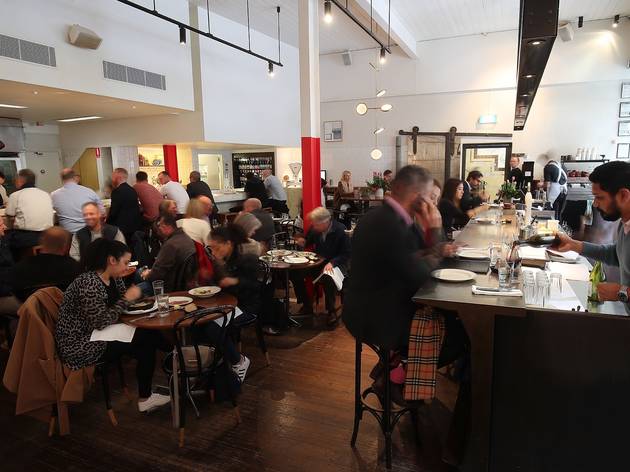 9/11
Photograph: Graham Denholm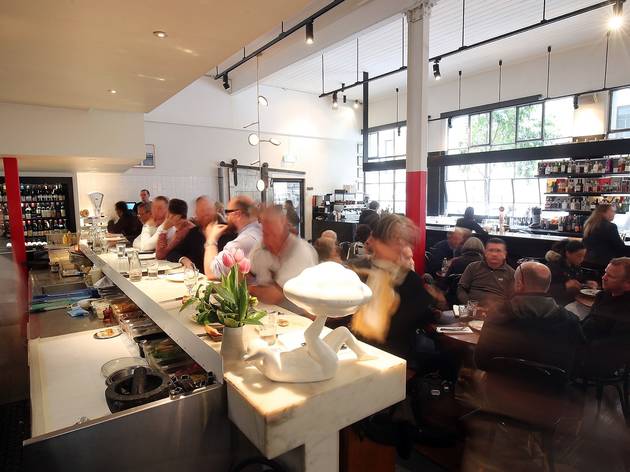 10/11
Photograph: Graham Denholm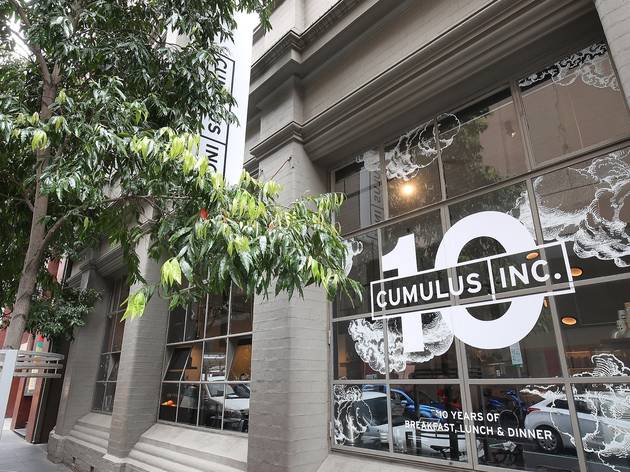 11/11
Photograph: Graham Denholm
Andrew McConnell's hugely influential flagship venue remains the benchmark by which Melbourne's casual diners are judged
'Eating house' doesn't quite cut it. 'All-day diner' falls worryingly short. In fact, when trying to sum up the place Cumulus Inc plays in Melbourne's hungry heart, 'favourite clubhouse' comes as close as any description. And maybe that's the thing about our winner of the 2018 Legend Award. Cumulus Inc is so many different things to so many different people. For city office workers, it's the perfect show-off gaff for breakfast meetings with out-of-towners (bonus points for feigned nonchalance in the face of its boast-worthy fabulousness). For solo lunchers, it's a place where singleton status is never a problem
(all the better to study the grooming habits of fellow diners). Come evening, it's the kind of place you want to think about sensible footwear to endure the inevitable queue. And you can't really lay claim to being a true Melburnian if you haven't been in for late-night Negronis and the fuzzy memory to go with them the next day. Legend status is warranted for Andrew McConnell being the first chef in Melbourne to think of serving a tin of Ortiz anchovies. It comes with the tuna tartare with goats' curd and crushed peas that has spawned a thousand imitators. It trails in the wake of the show-stopper slow-roasted lamb shoulder, the recipe for which A-Mac has shared in print but which somehow never tastes as good not in situ. And as for the rum baba where the whole bottle is handed over to glug onto the sponge cake at will?
You guessed it. Legend.
Cumulus Inc just notched up its tenth birthday, eliciting two responses. One: has
it really been that long? Two: How did we ever get along without it? Raise a glass to
its continuing good health amid a timeless fitout that feels as good as it did back in '08, the white-washed walls, marble counters and bentwood chairs saying 'Paris' and the attendant quirk, including shoe lasts doing time as coat hooks, responding: 'Melbourne'.
Venue name:
Cumulus Inc
Contact:
Address:
45 Flinders Ln
Melbourne
3000

Opening hours:
Mon-Fri 7am-11pm; Sat-Sun 8am-11pm
Transport:
Nearby stations: Flinders St