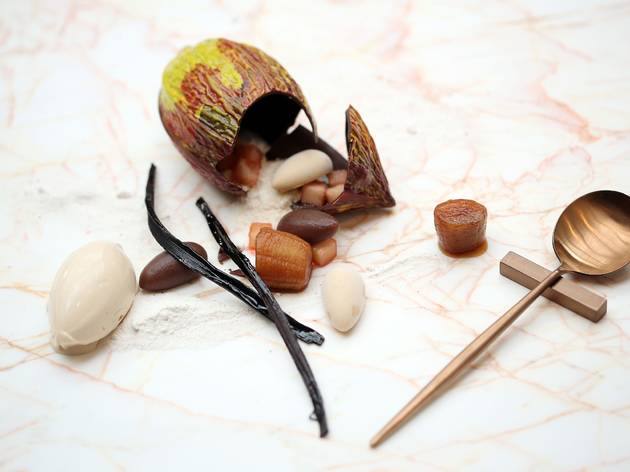 Yes, you can have dessert for dinner
The cool kids of fine dining are teaming up for a dinner based entirely on the sweet stuff. Lûmé, Nora, Amaru and Ides will be crafting a dessert dish each for the Dessert Bar at Ides. Each sitting will run for a short but sweet 45 minutes, but rest assured dessert lovers will be in for a four-course treat. Want to know what to expect? If this cacao pod dessert from Lûmé is anything to go by, expect some unusual flavours to show up on your dessert places. You definitely won't be getting your nana's crumble.
As dishes are already set, dietary requirements cannot be catered for, so do mention any allergies when you make your online booking.