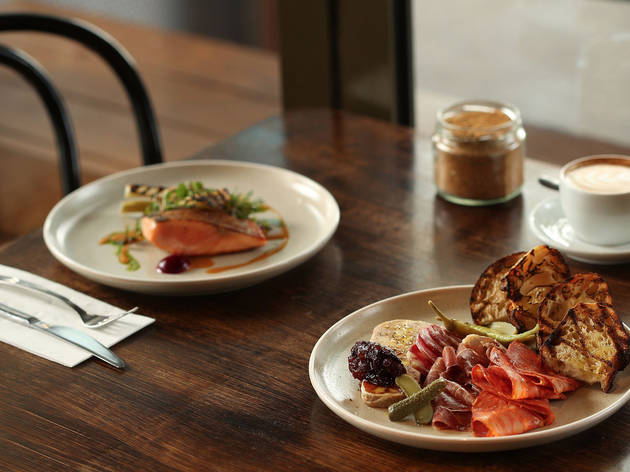 1/13
Photograph: Photograph: Graham Denholm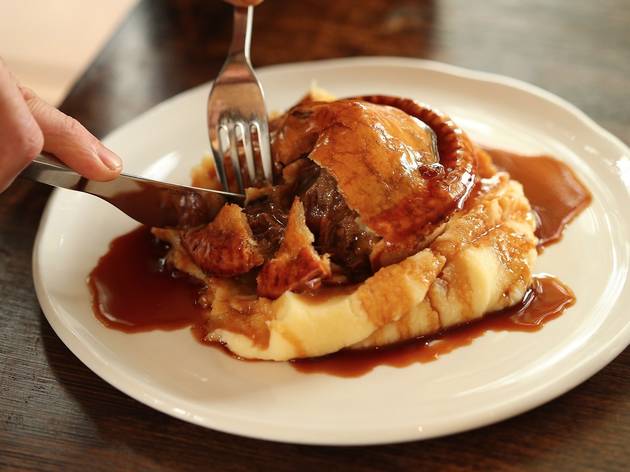 2/13
Photograph: Photograph: Graham Denholm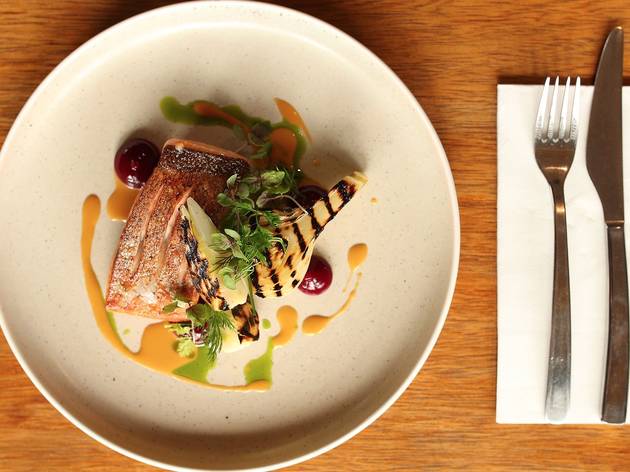 3/13
Photograph: Photograph: Graham Denholm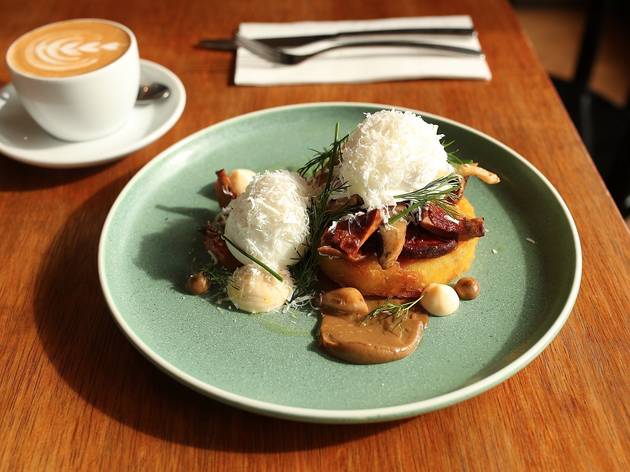 4/13
Photograph: Photograph: Graham Denholm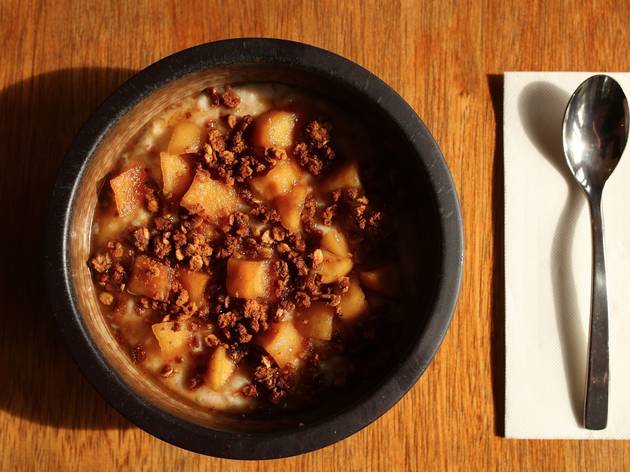 5/13
Photograph: Photograph: Graham Denholm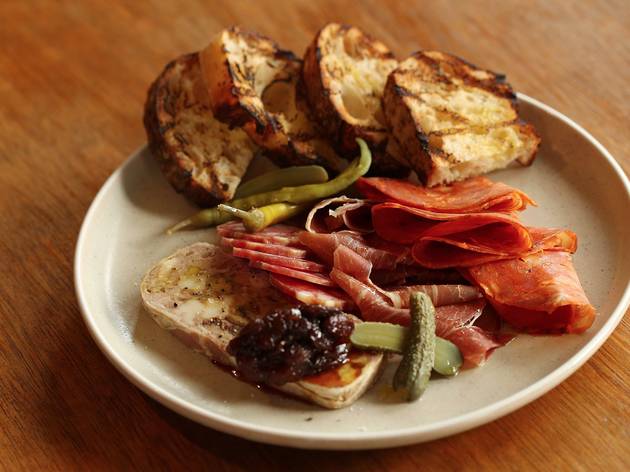 6/13
Photograph: Photograph: Graham Denholm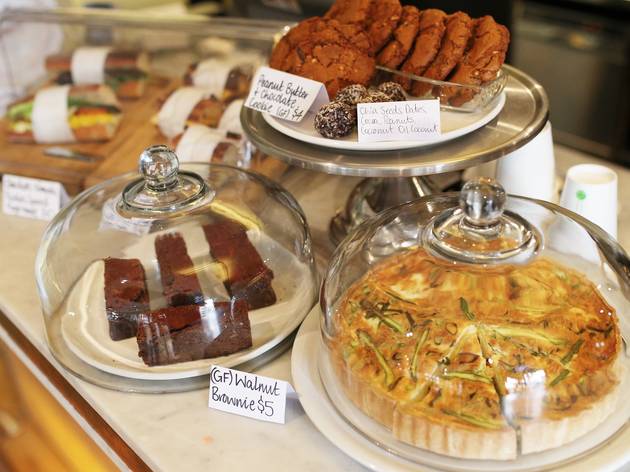 7/13
Photograph: Photograph: Graham Denholm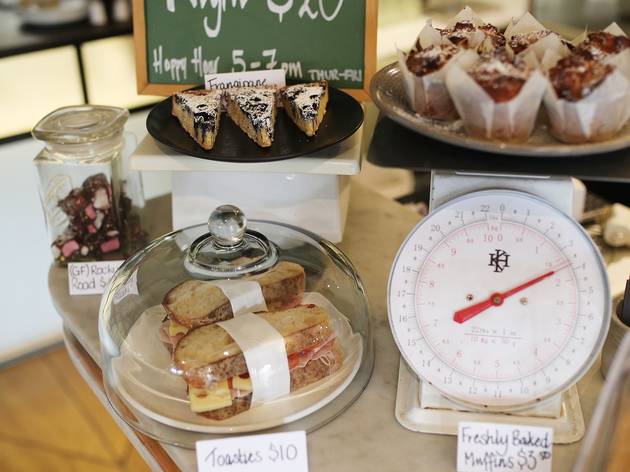 8/13
Photograph: Photograph: Graham Denholm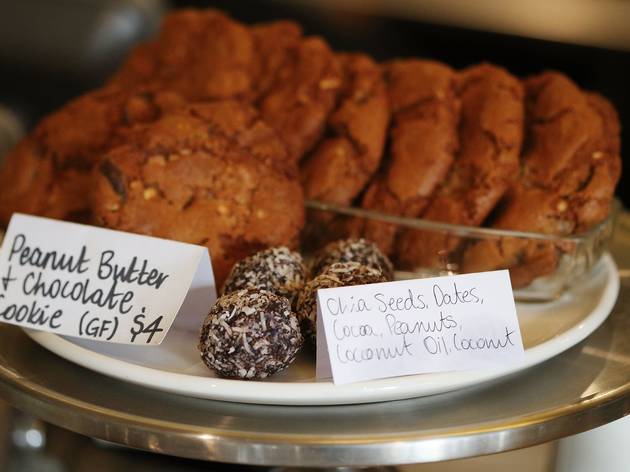 9/13
Photograph: Photograph: Graham Denholm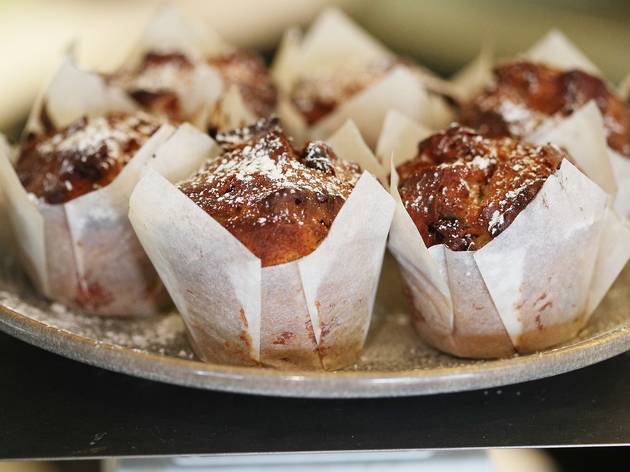 10/13
Photograph: Photograph: Graham Denholm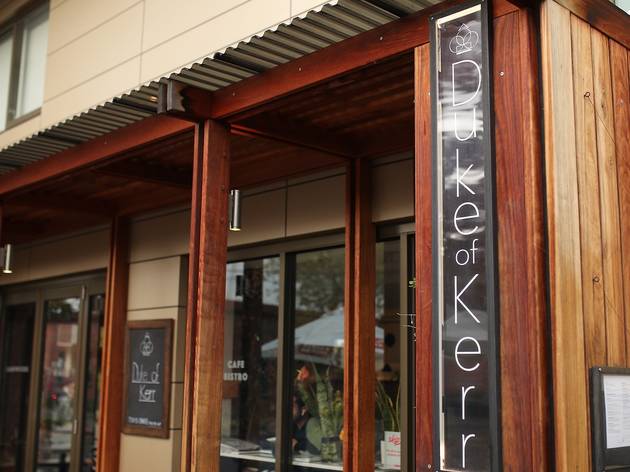 11/13
Photograph: Photograph: Graham Denholm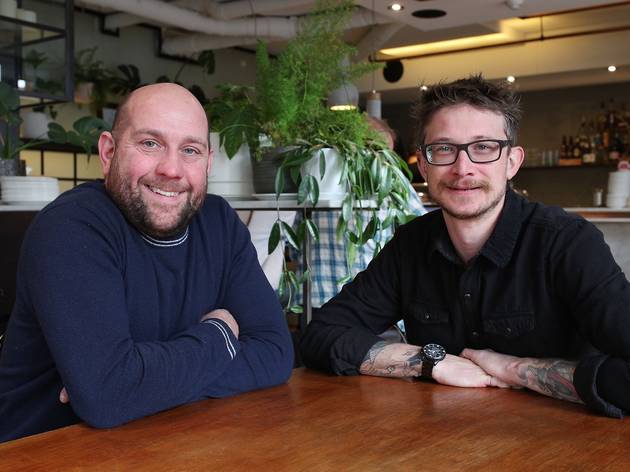 12/13
Photograph: Photograph: Graham Denholm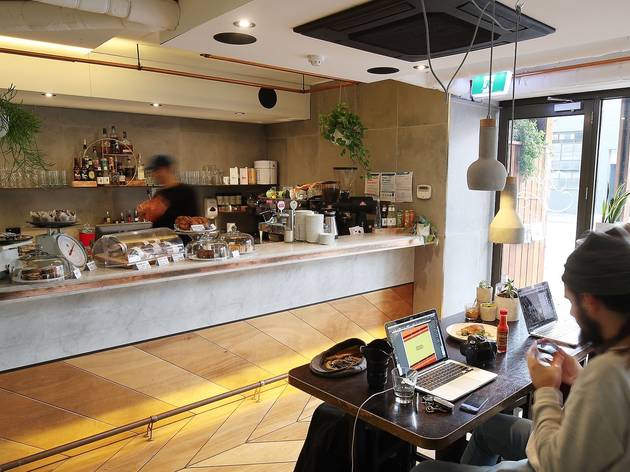 13/13
Photograph: Photograph: Graham Denholm
Time Out says
Our favourite Duchess is reborn as a Duke
It's no secret that Andy Gale has left Spotswood. He sold up the offal-centric, Oxford comma-lovin' cafe Duchess of Spotswood and swapped his pans for the grill at his amazing burger bar Meet Patty. But there's only so long a chef of Gale's pedigree can go on flipping burgers (as delicious as they are) without getting bored. So when the opportunity came up to buy Fitzroy's Backstreet Eating, he snapped it up, partnered with fellow Brit Mark Richardson (ex-St Ali) and opened another all-day eatery paying tribute to the monarchy.
Gale met Richardson during his time as executive chef at St Ali, and there he learned that you have to give people what they want. Sure, he's known for amazing pork jowl croquettes and tender slabs of braised tongue accompanying oozy, sunny-side up eggs, but he's pulled back the offal on Duke of Kerr's breakfast menu (we are glad to report he's still turning out his black pudding). He's also swapped out his Oxford commas for puns to produce dish names like "pretty fly for a white rye" and "chia up Charlie", because no one likes a grammar Nazi. He's now also vegan, vegetarian and gluten-free friendly, without venturing into the dangerous, gimmicky category. The food coming from the kitchen is classic Gale: deceptively simple, expertly cooked, seasonal and just damn delicious.
Take advantage of the autumn produce and order the magic mushrooms. It's a meaty tousle of sauteed wild mushrooms scattered over a perfect golden puck of a hashbrown that has been made in house (and has never seen the inside of a freezer), crowned with a poached egg and dressed up with a jammy mushroom puree, dots of truffle parmesan custard, shavings of salted, dried ricotta, chervil, parsley, chives and a spring onion oil. It sounds like a lot, but each element works with the other, and it's a testament to Gale's craftsmanship on each plate.
If you're feeling more lunchy, the Duke's burger is always a good option (as you know he makes a good one), but the fish of the day is a tasty flex of Gale's culinary muscles. Ours is a slab of pan-fried barramundi, just-cooked and showing off an impossibly crisp skin with slices of grilled king brown mushrooms on top of a silky, smoky eggplant puree, accompanied by pickled eggplant heavily infused with ginger, spring onion oil and a liberal dose of fresh chives.
You're also encouraged to just hang out over a charcuterie board and a glass of wine. Pay careful attention to the crown jewel of the platter, a brick of house-made pork and pistachio terrine that outshines the morcon, fuet anis and prosciutto it sits alongside. Being daytime veterans, the wine list isn't revolutionary, but it offers cheap and cheerful quaffers you don't have to umm over. Duke of Kerr also serves right into the night, with a whole dinner menu featuring steaks, pastas, pies and more composed dishes that really allow Gale's talents to shine.
While everything from the Clark St coffee to the chicken sandwiches at the grab-and-go counter have been made with pride, there is a sense that the Duke isn't quite sure of who it's catering for yet. Many venues on the leafy back streets of Fitzroy lay claim to being the suburb's best kept secret, but for what it's worth, our money's on the Duke.
Details
Address:
152 Kerr St
Fitzroy
Melbourne
3065

Contact:
Opening hours:
Mon-Wed 7-4pm; Thu, Fri 7am-late; Sat-Sun 8am-late
Best selling Time Out Offers