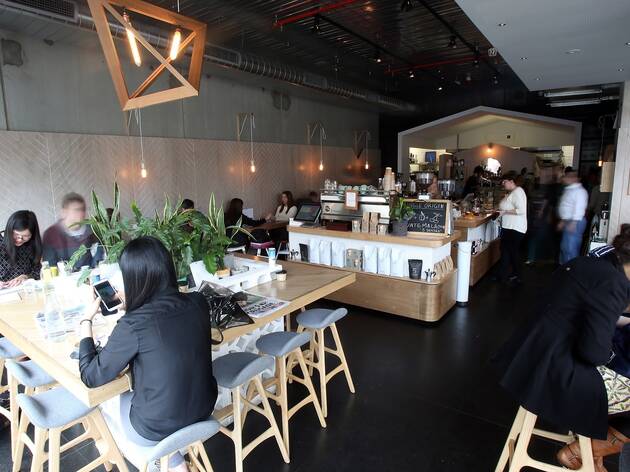 The best cafés for freelance workers
Have laptop, will travel? We rounded up Melbourne's best cafés with WiFi for those without an office
Nothing is more lonely than working in the loungeroom with the distant sound of building construction, the hungover neighbour shouting at his dog and the lurking laundry basket reminding you of all the other things you could be distracted by.
Fortunately, living in Melbourne gives you access to some of the best coffee and street scenery in the world. Whether it's a hidden alleyway café or a vegetarian café the hipsters have loved and lauded for decades, there's a place for you to set up your laptop and devices for hours of freelance productivity.
These are the trialled and recommended venues to get a consistently kick-ass coffee, delicious and fresh food and be in excellent company. The necessary requisites we have are WiFi and an open attitude to you setting up a portable office.
Keep in mind, cafes are always going to be under the pump on weekends, so setting up for a few hours – especially in smaller venues – won't endear you to the owners and staff. The best time to set up a work station is during weekdays, and if you're going to be there for a few hours, be a good guest and consider having a meal or at least a few coffees to pay your way.
Hungry? Fuel up for your workday with some of the best breakfasts in Melbourne. If you're hitting that afternoon slump, stretch those legs and look for the city's best healthy smoothies.
Melbourne cafés for freelancers
Fuel for freelance workers
There are few things better than a long, lazy breakfast in Melbourne. Here are ten of our favourites.