Melbourne's best markets: Art, craft and design
Light up the creative centres of your brain with beautiful artefacts from metal, paper, ceramics and covetable fabrics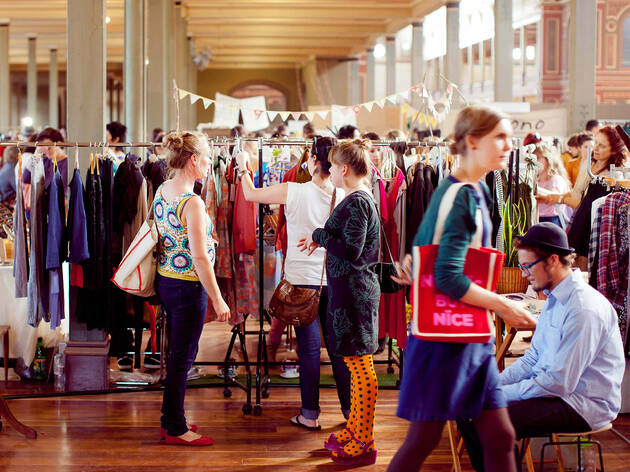 Held indoors within the atmospheric surrounds of Abbotsford Convent, the Makers' Market is a forum for a group of skilful local artists and craftspeople, and features jewellery, stationery, clothing, and more. Because it often runs demonstrations, the market also functions as a kind of education centre.
Read more
Each Saturday and Sunday the Rose Street Market gathers some of Melbourne's most exciting artists and designers to display their wares and talk all things handmade. Weave your way through the crowds and duck under a tarp to check out the handmade fashion, food and curios for sale.
Read more
More markets for your calendar
Melbourne's bazaars have got the goods, from farm-fresh produce to arts and crafts, and there's one happening near you.
Read more