Shopper's guide to laneways and arcades
Seek out the unexpected boutiques and shops tucked away in the CBD's historic arcades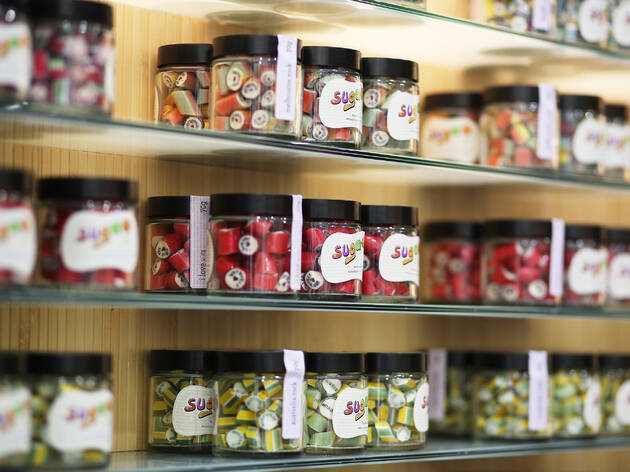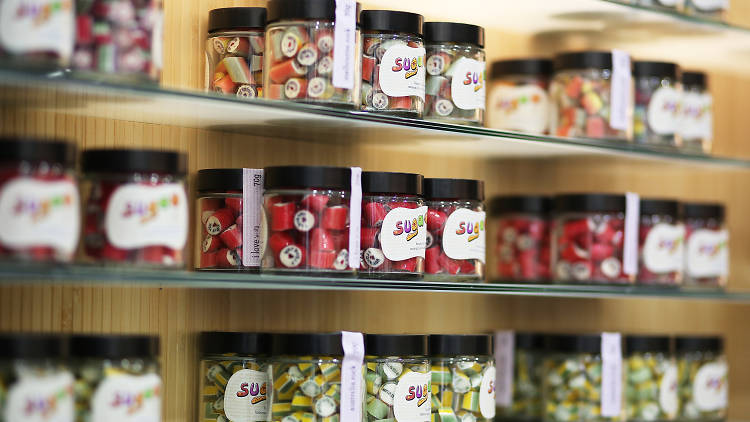 Melbourne is world-famous for its cobbled laneways and arcades, many of which peek out curiously from intersections, underpasses and gaps between buildings. Inside these narrow corridors await all kinds of quirky shops; these are our favourites. For more undercover gems, see if you can find these hidden bars or these underground things to do in Melbourne.
CBD laneway and arcade shopping
Cards and postcards and knick-knacks, oh my! This family-owned shop has everything from wrapping paper to ornaments to postcards. Fancy a spot of DIY cardmaking? Supplies are all here. Go on, surprise someone special with a heartfelt message and make their day.
Read more
This is where you want to go to shop for your best friend's birthday. Or your birthday. Or because you missed your train at Flinders. With everything dangly and shiny and fun, Corky's jewellery ranges from signet rings to sterling silver unicorns. You can also pick up a painted skull – or how about a wooden pinball machine? The trip underground is worth it just to see the brain necklaces decorating the terrarium.
Read more
You scoop, you score! At this spice/herb/salt emporium, you'll want to buy little bags of things you never even knew existed. St. Nicholas Spekulaas? Lebkuchen Spice? Fill our little bags, stat! We had a hard time deciding which we wanted more, the Vintage Merlot Salt or one of the rarest salts in the world, Persian Blue. Your recipes will never be the same.
Read more
Just off Flinders Lane (or Swanston Street, depending on how you enter Cathedral Arcade) sits Lenko, the eponymous brainchild of Donna Lenko. Filled with an ever-changing array of clothes, jewellery, and accessories, people who stumble upon this shop are sure to return many times for more shopping goodies.
Read more
For less than it takes to re-charge your Myki, you can pick up a copy of the "Zine About Super Awesome Things" ($2.50). Or how about a zine that fits into a matchbox for a measly $4? It's all here, from 100% free to $100. Don't know a zine from a magazine? You will after five minutes here.
Read more
More of Melbourne's best shopping
From the Windsor end all the way to South Yarra, here are the gems along Melbourne's iconic Chapel Street.
Read more