Melbourne theatre and musicals in September
From ABBA-tastic musicals to Melbourne Fringe – we've got you covered for onstage highlights this month
Spring means a flourishing of independent, international and local mainstage theatre in Melbourne – so get ready: this month it's Melbourne Fringe, next month it's Melbourne Festival, and in the meantime there is more dance, musicals and theatre than you can shake a stick at.
Scroll on for a full account of what to see where this month on Melbourne's stages.
Recommended: How to get cheap theatre tickets in Melbourne.
Musicals
Mamma Mia! is the jukebox musical to end all jukebox musicals. It's one of the most commercially successful pieces of entertainment of all time, having grossed US$2 billion since its 1999 West End premiere.
Main stage and middle range theatre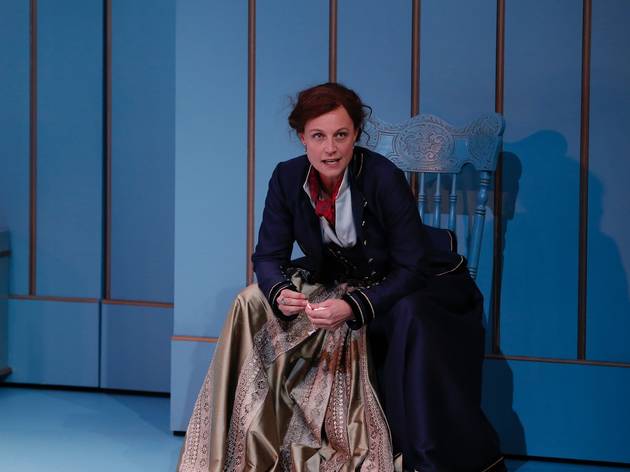 It's called A Doll's House, Part 2 and in many ways it delivers precisely what it promises on the packet.
Nicola Gunn is one of Melbourne's most adventurous theatre-makers and live artists.
What happens when you put three people in a room, and they commit to talking to each other for the next ten years? This celebration of friendship, nonsense and women-in-theatre.
The ever-brilliant Linda Cropper (aka Offspring's Geraldine) is back on stage at Melbourne Theatre Company for the premiere of Aidan Fennessy's new play.
Independent theatre
What happens after you've found the one and settled down? That's the question asked in James Fritz's play.
What do you do when you feel like a failure? You make a show combining pop culture poetry, punk rage and interpretive dance.
Breaking up is never easy, but it's particularly challenging when traced by a marathon piece of 'endurance theatre'.
This night of multidisciplinary queer performance is a spin-off from Oyster Club, a popular monthly performance-party in Sydney and the brainchild of Marlena Dalí and Julia Rose.
From 1997 until 2013, there was only one radio show to listen to when you were taking a solo drive late at night: Richard Mercer's Love Song Dedications.
Caitlin and Oscar are hiding out in a motel in outback Australia. No one knows they're there and only one of them knows why they're running.
Opera
Music, Classical and opera
Soprano Emma Matthews teams up with Paul Grabowsky, Steve Vizard and jazz master Jamie Oehlers for the premiere of a new Australian song cycle re-imagining opera for the 21st century.
Dance
We love a good endurance performance piece, but this one is taking things to the extreme. Freya McGrath will dance for 24 hours straight.
Circus, cabaret and comedy
Billie McCarthy takes up a lot of space – and she's not going to apologise for it. This cabaret tells the story of how a precocious fat kid became an intimidated young woman, and ultimately a badass boss bitch.
Love theatre?
Things to do, Fairs and festivals
We've narrowed down this year's behemoth program to just the essentials, you're welcome.