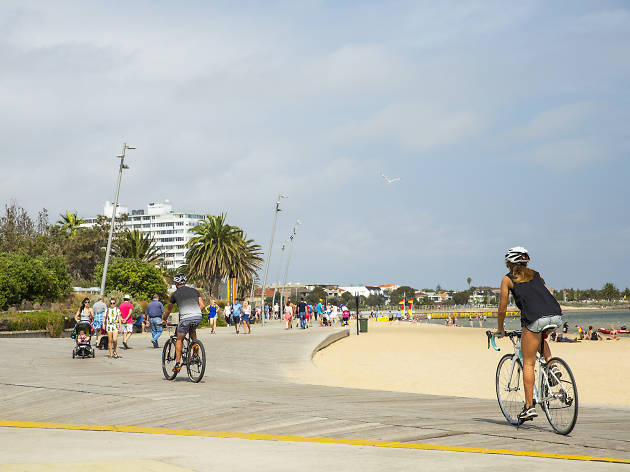 The best bike trails in Melbourne
Itching for a new adventure? Saddle up and explore the city on two wheels
With a few exceptions, Melbourne is a largely flat city, making it perfect for cycling. You don't have to be a Lycra-wearing, Tour de France die hard to enjoy a bike ride around Melbourne either, with the city boasting lots of trails frequented by both serious and recreational bike riders. Better still, these cycling trails cover everything from beachfront boardwalks to twisting river paths, all but ensuring you have a great day out. Saddle up and clip in!
Rather hoof it? Here are a stack of great Melbourne walks. Or jump in the car and explore one of Victoria's natural wonders.
Melburnians can currently leave home for any reason and for any amount of time. However, you must stay within 25km of your home, including for exercise, and you cannot leave metropolitan Melbourne. More announcements on this are expected to be made closer to November 8.
Melbourne's best bike rides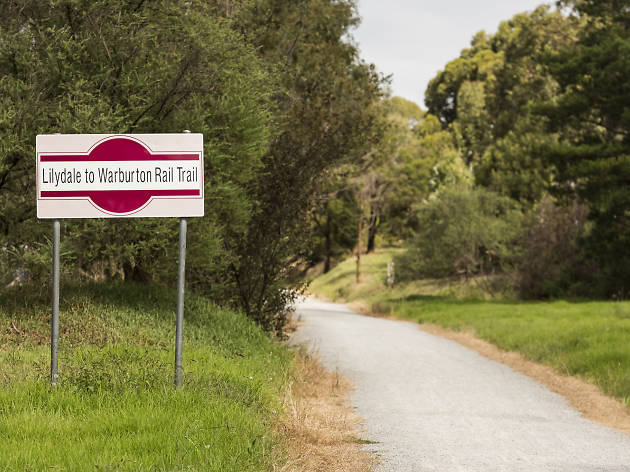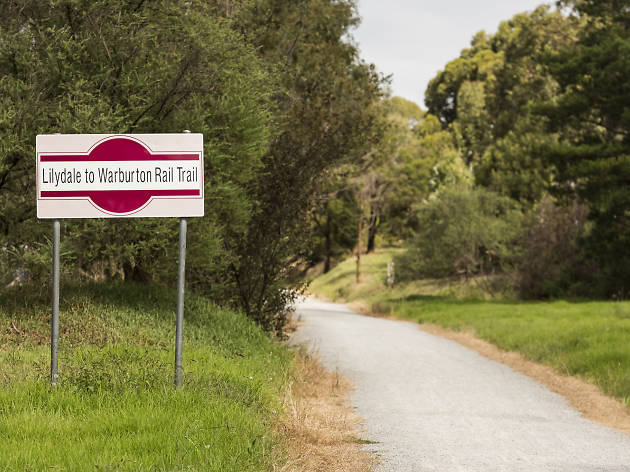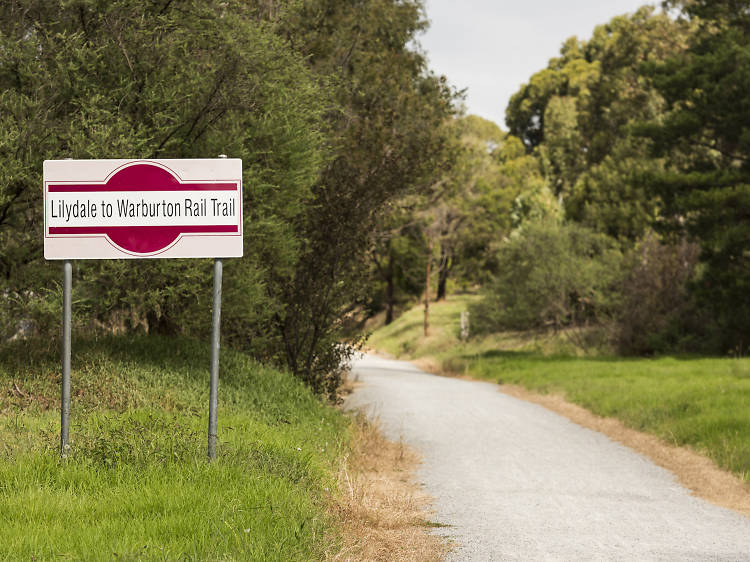 Photograph: Robert Blackburn
1. Lilydale to Warburton rail trail
Total distance: 40km one way
Level of difficulty: Medium
This historic trail is great for city slickers who wanna go bush. Following the path of the old railway line through the Yarra Valley, the trail kicks off behind Lilydale Railway Station, meandering beside scenic bushland, wineries and farmland. It's well looked after too – just be weary of the hoards of walkers and horse riders that flock here when the weather's good. If the distance scares you, make a weekend of it and stay overnight in Warburton before riding back the next day (note that overnight stays are currently not permitted in Victoria due to government restrictions).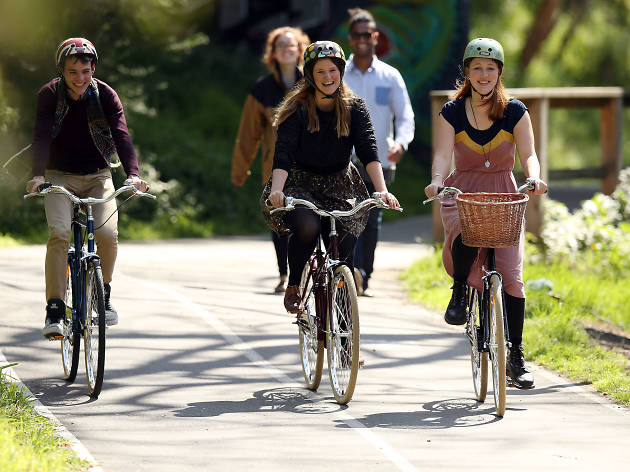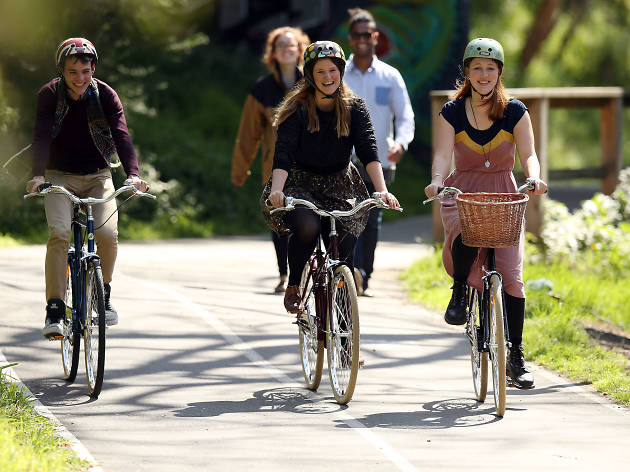 Photograph: Graham Denholm
Total distance: 22km one way
Level of difficulty: Easy-Medium
Starting in Eltham, this trail is a pretty satisfying ride towards Fairfield that follows the flow of the Yarra. It's flat most of the way with loads of leafy corridors to pass through. Closer to the city the trail is sealed and your necessary pit stops include the Heide Museum of Modern Art and the colonial-era Fairfield Boathouse for some scones.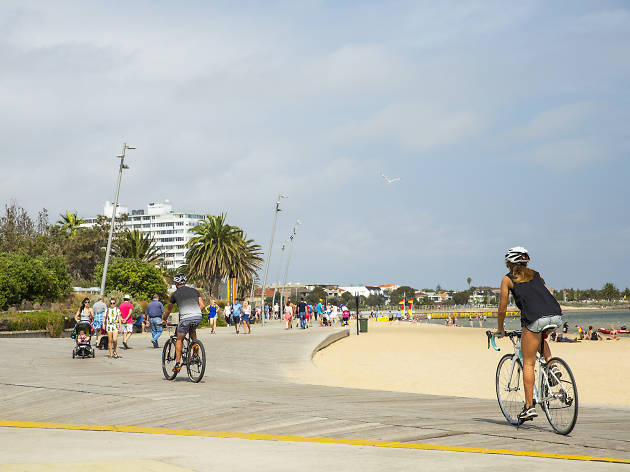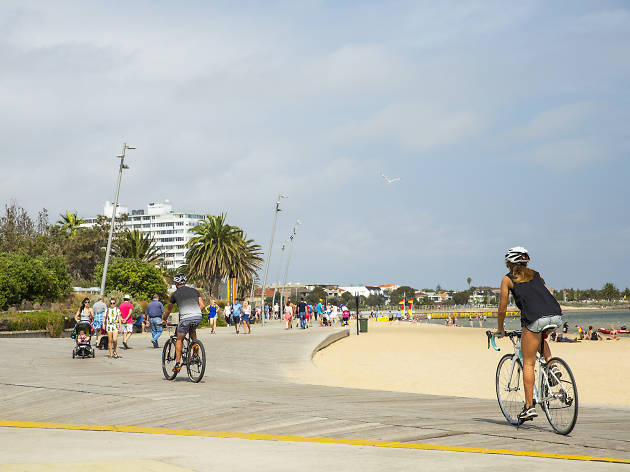 Photograph: Josie Withers
3. St Kilda Beach to Half Moon Bay
Total distance: 13km one way
Level of difficulty: Easy
It's easy to forget how close we are to the Bass Strait when we're holed up in the CBD. Get some ocean breeze up in ya with this scenic tour that starts at St Kilda Beach and hugs the coastline as it travels south-east around the bay. Bonuses include no bigs hills and Insta-worthy views while you pedal.
Total distance: 21km one way
Level of difficulty: Medium
Starting at Dights Falls and winding its way across the city to the Western Ring Road, this trail is easy to miss, but easy to ride. Running along Merri Creek (who'd have thought?) the path goes through Brunswick and past CERES environmental park with only a couple of steep stretches that both Lycra-clad and skinny jean weekend riders can handle.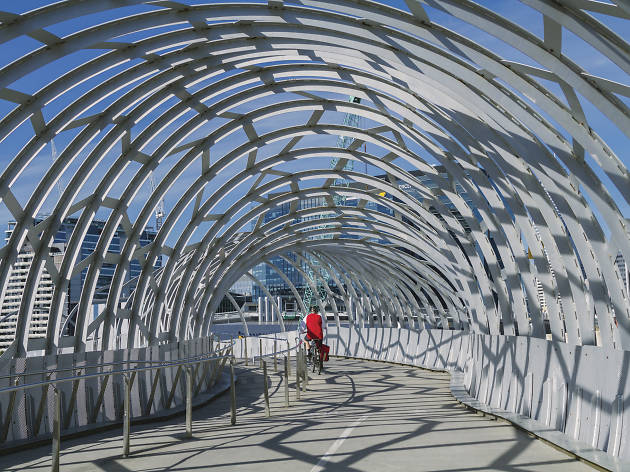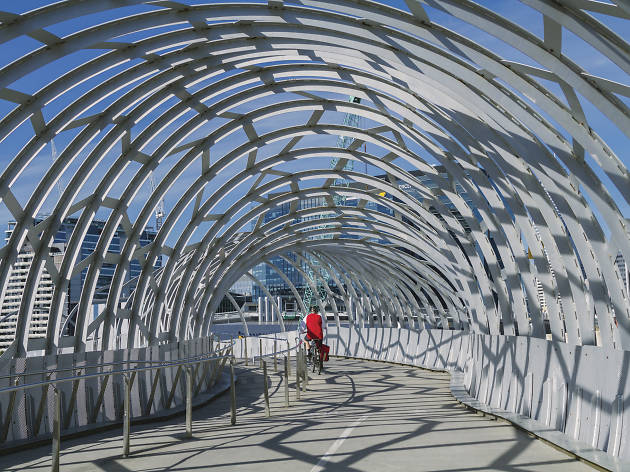 Photograph: Roberto Seba
Total distance: 29km loop
Level of difficulty: Easy-Medium
Riding this central loop has long been a popular option for Melbourne cyclists. Consisting mostly of sections of other trails, including the Merri Creek, Yarra Trail, Moonee Ponds Creek Trail and Inner Circle Rail Trail, the loop passes landmarks like Southbank, Melbourne Zoo and the Royal Botanic Gardens. Jump off wherever you please.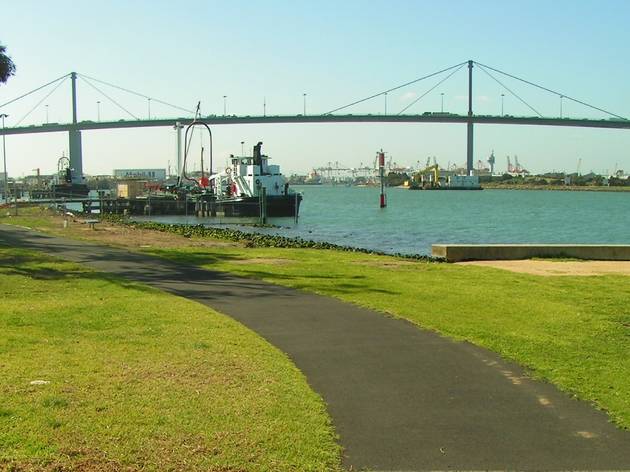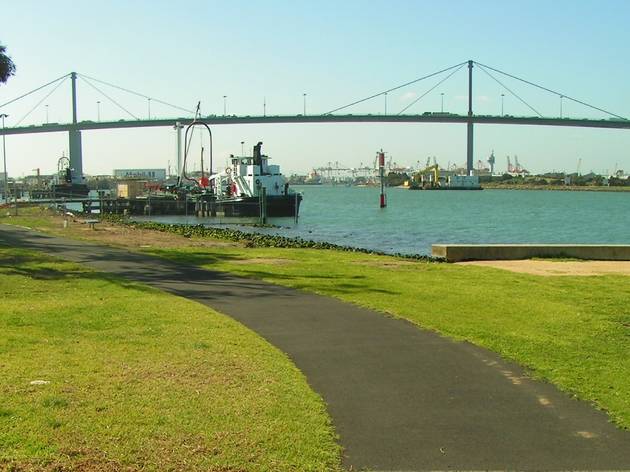 Photograph: ClintRuby via Wikimedia Commons
6. Hobsons Bay Coastal Trail
Total distance: 23km one way
Level of difficulty: Easy
It's not just Melbourne's south that can boast beachside bike rides. The Hobsons Bay Coastal Trail is 23km of seaside cycling bliss that shows off some of the beauty of Melbourne's western suburbs. Start near Scienceworks beneath the Westgate Bridge and work your way towards Williamstown, through Altona and on to Skeleton Creek. There are a few interesting stops along the way, too – a loop around Cherry Lake is well worth the detour and Williamstown Botanic Gardens is great for a pitstop.
Rather hoof it?
Here are five of our favourite places to promenade, a stone's throw from the city.