The Night Market at Queen Vic Market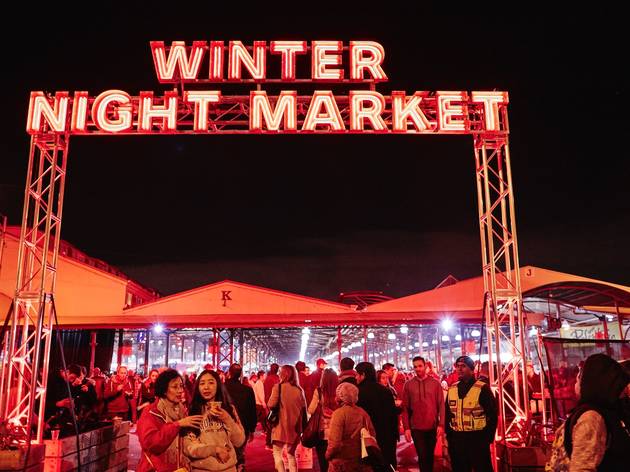 1/13
Photograph: Supplied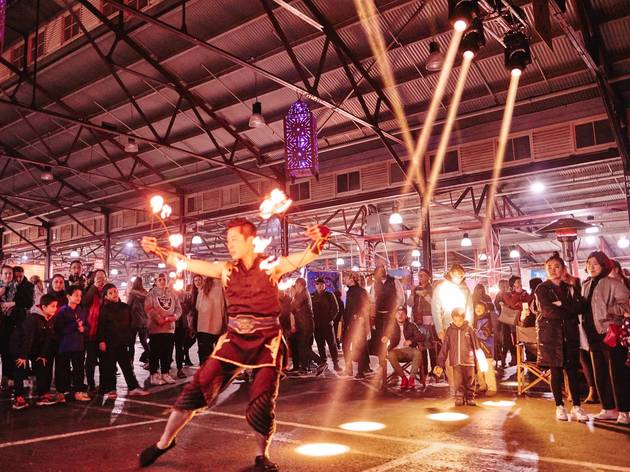 2/13
Photograph: Supplied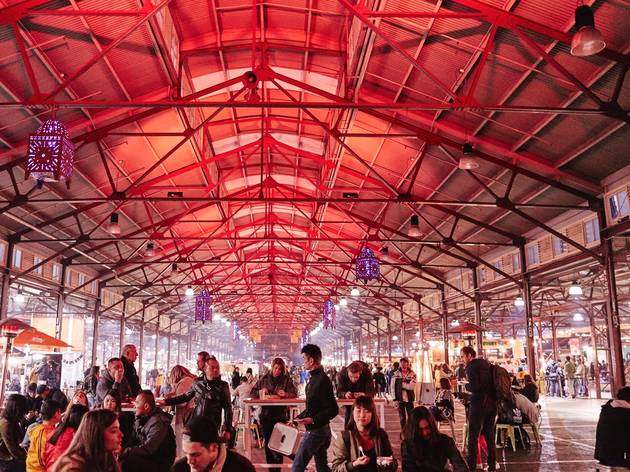 3/13
Photograph: Supplied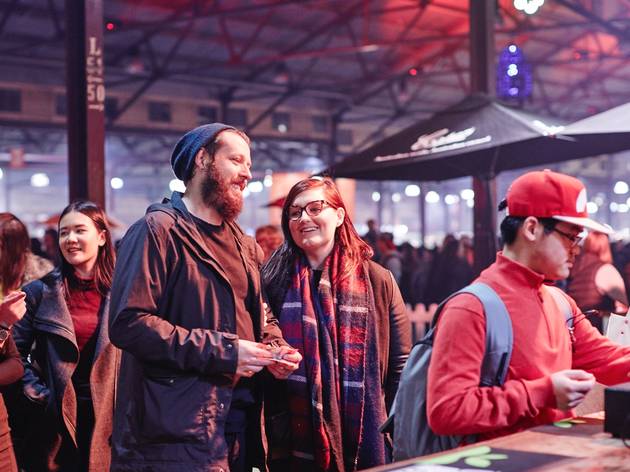 4/13
Photograph: Supplied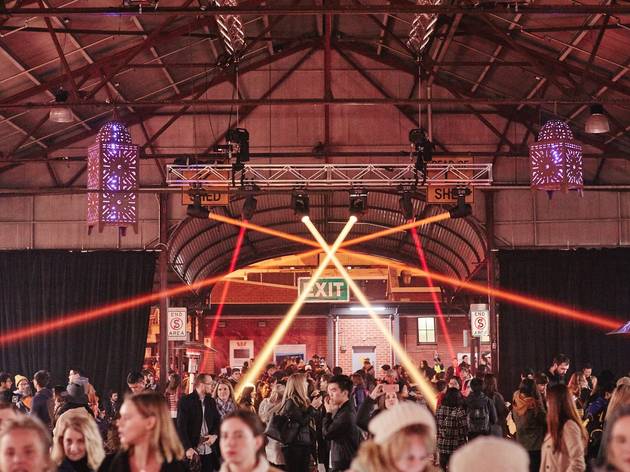 5/13
Photograph: Supplied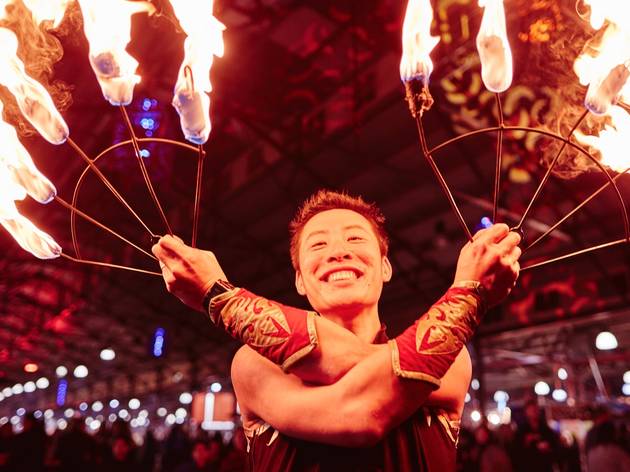 6/13
Photograph: Supplied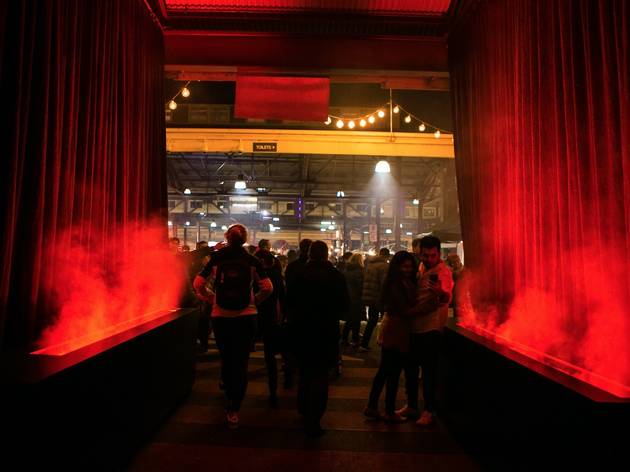 7/13
Photograph: Supplied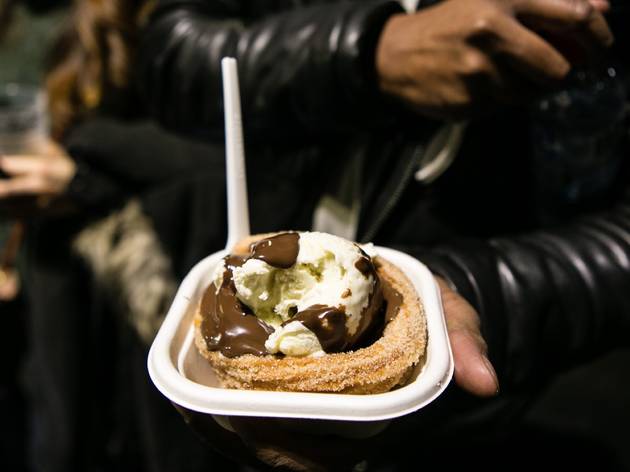 8/13
Photograph: Supplied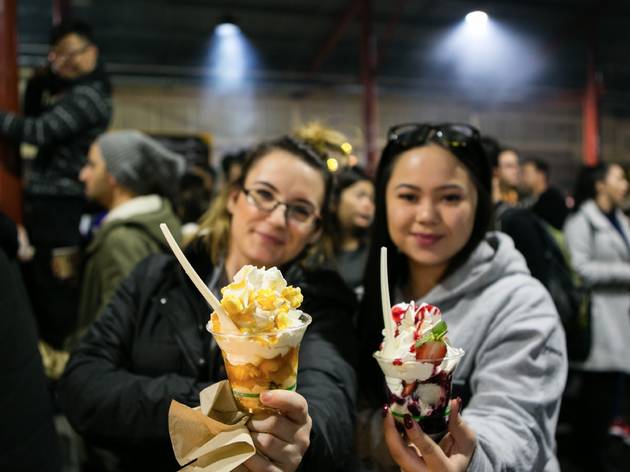 9/13
Photograph: Supplied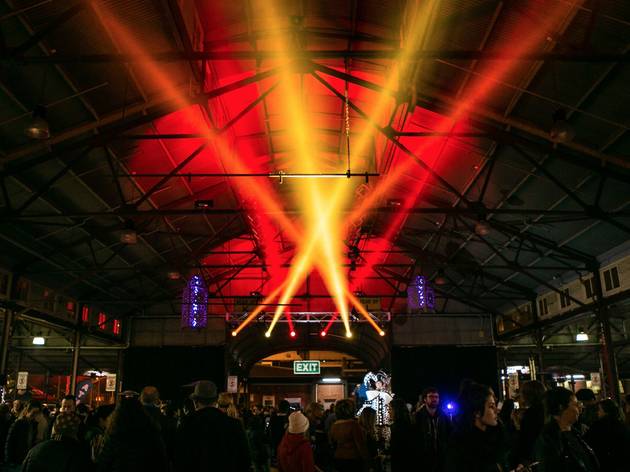 10/13
Photograph: Supplied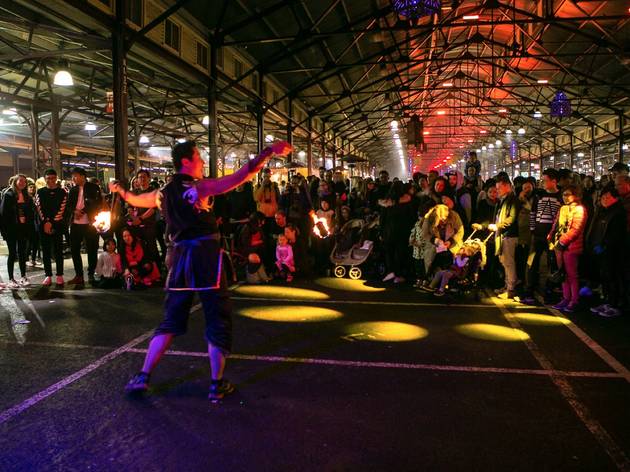 11/13
Photograph: Supplied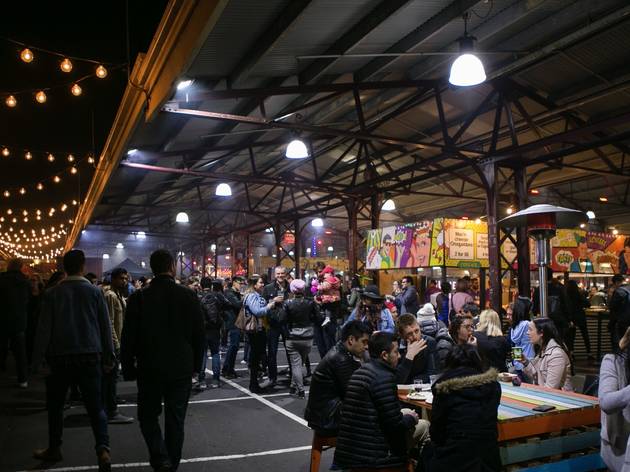 12/13
Photograph: Supplied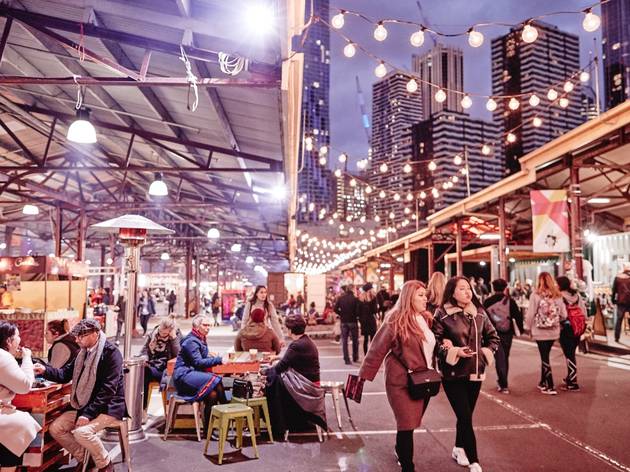 13/13
Photograph: Supplied
Melbourne's iconic Queen Vic Market opens its doors after dark for a bustling bazaar of food, drink, live entertainment and more
Spend your Wednesday nights surrounded by food at the Queen Victoria Market's legendary Night Market.
Rows and rows of street food stalls, festival bars, as well as more than 130 art, fashion, homewares and general knick-knack merchandise traders will feature alongside a rotating line-up of musicians and entertainment. New for 2018 is the Book Nook, a space showcasing new and pre-loved book titles and second-hand records.
Over 60 food stalls will be cooking up delicious snacks all night long. Dig into churro bowls with vanilla ice cream and hazelnut sauce at Churro Kitchen, get fresh pasta from the parmesan wheel at That's Amore, authentic paella from Simply Spanish, vegetarian and vegan delights from Just Felafs, African-style fish and chips at Tribal Tastes Whole Foods and traditional Italian flatbreads from Beato te Panigaccio.
If you're thirsty, Mitchelton Winery will be showcasing a range of wines, plus market faves ReWine are back with their spiced mulled wine, and there's hot apple cider from Coldstream Brewery.
Right in the heart of the city, the markets make a great dinner stop for anyone coming from work, or tourists looking to experience the famous markets after dark. The markets have a reputation for multiculturalism so no matter what cuisine you fancy, you're likely to find something that sets your mouth watering.
Don't know what to get? From July 11 through the end of the season, the Winter Night Market will make the decision for you. For $85 you'll get a six-course mystery degustation, with matching half glasses of wine. It's all brought to your table, so no queues, no fights and no dramas.