Chef of the Year: Time Out Food Awards 2017
Who gets the gong for rattling the pans?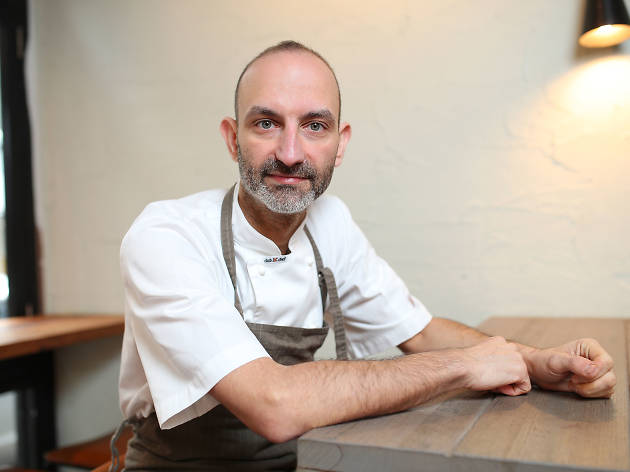 Some chefs get all the press. Others let their food do the talking. Andreas Papadakis clearly belongs in the second category, because unless you're a restaurant trainspotter you're probably asking, Andreas who? But just mention Tipo 00 and see the average Melburnian get as excited as a tween at a Taylor Swift concert. The pasta bar that enslaved the city to a lifetime of carb consumption brought its sunshine to Little Bourke Street in 2014. This year, Papadakis and business partners Luke Skidmore and Alberto Fava delivered the follow-up, going molto Italiano by taking over the place next door and introducing us to an osteria that sticks to the unfussy brief while letting him take some of his more cheffy skills out for a run.
You don't work at the top of the food chain in the pressure cooker of Vue de Monde for four years without some mad skills, but Papadakis makes it look easy, while in all likelihood paddling madly underwater. He's the exemplar of calm when Ilaria's open kitchen is being slammed. His food, grounded in fabulous produce and the soundest of techniques, also has that deceptively simple Mediterranean approach that makes many a poor fool think good Italian is easy. Self-promotion? Well, he's more interested in pasta than social media, and by all reports hasn't yet landed a fancy car brand ambassadorship. It's nothing short of a travesty: Papadakis deserves his Greek name up in lights for his services to Italian food.
See all the winners
Time Out crowns the champions of Melbourne's restaurant scene, from Restaurant of the Year to Best Café.