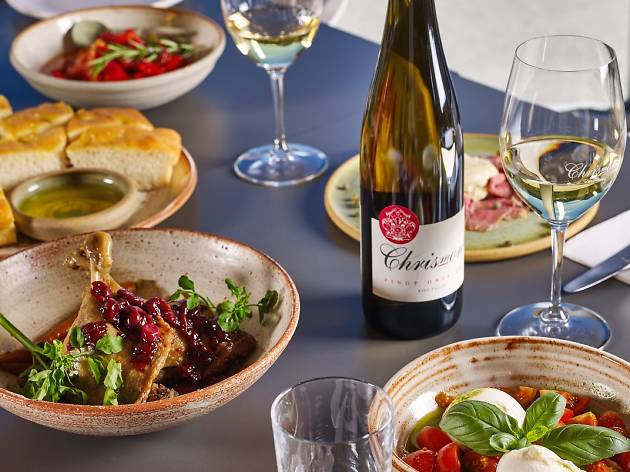 Have a foodie holiday in the King Valley
Whether you're on your way to the snow or just looking for a fantastic place to spend a gourmet weekend, the King Valley should be on your radar
When you think food and wine destinations in Victoria, where do you think of? The Mornington Peninsula? Gippsland? There is some very good eating and drinking to be had in those places, but you should definitely also consider the King Valley, in northern Victoria.
If you're on your way to the snow, the King Valley is a very appealing option for a foodie stopover on the way to or from the mountain. It's also a destination in its own right, offering award-winning wineries, food and oh my God, that cheese. The King Valley is also a wine lover's paradise, specialising in Italian varietals like nebbiolo, sangiovese and of course, King Valley calling card prosecco.
According to advice from the Department of Health, overnight stays are allowed across regional Victoria, cultural venues are permitted to reopen and restaurants and cafés can offer dine-in service. Some restrictions apply and physical distancing measures remain in place.
All of the venues mentioned in this article are open in some capacity at time of publication, but call ahead to learn individual restrictions.
Where to stay
If you're in the King Valley to enjoy some of the foodie treats the region has to offer, you'd do well to base yourself at Lindenwarrah. The hotel is in a prime position to visit all of the gourmet delights of Milawa and the surrounding valley, with wineries, smoked meats, fancy mustards and chutneys and some of the best cheese in Victoria within walking distance. Lindenwarrah has the atmosphere of a country house, with comfortable lounges for playing games if it's too cold or wet outside and lovely views of vast swathes of vines right outside the windows. The hotel is family friendly, and when we visited there were children tearing up and down the halls and firmly ensconced in the lounges, playing games to while away the time. Rooms are spacious and comfortable, with a connecting balcony for enjoying the views over the vines or the hotel's pretty garden (ground-floor garden rooms have direct access to the outside). The hotel's Merlot restaurant (named after the vines it overlooks) is open for breakfast and dinner. Breakfast is buffet style, which as everyone who has been to a hotel knows, is the best way to do breakfast, as you can load up on bacon, eggs, mushrooms, beans, tomatoes, cereal or pastry without judgement. Dinner is a la carte, with an emphasis on high-quality, fresh produce and extra little touches like bread with olive oil and housemade dukkah. The room itself does not quite match the delights on the plate – it feels cold and a little sterile, more like a
While you're in the area
The Victorian High Country is the perfect destination for a getaway any time of year. Taste award-winning craft beer, wine, spirits and produce, explore the rich history of the area or go for a walk or ride through the breathtaking scenery.