The best fall events in Miami
Fall events in Miami aren't your typical autumn activities—dancing, partying and racing all happen outdoors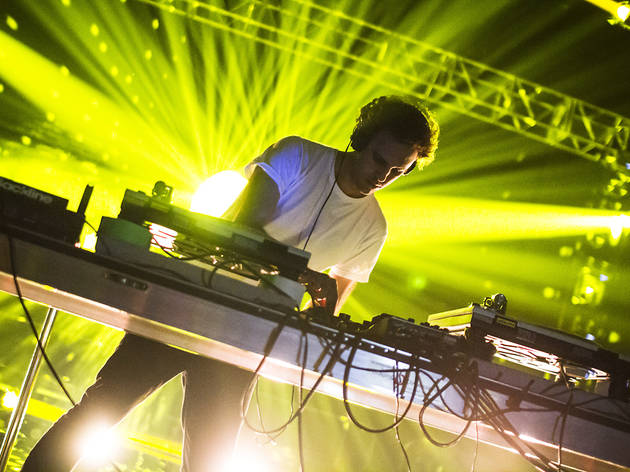 Fall events in Miami are very different to what the rest of the country experiences. Our leaves don't fall or change color (though the occasional hurricane does shake things up), and it's not quite sweater weather around these parts yet. In Miami, we think of fall as an extended summer: more opportunities to explore the Miami beaches, additional weekends for Miami pool parties and plenty of reasons to enjoy the sunshine outdoors.
Fall events in Miami
Things to do, Games and hobbies
To commemorate Christopher Columbus's voyage in 1492, hundreds of sailing boats race around Biscayne Bay, off Coconut Grove, Saturday and Sunday mornings. A rowdy sandbar party off Elliott Key concludes the weekend.
The annual weeklong celebration of all things literature is back with a bang. The program boasts seven full days of programming, including readings and a massive outdoor street fair. In previous years, notable guests have includd former Vice President Joe Biden, Dan Rather, Patti Smith, Isabel Allende, Pete Souza (President Obama's official photographer), Bill McKibben, Michael Eric Dyson, Edwidge Danticat and Kevin Young, plus numerous others.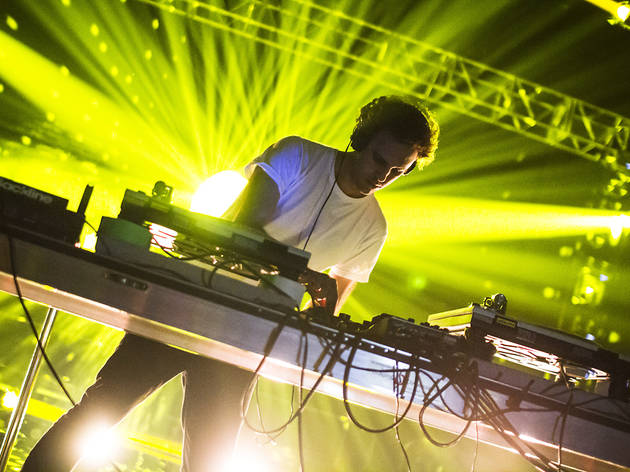 Photograph: Wei Shi
III Points Music, Art, & Technology Festival
At the convergence of art, music and tech is this three-day festival that brings together DJs from around the world, installations from renowned artists and cultural programming to Wynwood. Dates for the sixth annual festival, which typically takes place in October, have not been announced.
Things to do, Cultural centers
Feel like the belle of the ball at one of Miami's most glamorous affairs. The spectacular evening begins with a red-carpet photo op, followed by cocktails in the courtyard and a lavish dinner on the terrace overlooking Biscayne Bay. Bonus: Proceeds from the hefty ticket price go toward preserving and protecting the historic property.
Things to do, Event spaces
Take your seats for three full days of races as NASCAR takes over the Homestead-Miami Speedway for its Ford Championship Weekend. Each day brings a new race and title, culminating in Sunday's 2018 Monster Energy NASCAR Cup Series champ.
This renowned HIV/AIDS benefit, which celebrated its 30th anniversary in 2014, attracts an estimated 12,000 people for a week of events and parties. Highlights include the legendary White Party itself and the Muscle Beach open-air dance party bash (dress code: swimsuits and shorts). Expect DJs and gay celebs aplenty. Dates for the 2018 festival have not been announced.
Marching bands, colorful floats and community groups take over the streets of downtown Coral Gables during this South Florida staple. Created especially for children and families, and acting as the flagship event of the Junior Orange Bowl Festival Season, the parade marches through Thanksgiving weekend.
Art Basel, which stages three major fairs each year—in Hong Kong, Basel and Miami Beach—focuses on modern and contemporary art and puts more than 250 galleries and 4,000 artists from across the globe in front of the art world's top curators, museums and collectors. The weekend of Art Basel has become a major draw for Miami, with parties, satellite fairs and major events being held in conjunction with the show—have fun celebrity-spotting.
Fall in Miami will have you reaching for swimsuits instead of sweaters
Splish-splashing fun for everyone in the family, whether you're looking to wade or work out, ride a slide or lounge in style