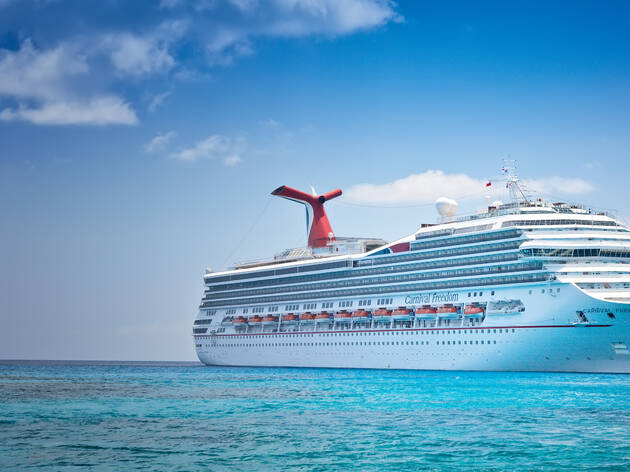 Want to win a FREE cruise? The Dr. Seuss Word Challenge can help with that
Posted: Tuesday May 21 2019, 2:13pm
Oh yes, it's truer than true! No need to purchase tickets for your next family cruise—just pick up a book!
From May 21–July 15, little bibliophiles are invited to enter the second-annual #SeussWordChallenge. Not only will they familiarize themselves with beloved Dr. Seuss stories, but they'll have a chance to score a cool family vacation for free in the process! What could possibly be better than reading and traveling?
If you and the kiddos are dreaming about the places you'll go—much like Dr. Seuss—here's the scoop: Random House Children's Books and Dr. Seuss Enterprises have once again joined forces in order to help little wordsmiths experience the best children's books literature has to offer. It's not an easy feat, but the goal of the Word Challenge is to have little ones nationwide read a total of 250 million Dr. Seuss words. Pretty impressive, huh?
All of those who sign up have an opportunity to enter the Word Challenge Sweepstakes, which will provide one grand prize winner with a Caribbean Carnival cruise for four! (Make sure to familiarize yourself with the sweepstake rules before entering the contest.) Although only one reader can snag the top prize, two other readers will win cool Dr. Seuss merch!
What are you waiting for? Head to the best kids' library branches or bookstores in NYC to grab your stories. Best of luck, readers!
For more on the contest, visit wordchallenge.seussville.com. If your kids can't get enough of the illustrator and author, a trip to The Amazing World of Dr. Seuss Museum is one of the greatest family weekend getaways to take in 2019!
Sign up to receive great Time Out New York Kids deals in your inbox each day.
Share the story