The 10 best New York City neighborhoods for families
You voted on the best NYC neighborhoods for families—here are the top ten results! Did yours make the cut?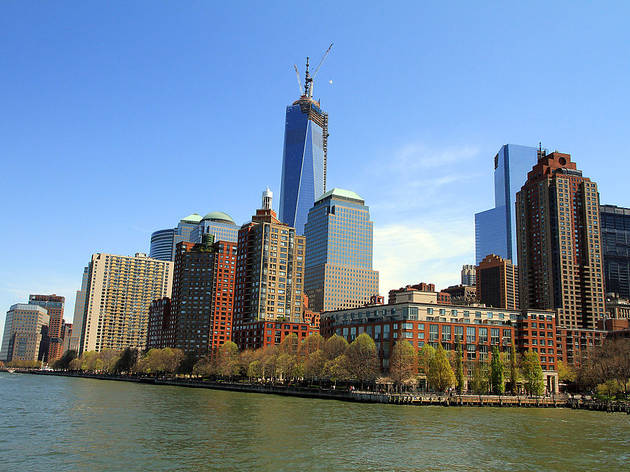 10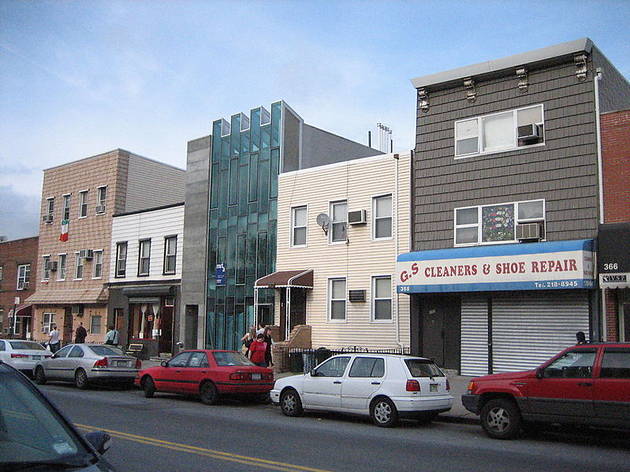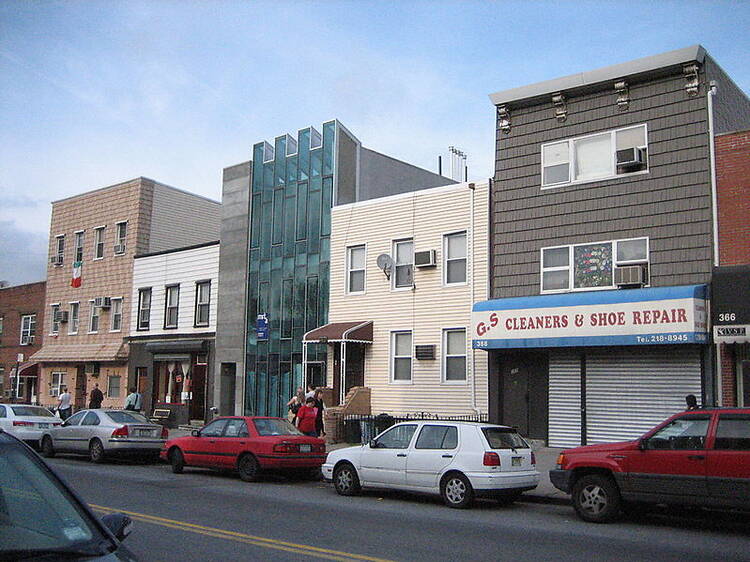 Photograph: Telethon/Wikimedia Commons
Williamsburg, Brooklyn
It's not just the land of suspenders and ironic beards—W'burg is also a pretty darn stellar neighborhood for families. It's home to kid-pleasing events like Smorgasburg (hooray food exploring!), cool play spaces (PLAY, Twinkle) and it has G and L train stops located throughout. McCarren Park was called out several times by our readers as a standout chilling spot for you and the kiddos, plus there's a plethora of public playgrounds in the area for the little ones to roam. Fun fact: Brooklyn Bowl (although often considered to be adults-only), actually offers family bowl (all ages) from noon–6pm on Saturday and Sunday…so don't miss it! Plus, there are plenty of fun date night spots for Mom and Dad in the area (did we mention Barcade, Knitting Factory, Nighthawk and Music Hall of Williamsburg?!). Oh, and Peter Luger. Don't forget that.
9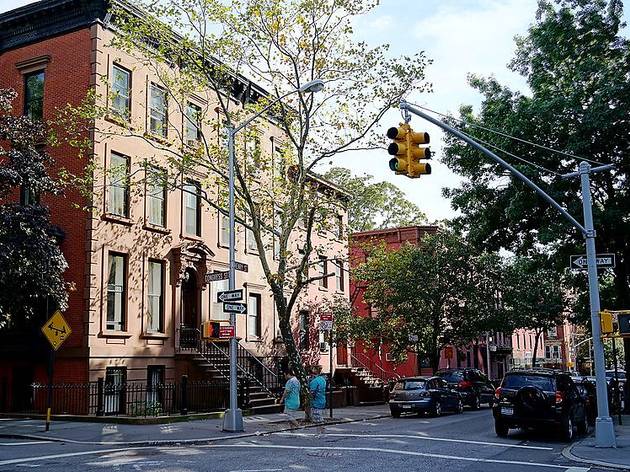 Photograph: Michelb101/Wikimedia commons
Cobble Hill/Carroll Gardens, Brooklyn
These petite nabes just south of Downtown Brooklyn are brimming with old-timey charm, from the historic brownstones to local hangouts like the Jalopy Theatre and 20s-era soda fountain, Brooklyn Farmacy. Families love being situated on the outskirts of the Atlantic Avenue hustle, but still within walking distance of cool attractions like the New York Transit Museum and Brooklyn Historical Society. The nearby Trader Joe's is a point of envy for families in other 'hoods, and when cooking is too much, there are stellar family restaurants surrounding Smith Street—some of which serve brunch for the whole gang. After-school activities abound, from Carroll Park and the awesome Pier 6 playground in Brooklyn Bridge Park to creative classes at Beam Center or high-tech Pixel Academy. When Atlantic Antic floods the streets each year, local families are right in the center of the action.
8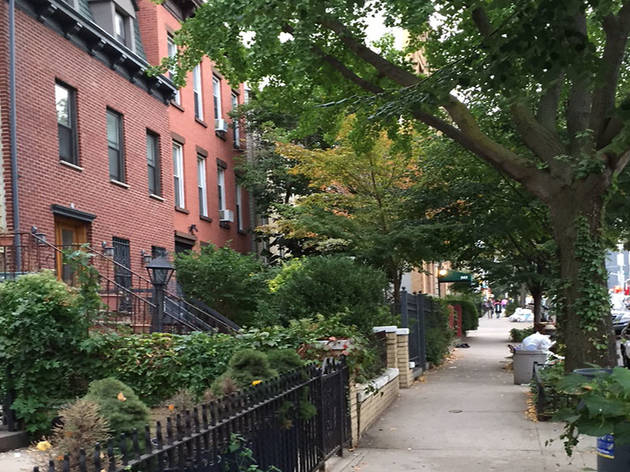 Park Slope, Brooklyn
A New York parent fan-favorite, Park Slope only placed at #8 (can you believe it?!). Nevertheless, it's one of our favorite family neighborhoods. Within its extremely kid-friendly walls are some great schools, amazing restaurants, a sweet playground with water features (JJ Byrne), Brooklyn Boulders, Brooklyn Game Lab and countless other fun, kid-friendly activities. There are also plenty of fun things to do in Prospect Park (visit the zoo, check out the boathouse, BBQ and catch live performances in the summer!). Moms will dig the info-packed Park Slope Moms network, plus, the Brooklyn Public Library, Brooklyn Museum and the Botanic Garden are also just a short trip away in Prospect Heights and Crown Heights.
7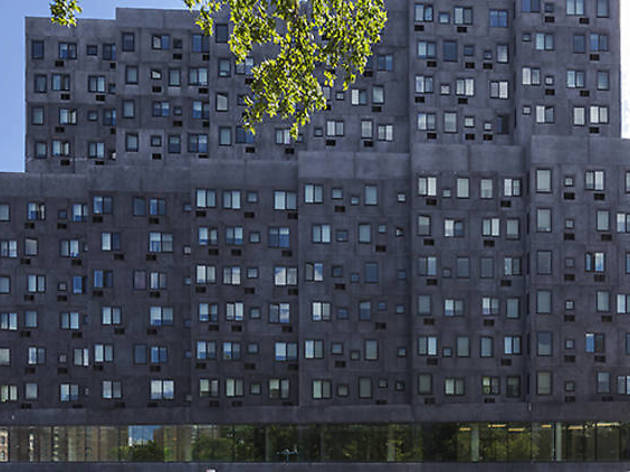 Photograph: Wade Zimmerman
Harlem
Several NYC families spilled on why they're happily settled in Harlem—specifically in 'hoods like Hamilton Heights and Sugar Hill. Life above Central Park is good for a variety of reasons, but the biggest perk of all is space. Broods get more bang for their buck in these uptown Manhattan areas, and the large but affordable apartments give kids and parents some much-needed room to breathe. Parents love the easy downtown commute to work and living in close proximity to plenty of kid-friendly entertainment: kids can sign up for art, dance, music and sports classes in Riverbank State Park, bike along the waterfront on the Hudson River Greenway, catch summer concerts in Marcus Garvey Park and more. Institutions like the Apollo Theater and the new Sugar Hill Children's Museum of Art and Storytelling allow youngsters to explore the history and culture of the area, and who could forget the finger-lickin' food (and awesome kids'-meal deals) at Dinosaur Bar-B-Que?
6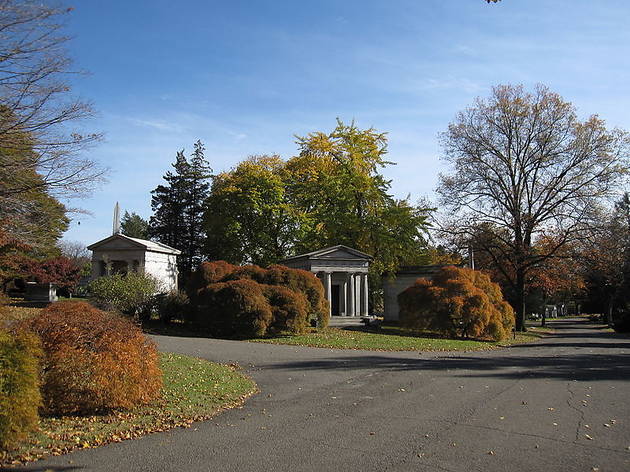 Photograph: Woodlawn Cemetery
Woodlawn, Riverdale and Norwood, Bronx
Sure, it's all the way up there, but it's totally worth considering the Bronx for your next family home. Our readers shared that they loved raising their kids in a neighborhood that's teeming with plenty of kid-friendly fun and growing families of many nationalities. There's the Mosholu Golf Course and Van Cortlandt House Museum (and greater Van Cortlandt Park), beautiful Woodlawn Cemetery, the Bronx Zoo, New York Botanical Garden (and greater Bronx Park) plus Wave Hill over a bit in Hudson Hill!
5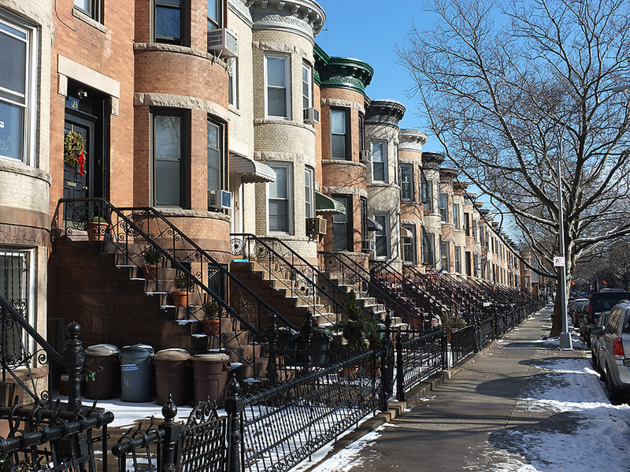 Photograph: Eric R. Bechtold
Bay Ridge, Brooklyn
Take the R train to the end of the line and you'll find yourself in lively Bay Ridge—a history-rich neighborhood crucial to Brooklyn's identity. Third- and fourth-generation families have stayed put for many reasons, and newcomers are finding their way to the area for its ability to make people from all cultures and walks of life feel welcome. According to our readers, renting and buying property is about half as expensive in Bay Ridge as in other sections of the borough, and high-performing District 20 schools are a major plus. Residents get prime view of the Verrazano-Narrows Bridge connecting Brooklyn to Staten Island, and green spaces along the waterfront are plentiful. Youngsters can romp around in Owl's Head Park, play Little League on Fort Hamilton Athletic Field or bike along a spacious, 4.5-mile stretch of the Shore Parkway. Local and express trains provide easy access to Manhattan, but families love having this vibrant spot waiting when they head home.
4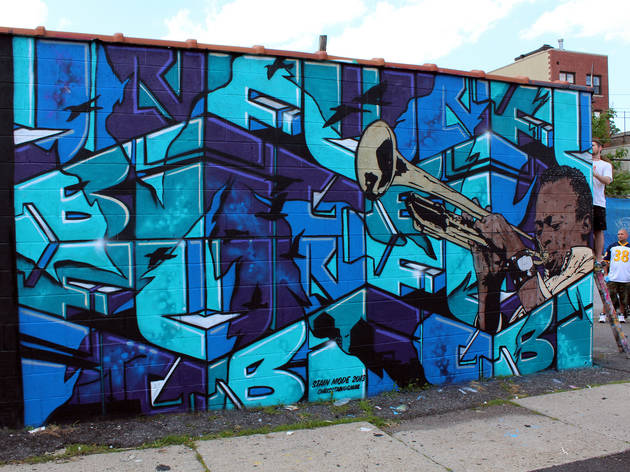 Photograph: Wally Gobetz
Jackson Heights, Astoria, Sunnyside and Hunters Point, Queens
Local families have spoken—Queens is a wonderful place to raise kids! Neighborhoods like Jackson Heights, Astoria, Sunnyside and Hunters Point may not have the skyscrapers of Manhattan or the hipster vibes of Brooklyn, but that's just why the parents here like it. Without trying too hard to be kid-centric in all aspects, Queens boasts affordability, progressive schools (props to District 30) and a plethora of public parks and playgrounds, making it a welcoming spot for youngsters. Astoria highlights include scenic Astoria Park with it's massive public pool, the Museum of the Moving Image and family-friendly watering hole, Bohemian Hall and Beer Garden. Jackson Heights is noted for Travers Park and international eateries serving Indian, Mexican, Colombian and beyond. Don't forget to check out the numerous branches of the Queens Library and let little ones run free in parks like Sunnyside Gardens and Hunters Points Park South in LIC—fresh air is in no short supply in this borough.
3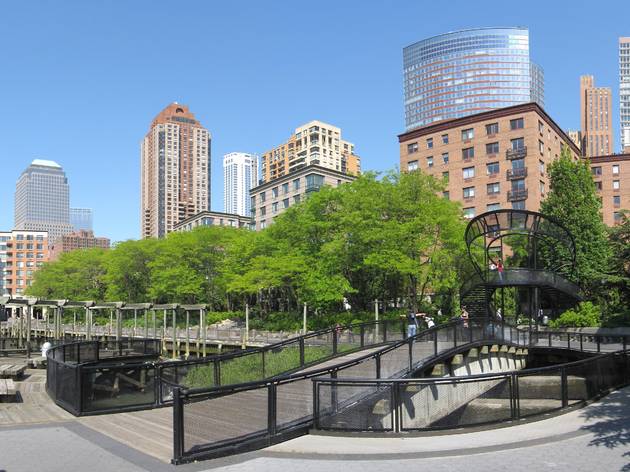 Photograph: Gryffindor/ Wikimedia Commons
Battery Park City
Close to the hustle and bustle (but far enough away to really enjoy the waterfront), Battery Park City is loved for many reasons—there's top notch PS 276 to rave about, a ton of beautiful green parks (Battery Park, West Thames Park, Robert F Wagner Jr. Park—many are dog friendly) and an amazing running esplanade for busy moms and dads. There, kids can learn to ride their bikes free of any dangerous intersections. Local families also rave about the Museum of Jewish Heritage, The Battery Urban Farm and Brookfield Place and the Marina. As a final perk, Battery Park offers amazing views of Lady Liberty and the Hudson, and local baseball fields boast stunning views of One World Trade.
2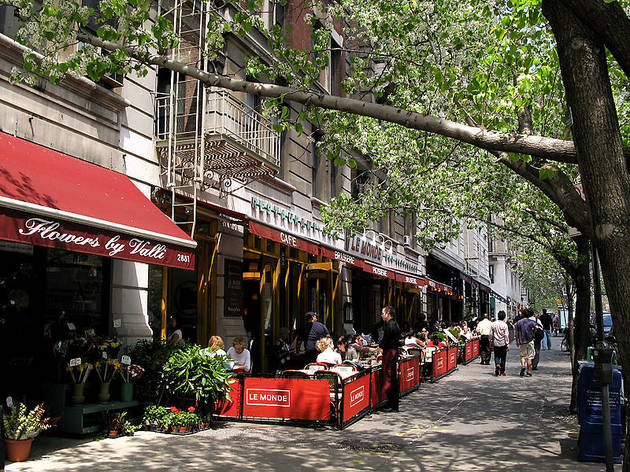 Photograph: Momos/Wikimedia Commons
Upper West Side
Strollers rule the sidewalks in this family-filled corridor running from 59th to 110th Streets between Central Park and Riverside Park. Elegant prewar buildings dot the quiet, tree-lined streets, and with so many iconic institutions within walking distance (the American Museum of Natural History, the DiMenna Children's History Museum, Symphony Space and Lincoln Center to name a few) it's no surprise this is a favorite area to raise kids. Area schools are excellent, subway access is top-notch, and almost every block has something to keep little ones entertained, including libraries, theaters, family restaurants and great shops (it's truly a goldmine for kids' clothing and toy stores). No family outing need be the same with stellar playgrounds at your disposal—Safari, Tar Family and Rudin Family Playgrounds in Central Park and Elephant and Hippo Playgrounds on Riverside Drive are favorites.
1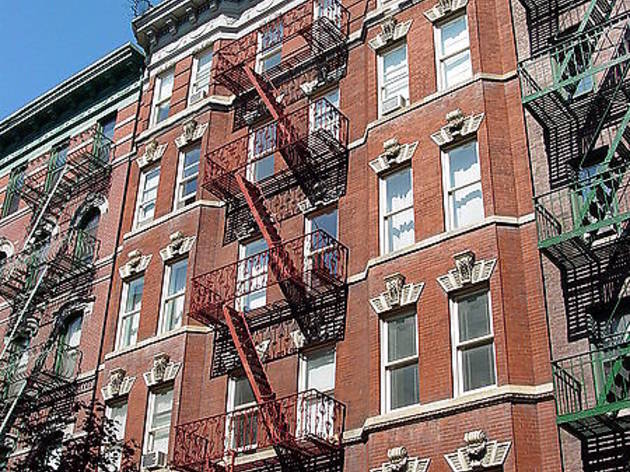 Photograph: Adam Jones/Wikimedia Commons
Lower East Side
Say hello to your winner! Those who frequent the Lower East Side for it's raucous nightlife might be surprised that so many families with young kids call it home, but by day, the neighborhood caters to the younger set. Packed with accessible, high-achieving schools, the Lower East Side is home to a tight-knit community of active parents. Many take advantage of housing cooperatives, like Seward Park, Amalgamated and Hillman, for affordable, family-friendly apartments in the area, outfitted with private parks and playgrounds for outdoor fun. Thanks to the nabe's diverse history, there are plenty of opportunities for youngsters to learn about various ethnicities and try all the foods that come with them (think dumplings, doughnuts, pickles, pretzels and beyond). Favorite attractions like the Tenement Museum, Hester Street Fair, playgrounds and local NYPL branches keep families busy, and nothing beats a day spent in East River Park between the Manhattan and Williamsburg bridges, complete with views of the Statue of Liberty. Getting around is easy using the plentiful bus and subway options nearby, but hotspots like Tompkins Square Park, Little Italy, Chinatown and Soho are conveniently located within walking distance—even with little ones in tow.
More to explore