4th of July activities for kids in NYC
Enjoy patriotic 4th of July activities for kids, including fireworks shows and fests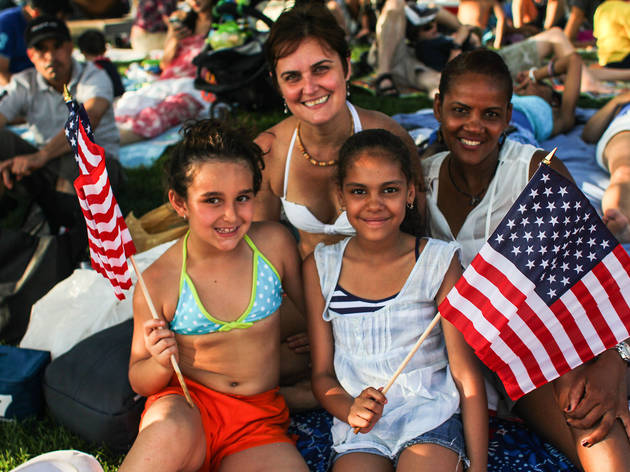 RECOMMENDED: Full coverage of 4th of July for kids in NYC
Celebrate the holiday weekend with these fun 4th of July activities for kids! Be sure to check out New York's amazing 4th of July traditions like Nathan's Famous Hot Dog eating contest, the stunning display of Macy's 4th of July fireworks (now on the East River!) and our ranked list of cool 4th of July family festivals, picnics and other celebrations.
While this may be (or may not be, depending on your perspective), the best weekend to check out the city's top kid-friendly bars, there's plenty of other awesomeness on offer, including our favorite free summer activities for kids and other summer activities for kids. Don't forget to grab a scoop from our favorite ice cream shops.
4th of July activities for kids
More fun activities for kids
Do you love free activities for kids? Of course you do! Your suburban friends might question why we think NYC is the best place to raise a family, especially because things can get pretty pricey when you're living it up (or really just living!) in The Big Apple. The truth is...no one can really deny that New York life is expensive, which is why we've decided to give you some ammo against the naysayers: your ultimate guide to keeping family time fun-filled and free for all! These free things to do for kids will keep 'em busy through every season, and you won't mind partaking, either. This stuff is awesome! Got down time? Don't forget to check out our favorite outdoor activities for kids, indoor activities for kids and best kids' movies, too!
Read more