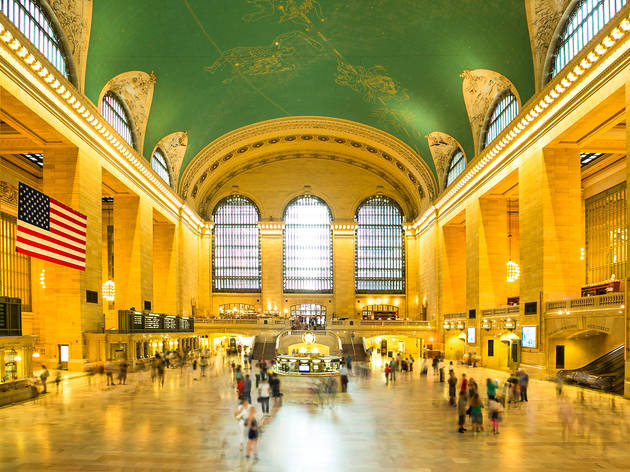 What everyone else won't be doing at the top NYC attractions
Forget the typical walking tours and observatory tickets. Instead, try these unusual ways to see the city's best-known landmarks.
Here's the problem with hitting all the important landmarks, historic attractions and museums in NYC: All the tourists cluster around the same photo opp, statue or artwork, and you don't fully get to admire it. There's got to be a better way to see the city. That's where these unusual ways to experience New York City's top attractions come in. From pub crawls of unexpected locales to themed museum tours, there's something for everyone. Plus, any of these activities could do double duty as a totally unique date idea. And who knows? You might even uncover a tiny sliver of the secret New York while you're at it.
RECOMMENDED: Full guide to the best New York attractions
What everyone else won't be doing at the top NYC attractions
You'll have to navigate the labyrinthine corridors of the Met on this scavenger hunt–themed tour. A guide will give you clues to help you locate 16 of the museum's most famous works of art, but the discovery will be entirely up to you. You're almost guaranteed to explore parts of the collection you've never seen before. $124 for a group of two to four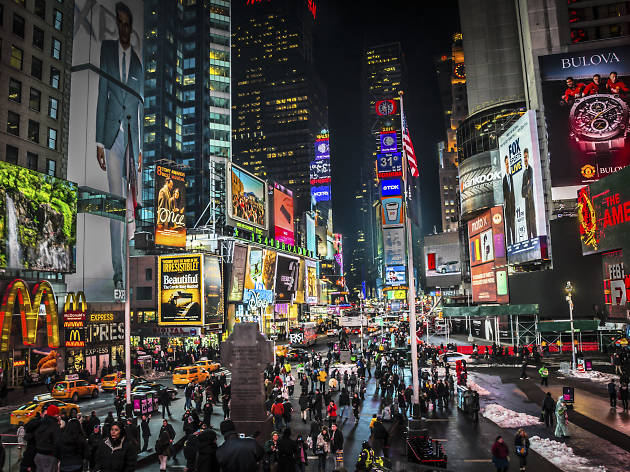 Photograph: Courtesy CC/Flickr/MK Feeney
Literature isn't the first thing that comes to mind when you think of Times Square—selfie sticks and neon lights probably seem more appropriate. Surprisingly enough, the tourist-riddled area is actually full of cultural history. After all, it's the original home of The New York Times and the Algonquin Round Table. Join this boozy walking tour to get the full story. $30 per person

Photograph: Courtesy CC/Flickr/MK Feeney
Sun salutations have never been more appropriate. Find peace and serenity on this hour-long yoga walk through Central Park at 6:30am. You'll beat the throngs of tourists and really get in touch with the park's natural beauty. $39 per person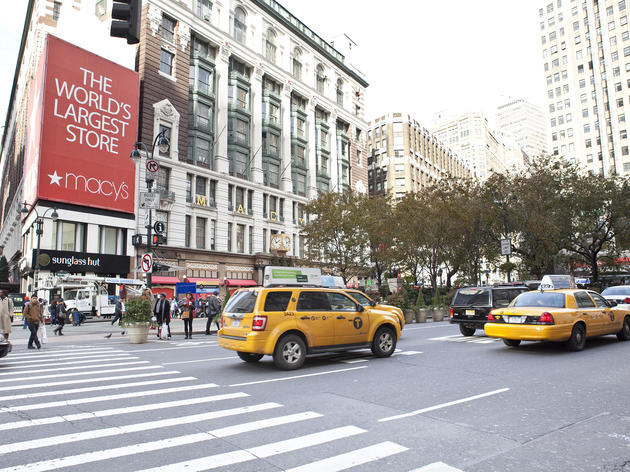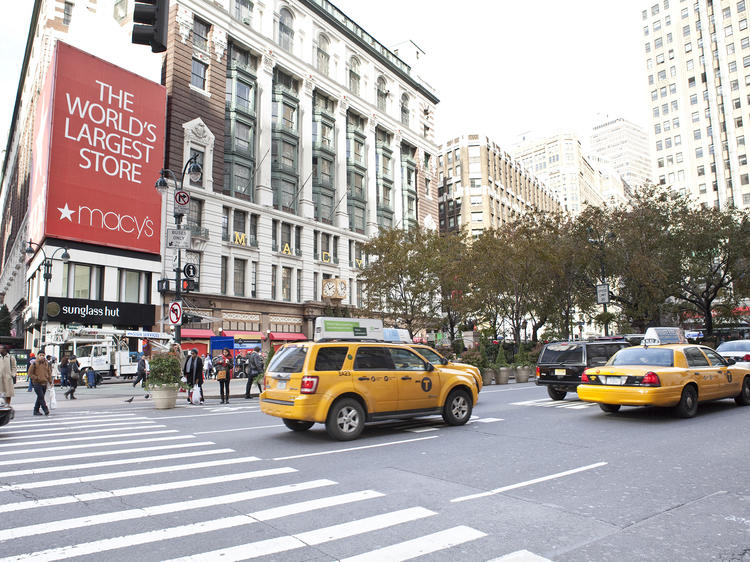 Photograph: Jessica Lin
A historic tour of Macy's Herald Square
With 11 floors and 2.2 million square feet of shopping space, Macy's Herald Square wins the title of New York's most overwhelming department store. Just finding your way through the crowded entrance can be a feat. Take the official tour for an overview of the store's history and your chance to ride the original wooden escalators. $12 per person
Ask any actor and they'll tell you: Always leave the ghost light on. Illuminating a single bulb on the stage keeps the house lit all night, warding off evil spirits—or so the superstition goes. Whether you're believe in the supernatural or not, you'll enjoy this spooky tour of 42nd Street. Be prepared to hum along to horror-themed showtunes from Little Shop of Horrors and Sweeney Todd. $40 per person
More than 750,000 people pass through Grand Central every day, but how many of them realize they're walking right past some of the city's best dining destinations? Take this two-hour food tour to sample tastings from the travel hub's 20-plus restaurants. You'll have the chance to sample pastries, tacos, banana pudding and one of New Yorkers' favorite burgers, so you better come hungry! $75 per person
Continue smashing the patriarchy on this tour celebrating the accomplishments of historical women. Though very few—too few—works by female artists grace the walls of the Met, plenty of ass-kicking women have been the subject of paintings, sculpture and more over the centuries. It's a subversive way to experience the most popular museum in New York City. $59 per person
Most tourists make the pilgrimage into DUMBO just to snap a few iconic shots of the Brooklyn Bridge—some might even walk across it. Few take the time to explore DUMBO's vibrant art scene, though. This tour includes stops at the AIR (Artists in Residence) Gallery—the first artist-run space for women in the U.S.—and Bose Pacia Gallery, which is heavy on South Asian art. $30 per person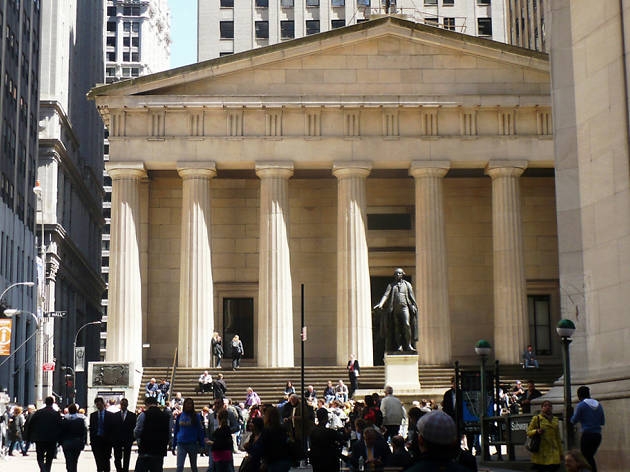 Photograph: Courtesy Creative Commons/Flickr/oligator83
Don't have $400 to drop on tickets to Hamilton? Opt for this much cheaper historical tour of the Financial District, where Alexander Hamilton first made his mark on the city. You'll learn about his work as our nation's first Treasury Secretary, get the scoop on his famous feud with Aaron Burr and even grab a pint at an old watering hole where Hamilton used to drink with George Washington. Singing along to "My Shot" is entirely optional. $30 per person

Photograph: Courtesy Creative Commons/Flickr/oligator83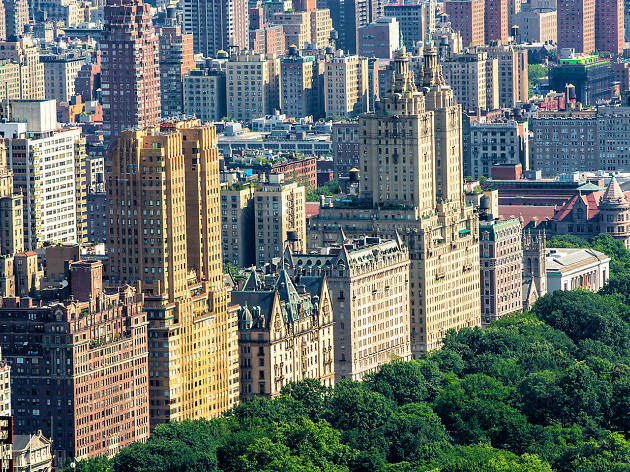 Photograph: Shutterstock
An architecture tour of Midtown
To the untrained eye, Midtown looks like a never-ending sea of skyscrapers. Architects know that even this hub of office buildings hides a few secrets—like holdouts, or the few buildings that managed to hold their own during the real estate boom. Your guide will point out absurdly tall trees, bizarrely shaped buildings and other hallmarks of historical fights between owners and developers. $35 per person
Get a bird's eye view of the Empire State Building, Brooklyn Bridge, the Statue of Liberty, Ellis Island and so many more NYC attractions on a helicopter tour. You don't have to deal with any lines or crowds, and there's no better way to see the city. Sure, it's a little pricey, but the adrenaline rush is worth it. $289 per person
Ready to explore more of New York?
While everyone should see the Empire State Building at least once, skipping a few mainstream stops and going off the beaten path can be even more exciting and rewarding.