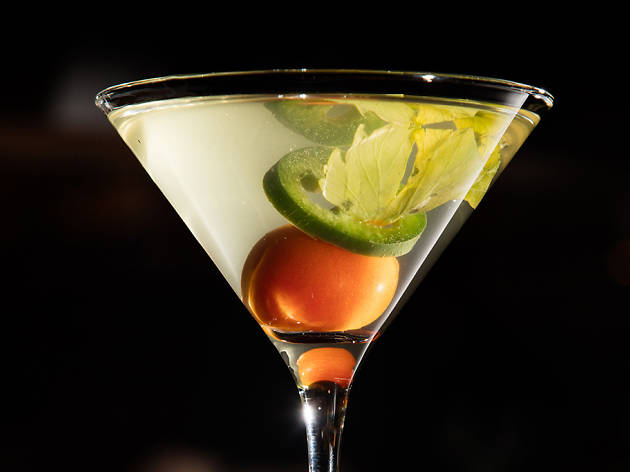 The best non-classic martinis in NYC
These non-classic martinis in New York feature cameo appearances by sake, pickle juice or even bacon
As the saying goes, if ain't broke, don't fix it. Yet when it comes to the best cocktails, even the most perfected of classics—the martini—can't escape the whirlwind of adaptation, innovation and riffs that makes New York's culinary scene so vibrant. Mad-scientist mixologists and cocktail geeks, with their liqueurs, bitters, tinctures and infusions, have left their creative mark on every cocktail imaginable, including this precious concoction of gin-and-vermouth (or vodka), transforming it into countless flavorful variations, each more unique than the last. Explore the wonderful world of alternative martinis with a visit to these bars in NYC.
RECOMMENDED: Find more cocktails in NYC
Non-classic martinis in NYC
Make an espresso martini at home
With its heady mix of booze and caffeine, it's the ultimate pick-me-up. But how do you make an espresso martini?