The best New York bars for winter: where to escape the cold
Some New York bars are better suited for winter drinking than others. Find out where you can seek refuge from the chilly temps with good beer and cocktails.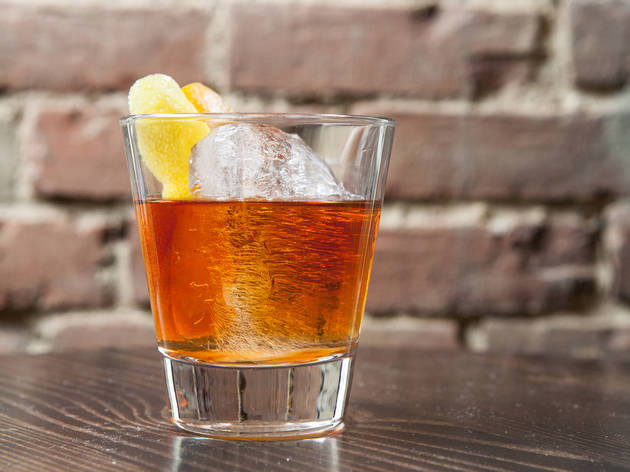 When the barometer starts dropping, you might be tempted to stay in your apartment, but you'd be missing out. There are winter activities to enjoy, shops to raid and, of course, a multitude of drinkeries waiting to welcome you. Scroll through our list of the best New York bars for cold weather, including several spots in the best NYC neighborhoods.
RECOMMENDED: New York bars and cocktails for winter
Sponsored listing
Kings County Brewers Collective
In the late 1800s, Bushwick was known as Brewer's Row, thanks to its 14 local breweries and thriving beer scene. Kings County Brewers Collective hopes to bring that back. The first to set up shop in the neighborhood since Schaefer closed in 1976, this brewery, warehouse and taproom brews all its suds on the premises. The selection of beers changes seasonally, but on a recent visit, bartenders were pouring the Beggar's Gold Belgian Ale ($5), Formula Check American Pale Ale ($5), Full Contact: Raspberry Sour Ale ($5), IPA ($6), Marble of Doom Sour Ale ($6), Monsieur Maniac ($5), What We Don't See Imperial Stout ($5) and Rainmaker Stout ($5), plus Descendent Succession Cider ($6). Want to drink it later? You can buy one of the collective's 32-ounce crowlers—a cross between a growler and an aluminum can—to take most of the brews on tap to go ($10-$14, depending on the beer).
Venue says: "Fri June 2nd & Sat June 3rd we'll be pouring our beer at the annual BEER ADVOCATE MicroBrew Invitational in Boston."