The coolest New York City hotels to stay in before you die
Check in before you check out! These are the coolest New York City hotels to stay in before you die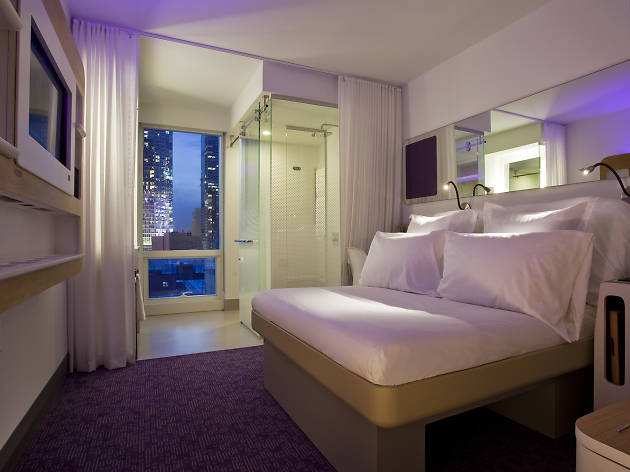 Your New York City bucket list isn't complete unless you've checked out these coolest New York City hotels to stay in before you die. Hotels are most often regarded as temporary tourist lodging in cities that aren't their own. But then there's NYC – a cornucopia of hip and legendary hotels that offer so much more than beds and minibars, they're destinations in and of themselves. And if you're making a Manhattan staycation of it, why not treat yourself to the best Manhattan restaurants? Or the best Broadway shows? In NYC, we know how to make every second count, and since native New Yorkers refuse to miss out on noteworthy experiences, we've curated a list of must-stay-in-before-you-die (or move to Westchester) hotels – ranging from trendy to historic, relaxing to splurge-worthy.
RECOMMENDED: Full guide to the best hotels in NYC.
Coolest hotels to stay in before you die
Want your best friend to join your stay?
Four-legged guests are more than welcome at these pet-friendly hotels in NYC with perks like private dog parks and spas