Heads up! We're working hard to be accurate – but these are unusual times, so please always check before heading out.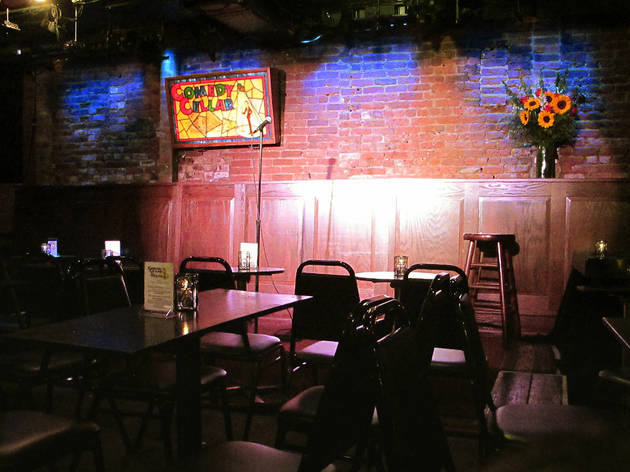 1/38
Best of 2013: Time Out New York critics' picks Best kind of comedic déjà vu: Comedy Cellar at the Village Underground The brick wall. The round wooden stool. The stained-glass sign depicting a single spotlighted figure. Audience members who swear they've seen this backdrop before probably have, as it's identical to the one at the Comedy Cellar's original MacDougal Street location. This offshoot of owner Noam Dworman's club opened in April and offers more space and seats, plus better sight lines, while maintaining the anything-goes atmosphere that attracts stand-up stars like Dave Attell, Louis C.K. and Chris Rock. 130 W 3rd St between Sixth Ave and MacDougal St (212-254-3480, comedycellar.com)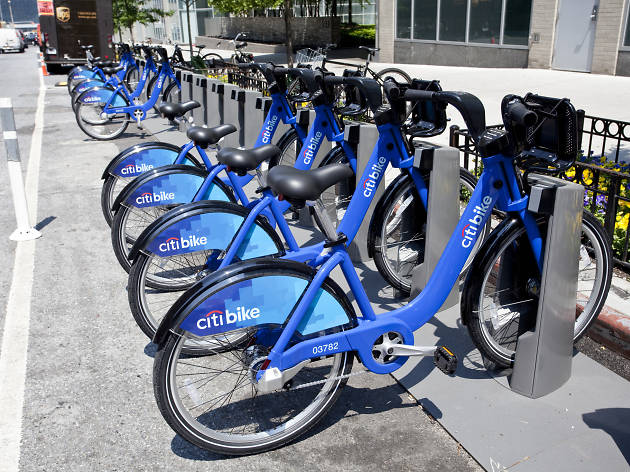 2/38
Photograph: Noffar Gat
Best of 2013: Time Out New York critics' picks Best nontroversty: Citi Bike The haters really came out of the woodwork in the lead-up to the bike-share program's late-May rollout, ranting loudly and loonily into the Internet echo chamber. Some of the most vitriolic barbs included accusations of civic-government totalitarianism from Wall Street Journal editorial board member Dorothy Rabinowitz, and a suggested rebranding of the DOT as the "Department of Taliban" by SoHo Alliance member Sean Sweeney. But many New Yorkers have quietly approved of their new public transport option in the way that matters most: by using it. Six months after its launch, more than 90,000 people have signed up for an annual membership, and on average, more than 35,000 trips are made each day on the blue two-wheelers. Since Citi Bike is clearly here to stay, we have some advice for the staunchly opposed: Take the subway instead. citibikenyc.com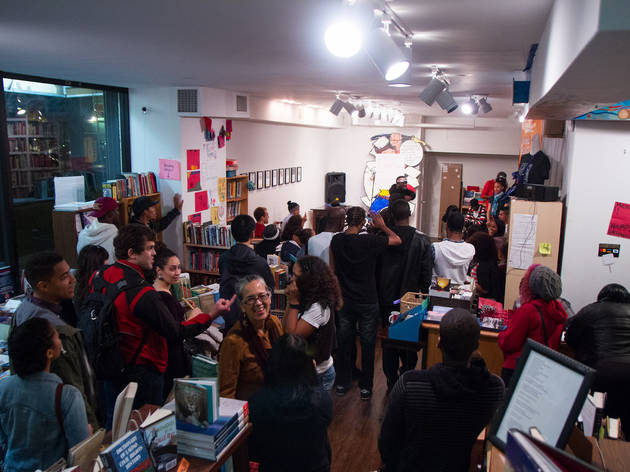 3/38
Photograph: Emmanuel "Dj Boy" Abreu
Best of 2013: Time Out New York critics' picks Best pop-up made good: Word Up For proof that a volunteer-run neighborhood bookstore can succeed against the odds, look no further than Word Up. Conceived in 2011 as a temporary shop in a disused Washington Heights storefront, the indie bookseller proved so popular that its monthlong lease was extended to a little less than a year. Afterward, the organization carried on its mission—to reflect its diverse community and bring a bookshop to an underserved area—even without a space. Fortunately for uptown bibliophiles, Word Up found a permanent roost this past summer, thanks to an Indiegogo campaign that raised $60,000 (novelist Junot Díaz appeared in a promo video for it). The retailer offers a multilingual selection and hosts regular readings, concerts and arts events. 2113 Amsterdam Ave at 165th St (347-688-4456, wordupbooks.com)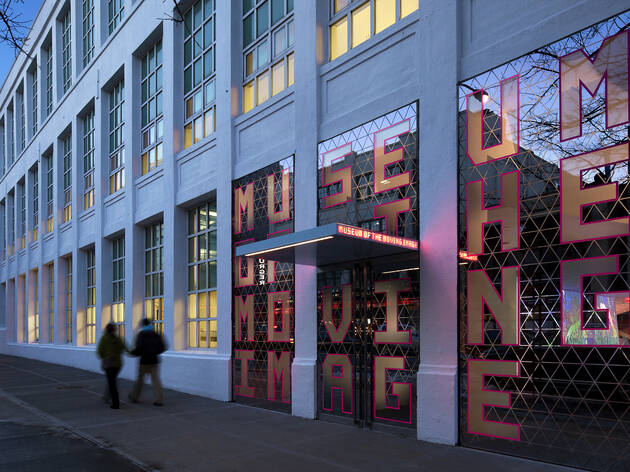 4/38
Photograph: Peter Aaron
Best of 2013: Time Out New York critics' picks Best one-spot-satisfies-all museum: Museum of the Moving Image Cinephiles, couch potatoes and pop-culture aficionados can all find something to love at this Queens attraction, which blends high and low art like no other NYC institution. The permanent collection spans the history of moviemaking, with early technology given equal representation alongside pop-culture artifacts like figurines and lunchboxes. Plus, there are enough interactive stops (make-your-own stop-motion film, playable classic video games, an homage to a 1920s movie palace) to distract the most fidgety gallerygoer. In the next few months, Moving Image is hosting exhibits on the storied Kaufman Astoria Studios (open now) and the year's best independently produced computer games (opens Dec 14). 36-01 35th Ave at 37th St, Astoria, Queens (718-777-6888, movingimage.us)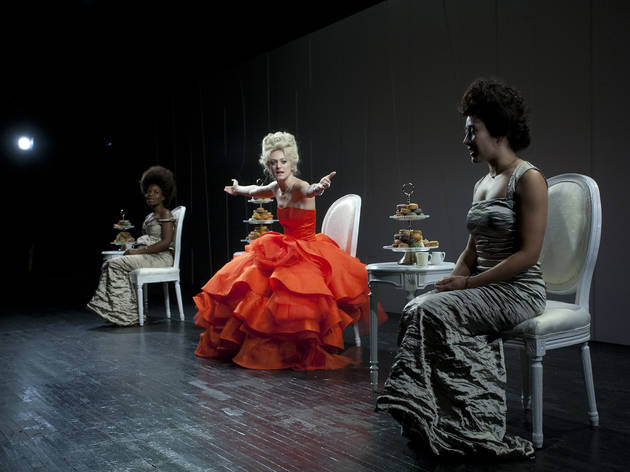 5/38
Photograph: Pavel Antonov
Best of 2013: Time Out New York critics' picks Best downtown theater institution: Soho Rep This intimate, modular space has a reputation for tackling difficult, weird, dark new plays. Since its founding in 1975, it has served up jaw-dropping premieres by Richard Maxwell, Sarah Kane and Mac Wellman. (Now through Nov 24, it's presenting David Adjmi's surreal gloss on power and privilege, Marie Antoinette.) And though prices have risen since its inception (and its subsequent move to an Off Broadway contract in 2007), the venue still offers 99¢ tickets on occasional Sundays—an astonishingly good deal anywhere, but particularly for shows of this caliber. 46 Walker St between Broadway and Church St (212-941-8632, sohorep.org)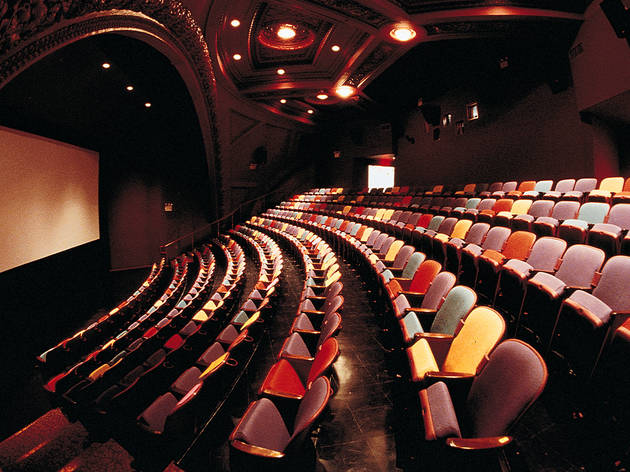 6/38
Photograph: Courtesy BAMcinémat
Best of 2013: Time Out New York critics' picks Best film series: BAMcinématek Smart, vital and downright punchy, Brooklyn's preeminent art house has a freewheeling range that perfectly suits Kings County's brazen eclecticism. From retros of urban icons like John Cassavetes and Richard Pryor, and a groundbreaking presentation of civil rights movies, to a nose-thumbing survey of films "Booed at Cannes," programmers Nellie Killian and David Reilly have built a tent big, broad and odd enough to house hard-core cinephiles, weekend thrill-seekers and even (don't judge) discerning Manhattanites. 30 Lafayette Ave between Ashland Pl and St. Felix St, Fort Greene, Brooklyn (718-636-4100, bam.org)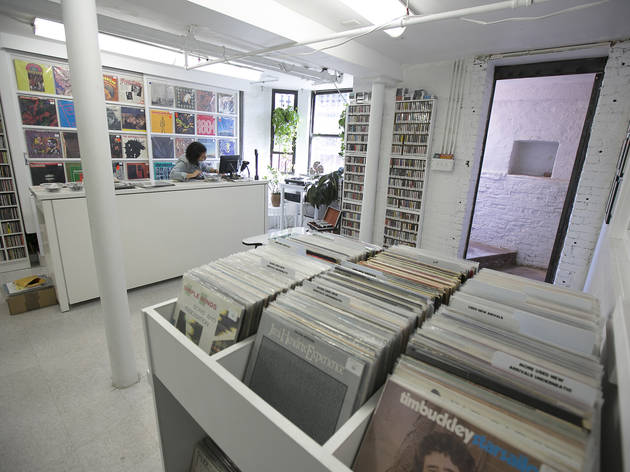 7/38
Photograph: Dan Dennison
Best of 2013: Time Out New York critics' picks Best local music label: Captured Tracks Mike Sniper's Brooklyn imprint has accomplished plenty in the short five years since its founding, from launching the careers of indie heroes Diiv, Wild Nothing and Mac DeMarco, to reissuing long-lost '80s luminaries like the Cleaners from Venus and Nick Nicely. The indie operation prides itself on taking chances on acts without a major release, nonetheless resulting in an impeccably curated roster that's earned its tastemaking rep. Captured Tracks moved to new digs this fall, and its Greenpoint shop feature booths with music selected by different artists. 195 Calyer St between Leonard St and Manhattan Ave, Greenpoint, Brooklyn (capturedtracks.com)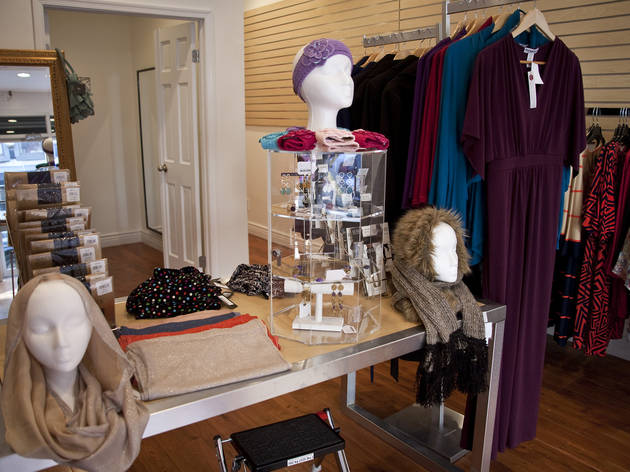 8/38
Photograph: Camille A Fernandez
Best of 2013: Time Out New York critics' picks Best plus-size emporium: Curvaceous K Owner Kathy Sanchez struggled to find fashionable clothing in the 14–24 size range, which inspired her to open this Lower East Side shop—devoted exclusively to items in those sizes—in February. She carefully culls the selection, seeking on-trend pieces from brands like Igigi, Jamie by BB Dakota and Taylor. But Sanchez doesn't just find stylish duds for zaftig New Yorkers; she also ensures that items are affordable, with few costing more than $250. 179 Stanton St between Attorney and Clinton Sts (374-249-4404, curvaceousk.com)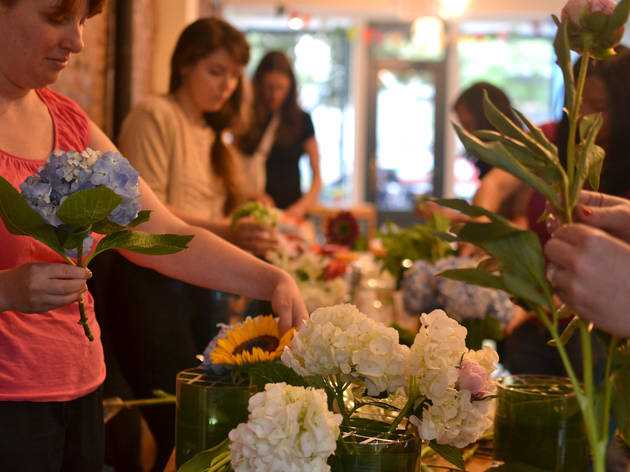 9/38
Best of 2013: Time Out New York critics' picks Best DIY learning hub: Brooklyn Brainery Low-cost educational offerings have flourished in New York, but the Brainery—which has been doing the cheap-classes thing since 2010—remains our favorite place for learning something new. Having consolidated its two Brooklyn locations into one Prospect Heights center earlier this year, the Brainery continues to offer lessons on topics as varied as Asian cooking, serial killers and the Gowanus Canal, with the average session costing around $25. Founders Jonathan Soma and Jen Messier are also committed to the broader indie-education community: After 3rd Ward abruptly shuttered in early October, they helped pair displaced teachers with other local resources. 190 Underhill Ave between St. Johns and Sterling Pls, Prospect Heights, Brooklyn (brooklynbrainery.com)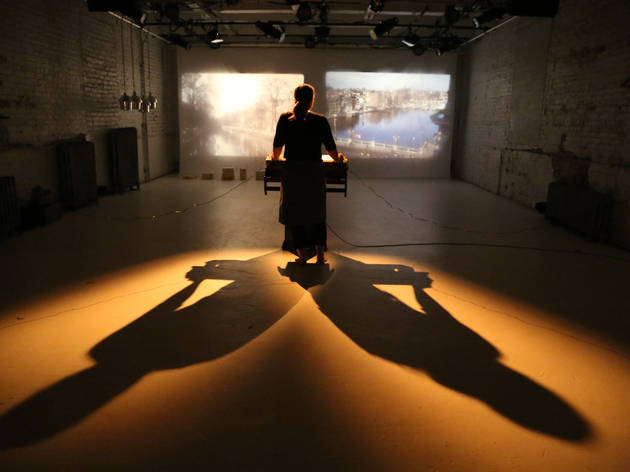 10/38
Photograph: Brian Rogers
Best of 2013: Time Out New York critics' picks Best outer-borough dance venue: The Chocolate Factory For nearly a decade, this Queens space has bolstered artists by offering them room to work on experimental and new pieces. When he's not presenting his own works—most recently, 2012's Hot Box—artistic director Brian Rogers curates each season, giving choreographers like Beth Gill, Ursula Eagly and Tatyana Tenenbaum (who's in residence through Sat 2) technical assistance and even funding (!) to get their projects going. 5-49 49th Ave between Vernon Blvd and 5th St, Long Island City, Queens (chocolatefactorytheater.org)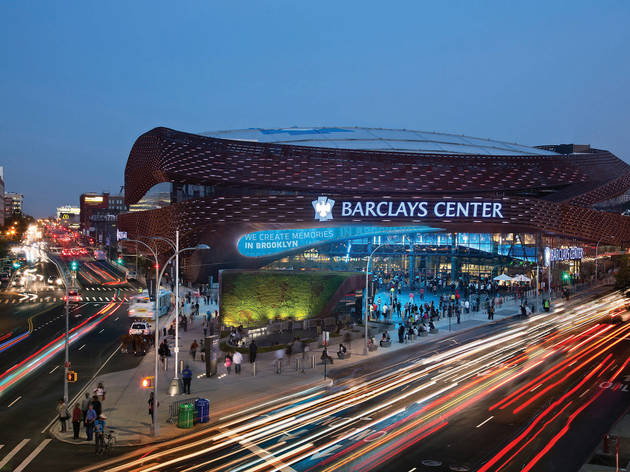 11/38
Photograph: Bruce Damonte
Best of 2013: Time Out New York critics' picks Best surprisingly cool big music venue: Barclays Center Though its mere existence remains a point of contention for some Brooklynites, this year-old arena has already been a success. The staff is efficient and amiable, the acoustics are excellent, and there's a top-notch view from nearly every one of the 19,000 seats. And since it opened, it has attracted an unexpectedly cool list of acts, with local luminaries like Vampire Weekend, Yeah Yeah Yeahs and, soon, MGMT gracing its stage. 620 Atlantic Ave at Flatbush Ave, Prospect Heights, Brooklyn (917-618-6100, barclayscenter.com)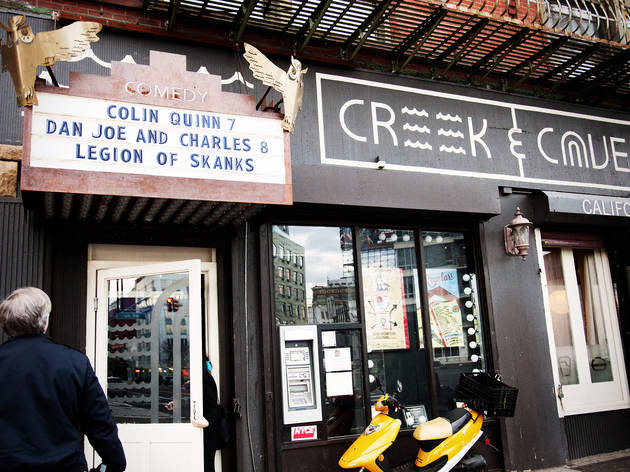 12/38
Photograph: Mindy Tucker
Best of 2013: Time Out New York critics' picks Best way to see big-name comics gratis: Week at the Creek Inspired by Colin Quinn's workshopping of his one-man show Unconstitutional at the Creek and the Cave, the 75-capacity theater's owner, Rebecca Trent, launched a series this year, offering performers 60 minutes a night (residencies often run six evenings, sometimes fewer) to do pretty much whatever they want. Since July, audiences have seen Chris Gethard, Christian Finnegan, Bonnie McFarlane, Ted Alexandro and more test new material, hone hour-long routines, record sets and experiment freely—no cover or two-drink minimum required to watch. The Creek and the Cave, 10-93 Jackson Ave at 11th St, Long Island City, Queens (creeklic.com)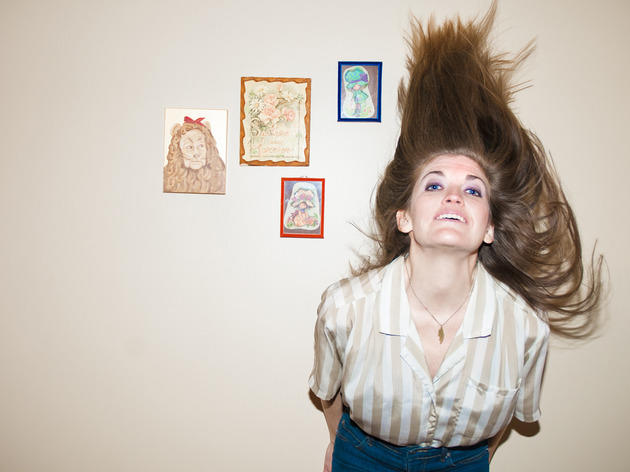 13/38
Photograph: Amos Mac
Best of 2013: Time Out New York critics' picks Best offbeat diva who's about to blow up: Erin Markey People tend to use words like fearless and terrifying to describe the Erin Markey experience, and not without good reason: Recently, she portrayed a version of Westboro Baptist Church spokesperson Shirley Phelps-Roper in a musical titled God Hates This Show. It's true that this queer singer-actor-comedian-etc. is a brave and occasionally scary performer, but she can also be warm, charmingly self-deprecating and extremely funny. Really, though, no warning can do her justice. If you have a chance to see her perform, go. erinmarkey.com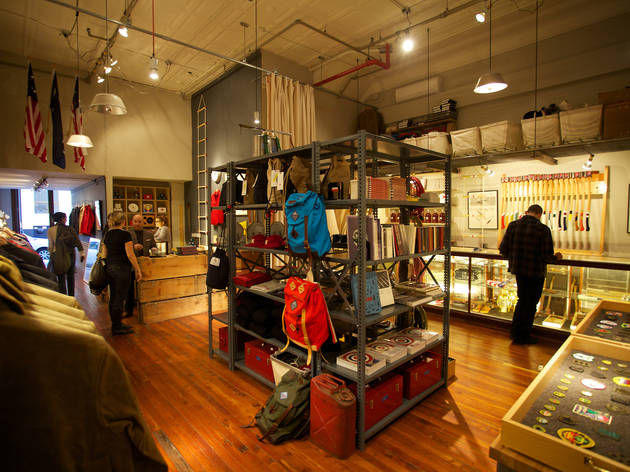 14/38
Photograph: Courtesy Best Made Co.
Best of 2013: Time Out New York critics' picks Best shop for Ron Swanson wanna-bes: Best Made Co. A burly mountain man—or, perhaps, a Scotch and red-meat enthusiast from Pawnee, IN—would feel perfectly at home in this sporting-goods shop. Owner Peter Buchanan-Smith ran an online store for several years before putting down roots in Tribeca this year. In addition to its line of handmade axes ($140–$350), Best Made Co. sells everything else a modern woodsman could want—tools, clothing and home goods—and offers workshops like Axe Restoration and Forage Cocktail Mixing. We're sure a certain mustachioed libertarian would approve. 36 White St at Church St (646-478-7092, bestmadeco.com)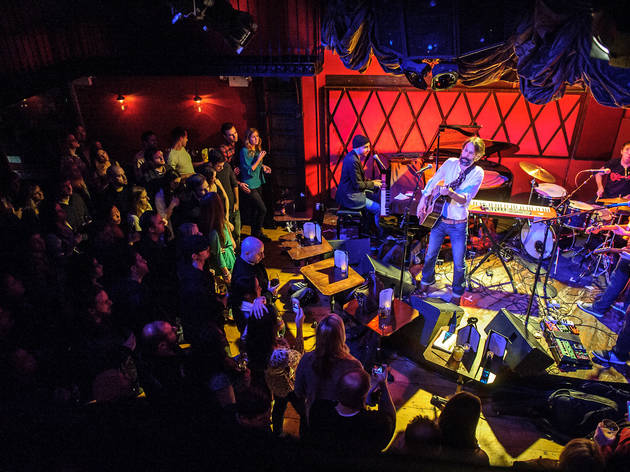 15/38
Photograph: Manish Gosalia
Best of 2013: Time Out New York critics' picks Best music venue for seeing up-and-comers: Rockwood Music Hall The cramped quarters at this Lower East Side club are part of its appeal: There are no bad seats (or standing spots) in the house. You can catch multiple acts every night of the week on three separate stages, and it's likely that many of those performers will soon be appearing in much bigger halls. Multigenre polymath Gabriel Kahane is a regular, as is bluegrass great Michael Daves. Your best bet is the monthly Communion Club Night, curated by Mumford & Sons' Ben Lovett (next event: Tue 5 at 7pm; $12). 196 Allen St between E Houston and Stanton Sts (212-477-4155, rockwoodmusichall.com)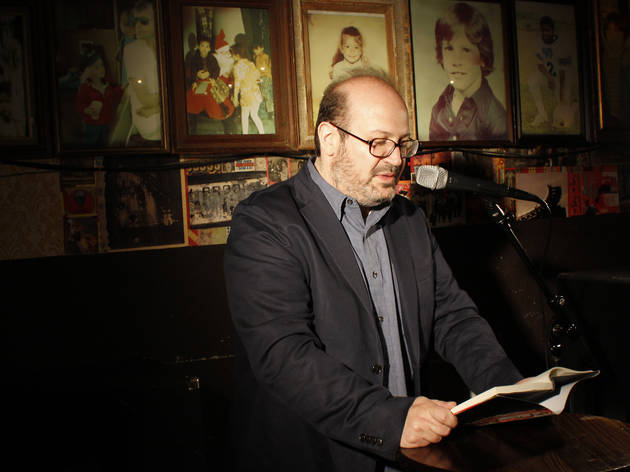 16/38
Photograph: Naomi Lore
Best of 2013: Time Out New York critics' picks Best literary series: Franklin Park Reading Series What's better than seeing top-notch authors read their work for free? Seeing top-notch authors while you down $4 pints. Writers from the realms of fiction, memoir, poetry and storytelling have all been on this event's roster, and the list of past appearances reads like a bookworm's dream dinner party: Jennifer Egan, Colson Whitehead, Mary Gaitskill and Sam Lipsyte have all stepped up to the mike. Franklin Park, 618 St. Johns Pl between Classon and Franklin Aves, Crown Heights, Brooklyn (facebook.com/franklinparkreadingseries). Second Monday of the month 8pm; free.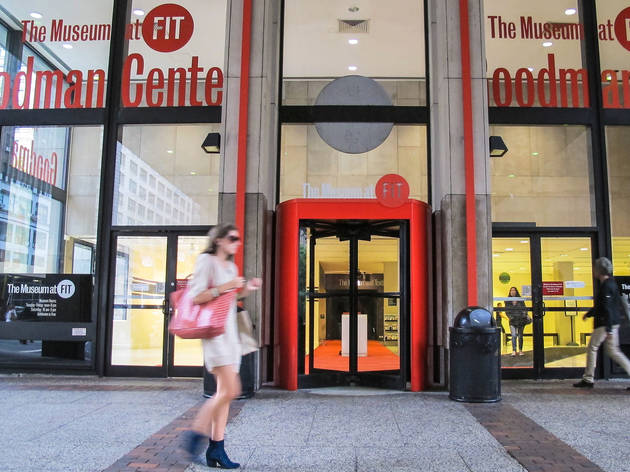 17/38
Photograph: Courtesy Fashion Institute of Technology
Best of 2013: Time Out New York critics' picks Best free museum: The Museum at FIT The exhibition space at the Fashion Institute of Technology punched above its weight with this spring's "Shoe Obsession" show, which generated the kind of buzz associated with the Met Costume Institute's annual spring exhibit. The gallery's greatest strength is its ability to find accessible entry points into the exclusive and often esoteric world of haute couture; its current display, "A Queer History of Fashion" (through Jan 4), and the upcoming "Trend-ology" (opens Dec 3), which examines why certain things become popular, are as much about stimulating your brain as they are about making you appreciate beautiful clothes. Seventh Ave at 27th St (212-217-4558, fitnyc.edu/museum)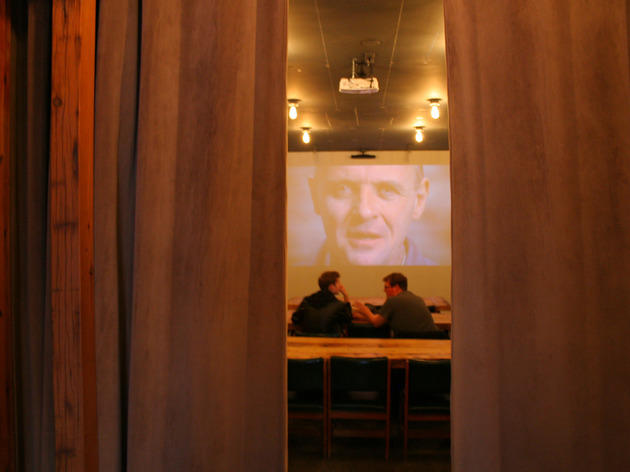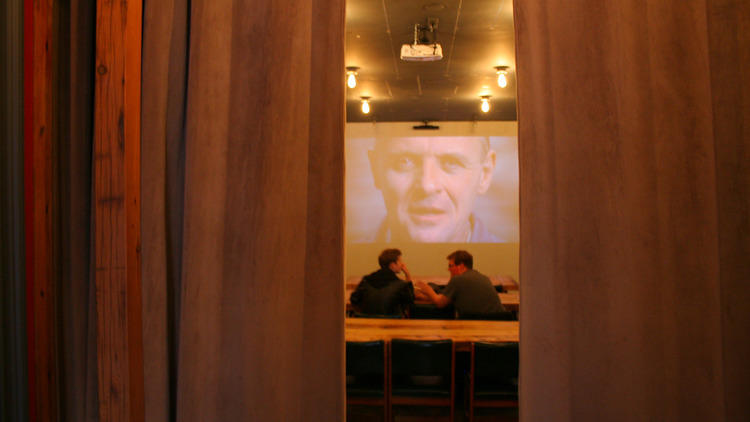 18/38
Photograph: Kaitlyn Wylde
Best of 2013: Time Out New York critics' picks Best spot for a nostalgia trip: Videology Video stores have mostly gone the way of the Automat and the pay phone (which is to say, bye-bye), but Williamsburg's Videology is still in the game, partially due to a radical overhaul in 2012 that added a bar and a screening room to the rental shop. It's the perfect place to revisit beloved TV shows such as Twin Peaks and Buffy the Vampire Slayer. For the former, the space hosts a weekly bingo night (Wed 8:30pm, free) rife with doughnuts and damn fine beverages. Agent Cooper would probably order a coffee, but you should get a beer. 308 Bedford Ave at South 1st St, Williamsburg, Brooklyn (videology.info)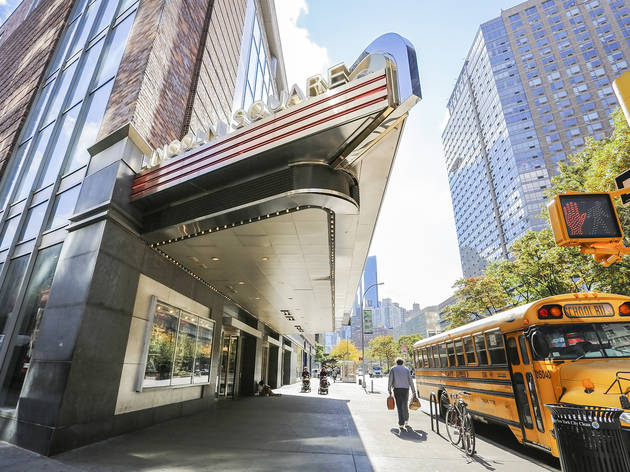 19/38
Photograph: Jenny Evans
Best of 2013: Time Out New York critics' picks Best place to see a movie, big screen: AMC Loews Lincoln Square IMAX Though it opened in 1994, now is the moment this cinematic giant has been waiting for. No longer just a novelty for hosting nature documentaries, the 600-seat theater with a 100-foot screen—tucked inside a generic Upper West Side multiplex to induce maximum disorientation—is nonpareil for enjoying visually astonishing blockbusters. Alfonso Cuarón's stunning Gravity, for example, has been selling out around the clock—it's a perfect union of immersive, experiential spectacle and a screen vast enough to send you into orbit. 1998 Broadway between 67th and 68th Sts (212-336-5020)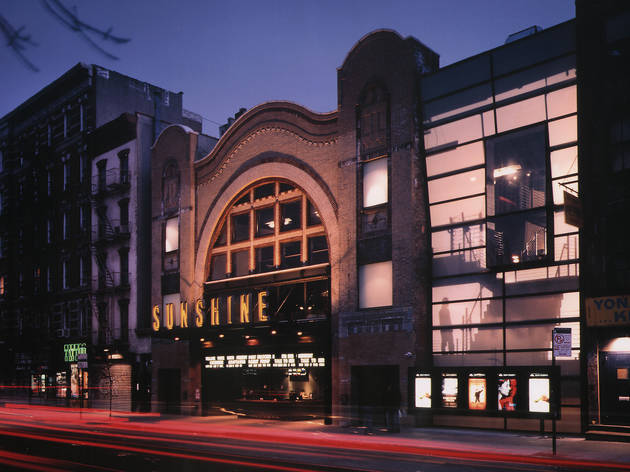 20/38
Photograph: Courtesy Landmark Theaters
Best of 2013: Time Out New York critics' picks Best place to see a movie, small screen: Landmark's Sunshine Cinema Constructed from the husk of a Yiddish vaudeville venue, this once-upstart art house is now a downtown institution showing topflight independent films. A few of its five uniformly good theaters feature steeply sloped, sight-line-enhancing seats and nearly floor-to-ceiling screens that hint at the old stage prosceniums. The popcorn's good, but even better are the knishes next door at Yonah Schimmel Knish Bakery, in operation for 103 years and a living bridge to the Sunshine's cultural forebears. 143 E Houston St between First and Second Aves (landmarktheatres.com)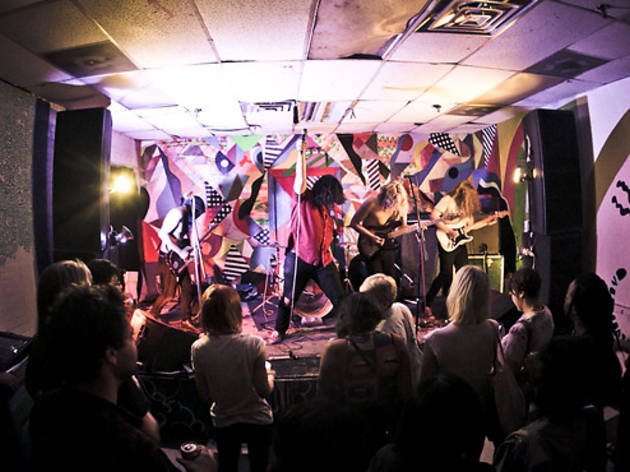 21/38
Photograph: Dylan Johnson
Best of 2013: Time Out New York critics' picks Best all-ages haven: Death by Audio New York City offers plenty of perks for die-hard music fans, but for those who grew up going to basement shows—staunchly DIY, all-ages events that were as much about the community as the bands—it sometimes feels as though an essential piece is missing. But Death by Audio has been fostering that sense of kinship since 2007 with cheap, sweaty shows that welcome the 18-and-under set at every single performance. Plus, the tiny club's proprietors regularly assemble excellent lineups: In the past few months alone, acts as varied as indie-folk legend Ed Askew, alt-rock throwbacks Speedy Ortiz and Ty Segall's side project Fuzz have all played there. 49 South 2nd St between Kent and Wythe Aves, Williamsburg, Brooklyn (entertainment4every1.net)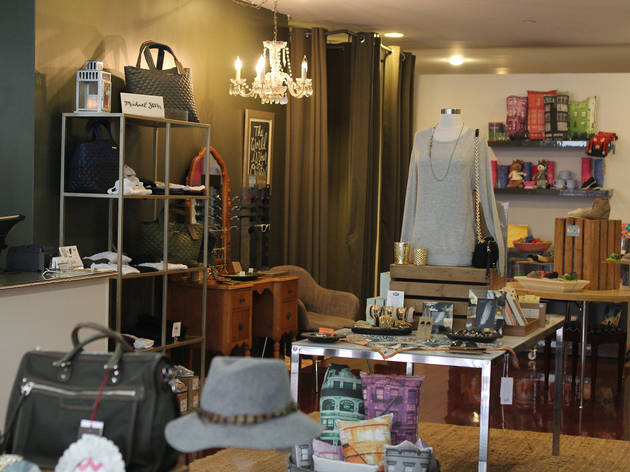 22/38
Photograph: Rachel Friedlander
Best of 2013: Time Out New York critics' picks Best new neighborhood boutique: LIC: Living Opened by neighbors Rebekah Witzke and Jillian Tangen in 2012, this Long Island City shop caters to both regular folks and the actors, sports stars and other big names who work or live in the area. (Ethan Hawke has been spotted buying children's clothes with his wife, Ryan, here.) Witzke and Tangen stock popular apparel, home goods and accessories brands (James Jeans, Toms), as well as hard-to-find Nordic labels like Container. And they often host neighborhood-focused events, such as open-house nights (with free booze!) and fund-raisers for local schools. 5-35 51st Ave between Vernon Blvd and 5th St, Long Island City, Queens (718-361-5650, licliving.com)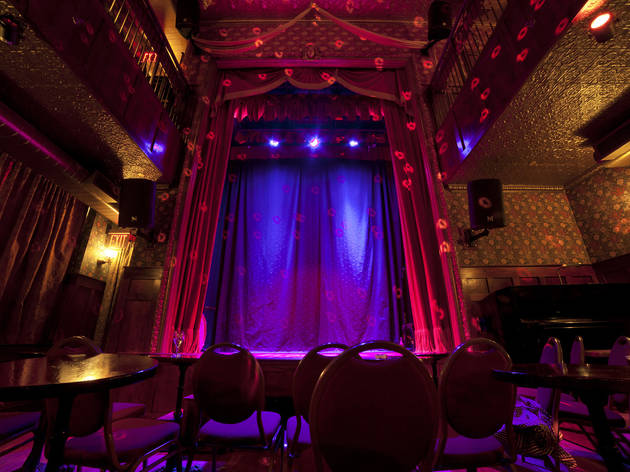 23/38
Photograph: Johnny Horrible
Best of 2013: Time Out New York critics' picks Best return to the burly-Q scene: The Slipper Room This Lower East Side club never really went away even though it was rebuilt from the ground up, which took a little more than two years. Now that the Slipper Room has reopened with a better sound system, new lighting and a mezzanine, among other swank touches, it has reclaimed its place as the city's premier burlesque venue. Many of the shows that once called it home, including Mr. Choade's Upstairs Downstairs (which began in 1999), have returned, and the setting is as intimate and fun as ever—but with upgrades that make the experience better than before. 167 Orchard St at Stanton St (212-253-7246, slipperroom.com)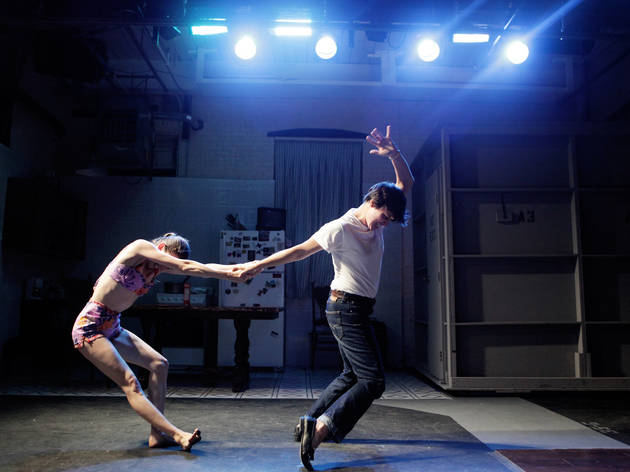 24/38
Photograph: Sue Kessler
Best of 2013: Time Out New York critics' picks Best Off-Off Broadway venue: Bushwick Starr As small companies continue to be priced out of Manhattan, everyone's looking to Brooklyn to pick up the slack. This funky black box, a neighborhood fixture long before East Williamsburg became entrenched in every Realtor's lexicon, ought to be your first stop. Some of the fiercest experimental troupes—the Debate Society, Half Straddle and others—have made the Starr shine brightly. Catch the TEAM's mind-bending mash-up RoosevElvis through Sun 3. 207 Starr St between Irving and Wyckoff Aves, Bushwick, Brooklyn (thebushwickstarr.org)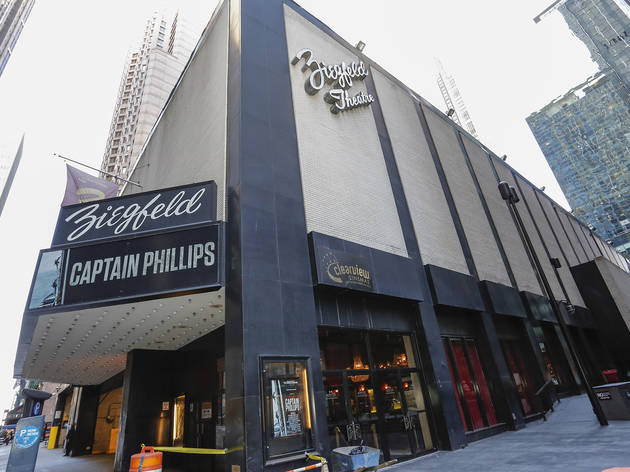 25/38
Photograph: Jenny Evans
Best of 2013: Time Out New York critics' picks Best throwback filmgoing experience: Bow Tie Cinemas Ziegfeld They literally don't make them like this anymore. Despite its Jazz Age moniker, this movie palace opened in 1969; since then, its red carpets and gilded staircases have served as a last stand against stadium-seated sameness, a hand-on-heart paean to sheer class. Temporarily endangered but saved by Bow Tie Cinemas, the largest single-screen theater in the city seats 1,162 citizens under a vast ceiling of chandeliers, harking back to when going to motion pictures wasn't just idle entertainment, but an aspiration. 141 W 54th St between Sixth and Seventh Aves (212-307-1862, bowtiecinemas.com)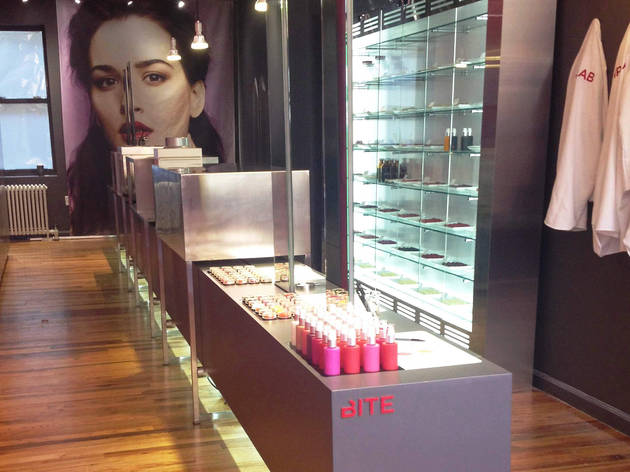 26/38
Best of 2013: Time Out New York critics' picks Best eco-friendly beauty source: Bite Where better to hop on the candy-colored-lipstick bandwagon that has dominated runways for the past few years than this natural-beauty brand's Manhattan shop? Bite's first dedicated location—previously, you could only find its products at Sephora—focuses on bespoke, eco-friendly lip color: There are stations where lipstick lovers can mix and match pigments and blend custom hues, scents and finishes. (Ready-made shades and treatments are available for lazy folks.) Plus, the makeup is free of harsh chemicals and full of antioxidants, so the benefits go beyond simply looking good. 174 Prince St at Thompson St (646-484-6111, bitebeauty.com)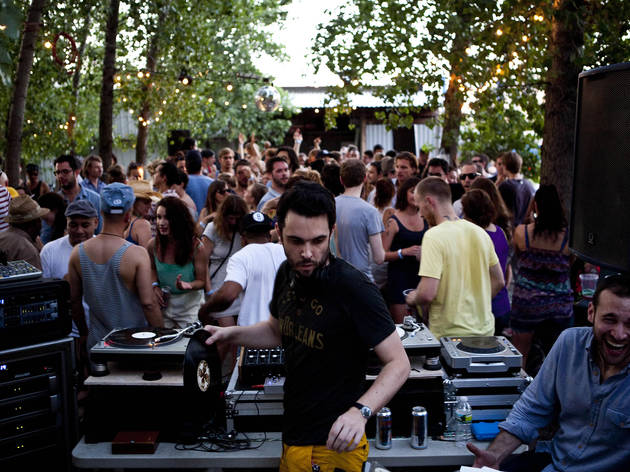 27/38
Photograph: Natalie Keyssar
Best of 2013: Time Out New York critics' picks Best summer fling: Mister Sunday This year, we finally said goodbye (sort of) to one of Brooklyn's great parties: Mister Sunday, the weekly warm-weather blowout helmed by Mister Saturday Night's Justin Carter and Eamon Harkin, has ended its run at Gowanus Grove. The no-frills lot on the banks of the Gowanus Canal closed in September, and will soon be turned into—of all things—luxury apartments. But the dancing isn't over for good: Carter and Harkin are searching for a space for next summer, though no details have been confirmed yet. Whatever the pair cooks up, we're sure it'll have the same excellent tunes and laid-back vibe that made those Sunday-afternoon shindigs so great. mistersaturdaynight.com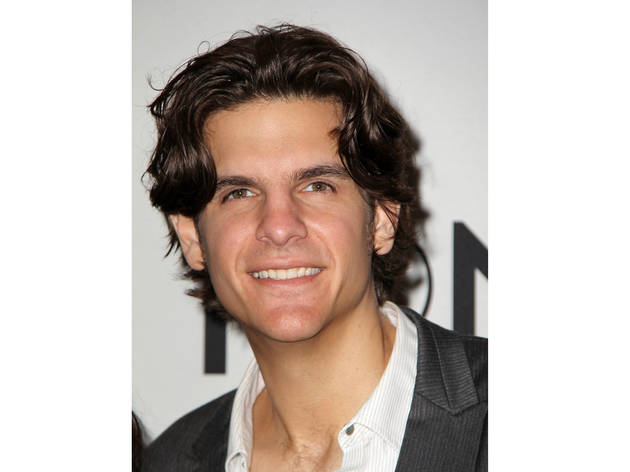 28/38
Photograph: Carolyn Contino/BEImages
Best of 2013: Time Out New York critics' picks Best director you should already know: Alex Timbers In just a few years, Timbers has established himself as the go-to mastermind of a breathtaking range of musicals. He can do an emo-rock mock-presidential show (Bloody Bloody Andrew Jackson) and a festive Bard adaptation (Love's Labour's Lost at Shakespeare in the Park), and he can stage a 360-degree disco rave about Imelda Marcos (Here Lies Love). But can he make Rocky Balboa sing? Find out next year, when the Sylvester Stallone–produced Rocky opens on Broadway with Timbers at the helm. Winter Garden Theatre, 1634 Broadway between 50th and 51st Sts (212-239-6200, rockybroadway.com). Previews start Feb 11, opens Mar 13.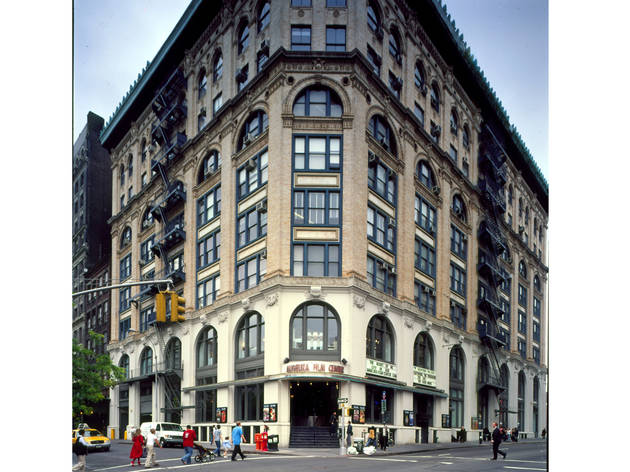 29/38
Photograph: Courtesy Reading International
Best of 2013: Readers' choice awards Best NYC movie theater: Angelika Film Center 18 W Houston St at Mercer St (212-995-2000, angelikafilmcenter.com)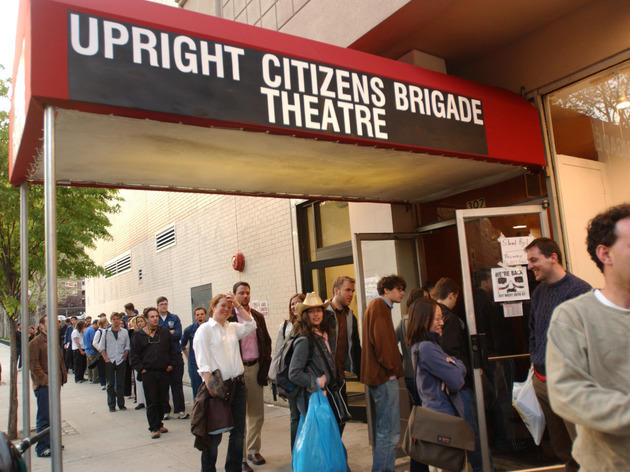 30/38
Best of 2013: Readers' choice awards Best comedy club: Upright Citizens 
Brigade Theatre 307 W 26th St between Eighth and Ninth Aves (212-366-9176, ucbtheatre.com)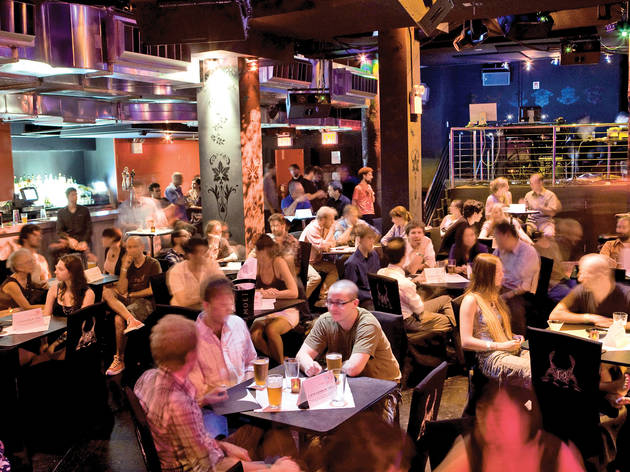 31/38
Photograph: Michael Kirby
Best of 2013: Readers' choice awards Best live-music venue: Le Poisson Rouge 158 Bleecker St at  Thompson St (212-505-3474, lepoissonrouge.com)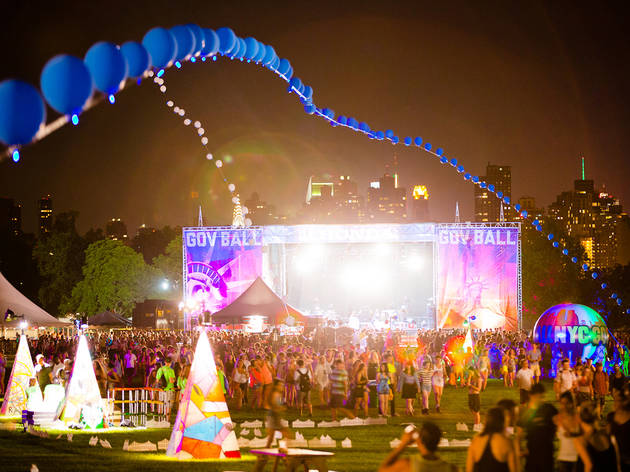 32/38
Photograph: Forest Woodward
Best of 2013: Readers' choice awards Best music festival or seasonal event: Governors Ball governorsballmusicfestival.com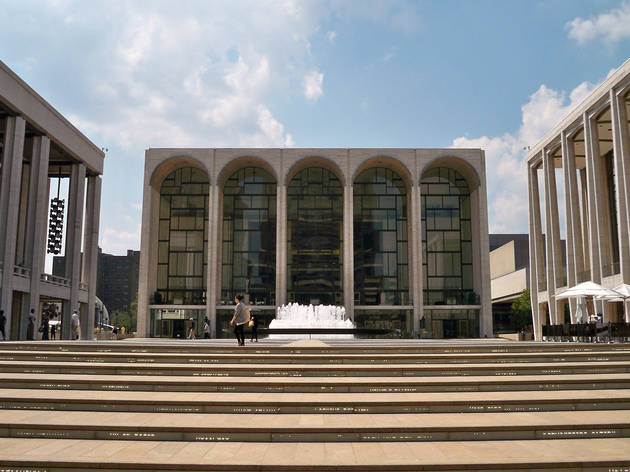 33/38
Best of 2013: Readers' choice awards Best classic venue for classical music: Lincoln Center 65th St at Columbus Ave (212-875-5000, lincolncenter.org)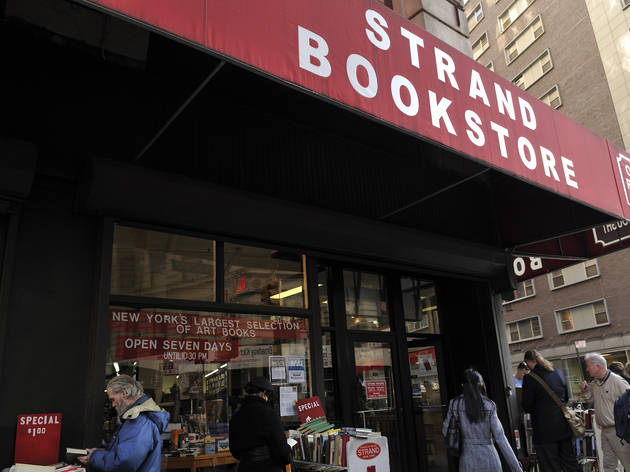 34/38
Best of 2013: Readers' choice awards Best indie bookstore: Strand Book Store 828 Broadway at 12th St (212-473-1452, strandbooks.com)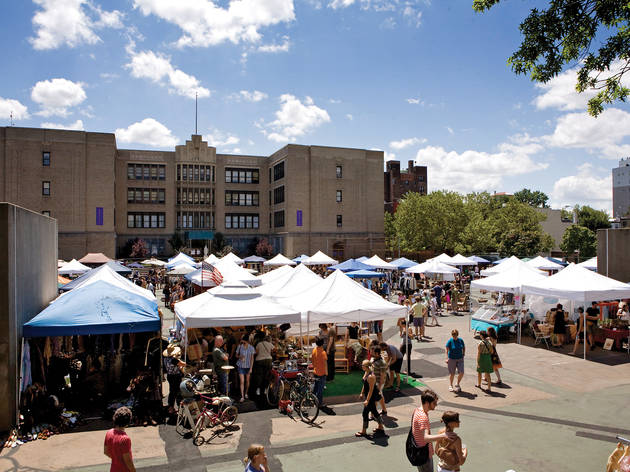 35/38
Photograph: Michael Kirby
Best of 2013: Readers' choice awards Best flea market: Brooklyn Flea Various locations; visit brooklynflea.com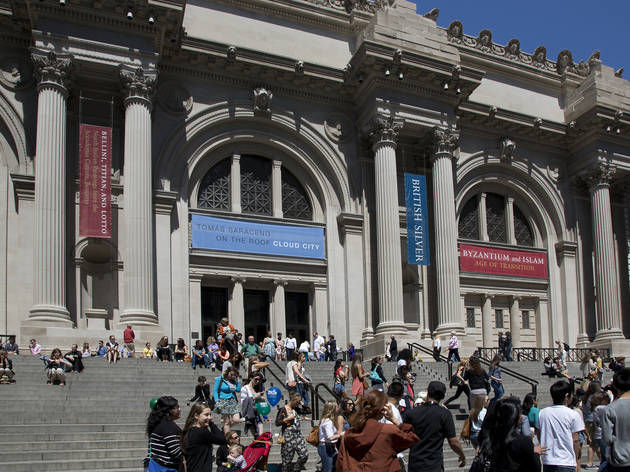 36/38
Photograph: Courtesy the Metropolitan Museum of Art
Best of 2013: Readers' choice awards Best museum to spend a day in: Metropolitan Museum of Art 1000 Fifth Ave at 82nd St (212-535-7710, metmuseum.org)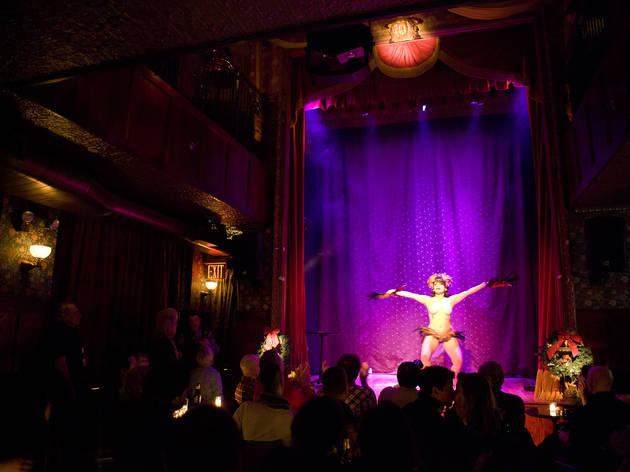 37/38
Photograph: Francine Daveta
Best of 2013: Readers' choice awards Best den of iniquity (ahem, place to see burlesque): The Slipper Room 167 Orchard St at Stanton St (212-253-7246, slipperroom.com)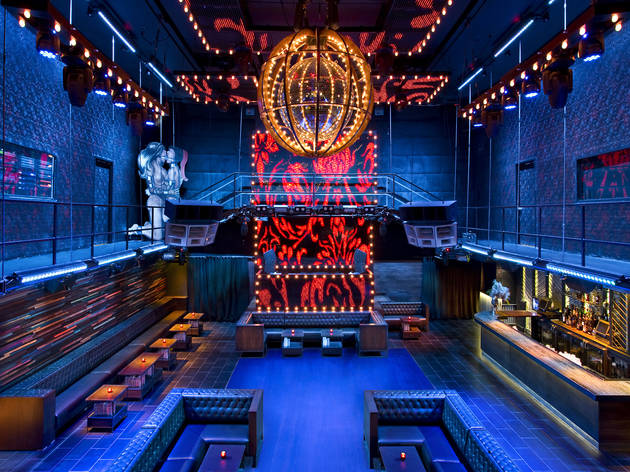 38/38
Photograph: Courtesy Marquee
Best of 2013: Readers' choice awards Best dance-music club: Marquee 289 Tenth Ave between 26th and 27th Sts (646-473-0202, marqueeny.com)
Best of 2013: Best places to go and things to do in New York City
Your essential guide to NYC is here: Time Out's best of 2013 picks include New York's best music venues, shops, museums and more.
Time Out New York's editors and critics surveyed the city's nightlife, culture, things to do and shopping options, and declared the best of 2013 winners across 29 categories—read on to find out which venues and events reigned supreme this year. Readers were also given the chance to weigh in, making their own picks in 10 categories. Plus, we asked New York City icons and tastemakers—including choreographer Mark Morris, They Might Be Giants' John Flansburgh, and comedian Marina Franklin—to share their personal picks for the best things to do in NYC.

RECOMMENDED: Full list of New York's best
Best things to do this year