When our Time Out New York Food & Drink editors unveiled a revamped EAT List ranking the 100 best restaurants in NYC last week, one thing was clear: no more white table-clothed restaurants, especially fine-dining establishments where dining out can feel stuffy and costs a fortune. While we respect the three Michelin-starred restaurants (and will continue writing about them), we wanted to shine the light on menus that were more accessible and diverse—from price point and boroughs to the chefs and types of cuisines.
The result? We quickly discovered that the restaurants we keep coming back to on our EAT List were overwhelmingly Asian. One third of the spots fall into this category, spanning modern Korean and spicy Szechuan to innovative Indian and stellar dim sum. We shouldn't have been surprised given these favorites have been populating our monthly best new restaurants list on a regular basis.
But our EAT List has never seen so many Asian restaurants at the top. They are no longer relegated to only the best restaurants in Flushing, Chinatown or a cheap eat lists. You can find one of the best bowls of pho (Vietnamese beef noodle soup) in the Bronx or if you're craving some heat, our number one restaurant is Ugly Baby, a Thai restaurant located on a quiet stretch of Smith Street in Carroll Gardens, Brooklyn.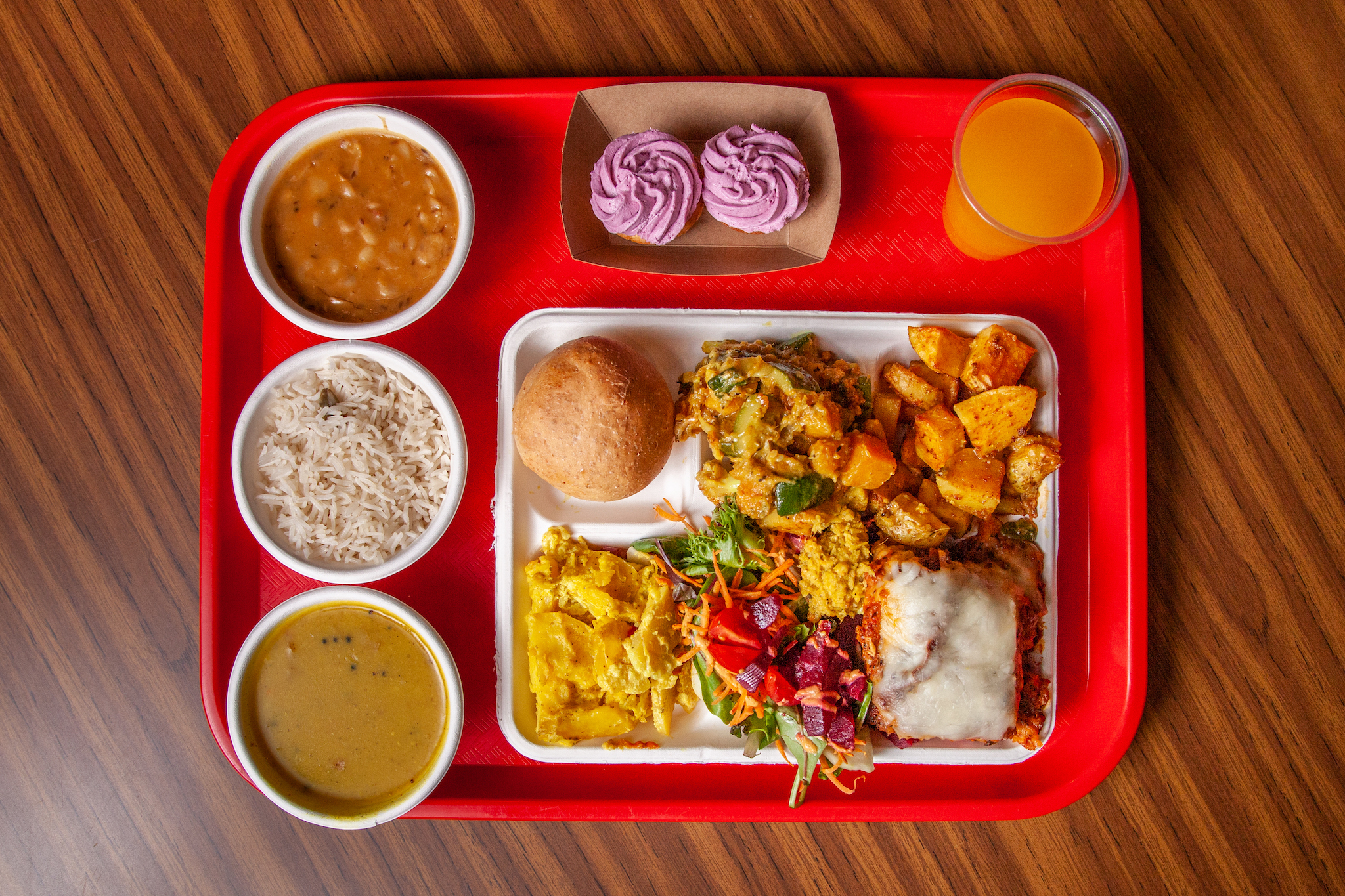 New Yorkers are lucky to have a wide-range of restaurants at their fingertips throughout the five boroughs.
Recently, we reviewed Govinda's Vegetarian Lunch, which is located in a windowless basement of a Hare Krishna temple in Downtown Brooklyn. It's a lunch counter spot open during the week where you can order three dishes ($9) or four ($10) and not leave hungry.
But you can also step into a restaurant like Atoboy in Nomad to find dishes that look like they could be served at some of the most lauded restaurants in town. The small plates of Korean-inspired fare are presented elegantly, but you never feel like you're dining in an uptight atmosphere. The service is casual and friendly and the decor is chic without feeling dated or too trendy.
But the influx of these Asian restaurants is not just a trend, according to Sara Leveen, the co-owner of Hanoi House in the East Village, one of our favorite Vietnamese restaurants.
"Asia holds more than half of the earth's population. There are more cuisines and regional specialties than we could eat in a lifetime," says Leveen, who adds that the demand for Asian food means there's an opportunity for young chefs to showcase lesser known menus from countries like Nepal, Laos and Sri Lanka.
New Yorkers' palates have also evolved. When it comes to Thai food, we no longer want overly-sweet pad Thai or bland, watered down curries. We expect more, and we want to be challenged.
At Somtum Der, which received a Michelin star soon after opening in 2013, the menu features fiery dishes which don't tone down the use of spicy chilis or pungent fish sauce to cater to Westerners.
"Even before we started our Somtum Der venture in New York, I knew diners were ready to explore Thai cuisine in more depth," says Thanaruek Laoraowirodge, CEO of Supanniga Group, which opened restaurants in Thailand and throughout Asia. "My hunch was proven correct when our restaurant was so well-received. We only serve authentic Thai food because that's what New Yorkers look for."
The same could be said about Adda, number 12 on our list.
"Adda for one is gutsy, as we call it 'unapologetic Indian,'" says Steven Hall, a longtime restaurant publicist who represents the Long Island City favorite and some of New York's top Japanese restaurants. "So just like New Yorkers, it speaks its mind and gives an authentic experience. Others such as Ugly Baby, Uncle Boon's, Kopitiam and many more do the same, and they bring Asia, which seemed so far away to most people right to their doors."