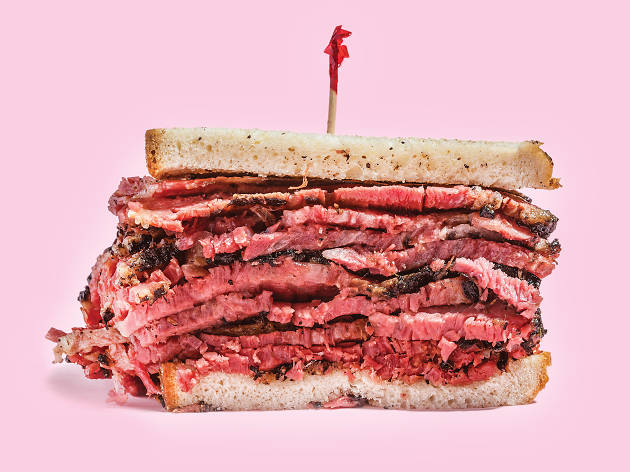 12 ways to eat like a local in New York
There's more to NY eats than just pizza–though you should definitely, definitely eat the pizza.
In New York, everybody's a little Jewish—and a little Italian, and Chinese, and Caribbean, and the list goes on and on and on. That's because NYC isn't just a melting pot. It's the melting pot, a mélange of too many tasty ingredients in too small a cooking vessel. But wherever you're from, once you're here, you're a New Yorker. And if there's one thing a New Yorker knows how to do well, it's eat. From iconic sandwiches to steamy soup dumplings to, duh, pizza, here are 12 essential NYC dishes you need to try if you want to eat like a local.
How to eat like a local in New York