The best new restaurants in NYC in June
From a Scandinavian food hall to a Nashville-style hot-chicken spot, here are NYC's most exciting new eats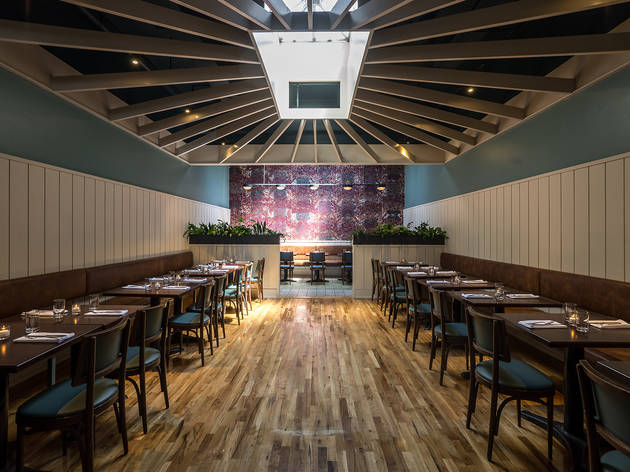 June in New York was pretty mild but the restaurant scene was hot—and we're not just talking about the fiery fried chicken Carla Hall's doling out at her Columbia Street debut. There were big-name seafood restaurants, highly anticipated food courts and a food-focused sibling to oenophile favorite Brooklyn Winery. These are the best new restaurants diners can now visit in New York.
RECOMMENDED: See more of the best new restaurants in NYC
Best new restaurants in NYC
Find 5-star restaurants in NYC
Over the years, Time Out New York has awarded the coveted five stars to just a handful of NYC restaurants, who have all achieved that damn-near-perfect balance of cuisine, decor and innovation. Among this select group are fine-dining titans, long-standing hotel restaurants and international imports running the gamut from Mexican to Korean cuisines. Say hello to the ten 5 star restaurants in NYC, as determined by our critics.