The best NYC Restaurant Week® Winter 2018 restaurants in Brooklyn
From pasta parlors to French eateries, behold the best Brooklyn spots participating in NYC Restaurant Week® Winter 2018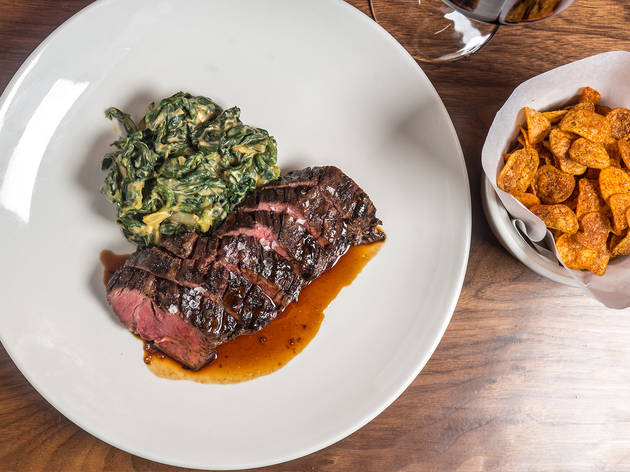 What better way is there to celebrate some of the best restaurants in Brooklyn than by frequenting them during NYC Restaurant Week® Winter 2018? Between January 22nd and February 9th, you can enjoy a three-course lunch ($29) and dinner ($42) at great restaurants across the borough, from hotel restaurants in Williamsburg to Carroll Gardens spots serving some of the best brunch in Brooklyn. Here are reservation-worthy Brooklyn restaurants you'll want to check out during NYC Restaurant Week Winter 2018. Menu items are subject to change. And keep in mind: the deals don't apply to Saturdays.
RECOMMENDED: Full guide to NYC Restaurant Week®
NYC Restaurant Week® in Brooklyn
1
This bright, charming Carroll Gardens estaurant is participating in both weekday lunch and dinner for NYC Restaurant Week®.
Book now
Read more
2
Buttermilk Channel, that Beyoncé-baiting farm-to-table restaurant, is unabashedly taken with New York, but looks beyond the Empire State to locales slightly more exotic: Francophilic enclaves like New Orleans and Montreal.
Book now
Read more
4
This Park Slope New American eatery serves up meatcentric dishes like homemade venison knockwurst.
Book now
Read more
5
At the subterranean foot of the William Vale Hotel rests Leuca, the third dining concept from chef-restaurateur Andrew Carmellini (Locanda Verde, the Dutch) and his NoHo Hospitality team at the hotel. (The group also oversees rooftop bar Westlight and burger-slinging Airstream Mister Dips.)
Book now
Read more
Want to see more of Brooklyn?
Next time you visit Kings County, check out these Brooklyn attractions, including museums, markets, parks and more
Read more