The best pizza in America
Who bakes the best pizza? Given the variety of styles—from wafer-thin pies to deep-dish slices—it's a subject of oven-hot debate. We ranked our 17 favorites.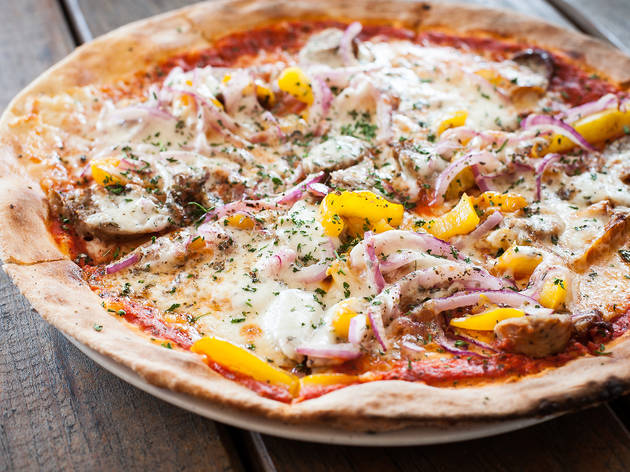 By

Time Out editors and Jenny Miller
|
While imitation is the goal of many Neapolitan purists, who import their 00 flour and San Marzano tomatoes for Italian authenticity, the best pizza in America also spans regional styles like deep-dish Chicago pizza, Detroit's square slices and New Haven's coal-fired pies. We rank the country's finest purveyors, from classic cheap pizza joints to gourmet eateries.
America's best pizza joints