Guide to Broadway Week in NYC
Broadway Week in NYC offers great discount deals on the best Broadway shows and musicals.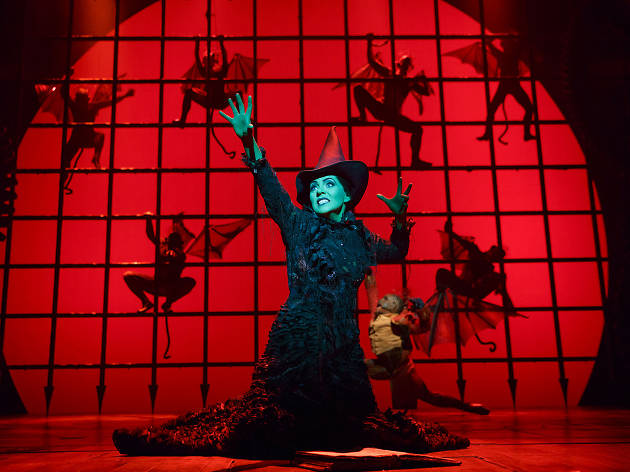 Shopaholics have Black Friday, foodies have Restaurant Week and hardcore theatergoers have Broadway Week, which offers half-price tickets to some of the best Broadway shows, including many Tony Award winners. Organized by the city's marketing, tourism and partnership arm, NYC & Company, the program is designed to stimulate sales during weeks when Broadway attendance traditionally dips, so everybody wins: The productions get full houses, and savvy audiences get cheap Broadway tickets. (Not Hamilton, though—sorry!)
What is Broadway Week?
Broadway Week in NYC is a ticket deal offered by Broadway producers and NYC & Company. For a limited time, it lets you buy two tickets to most Broadway shows for the price of one. This does mean that you'll need to buy at least two tickets.
When is Broadway Week?
Broadway Week occurs twice a year, and lasts more than one actual week. The next one spans from September 3 through September 16, 2019.
How can you get tickets for Broadway Week?
The new batch of Broadway Week tickets goes on sale August 14, 2019. The most popular shows sell out fast, so the earlier you buy your seats, the better chance you have of seeing your first choices. Visit the Broadway Week website to buy tickets and peruse the list of participating shows.
What shows are available during Broadway Week?
Nearly every show on Broadway participates in Broadway Week. The most recent edition, however, did not include Hamilton or the hit plays To Kill a Mockingbird and Harry Potter and the Cursed Child.
What seats are available during Broadway Week?
The tickets sold through Broadway Week tend to be ones that producers are most eager to sell: in balconies, mezzanines and side areas. For an extra $20 per ticket, you can get an upgrade that givs you access to a pool of better seats. (Note that these seats tend to cost more even before you add the $20.)
Is there an Off-Broadway Week?
Indeed there is. Like Broadway Week, Off-Broadway Week comes but twice a year. The next one covers September 23 through October 6, 2019. Tickets go on sale starting September 9, 2019, at the Off-Broadway Week website. And a group called the Off Broadway Alliance has its own program called 20at20, which offers $20 tickets to patrons who show up at the box office of many long-running Off Broadway shows 20 minutes before curtain time. The next edition of the program runs from September 3 through September 22, 2019.
Things to do nearby during Broadway Week
Past coverage of Broadway Week in NYC