The best Restaurant Row NYC eateries
You can't visit Broadway without taking a pit stop at Restaurant Row, the midtown block with brownstone restaurants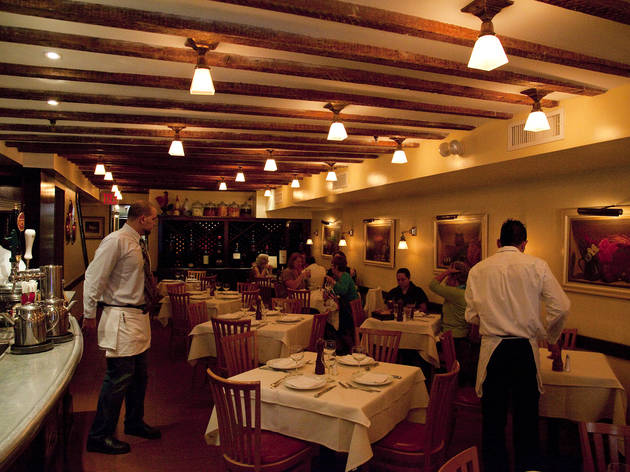 So you're going to a Broadway show, and you want to do better than the TGI Fridays across the street. And you can! At these spots on Restaurant Row, NYC offers up some of its best grub, from Italian to sushi to brasserie fare. After you sit through one of the best Broadway shows, choose from this list of eateries on 46th Street between Eighth and Ninth Avenues in the theater district.
RECOMMENDED: Find more of the best restaurants in NYC
Restaurant Row NYC eateries
Find more restaurants in Midtown
It may not be the first area you think of when you think of fine dining, but these Midtown restaurants hold their own.