Puppy Bowl 2014: See the pups and meet the referee of the adorable event
Let's be honest—cute animals fighting over a ball wins every time. Get the scoop on the Puppy Bowl, the most adorable grudge match you'll see all year.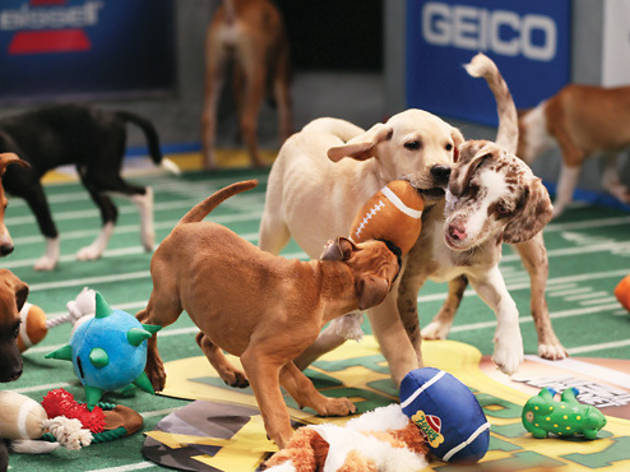 1/3
Photograph: Damian Strohmeyer
The pooch play-by-play
Yeah, yeah, football is exciting and all that, but is it as exciting as watching li'l doggies scampering around? Hell, no. So we give thanks for Animal Planet's Puppy Bowl, airing a few hours before the Super Bowl and featuring approximately 60 pups (as well 30 tiny cats during the Kitty Halftime Show) chasing toy footballs—and each other—on a miniature field. This year, the whole shebang was filmed at a Manhattan studio over three days in October.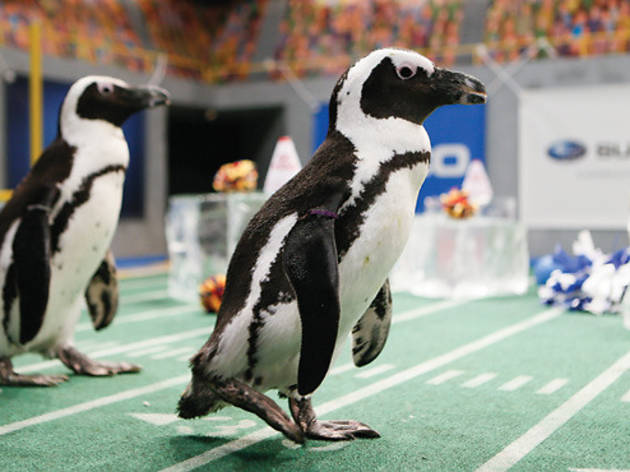 2/3
Photograph: Damian Strohmeyer
The starting lineup
For the event's tenth edition, Animal Planet is going big: In addition to the pups and kitties, this year's bowl will feature penguin cheerleaders (which were especially challenging to film, according to referee Dan Schachner, because "you can't just plop them down on a hot field under the lights"). Spectators can create their own fantasy leagues based on the participating puppies, and a few animal celebs, including Lil Bub and Keyboard Cat, will make appearances. Plus, first-responder dogs from the tristate area will be on the field for the National Anthem.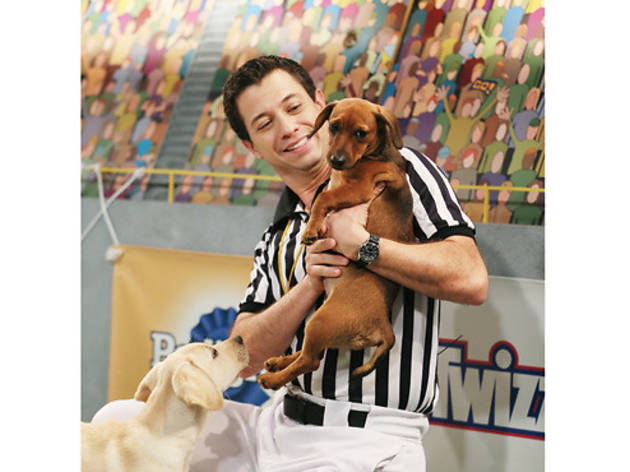 3/3
Photograph: Damian Strohmeyer
Who makes the calls?
"It is a dream gig," says Schachner, who's called the plays and the penalties (such as "ruff-sides") since 2012. So how'd he land it? "I self-produced a montage of me going to dog parks in New York City and officiating the various dogs there, much to the consternation of the people in the dog park," he explains. "It showed the producers that I was fearless."
Super Bowl
Sunday is not, as you might expect, the big game itself; no, it's the Puppy Bowl, Animal Planet's annual celebration of adorable, tiny dogs (and kittens, and, uh, penguins). Now in its tenth year, the shindig is bigger and better than ever; read on to find out what's in store for Puppy Bowl X.
RECOMMENDED: All New York Super Bowl coverage