Things to do in New York this Friday
It's time to punch out, wind down and start your weekend off right with the best things to do in New York this Friday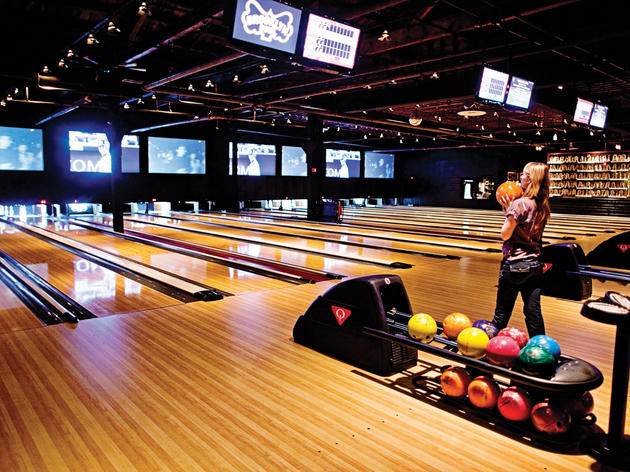 Don't blow your weekend by spending Friday night on the couch—there are too many incredible things to do in New York this Friday. Whether you want to rage at one of the best parties in NYC or if you're interested in checking out free comedy shows, you have unlimited options. That's why we decided to make the planning process easier for you by selecting the very best events that are guaranteed to show you a good time. Forget road trips, the best way to spend your Friday night is right here in NYC.
RECOMMENDED: Full guide to things to do in NYC this weekend
Featured things to do this Friday
Popular things to do this Friday
Free things to do this Friday
Movies to see this Friday
Concerts to see this Friday
Music, Cabaret and standards
Café Carlyle (at the Carlyle Hotel), Lenox Hill
Best known for playing mean-girl cheerleader and teen mom Quinn on TV's Glee, Agron returns to the Carlyle with a set of songs made famous by female singers or female-fronted bands of the 1960s and 1970s.
Music, Jazz
Village Vanguard, West Village
For more than two decades, protean saxist and composer Donny McCaslin has relentlessly expanded his musical purview in a variety of ensemble settings: as a sideman, as the pilot of his own diverse groups and, more recently, as a collaborator on the late Bowie's final album, Blackstar. That investment in genres outside of jazz is visible on the tenorist's recent work, including his latest, 2018's Blow. Here, McCaslin performs with bandmembers pianist Jason Lindner, drummer Mark Guiliana and bassist Tim Lefebvre. Read our interview with Donny McCaslin.
Trailblazing pianist Vijay Iyer, one of his generation's brightest jazz luminaries, explores jazz, pop and electronica vanguards with equal curiosity. You can hear the eclecticism throughout his impressively prolific portfolio the past few years: chamber works, a multimedia collaboration, a curatorial position as Musical Director of the Ojai Music Festival… Here he settles into a roomy residency with the fiery sextet featured on his 2017 album Far From Over (save for new additions bassist Nick Dunston bass and acclaimed drummer Tyshawn Sorey) on Jan 24–26, as well as in a smaller trio format Jan 22 and 23.