Things to do in New York this Friday
It's time to punch out, wind down and start your weekend off right with the best things to do in New York this Friday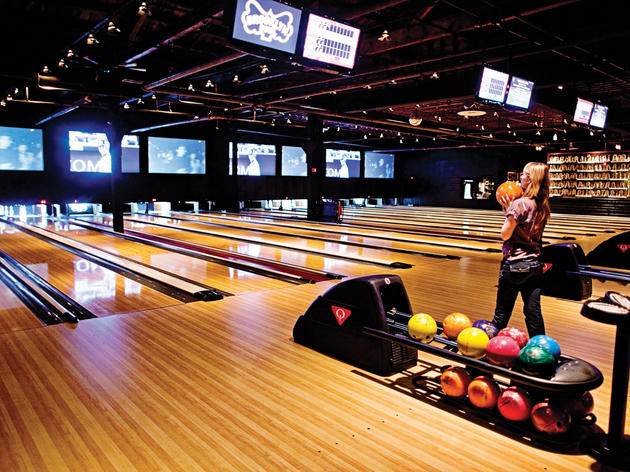 Don't blow your weekend by spending Friday night on the couch—there are too many incredible things to do in New York this Friday. Whether you want to rage at one of the best parties in NYC or if you're interested in checking out free comedy shows, you have unlimited options. That's why we decided to make the planning process easier for you by selecting the very best events that are guaranteed to show you a good time. Forget road trips, the best way to spend your Friday night is right here in NYC.
RECOMMENDED: Full guide to things to do in NYC this weekend
Featured things to do this Friday
Popular things to do this Friday
Free things to do this Friday
Movies to see this Friday
British filmmaker Lynne Ramsay returns with this poetic and violent drama in which Joaquin Phoenix plays a troubled hit man
Read more
It's a gentle, tender story of a young boy in trouble who finds comfort in an unwanted racehorse
Read more
Sensitive and sharp, it's the high-school drama you wish had been around decades ago
Read more
Spreading out a feast of verbal backbiting, writer-director Armando Iannucci trades Veep's Beltway barbs for Soviet power grabs
Read more
A film about extremely wealthy Connecticut teens with bad impulses, this comedy has a steely sheen
Read more
Surprising at every turn, Marvel's new spinoff throws shade at the white-bread business of blockbustering
Read more
Natalie Portman squares off against an alien presence in a rare example of Hollywood sci-fi-horror thoughtfulness
Read more
This bearish sequel will leave you with a heart so warmed, you could trek across the Antarctic in shorts.
Read more
Paul Thomas Anderson's borderline-sick romance waltzes toward a riveting tale of obsession
Read more
Show more
Concerts to see this Friday