Things to do in New York this Friday
It's time to punch out, wind down and start your weekend off right with the best things to do in New York this Friday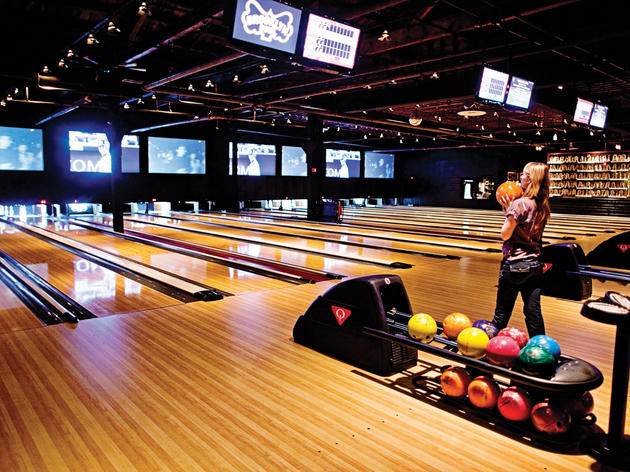 Don't blow your weekend by spending Friday night on the couch—there are too many incredible things to do in New York this Friday. Whether you want to rage at one of the best parties in NYC or if you're interested in checking out free comedy shows, you have unlimited options. That's why we decided to make the planning process easier for you by selecting the very best events that are guaranteed to show you a good time. Forget road trips, the best way to spend your Friday night is right here in NYC.
RECOMMENDED: Full guide to things to do in NYC this weekend
Featured things to do this Friday
Popular things to do this Friday
Free things to do this Friday
Movies to see this Friday
Director Gore Verbinski brews impressive atmosphere for this unsettling, magnificently weird tale of spa-based horror.
Read more
A little plastic bat fights the forces of evil in this hilarious comic-book pastiche.
Read more
Keanu Reeves is back in a sequel that feels more gory, more stylish and more fun than the original.
Read more
This superb, forlorn documentary charts the history of black activism.
Read more
Gorgeously rendered, this foreign-made animated movie begins as a story of desert-island survival and evolves into something deeper, about our communion with the natural world.
Read more
A powerful doc about life on Sicily's Lampedusa, the frontline of the refugee crisis.
Read more
Show more
Concerts to see this Friday
Sponsored listing
SAN CARLO Osteria Piemonte
San Carlo Osteria Piemonte in Soho isn't your typical pasta joint. This restaurant focuses on cuisine from the Piedmont region of northern Italy, which leans more towards rustic home cooking. The menu reveals an emphasis on game you don't often see in Italian restaurants. You can order an appetizer of tonno di coniglio, rabbit marinated in olive oil served with pickled vegetables ($17), or pan-seared guineafowl with leeks, potatoes and kale sauce ($27) for your entree. Other menu options include chestnut gnocchi with porcini mushrooms and parmesan fondue ($22), bone-in veal milanese with arugula and cherry tomatoes ($42) and bollito misto piedmontese, a stew of brisket, ribs, beef tongue and pork sausage with vegetable relish ($29). The dessert menu offers more than just the usual suspects as well. You'll find pears cooked in red wine, honey and star anise ($15) and a mint semifreddo with chocolate sauce ($13) alongside tiramisu and hazelnut mousse (both $12).
Venue says: "Producing exceptional fine wines, artisanal meats and cheeses, and some of Italy's best known specialtiesincluding white truffles."