Things to do in New York this Friday
It's time to punch out, wind down and start your weekend off right with the best things to do in New York this Friday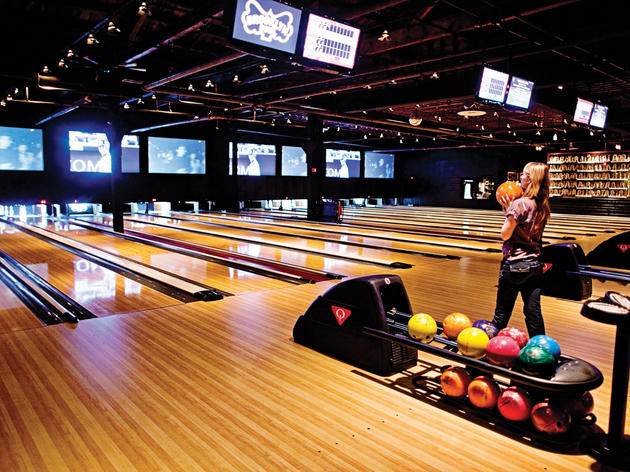 Don't blow your weekend by spending Friday night on the couch—there are too many incredible things to do in New York this Friday. Whether you want to rage at one of the best parties in NYC or if you're interested in checking out free comedy shows, you have unlimited options. That's why we decided to make the planning process easier for you by selecting the very best events that are guaranteed to show you a good time. Forget road trips, the best way to spend your Friday night is right here in NYC.
RECOMMENDED: Full guide to things to do in NYC this weekend
Featured things to do this Friday
Popular things to do this Friday
Free things to do this Friday
Movies to see this Friday
Today's Beauty and the Beast is a lavish pull-out-all-the-stops musical
Read more
You can't re-create your past, but you can relive it in your head over and over again
Read more
Kristen Stewart is excellent in Olivier Assayas's magnificently unconventional Paris-set ghost story.
Read more
Director Gore Verbinski brews impressive atmosphere for this unsettling, magnificently weird tale of spa-based horror.
Read more
A little plastic bat fights the forces of evil in this hilarious comic-book pastiche.
Read more
Civilization is overrun by chomping death, but this unusually thoughtful zombie movie demonstrates plenty of life.
Read more
Show more
Concerts to see this Friday
Sponsored listing
Alachi Masala
Whether you're looking for takeout or a casual dinner on the Upper West Side, Alachi Masala has you covered. Not only is this restaurant BYOB, but it also doesn't charge any corkage fees. Whether you're dining in or taking your dinner to go, you have a long menu of Indian favorites to choose from. Go the traditional route with vegetable samosas (two for $4.95) or vegetable pakora ($6.95) to start. You'll find classics like chicken tikka masala ($15.95) and saag paneer ($13.95) alongside specialty dishes like emlyka murg, boneless chicken cooked in peppercorns, tamarind and garam masala ($14.95). Of course you'll want some naan—what Indian feast would be complete without it? Try it flavored with garlic ($3.95), stuffed with spiced potatoes ($3.95) or studded with cherries, raisins and coconut ($4.95). Hungry for something sweet? Sample some of the traditional Indian desserts on offer, like the cardamom- and rose-scented pudding called kheer ($4.95) or ice cream flavored with saffron ($4.95).
Venue says: "New York's Best B.Y.O.B. Indian Restaurant famous for the Chicken Tikka Masala and other gluten free and vegan options available!"
Upper West Side
Online booking