Veterans Day in NYC guide
Everything you need to know about Veterans Day—NYC's day to honor soldiers during the Veterans Day Parade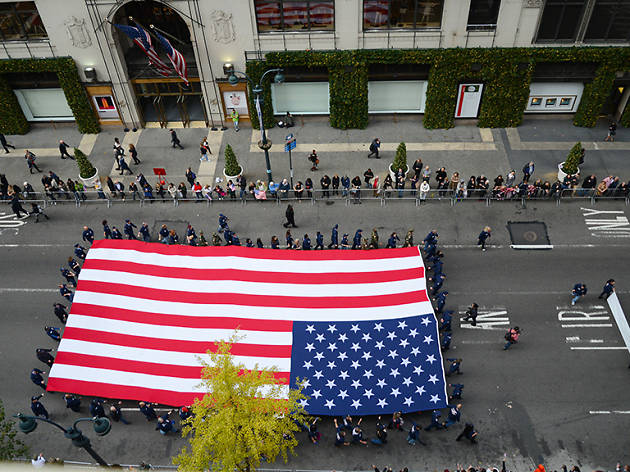 Although we should honor our vets every single day, we set aside one day out of the year to pay special homage to our armed servicemen and women during Veterans Day. NYC allows us to celebrate in a magnitude of ways, which is why we've rounded up the top New York attractions and memorials to visit during the holiday. We've also included events taking place, such as the Veterans Day Parade (NYC's 2017 procession will be spectacular!), which happens to be one of the best NYC events in November. But if you don't feel like venturing out to the best NYC parks and landmarks, commemorate our veterans by watching one of the best war movies of all time.
When is Veterans Day?
This year, Veterans Day will fall on Saturday, November 11, 2017.
When is the Veterans Day Parade in NYC?
The Veterans Day Parade takes place on November 11, 2017. The procession starts at 11:15am and the parade is preceded by a traditional opening ceremony at the Eternal Light monument at Madison Square Park (Fifth Avenue and 24th Street) at 10am. The ceremony ends with a wreath laying at 11am, which is also the 11th hour of the 11th day of the 11th month.
Where is the Veterans Day Parade in NYC?
The parade takes place along Fifth Avenue, starting at 26th Street. Marchers will walk all the way up to 52nd Street to complete the 1.3-mile procession.
See a map of the Veterans Day Parade route
Things to do for Veterans Day
Restaurants near the Veterans Day Parade
Bars near the Veterans Day Parade