The best things to do in Singapore after dark
With this handy list, you'll never run out of things to do in Singapore even after sun sets.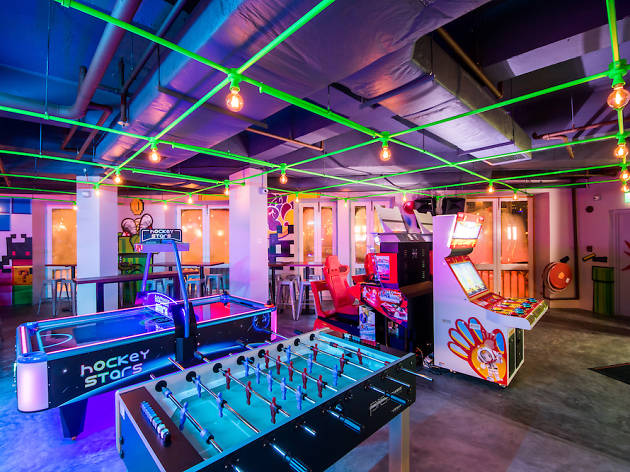 Like New York City, Hong Kong and Tokyo, Singapore's a city that never sleeps. With its bustling nightlife, dazzling city lights as well as malls and eateries open around the clock or till late, there's always something to do, even when night falls. We've rounded up some ideas to make the best of your time under the stars – from glow-in-the-dark bowling and bar hopping to midnight shopping.
RECOMMENDED: 15 reasons why you should stay out late in Singapore and the best late-night massage parlours in Singapore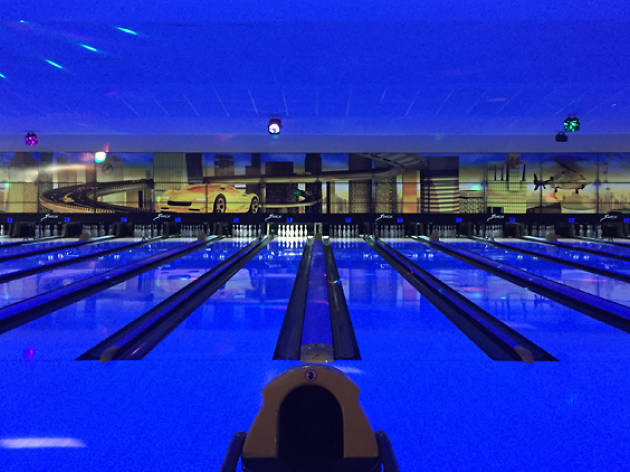 Take your bowling experience to another level at Orchid Bowl. Unlike regular bowling, this bowling alley transforms into a club with neon lights and loud dance music as you knock down luminous pins with glow-in-the-dark bowling balls. Look forward to themed nights like K-pop cosmic night, where you can bowl to heart-thumping hits fresh from Korea.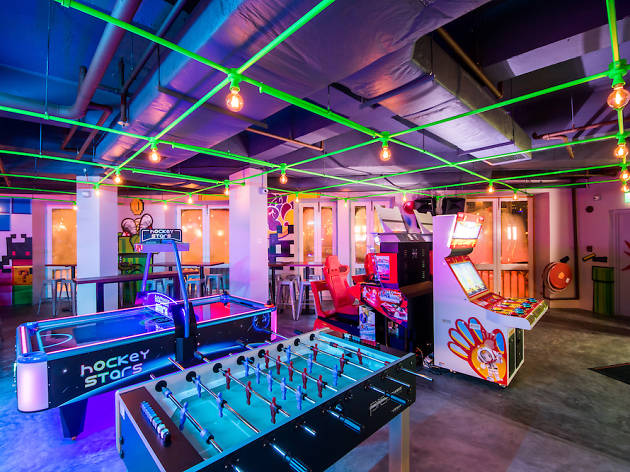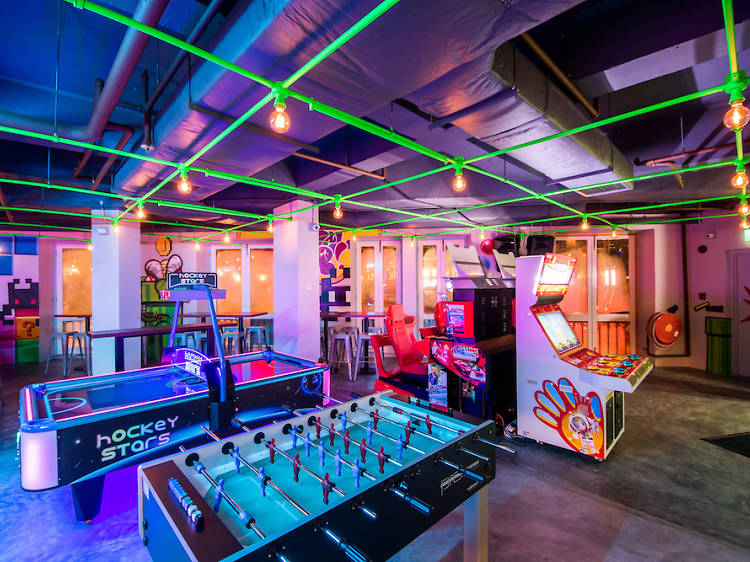 For a tiny country, Singapore's blessed with tons of areas for pub fun. With bars aplenty around town, there's certainly a drinking spot for any mood. Feeling fancy? Head to rooftop bars Cé La Vi or 1-Altitude at Marina Bay Sands and One Raffles Place respectively, or drop by Level Up or Nineteen80 for arcade games and a good ol' pint. If you're up for a challenge, dedicate a whole night to bar hopping to see how many bars you can tick off your list!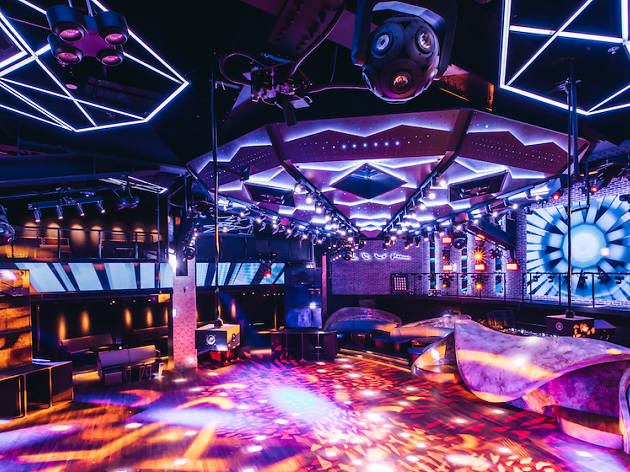 Singapore's home to a great number of nightclubs, from glamorous ones hosting international DJs to hip spots blasting all kinds of EDM, R&B and chart-topping music. Pick a place from the list of usual suspects like Zouk, Attica, Canvas, Altimate, Bang Bang and Get Juiced, and put on your rave face as you bust out moves like nobody's watching till dawn.
Watch a night movie at Golden Village
Most cinemas in Singapore, like those around town and in neighbourhood malls, usually open until late. So, if Netflix-ing at home won't do it for you, just grab your sweater and head out for a midnight movie.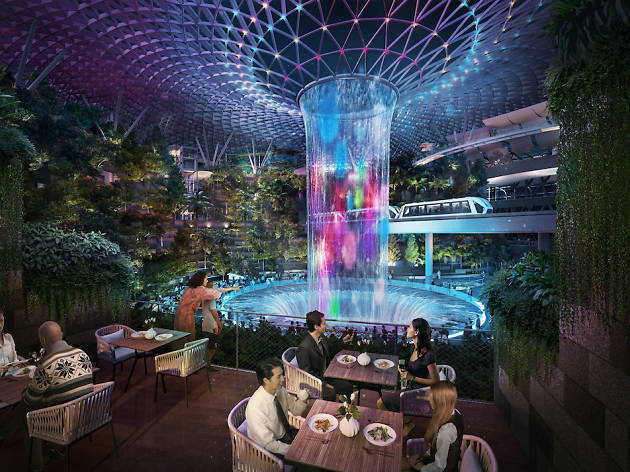 Entertain yourself throughout the night at latest lifestyle concept, Jewel Changi Airport. This majestic dome is home to over 280 dining and retail outlets, with some open around the clock – think dining at ungodly hours at American fast-food chain A&W or food court Five Spice, or killing a couple of hours with a movie at 24-hour Shaw Theatres. You can also catch the hourly light and sound show at the HSBC Rain Vortex, the mall's 40m-tall indoor waterfall, from 7.30pm to midnight.
Go on an unconventional wildlife adventure at the Night Safari. As opposed to the Singapore Zoo where spotting animals is easy, at this nocturnal park, you have to patiently seek out these creatures. This dimly lit zoo is divided into seven geographical zones that you can explore on foot via its four walking trails or by tram. Animals that call this place home include the Asian elephant, spotted hyena, white African lion, sloth bear and clouded leopard.
Shopping, Shopping centres
Can't sleep and feel like splashing some cash? Lucky you, Singapore has many shopping malls and night markets around the city and heartlands that open till late at night, including the well-known 24-hour Mustafa Centre. Located in Little India, drop by this mall at any time of day (or night) and get your retail therapy on. You can find anything and everything here, from clothing, accessories and cosmetics to food, electronics, souvenirs and toiletries, all at great prices.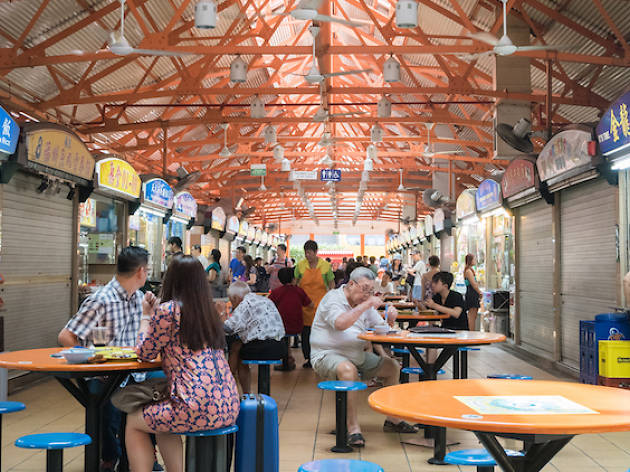 Appease late-night hunger pangs
With heaps of food joints, hawker stalls and restaurants open until the wee hours of the night, late-night cravings and hunger pangs are so easy to satisfy. Drive or cab down to establishments like McDonald's, Maxwell Food Centre, Newton Food Centre, Swee Choon, Chicken Up, Baja Fresh Mexican Grill and Al-Azhar for midnight snacks or a full-on supper spread.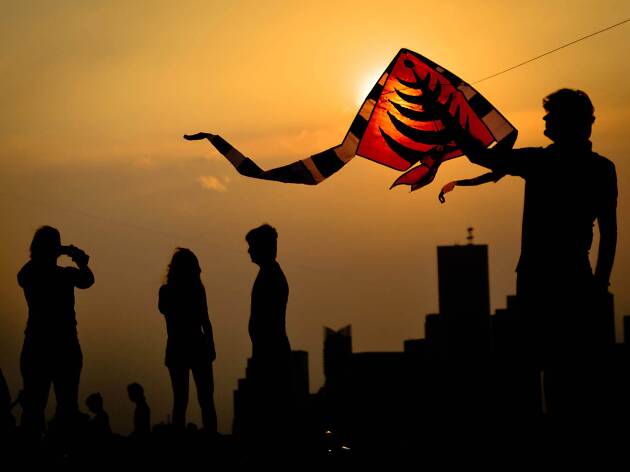 Get yourself a LED kite and make your way to Marina Barrage. The strong night breeze helps you get your kite up in the air almost effortlessly. As you watch your LED kites light up the night sky, lay down a mat, spread out the goodies and have a picnic.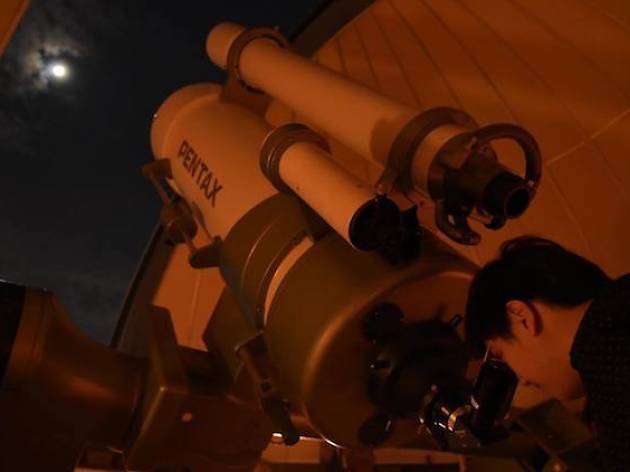 Science Centre Observatory
Our brightly lit city sure makes it hard to spot stars. But if you know where to go, you're sure to see some twinkles in the dark night sky. Catch a glimpse of the stars, moon, and if you're lucky, other planets, at open spaces and parks like Marina Barrage and Lower Seletar Reservoir Park or at dedicated stargazing spots like the observatories at Singapore Science Centre and Woodlands Galaxy Community Club.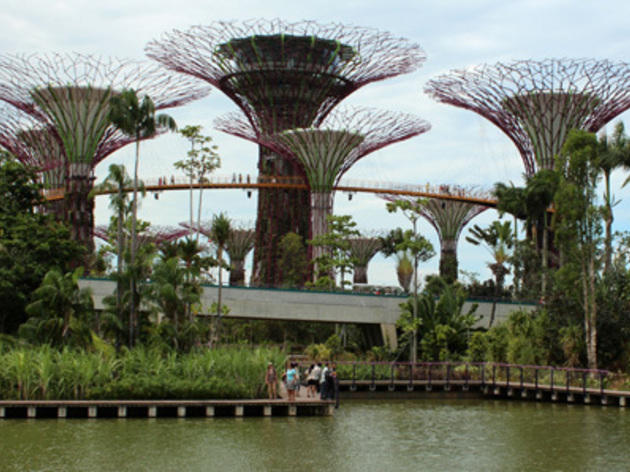 Spanning over 101 hectares, Gardens by the Bay is more than just the Flower Dome and Cloud Forest. This massive nature park features three waterfront gardens – Bay South Garden, Bay East Garden and Bay Central Garden – perfect for strolling and exploring while admiring the Singapore skyline in the distance. If not, show up at the garden's Supertree Grove for lights and music from nightly light show, Garden Rhapsody.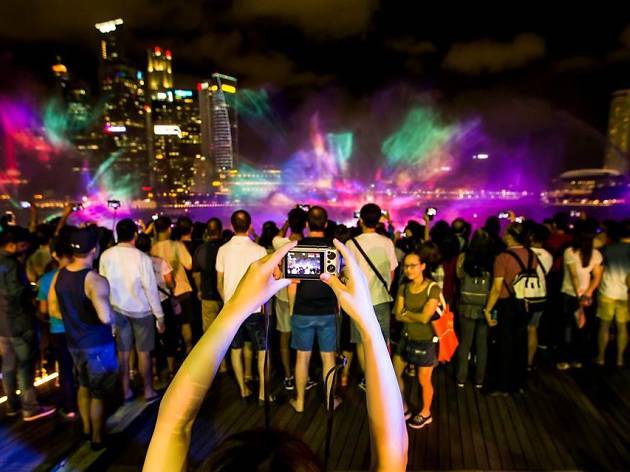 Photo: Marina Bay Sands
Watch the Marina Bay Spectra show
Another light show to add to the book is Spectra. Walk to the Event Plaza if you're around Marina Bay to catch this 15-minute extravaganza. Prepare to be awed by the misty effects of the water jets, colourful visual projections, and dancing lasers, all of which are synchronised to an orchestral soundtrack.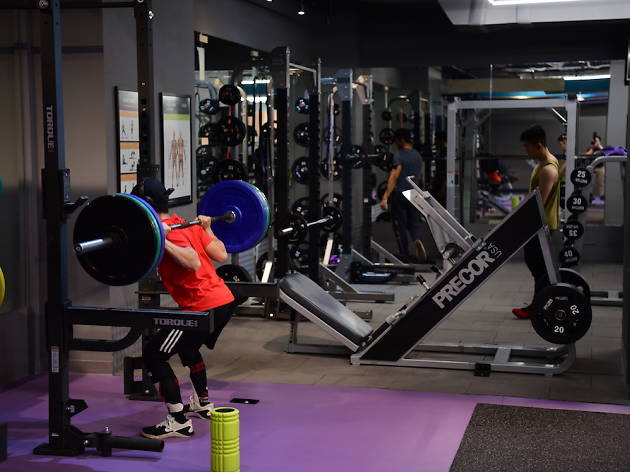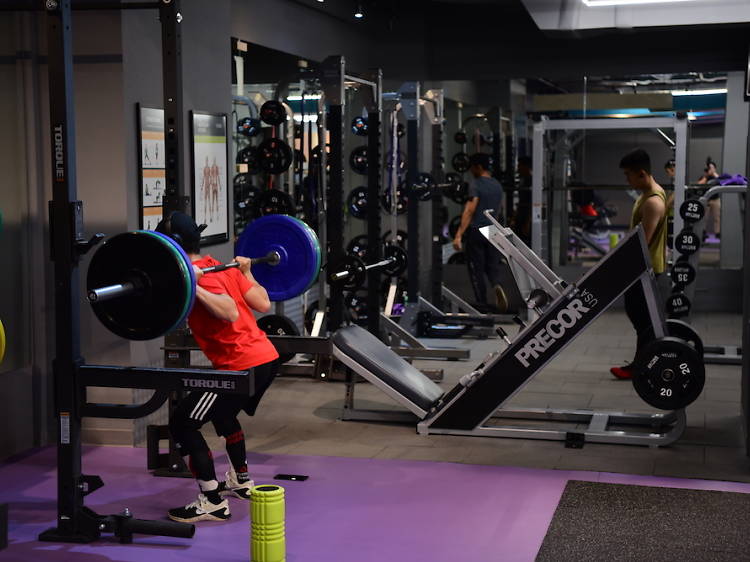 With round-the-clock gyms like Anytime Fitness and Gymm Boxx, there's really no excuse not to work out. If you've been putting off exercise because you don't want to wait in line to use the machines in overcrowded gyms, have a busy schedule or are just lazy, a trip to one of these gyms at any time of day is sure to get you back into your fitness game. You can tire yourself here, too, for nights where you just can't go to sleep.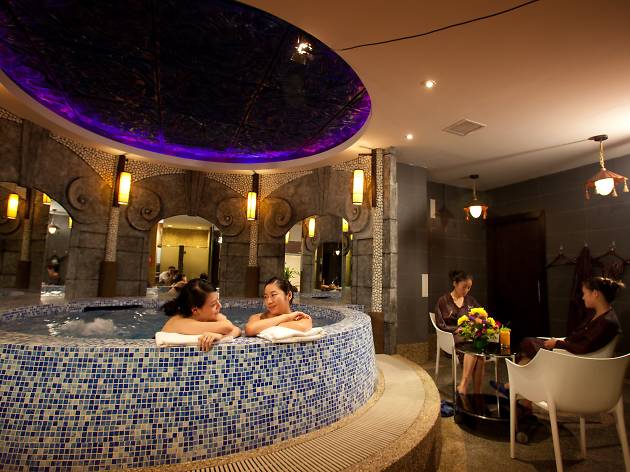 If you're in need of a break from the daily grind, head over to g.Spa for some serious pampering. There are many offerings here: Recharge yourself with foot and body massages as well as soothing facials; restore your body and mind's energy flow with Chinese meridian therapy with cupping; or sit in the sauna and steam rooms and soak in the jacuzzi pool to rip health benefits. Whatever your choice is, relax at your own time as this establishment is open all day and night.
For the night owls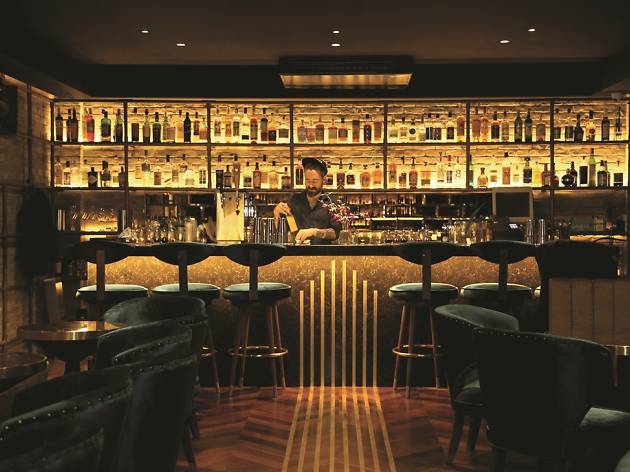 Bars and pubs, Cocktail bars