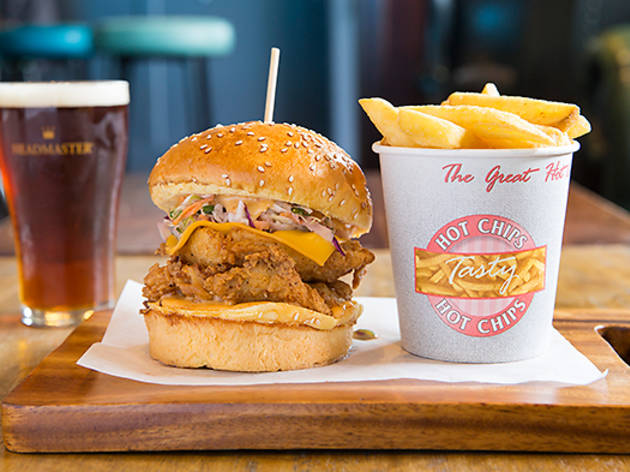 1/9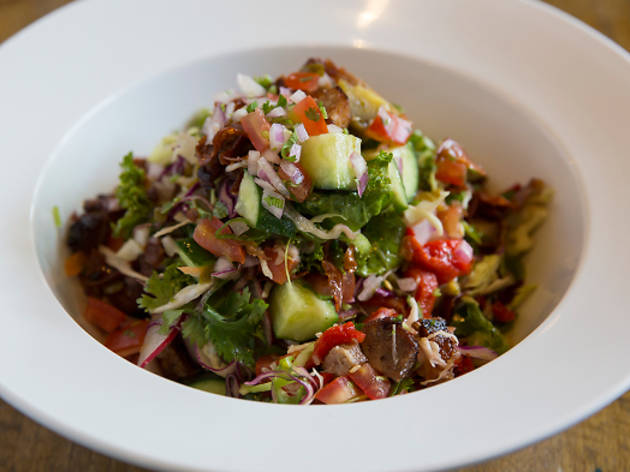 2/9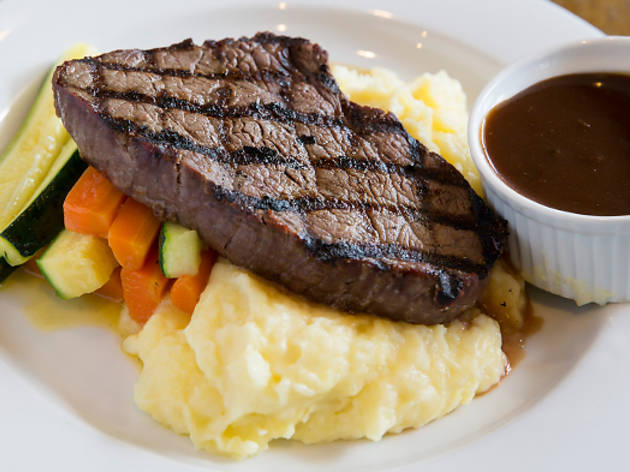 3/9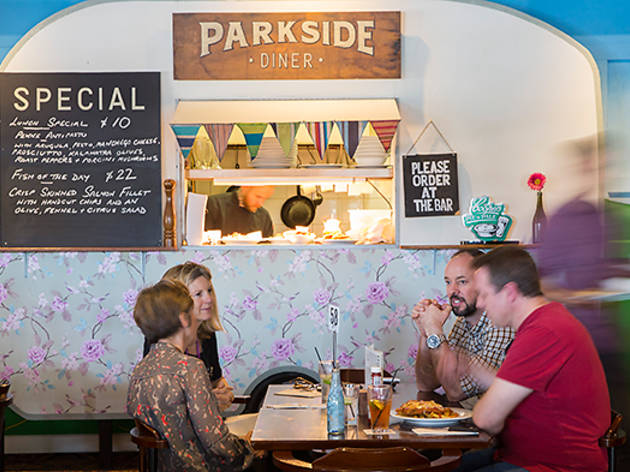 4/9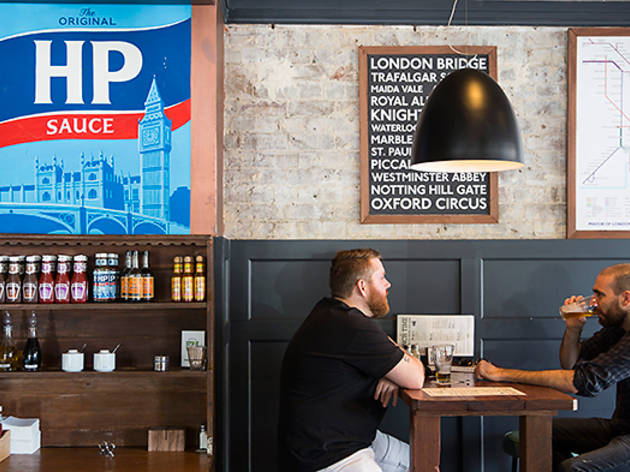 5/9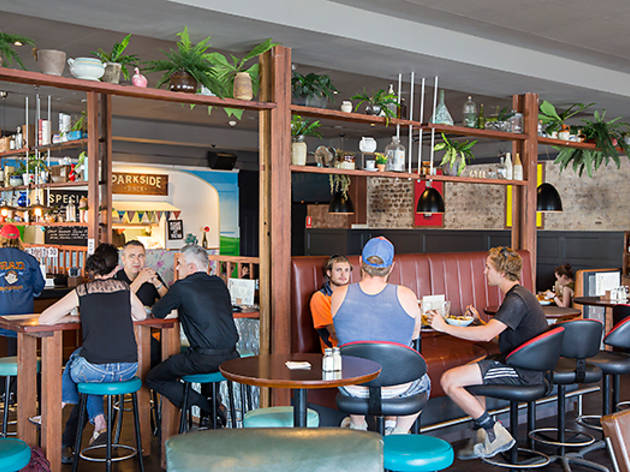 6/9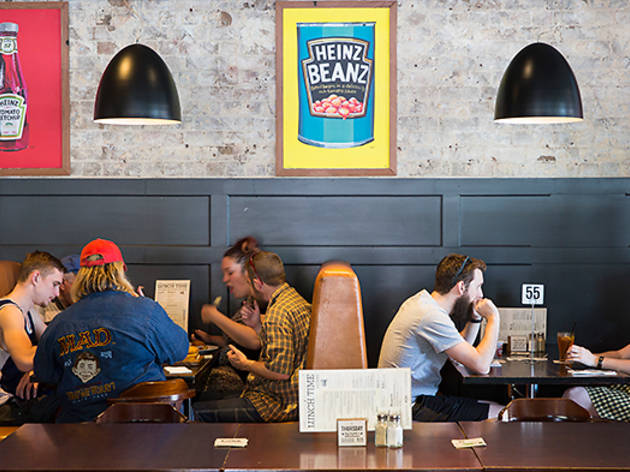 7/9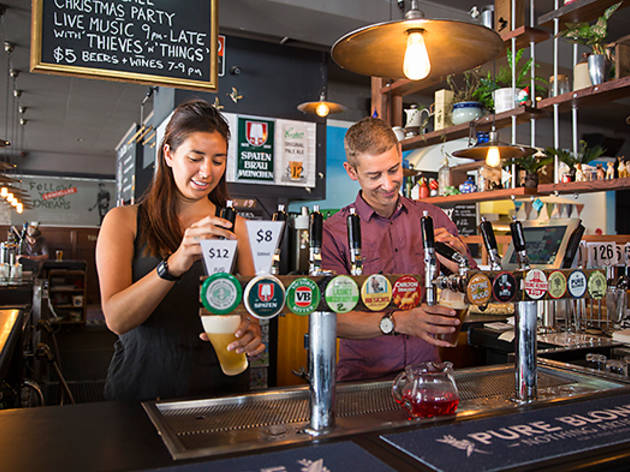 8/9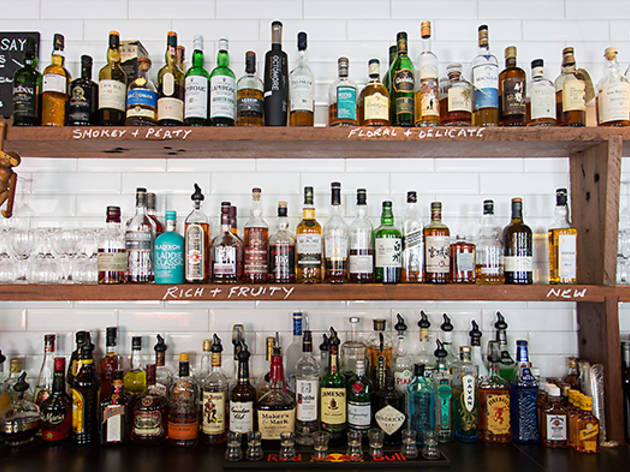 9/9
Time Out says
Your local doesn't do a deep fried PB&J sandwich? Sucks to be you
Old habits die hard, especially when something you've known by one name for many years changes on you (we're looking at you, Grace Brothers.) This is proving the case with the old Bat and Ball Hotel on the corner of Cleveland and South Dowling Streets. The building is the Bat and Ball, same as always, but the pub part – with the beer and whisky and hearty dinners – is now called the Parkside Bar. A little confusing but you'll get used to it.
It's always been a workable option for pre-SCG drinks, but a gentle refurb has made this a pub we want to drink in all the time. They've got Stone and Wood, Rocks and Young Henrys on tap next to the traditional run of large-scale lagers, but before you decide, take a minute to examine the whisky shelf. Thanks to its monthly Dram Club meetings, this unassuming hotel boasts an intriguing single malt collection. There are Tobemorys, Ardbegs, Bruichladdichs, and most of the Glens, plus a host of independent bottlers doing crafty stuff with firewater. They even have a whisky club where $40 gets you a membership card, three free pours and eight-dollar shots of anything on the shelf. Order a dram, sink into one of the high-backed leather armchairs and start thinking about dinner.
Hungry and skint is never a heartening state of affairs but ten bucks gets you a long way thanks to the early week specials her. On Mondays there are all-you-can-eat hot wings for $9.90; Tuesday's burgers cost the same, and you can make it a double for an extra two dollars, which is an excellent idea so long as you can unhinge your jaw like a snake swallowing a crocodile. Wednesday is cheap steak night and they've jazzed up the standard sauce line-up with a porcini mushroom, pepper and port and a caramelised onion gravy, or you can get a meat pie floater for a tenner any time.
If you fear that a double burger will leave you with no appetite for dessert, do not pass go. You don't want to miss the deep-fried PB&J sandwich. They spread peanut butter and raspberry jam onto thick slices of brioche, deep fry it until the shell is crunchy and golden, cap it with a scoop of ice cream and dust the whole thing in malt powder. It's a sweet, crunchy, hot/cold dessert sandwich that would make Elvis proud.
Somewhere out there is a pub whisperer who can be very proud of their work. Instead of breaking down the old Bat and Ball and transforming it into something new, possibly with a Hamptons theme, they've opted to be the best pub they can be with cold beers, comfy chairs, an amazing whisky collection and dinner that barely puts a dent in your fun time budget.
Details
Address:
Bat and Ball Hotel
495 Cleveland St
Surry Hills
Sydney
2010

Contact:
Opening hours:
Mon-Thu 11.30am-11pm; Fri, Sat 11.30am-1.30am; Sun 11.30am-11pm
Users say