Where to celebrate St Patrick's Day in Sydney
Raise a glass to the Patron Saint of Ireland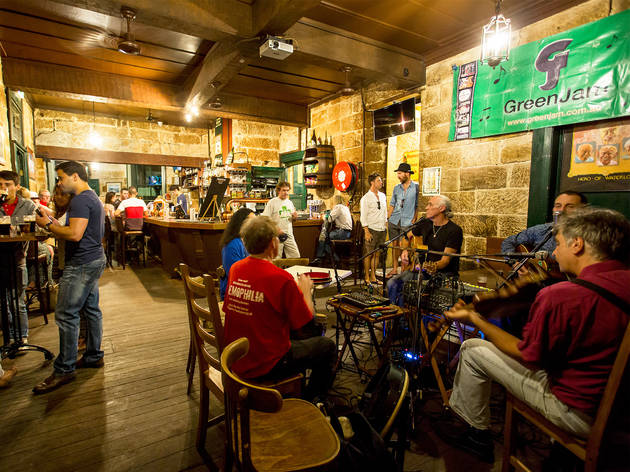 Whether you're an Irish expat or have Irish roots, St Pat's is a chance to celebrate your heritage. Plus it's a chance to seek out a well-poured Guinness. This year the March 17 falls on a Saturday, so you can expect to encounter good craic in Sydney's favourite Irish pubs. Sláinte!
Want to keep the party going? Check out Sydney bars without a lockout.
After something else to do? Here's our guide to the best things to do in Sydney this weekend.
Where to drink on St Patrick's Day
1
Being an Irish whiskey bar, the Wild Rover really gets into the spirit of St Pat's Day. They will swing open the door earlier than usual, opening at noon to serve 'taters with Guinness gravy and steak and Guinness pies. Happy hour kicks off from 3pm with $5 Guinness and Jameson, and $11 Old Fashioneds. A foot-stomping soundtrack will be provided by the Button Collective, Sweet Jelly Rolls and Narrownecks. Also, as this is one of the biggest days on the Rover's calendar, make sure you get in early – there will be queues later on.
2
The Rocks will be rollicking with punters celebrating St Pat's Day and the Glenmore's rooftop will be a prime spot to enjoy the action. They will be playing Irish music and serving up homey bangers and mash with Guinness onion gravy all day.
3
This corner pub will be pumping out pints of Guinness and shots of Jameson all day long to a soundtrack of Irish folk music. There will be Irish skewed specials including a Dublin coddle, which is a traditional Irish dish of sausages, bacon, onions and potatoes. You can also knock back mini 'Guinness' shots (Kahlua poured over and Baileys).
5
Along with hosting a St Pat's Day Eve party on the Friday, March 16, this Pitt Street pub will be throwing down an Irish shindig on the big day. You can jig along with Irish dancers; Uncorked and Paddy's Ryan's Dream will be playing live from 3pm. A special Irish menu will include Irish stew, ham steak, steak and Guinness pies, lamb shanks and veggie curry.
6
Raise your Guiness because this below street level pub will host live music from the Irish Connection and Cork Poppers from 3pm. There will also be Irish dancers and Guinness giveaways throughout the day so test the luck of the Irish and you may get to take home some beer-themed prizes.
7
Everyone knows Leichhardt's reputation as Sydney's little Italy but this pub will be celebrating all things Irish on March 17. They'll be baking Guinness and beef skillet pie with mash and peas and serving up Guinness and Irish coffee. There will also be live Irish music into the night.
8
This Redfern boozer will smash out beef and Guinness pies with creamy mash and peas, along with Baileys Martinis. Add in a soundtrack of live Irish music and a game of chocolate gold coin hunting for little ones and you've got a St Pat's Day the whole family can enjoy.

9
This proudly Irish pub down in the Rocks hosts live music all weekend with party sets on Friday, Saturday and Sunday nights, and more subdued sets on Saturday and Sunday arvos. Plus you can get some Irish stew, or a steak and Guinness pie any night of the week.
10
What can we say, we like a pub that has a ham, cheese and tomato toasty on the menu. You'll find this inner city Irish pub inside the beautiful old Grace complex (the Irish ambassador spent some time living above it) and it's a good shot for watching the Rugby finals and of course, spending St Patrick's Day with Guinness in hand.
Show more
Want more beer?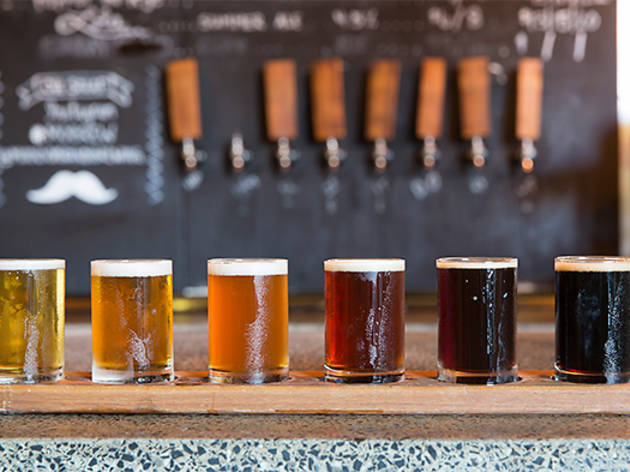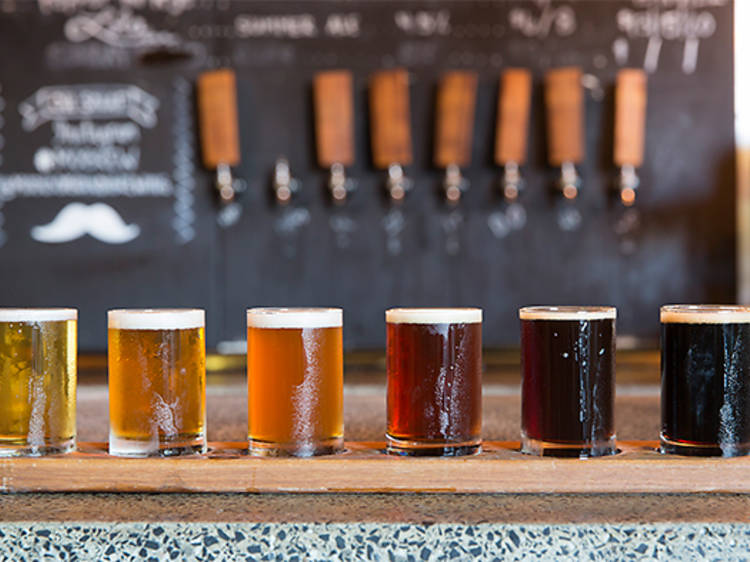 Thanks to the boutique brewing boom, local watering holes are boasting seasonal brews on tap, craft breweries are opening up all over Sydney, and we have two annual festivals dedicated to all things craft beer. Here's where to get in on the sudsy fun.