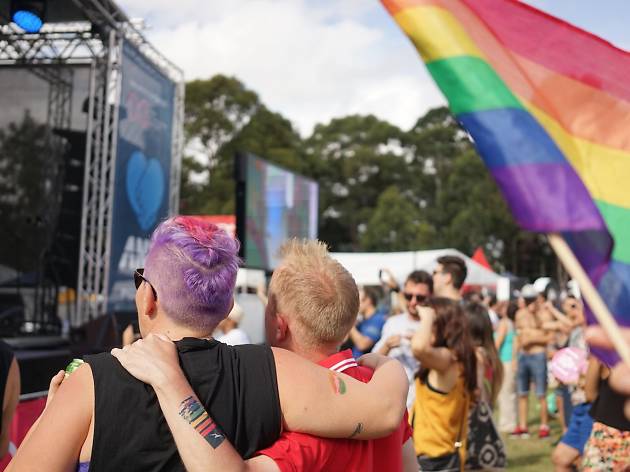 Time Out says
Warm up for the sparkly revelry of Mardi Gras season with the annual festival kick-off in the park
Returning to Victoria Park once again, Fair Day eases you into Mardi Gras season with a mix of party, picnic and amazing live music. This year's line-up includes Aussie indie gal and self-appointed "cock rock" purveyor Bec Sandridge and ARIA chart-topping future soul singer-songwriter Ngaiire, as well as a spotlight on queer hip hop artists.
As always, there are food stalls, eclectic markets and LGBTQIA community information booths. You can peruse eccentric fashions and accessories that will pop at any Mardi party, pick up some leather bondage gear, join a new club, sign a petition or just gather fistfulls of free stickers and merch. The dogs of Fair Day are also a popular factor, with many strutting around in quirky costumes from the much-revered Doggywood pup show.
Over 80,000 people are expected to pack out the park this year. Though technically free, Fair Day raises important funds for the longevity of the Mardi Gras festival so be sure to spare some coin to enter.
Details
Best selling Time Out Offers