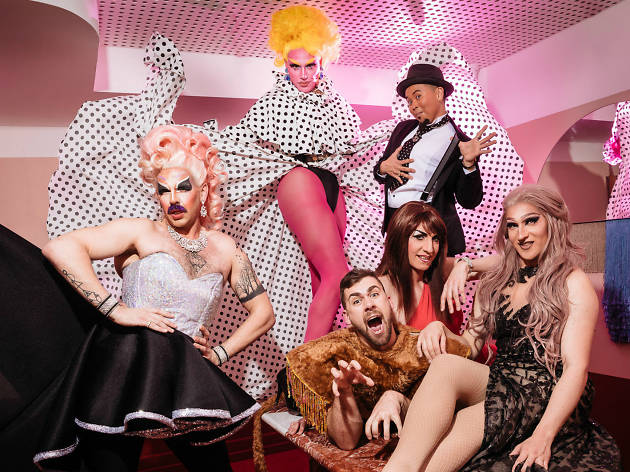 The best places to see drag shows in Sydney
From queens to kings and those who defy every label – here's how to get the most out of Sydney's famous drag scene
When visiting contestants from RuPaul's Drag Race perform in Sydney, they almost always put one question to their audience: do you support your local queens? Each of those bankable stars started out in a local drag scene like the one in Sydney, and without the support of local drag fans, they never would've reached those heights. So now that the city's drag scene is thriving – and becoming more diverse by the minute – here's our guide to the best places to go support local artistes.
Looking for a fabulous night out? Check out the best queer pubs and clubs in Sydney and the city's best retro dancefloors.
Oxford Street
Go for: Sydney's oldest drag show
The three-storey grande dame of Oxford Street gay clubs turned 21 this year and still features live performance every night of the week. Most of the performances happen on the ground floor stage, but it's not unusual to see a queen pop up elsewhere – last time we were there, a Frozen-inspired queen transformed the second floor bar into Arendelle with a roof-raising take on 'Let It Go'. On Sundays, you can see Polly's Follies, Sydney's longest-running drag night (it's been running for 27 years – longer than Cats was on Broadway).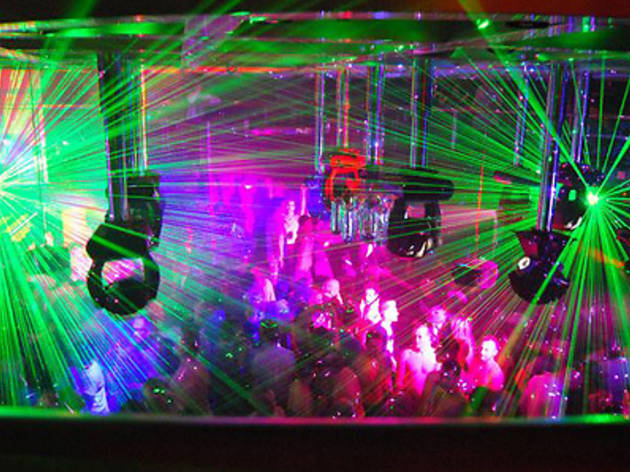 Go for: The slick Thursday night dragstravaganza
Arq features drag on Thursday, Friday, Saturday and Sunday nights, and has some of the slickest production shows around. Our favourite night is Thursday, which is a touch more chilled (slightly fewer shirtless gym junkies) and with the focus at least as much on the killer lip-sync performances as the partying. It's solid diva territory – Whitney, Celine, Beyoncé – and queens with the chops to really deliver. You can also catch Drag for Dollars from 10pm, which features mainly amateur queens giving their all – some are extraordinary, others not quite so much. It's irresistible.
Go for: The Wednesday night drag comp
There are big shows at the Oxford on Saturdays, currently featuring Maxi Shield and Coco Jumbo. The venue has also started Slay 4 Pay this year, its own drag competition each Wednesday from 10pm, hosted by Charisma Belle and Carmen Geddit.
Step back in time
Travel through a snapshot of our city's yesterqueer.