Hot Talent Award: Time Out Food Awards 2016
Spotlighting a future star of the restaurant scene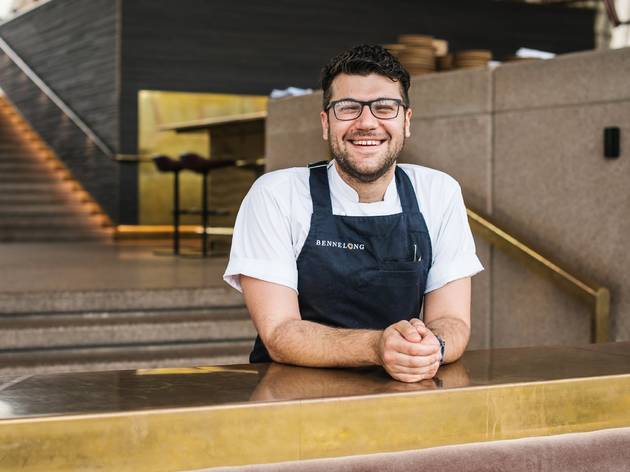 1/2
Photograph: Alana Dimou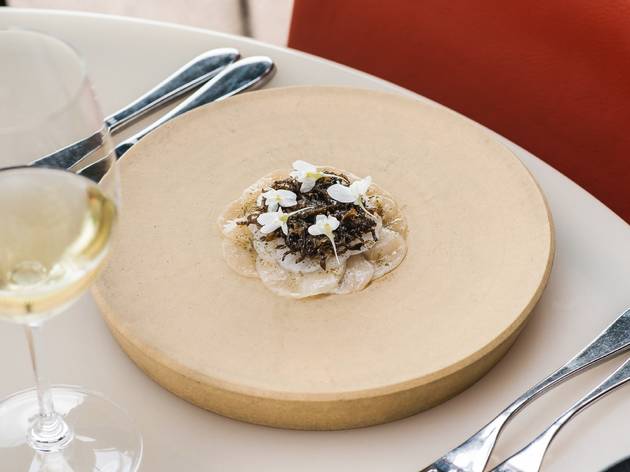 2/2
Photograph: Alana Dimou
Winner: Troy Crisante, Bennelong
Restaurant food isn't just about what's in front of you on the plate. Everything you are eating has been planted, grown and picked even before it gets to the kitchen, let alone the dining room. Troy Crisante looks at the elements of his dishes as produce, not just expressions of flavour and texture.
Right now he's senior sous chef at Bennelong, cooking under chef de cuisine Rob Cockerill and of course, executive chef Mr Pete Gilmore himself. He's just bought a farm with his dad in Robertson in the Southern Highlands where he hopes to grow his own produce from scratch. "I really like making cured meats and salamis, slow maturation stuff; things that take time and you have to love," he tells us. "The plan is that in the next six months we'll have six to ten pigs, a dozen ducks, chickens – things we can grow and kill." One day they'll be feeding the pigs on the chestnuts they're growing on-site, "We've just planted 60 different fruits and chestnut trees," he continues. Australian jamón ibérico? Hells yes!
"Troy is going to end up having his own restaurant," says Rob Kabboord, chef de cuisine at Quay. "I can't predict his future, but he's going to be a very accomplished chef doing cracking, delicious food."
Working under Gilmore – who is known for his passion for produce – has clearly rubbed off on the young chef. "My heart lies firstly in produce," he tells us, "I think you have to use the best stuff possible, but that doesn't necessarily mean the primary stuff." In his dream restaurant, he'd be buying in whole animals and using each cut, piece by piece, "So on one day you might use the legs for the tasting menu, then when the legs run out you can move to the shoulders. I have a big problem with a lot of restaurants only using the 'best' part of the animal. And not just animals, vegetables as well."
Martin Benn of Sepia describes Crisante as "a talented and generous chef, with a true sense of hospitality," and Firedoor's Lennox Hastie tells us of his "immense passion and commitment through the food that he cooks, combined with the maturity to understand and appreciate the nature of ingredients and where they come from."
He might be the most modest fella we've ever met, but we expect big things from this young chef. As Kabboord says, "You'll never hear Troy say that he's the best, because it's not what he envisions; it's not what he seeks." As for his food? Kabboord continues, "It's delicious and thoughtful, but without wankery." Sounds like our kind of cook.