The best cooking classes in Sydney
The Time Out Team test some of Sydney's leading cooking schools. Here are the best of the bunch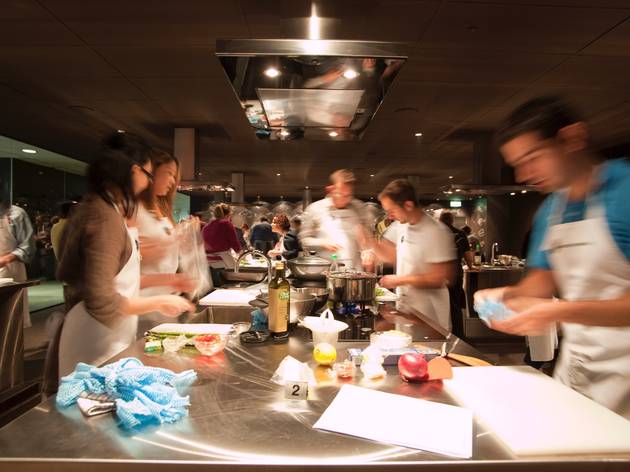 So you want to learn how to make beautiful pasta and craft incredible cheese? How about learning how to fillet a fish? Sydney has some incredible culinary schools where you can take a cooking class to enhance or finesse your kitchen skills. Whether you want to pickle the day away at Cornersmith, get elbow-deep in flour at Salt Meats Cheese or bake up a storm at Brasserie Bread, there's sure to be a class that'll teach you something.
The best cooking classes in Sydney
Want more? Check out the best things to do in Sydney indoors
Make like it's your tenth birthday party all over again and head to one of these indoor activities to shoot lasers, bounce to your heart's content, down some pins and more. You'll soon forget it's cold and miserable outside.
Read more