Time Out Sydney Food Awards 2016: Recap
Find out who took out all the glory at our biggest-ever Time Out Sydney Food Awards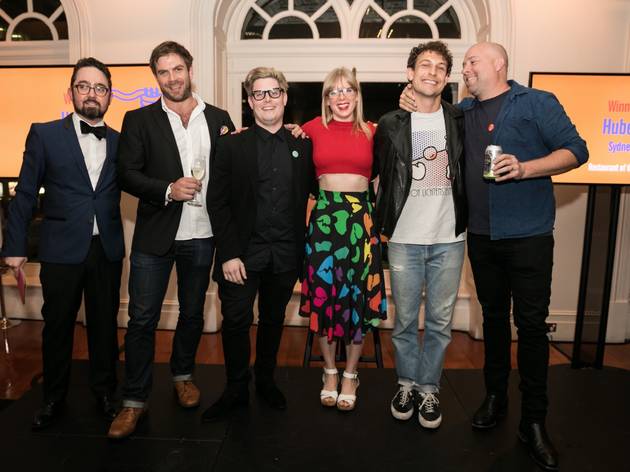 1/33
Photograph: Daniel Boud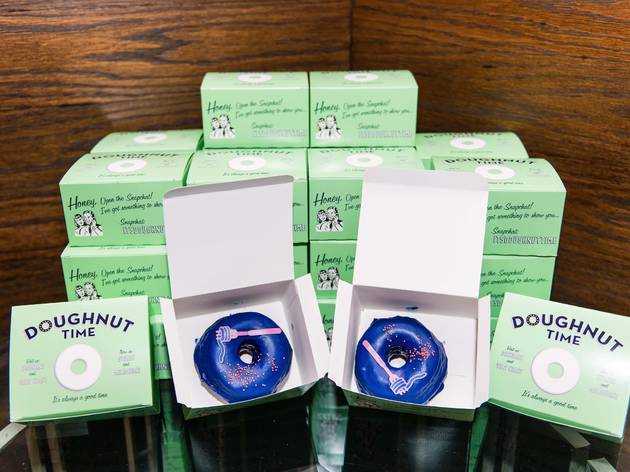 2/33
Photograph: Mitch Lui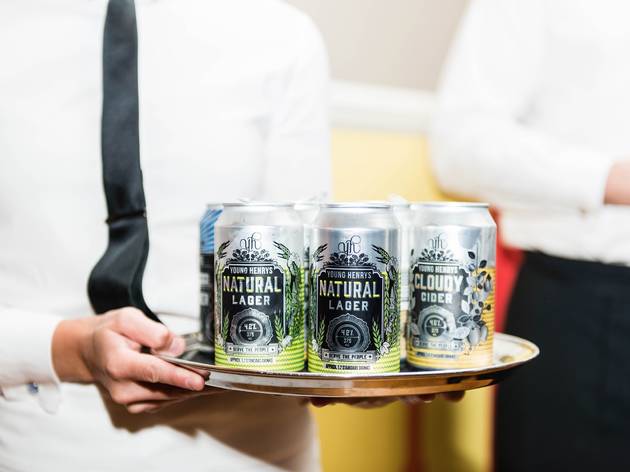 3/33
Photograph: Mitch Lui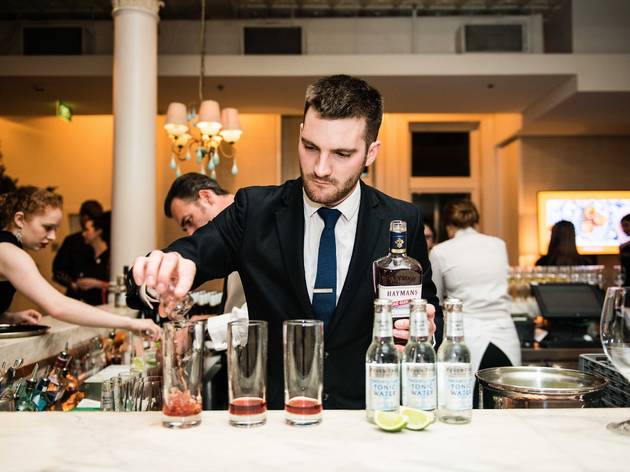 4/33
Photograph: Mitch Lui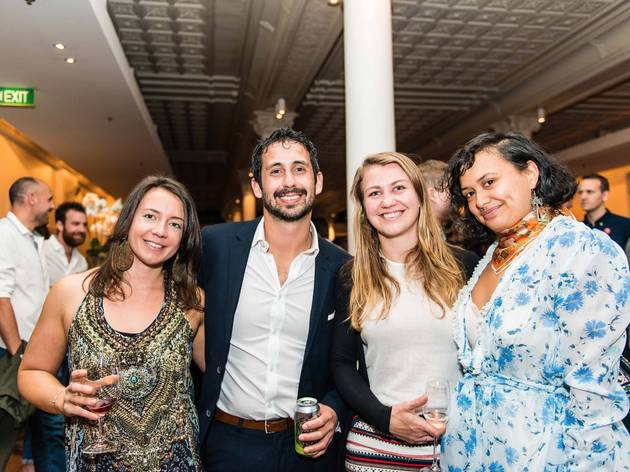 5/33
Photograph: Mitch Lui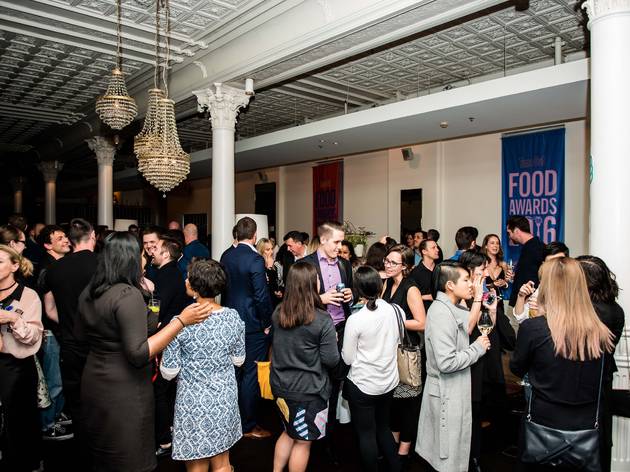 6/33
Photograph: Mitch Lui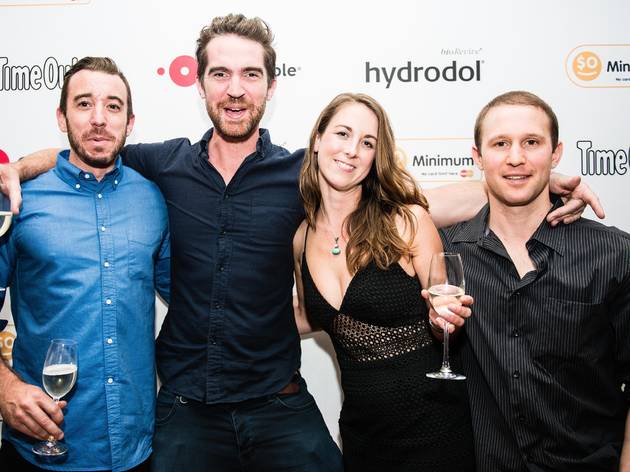 7/33
Photograph: Mitch Lui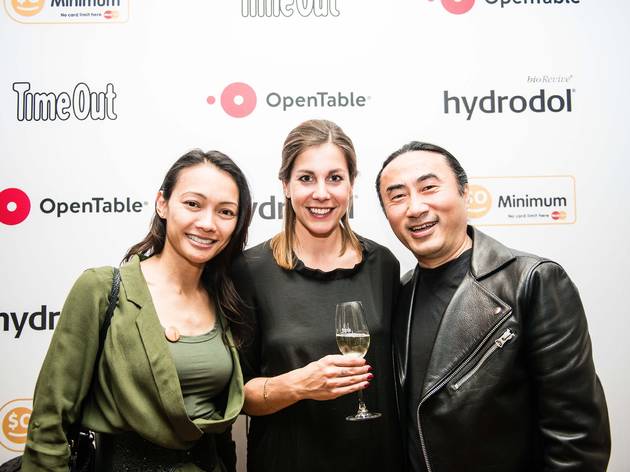 8/33
Photograph: Mitch Lui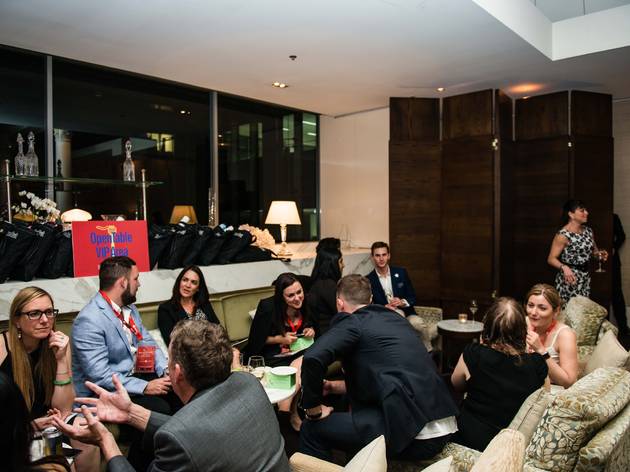 9/33
Photograph: Mitch Lui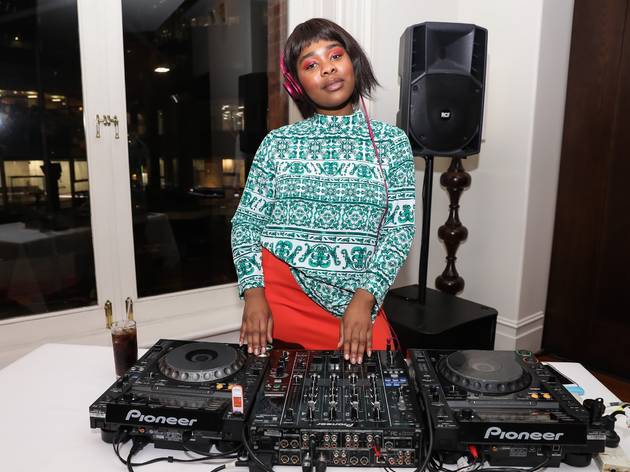 10/33
Photograph: Daniel Boud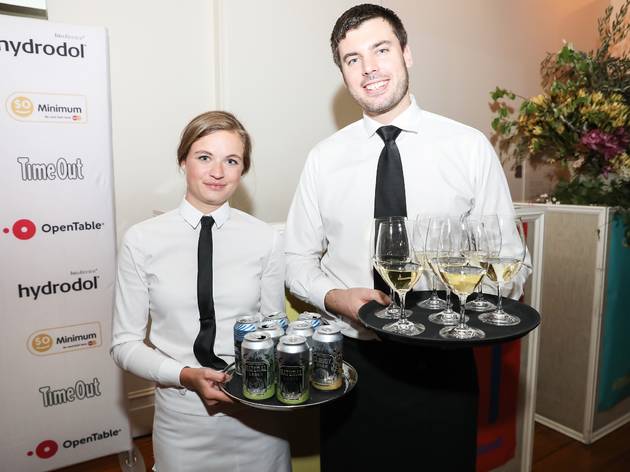 11/33
Photograph: Daniel Boud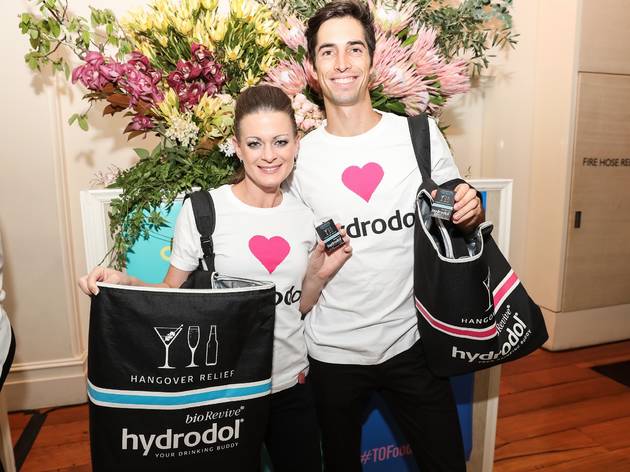 12/33
Photograph: Daniel Boud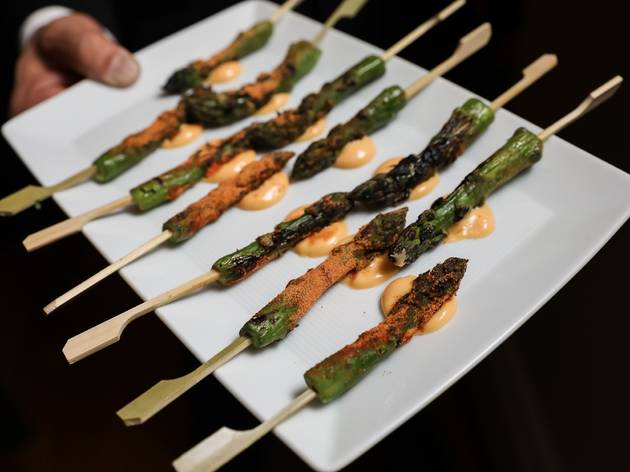 13/33
Photograph: Daniel Boud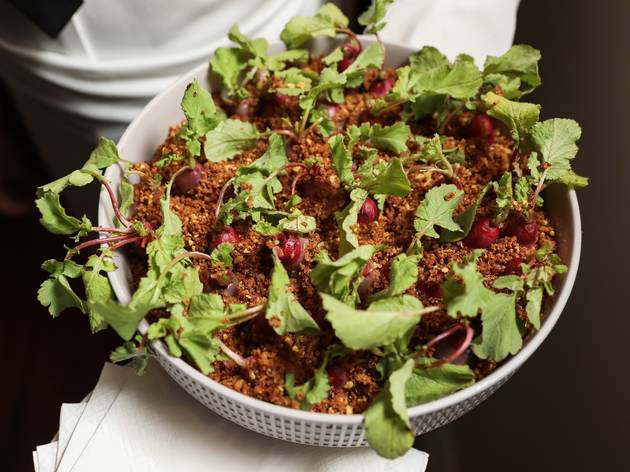 14/33
Photograph: Daniel Boud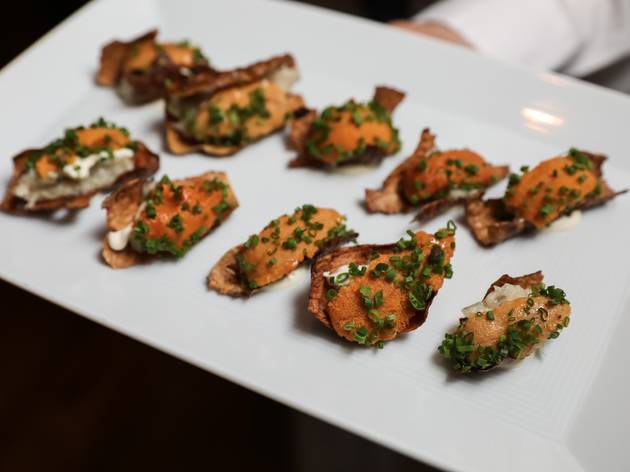 15/33
Photograph: Daniel Boud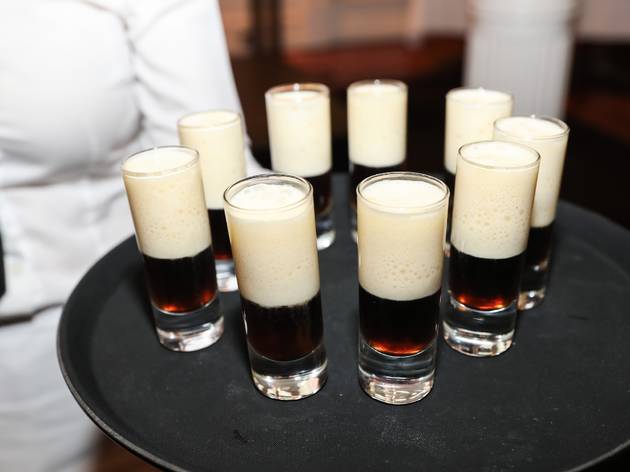 16/33
Photograph: Daniel Boud
17/33
Photograph: Daniel Boud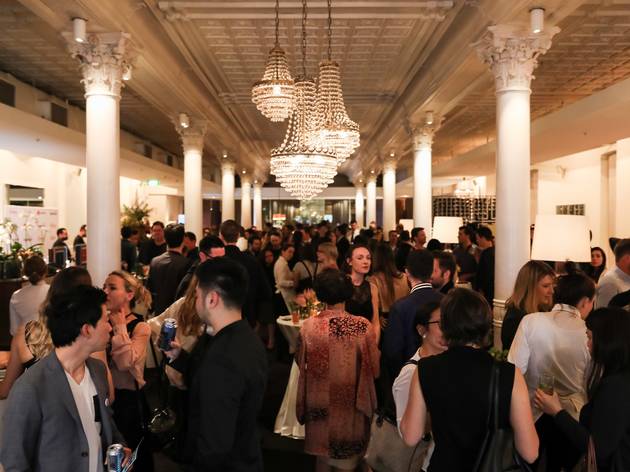 18/33
Photograph: Daniel Boud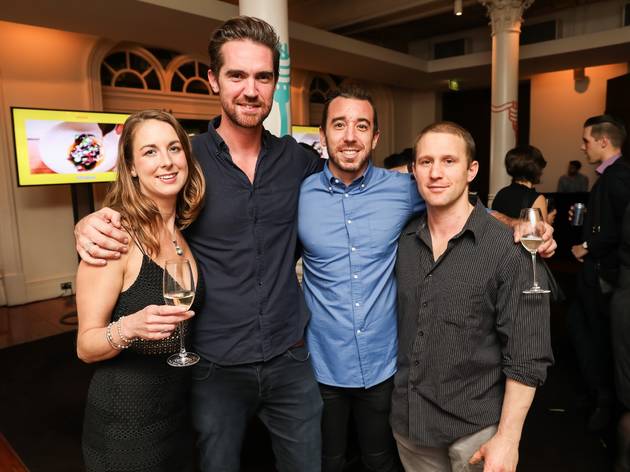 19/33
Photograph: Daniel Boud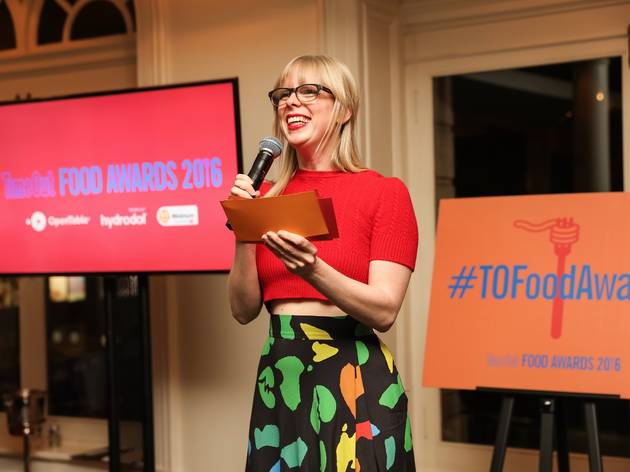 20/33
Photograph: Daniel Boud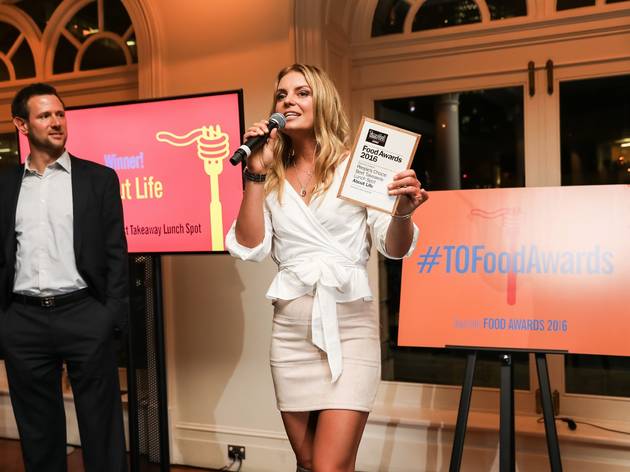 21/33
Photograph: Daniel Boud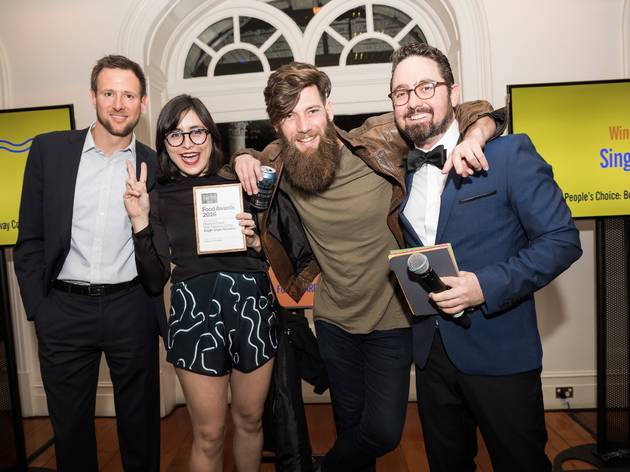 22/33
Photograph: Daniel Boud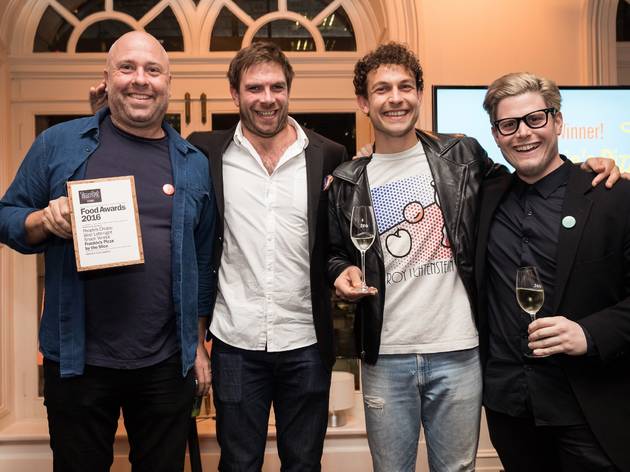 23/33
Photograph: Daniel Boud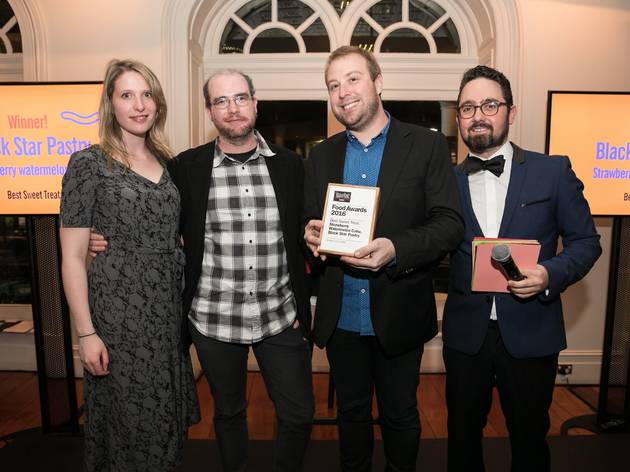 24/33
Photograph: Daniel Boud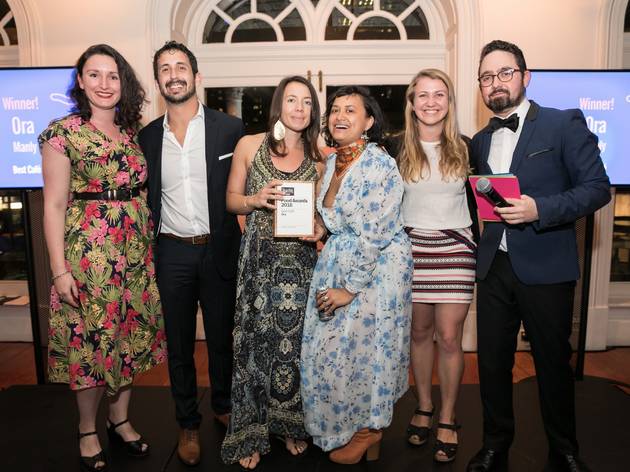 25/33
Photograph: Daniel Boud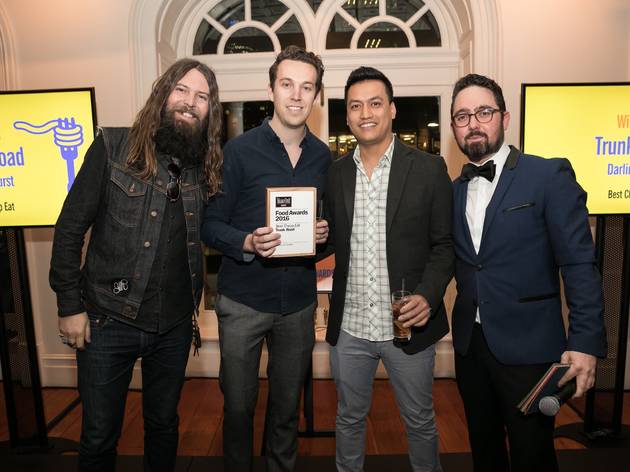 26/33
Photograph: Daniel Boud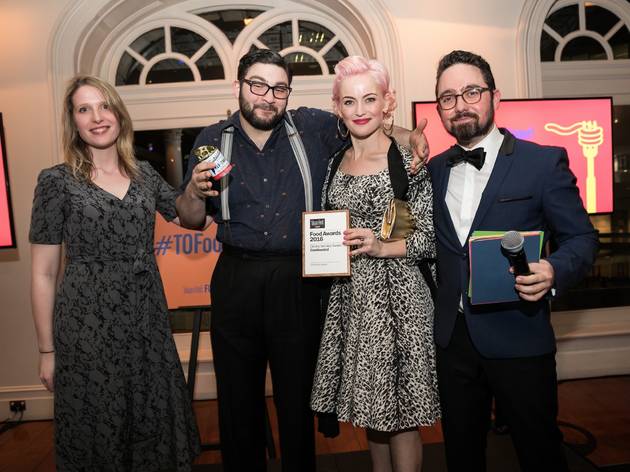 27/33
Photograph: Daniel Boud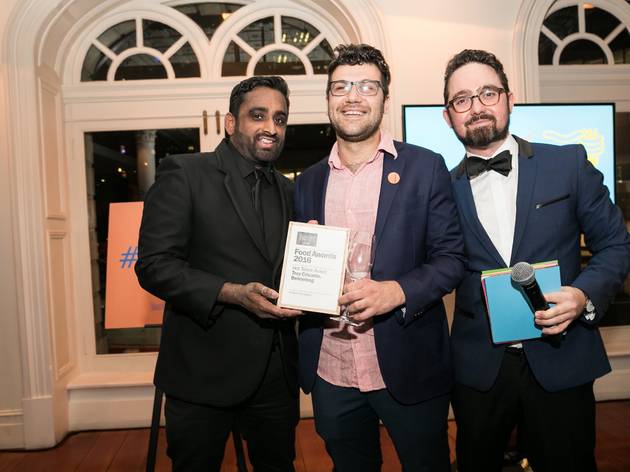 28/33
Photograph: Daniel Boud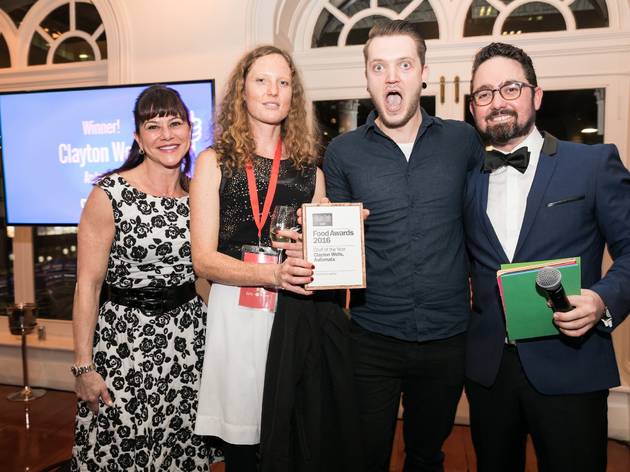 29/33
Photograph: Daniel Boud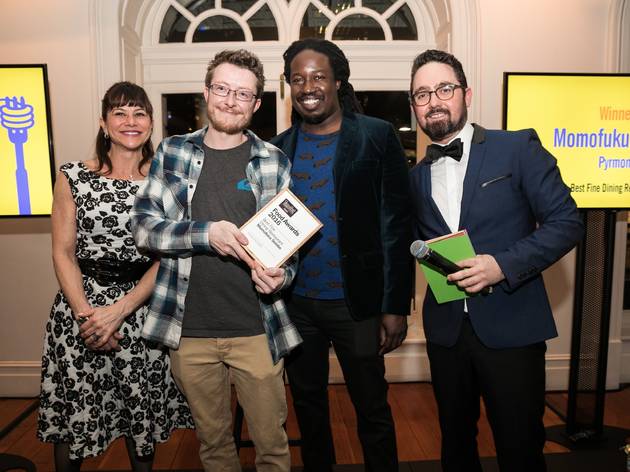 30/33
Photograph: Daniel Boud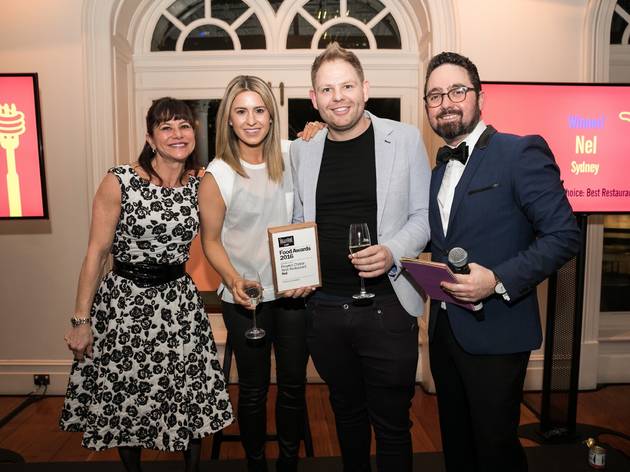 31/33
Photograph: Daniel Boud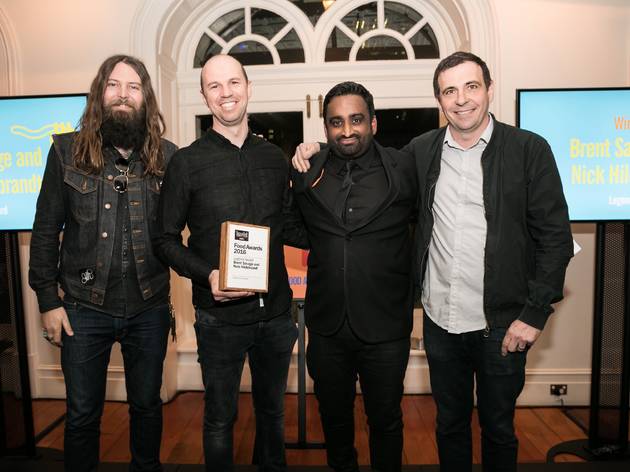 32/33
Photograph: Daniel Boud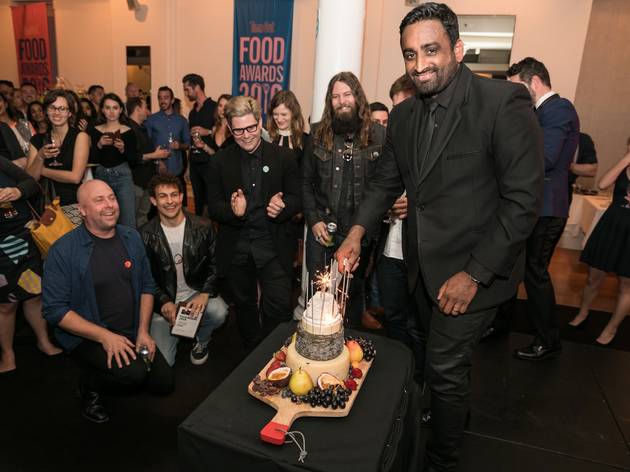 33/33
Photograph: Daniel Boud
The Time Out Sydney Food Awards are one of the biggest nights of the year for the restaurant industry – and a great party to boot. It's the night where the city's finest chefs, most exciting new eateries and cheap eat champions are awarded for their contribution to making Sydney one of the most delicious cities in the world. This year, the awards were the largest yet, with five brand new gongs reflecting the current state of Sydney's eating habits: Best Sweet Treat, the Drinks Service Award, and three new People's Choice categories, comprising Best Takeaway Coffee, Best Takeaway Lunch and Best Late-Night Snack Vendor.
This year, it all went down at the CBD's gorgeous eatery Est. More than 300 guests were treated to gin cocktails on arrival by Fever Tree and beers by Young Henrys, not to mention a whole heap of delicious canapés. Tunes were courtesy of Flex Mami, with the fotobox capturing many happy snaps throughout the night. Cargo Crew helped dress to impress, and Flower Drum made the space bright and beautiful.
Before long, it was the moment everyone had been waiting for. The crowd stood with bated breath as host Sean Baxter (ex-MasterChef) took to the stage to kick things off.
The room burst into cheers as the Restaurant of the Year award went to CBD eatery Hubert.
Hubert beat off stiff competition from nine other top Sydney restaurants to take out the main prize. It was also victorious in the category of Best Casual Dining Restaurant.
"Hubert sums up what eating in Sydney in 2016 is all about," said Time Out's Restaurant and Cafes Editor, Freya Herring. "For us that's somewhere with brilliant, delicious food; gorgeous, thoughtfully curated drinks and the best damn vibes in town."
Chef of the Year went to Clayton Wells of Chippendale's Automata, and the Best Fine Dining Restaurant award went to Barbadian-Australian eatery Momofuku Seiobo.
At the other end of the dining spectrum the award for Best Cheap Eat went to Darlo subcontinental eatery Trunk Road, while the new Best Sweet Treat award went to Black Star Pastry for that still unbeatable strawberry watermelon cake.
This year's Hot Talent gong went to Troy Crisante of Bennelong restaurant.
Best Café went to Manly's Ora for their health-driven, ethical, and always delicious menu, while for the second year running, the People's Choice Award: Best Restaurant (sponsored by OpenTable) went to Surry Hills' Nel restaurant for their affordable fine dining offering.
Time Out readers had the chance to vote in four People's Choice Awards this year. In addition to People's Choice: Best Restaurant were three awards sponsored by Mastercard.
People's Choice: Best Takeaway Lunch Spot was won by healthy eating chain About Life. People's Choice: Best Takeaway Coffee went to Single O and People's Choice: Best Late-night Snack Vendor was Frankie's Pizza by the Slice – because who would turn away a slice of pepperoni at the wee small hours?
A new category, the Drinks Service Award, was added for 2016. The award acknowledges innovative beverage service that complements restaurant food offerings, and was won by Newtown's Continental Deli Bar Bistro for their epic cocktails and considered, natural-leaning wine list.
The Time Out Legend Award was given to chef Brent Savage and sommelier Nick Hildebrandt of Yellow, Bentley and Monopole, for their bravery and integrity in their food and wine offerings. Yellow went veggo this year – and got better as a result – and Hildebrandt was serving natural wine long before it was hip.
All the winners walked away with trophies and the glory that comes with a Time Out Food Award. Guests left with plenty of Hydrodol for the inevitable next-day hangover, and OpenTable VIPs left with fabulous gift bags. The celebrations would not have been possible without the support of Mastercard, OpenTable and Hydrodol; all your booking, payment and hangover needs sorted.
Keen to experience all the winners for yourself? Remember to purchase our Time Out Food Awards October issue, on sale Thursday September 29, and start ticking off our winning restaurants. Enjoy!