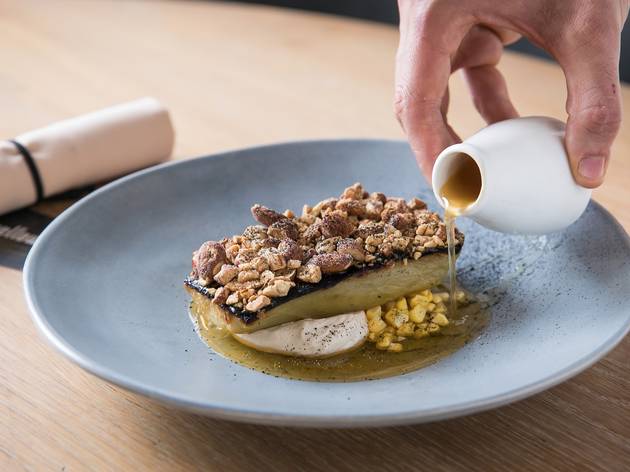 1/13
Photograph: Anna Kucera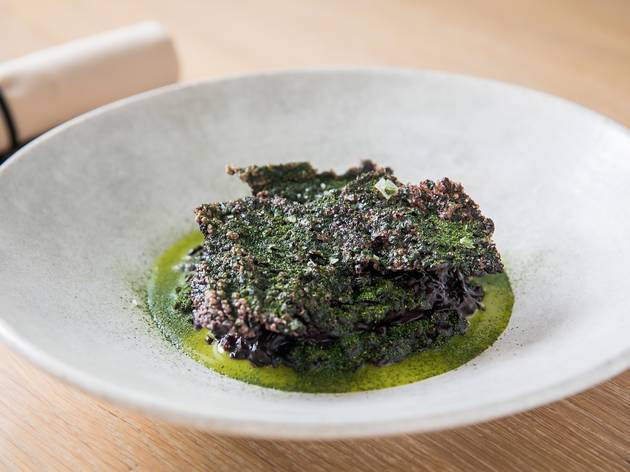 2/13
Photograph: Anna Kucera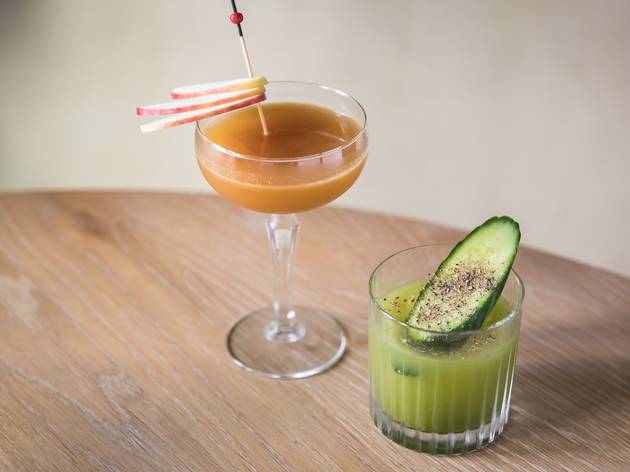 3/13
Photograph: Anna Kucera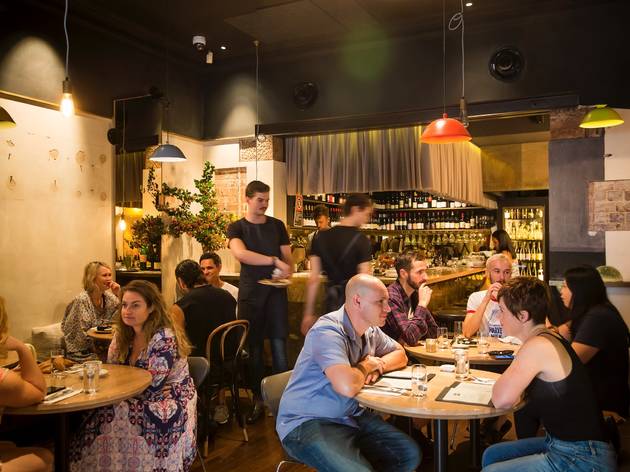 4/13
Photograph: Anna Kucera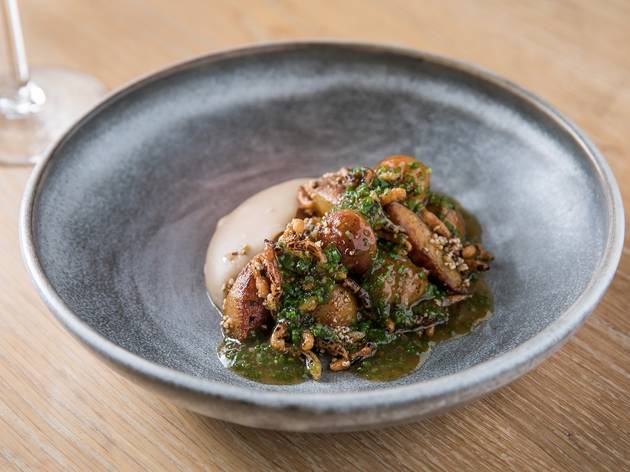 5/13
Photograph: Anna Kucera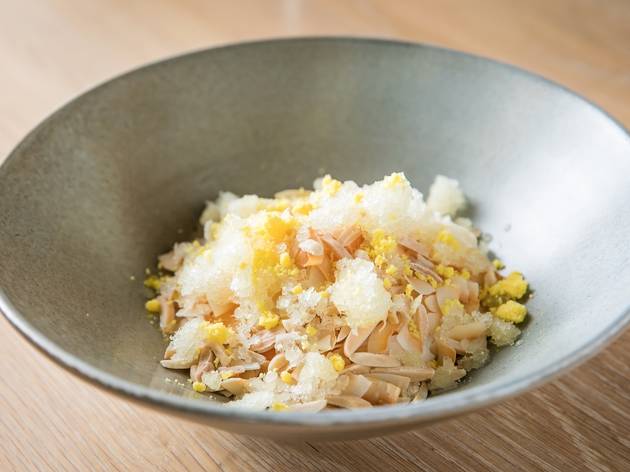 6/13
Photograph: Anna Kucera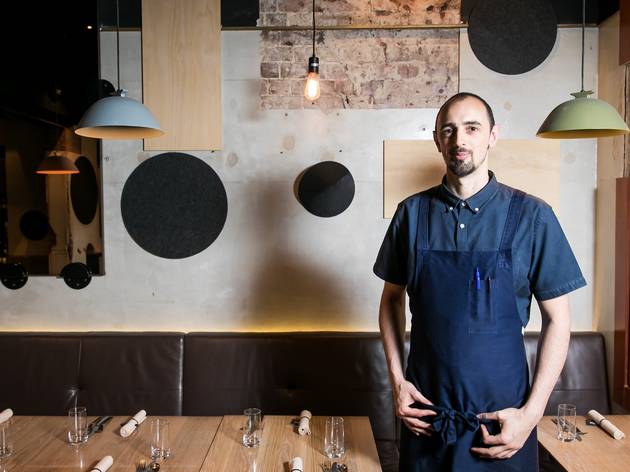 7/13
Photograph: Anna Kucera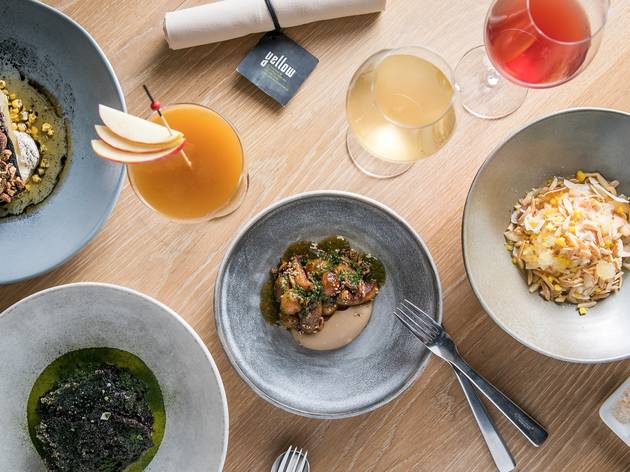 8/13
Photograph: Anna Kucera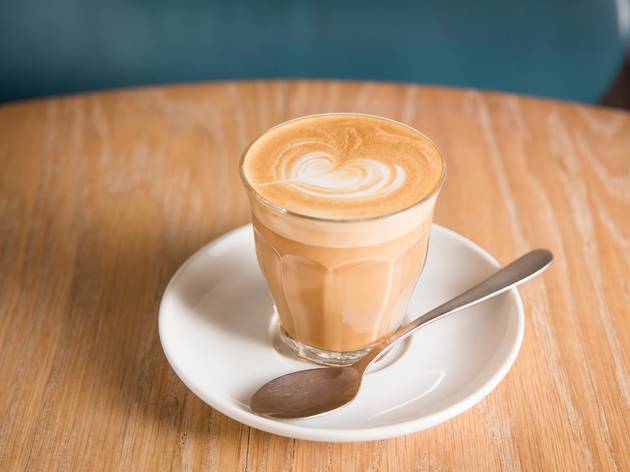 9/13
Photograph: Anna Kucera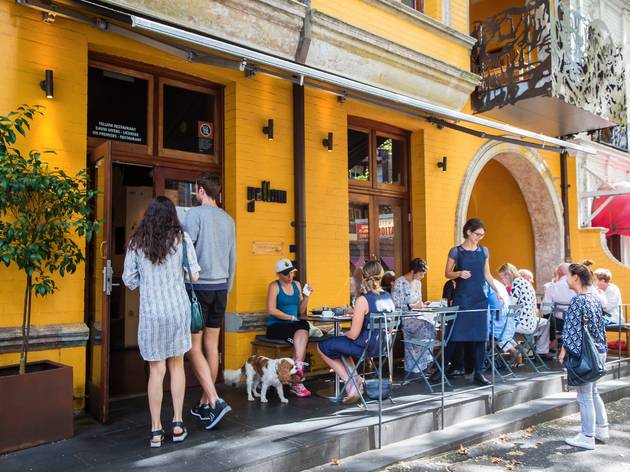 10/13
Photograph: Anna Kucera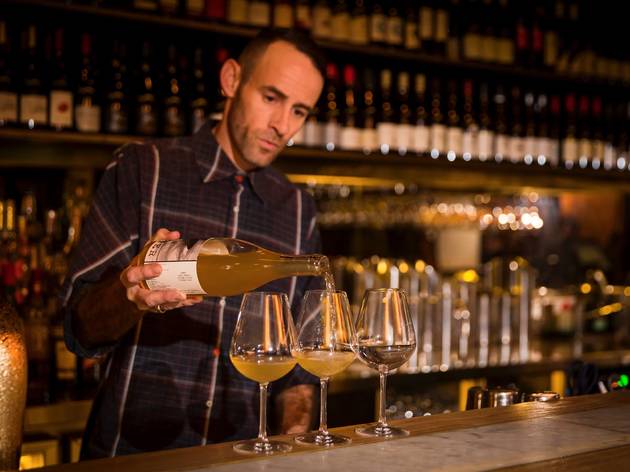 11/13
Photograph: Anna Kucera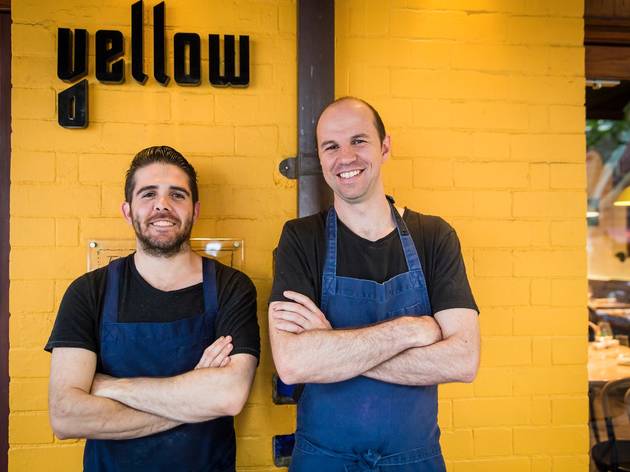 12/13
Photograph: Anna Kucera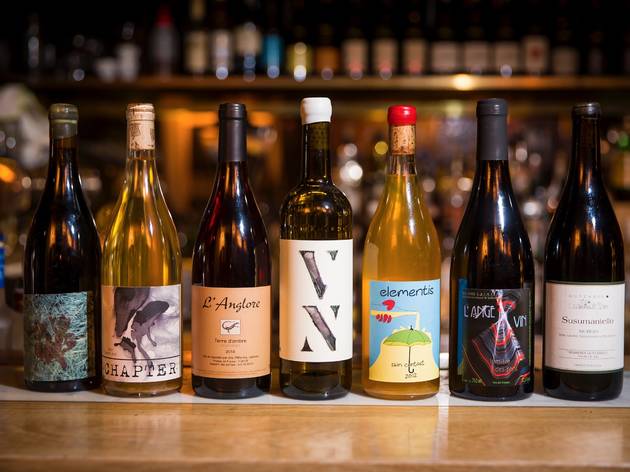 13/13
Photograph: Anna Kucera
Who knew Sydney needed a vegetarian restaurant with fine dining cred so badly? These guys did.
When Yellow ditched meat from its dinner menus last February, the staff noticed a surprising change in its diners. Sure, there were more vegetarian and vegan guests – that was a no-brainer. What they didn't forecast was the mood-lifting cheer that followed the switch: customers didn't just bring their appetite, they stepped up the niceness and gratitude. Not that Yellow's previous clientele was mean-spirited – far from it – but this new fanbase was so buoyed by the arrival of a vegetarian restaurant with fine-dining cred that it inspired Yellow's staff to match this goodwill with return volleys of upbeat excellence.
So in late 2017, what's changed? Well, Yellow has gone full vegetarian – the brunch menu no longer serves ham-hock consommé or house-smoked pastrami – and head chef Adam Wolfers left earlier this year to run pop-up dinners at Casoni and Bar Brosé. In March, Chris Benedet (Rockpool, Cirrus) took over the control decks and, overseen by Yellow co-owner Brent Savage, is doing a fine job protecting the restaurant's permanent record. Yellow is as great as ever.
Its eggplant dish dates back to Wolfers' reign, but has been updated and presents a water-tight case for staying on the menu. The eggplant is roasted whole, trimmed into squares, then individually seared; the goal is to evoke twice-cooked pork belly. The resulting "steak" is ultra-juicy and full of punch, yet still harbours multi-layered surprises instead of overplaying one heavyweight note. A crust of almond dukkah adds crunch and there's a light broth of soy, chilli, garlic and ginger. The contrast levels are dialled up with sweetcorn and almond puree, plus a dramatic dusting of powder from dehydrated eggplant skin.
This dish sums up the winning moves from Yellow's playbook: what makes the food a knockout isn't one star ingredient, but the intricate fine-tuning of flavours that allows each course to soar like a home run. Potatoes are part-roasted, smoked for full-blaze impact, then cooked further with brown butter and perilla seeds. But before it all becomes a heavy loading zone, mushroom broth and chestnut puree smartly even out the dish.
The forbidden rice also ingeniously showcases ensemble parts: there's smoked sour cream underneath grains, green garlic sauce, charcoal-cooked green beans and crisps made from leftover rice that's been dehydrated, deep-fried and sprinkled with parsley powder. Curry leaves interlace everything with an Indian accent.
Yellow soundly busts the myth that opting out of meat is a do-it-for-the-environment (or animals) chore. Like sister establishment, Bentley, this venue isn't just a great vegetarian-friendly venue – it's a great restaurant, outright. Yellow's menu works the full spectrum of flavours and even when dishes are light (a dessert of mandarin granita, almond curd, mandarin jam and toasted almond), every forkful still reveals hidden depths.
Inventive cocktails and juices by Felix Colman (try the three-pear, yuzu and green tea concoction) and the mainly minimal-intervention, unfiltered and vegan-friendly wines selected by sommeliers and co-owners Nick Hildebrandt and Glen Goodwin are a smart match for the menu. We'd put real money on you walking out a smiling fan.
Venue name:
Yellow
Contact:
Address:
57-59 Macleay St
Potts Point
2011

Opening hours:
Brunch Sat-Sun 8am-3pm; Dinner Mon-Sun 6pm-late
Price:
$$$