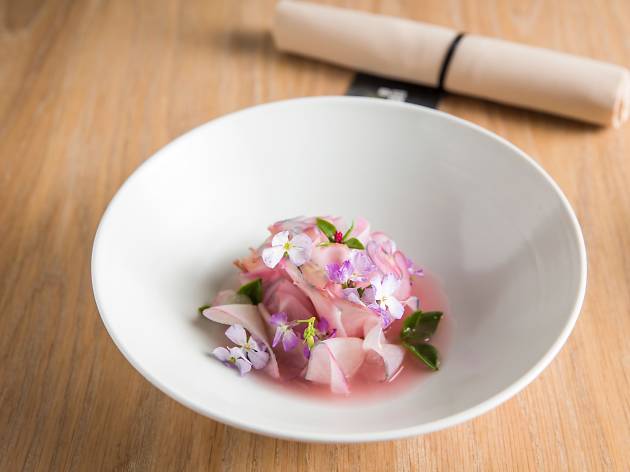 1/13
Photograph: Anna Kucera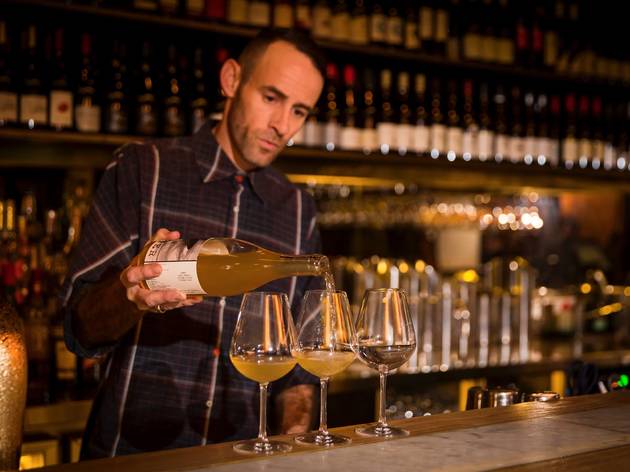 2/13
Photograph: Anna Kucera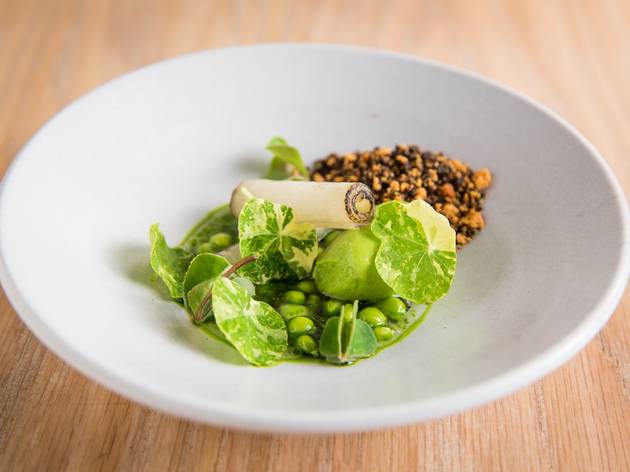 3/13
Photograph: Anna Kucera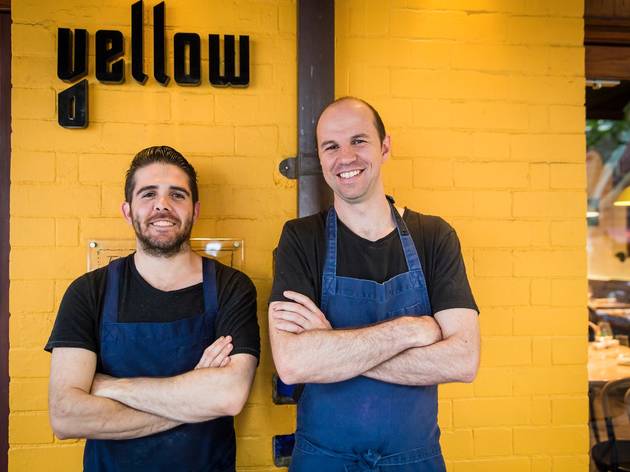 4/13
Photograph: Anna Kucera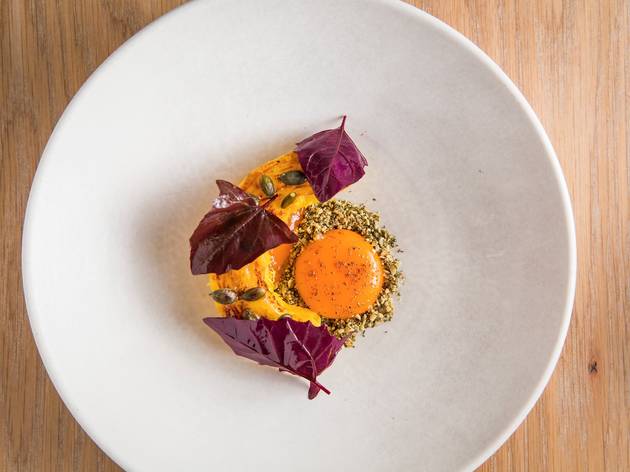 5/13
Photograph: Anna Kucera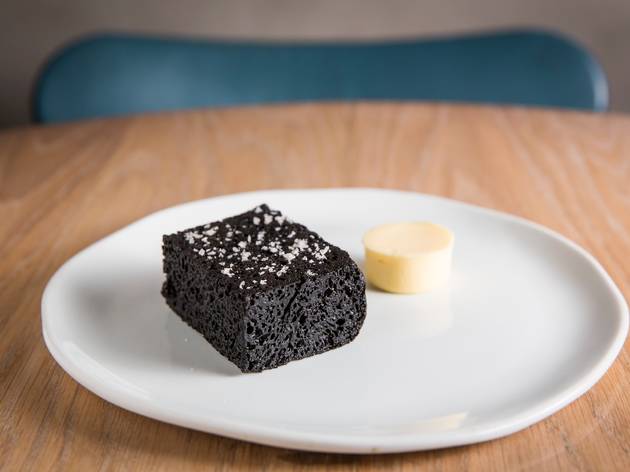 6/13
Photograph: Anna Kucera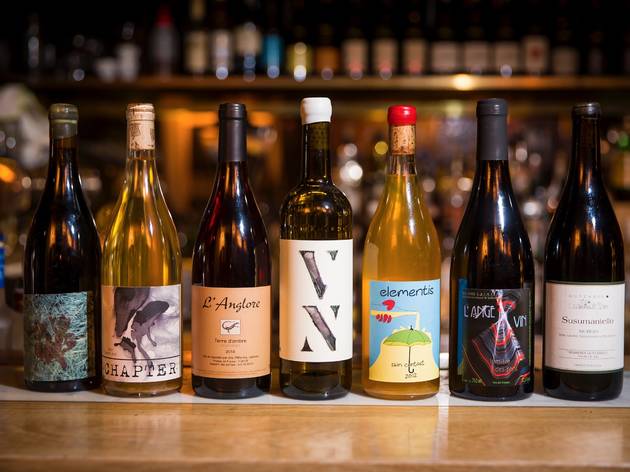 7/13
Photograph: Anna Kucera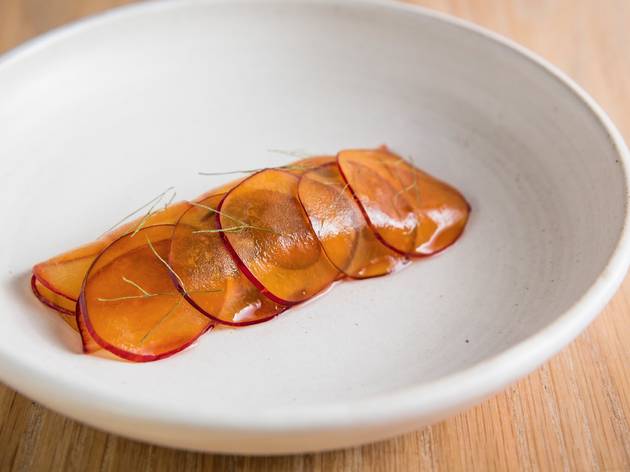 8/13
Photograph: Anna Kucera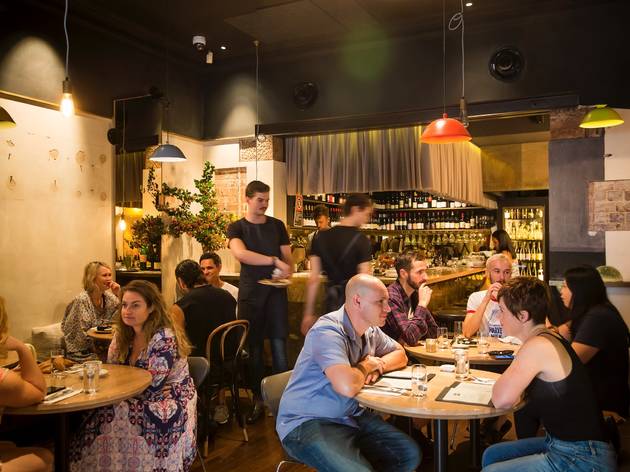 9/13
Photograph: Anna Kucera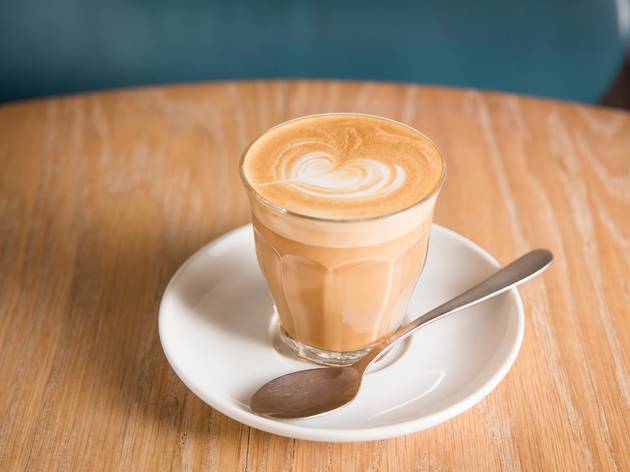 10/13
Photograph: Anna Kucera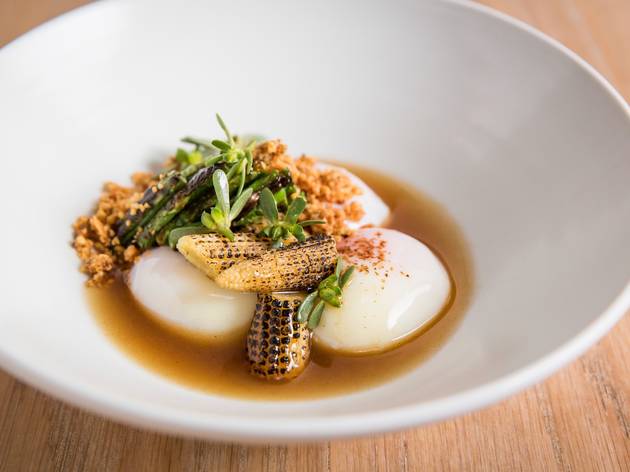 11/13
Photograph: Anna Kucera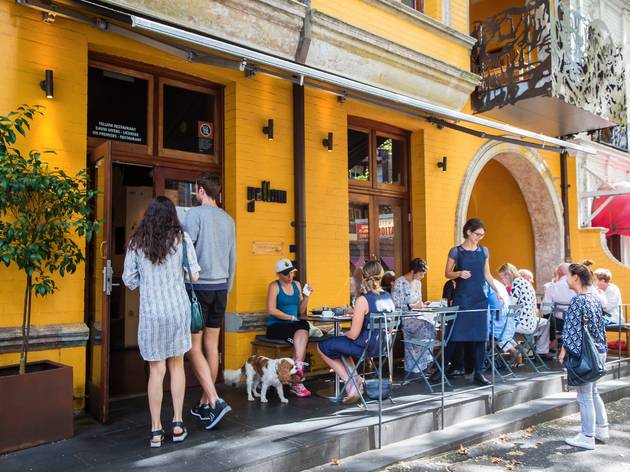 12/13
Photograph: Anna Kucera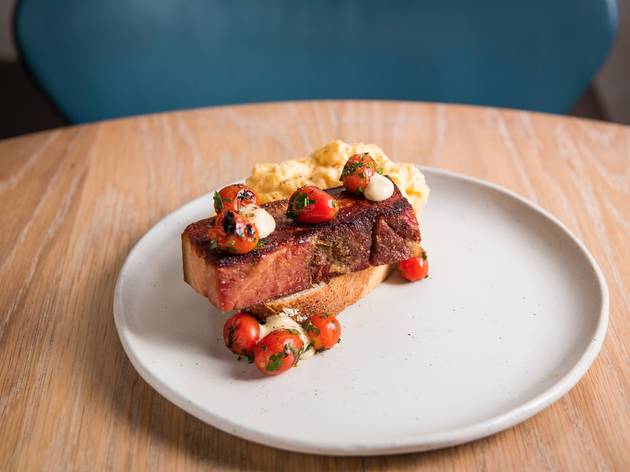 13/13
Photograph: Anna Kucera
Are vegetables the future of food? Yellow certainly seems to think so
"Yellow has gone vegetarian". It was the headline that festooned a thousand Facebook feeds when co-owner and chef Brent Savage made the announcement in early 2016. This was one of Sydney's most beloved restaurants, and now, suddenly no meat or fish? WTAF??
But actually, Savage's wife is vegetarian, and much of the menu at his other restaurants, Bentley and Monopole, deify the vegetable. And to be fair, Yellow isn't 100% veggo. Their famed weekend brekkies are still serving meat. The rest of the time though, you can order off the share plate-led à la carte menu, however the five or seven-course tasting menu (choose from veggo or vegan) is a brilliant way to try lots of things.
It might sound odd to talk about the bread – but not at Yellow. It lands on the table still warm from the oven, its crisp outer shell giving way to a pillowy soft crumb. All it needs is a slick of the salty butter served alongside. It should be considered a course in itself, it's that amazing.
We get teeny baby corns with husks still intact ready to dip in a thick, luscious skordalia sauce, a rubble of crushed, caramelised almonds adding crunch. Next up it's a dollop of light-as-air pea mousse imbued with the tiniest touch of wasabi and served with rolls of lightly pickled daikon and toasted buttermilk crumb. Get the matching wines – $60 for five glasses is a bloody steal, and co-owner Nick Hildebrandt is arguably the finest sommelier in Sydney, focusing on small producers and natural-leaning drops. To go with the peas, it's a minerally Riesling made especially for Yellow in Austria, presented to us with passionate description by the excellent staff.
The next dish of kohlrabi and enoki mushrooms will make you wonder why you even bother eating meat. Crunchy ribbons of the earthy radish decorate a base of nubbly enoki, and the umami-dense vegetable consommé is thick and viscous. Paired with a textural, savoury, skin contact Pecorino from Italy, this is one of the best things we've eaten in ages. There's black rice fermented in koji that is a lesson in umami, and spaghetti squash with melty persimmon and crunchy pepitas is served with a creamy, confit egg yolk that bursts onto the plate to form a rich sauce. A side dish of potato salad dressed with house made ricotta and fried curry leaves is also a winner. Dessert sees finely sliced plums encasing fennel pollen ice cream that's smooth as silk, and crumbled fennel cake that counteracts it with crunch.
The crowd here is younger, hipper than before. But these are not fad-chasing wankers. These are people who care about where their food comes from and are eating as a method of reflecting that. They're here because this restaurant is not just serving some of the best vegetarian food in Sydney right now; it's serving some of the best food in Sydney right now. And it's fuller than we've ever seen it. Yellow, you might be onto something.
Want the scoop on Yellow's astonishingly good breakfast? We've covered that too.
Venue name:
Yellow
Contact:
Address:
57-59 Macleay St
Potts Point
2011

Opening hours:
Brunch Sat-Sun 8am-3pm; Dinner Mon-Sun 6pm-late
Price:
$$$