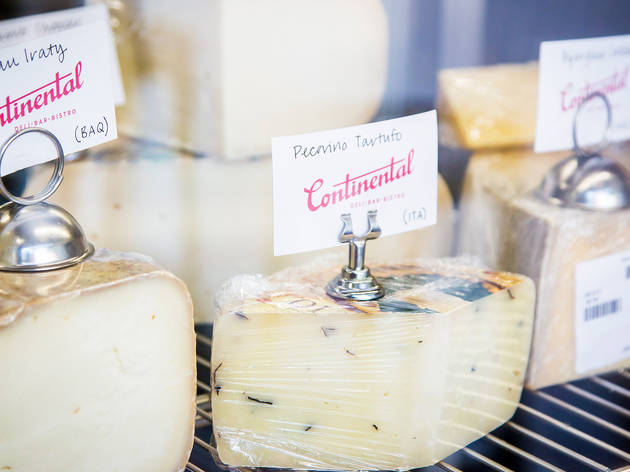 The best cheese shops in Sydney
Fromage fiends, this is your hit list
Whether you're looking to impress your guests with the most indulgent, globe trotting cheese board they've ever seen, or you're after one of the funkiest washed rinds ever to accompany a special bottle of wine, these are the cheese focused providores that'll ensure your dairy game in strong.
More cheese please? Check out our guide to the best cheese dishes in Sydney, or head to one of the best Italian delis.
The best cheese shops in Sydney
Prefer to go out for cheese?
The Sydney venues for days when all you want to do is graze on a luxurious cheeseboard and put a solid dent in a bottle of wine while you catch up on the last few years, days or minutes of someone's life and discuss the age old question: washed rind vs hard cheese.