The best cheese dishes in Sydney
Burrata, blue, mozzarella and more – here's where to get your dairy fix in Sydney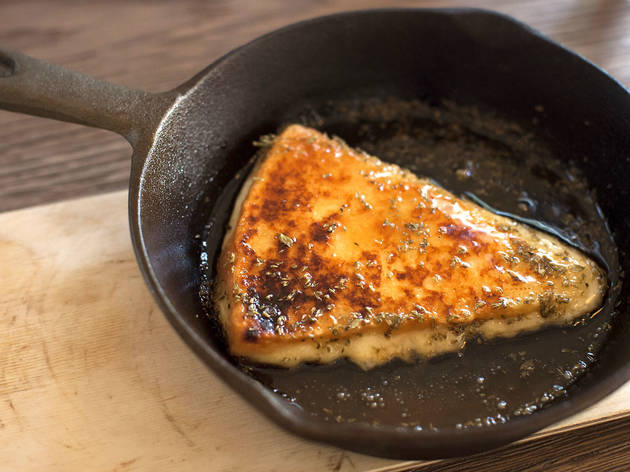 Cheese can be enjoyed in so many different ways – with wine, fried, in pasta, on a board, with meat, sandwiched, baked or just on it's own. Among of sea of dairy dishes, there are a few that stand out and showcase fromage like no other. So cheese lovers, this is your new hit list for Sydney's best cheese dishes.
Want some vino with your cheese?
The Sydney venues for days when all you want to do is graze on a luxurious cheeseboard and put a solid dent in a bottle of wine while you catch up on the last few years, days or minutes of someone's life and discuss the age old question: washed rind vs hard cheese.
Loving natural wines?
The popularity of natural wine is on the rise in Sydney, so when we chatted to Katrina Birchmeier and Mike Bennie about why people are loving low intervention, organic and biodynamic wines.