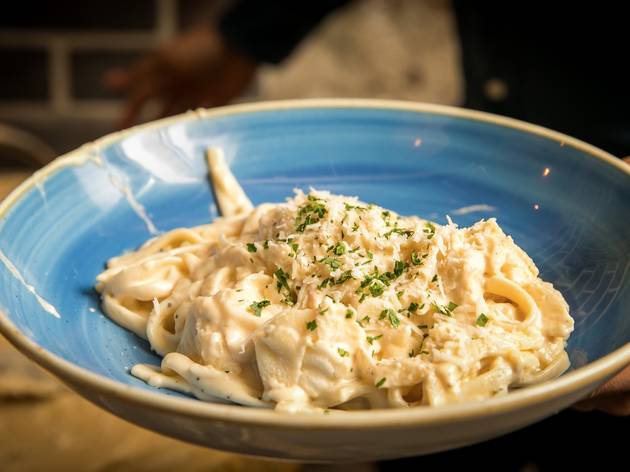 The best cheese dishes in Sydney
Burrata, blue, mozzarella and more – here's where to get your dairy fix in Sydney
Cheese can be enjoyed in so many different ways – with wine, fried, in pasta, on a board, with meat, sandwiched, baked or just on its own. Among a sea of dairy dishes, there are a few that showcase fromage like the true star it is. So cheese lovers, this is your new hitlist for Sydney's best cheese dishes.
Want more? Here's our guide to where to eat raclette in Sydney.
After take-home cheese? Check out our list of the best cheese shops in Sydney.
The best cheese dishes in Sydney
Want some vino with your cheese?
Sydney loves wine and luckily we've got a bunch of beautiful bars pouring some of the best drops from around the country and the world. Whether you're after natural vino, some cheese with your wine or you want to hit an urban cellar door, these are the best wine bars in Sydney.
Loving natural wines?
The popularity of natural wine is on the rise in Sydney, so when we chatted to Katrina Birchmeier and Mike Bennie about why people are loving low intervention, organic and biodynamic wines.