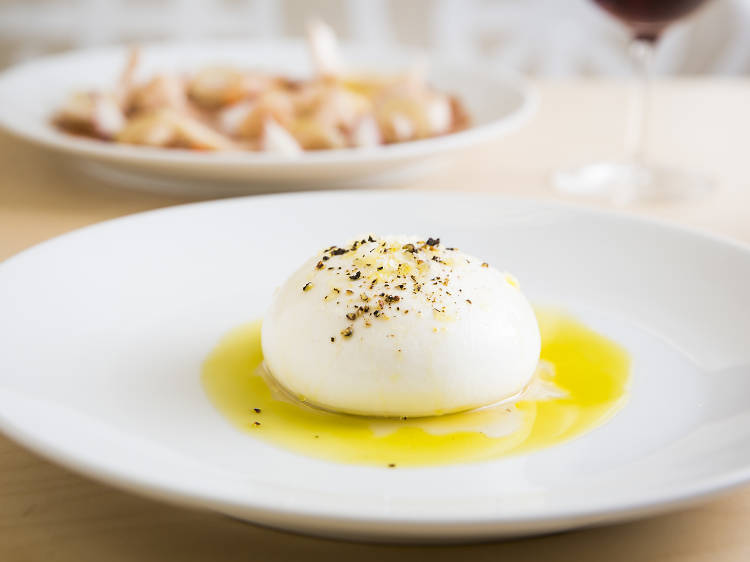 Photograph: Anna Kucera
Ok, so we know that calling 'cheese on a plate' a dish is a bit of a stretch but hear us out. When something is as perfect as a hand pulled ball of burrata, like the one at Totti's in the ivy Precinct, little more than a splash of olive oil is required.
If you truly want to guild the lily, late night favourite, Big Poppa's on Oxford Street ramp up the burrata monochrome with a bed of black Russian tomatoes and sherry vinegar.