The best places for cheese and wine in Sydney
When your heart's desire is a glass of wine and a little cheese, these venues have you covered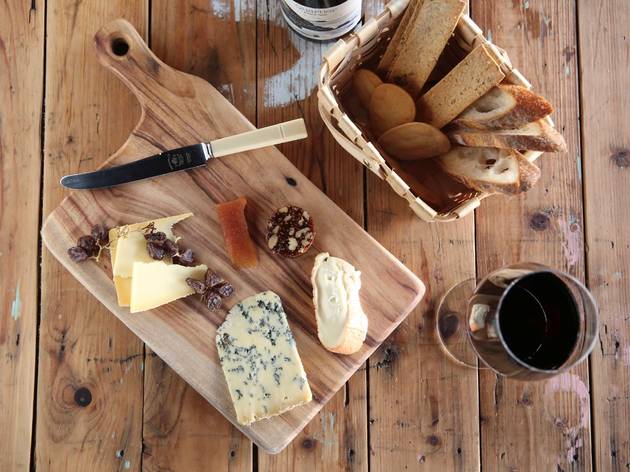 The Sydney venues for days when all you want to do is graze on a luxurious cheeseboard and put a solid dent in a bottle of wine while you catch up on the last few years, days or minutes of someone's life and discuss the age old question: washed rind vs hard cheese.
Need more than cheese for dinner?
Unless you have the metabolism of a nine-year-old and the finances of a Kardashian, you never stand a chance against Sydney's ferocious dining machine. The openings just don't stop – and ain't nobody got time to keep on top of what's what. Except us, of course. Behold: our definitive eat-and-destroy list.
Read more