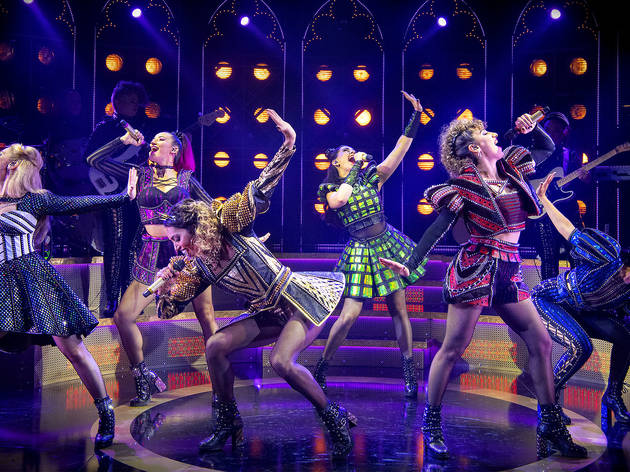 1/8
Photograph: James Morgan / Getty Images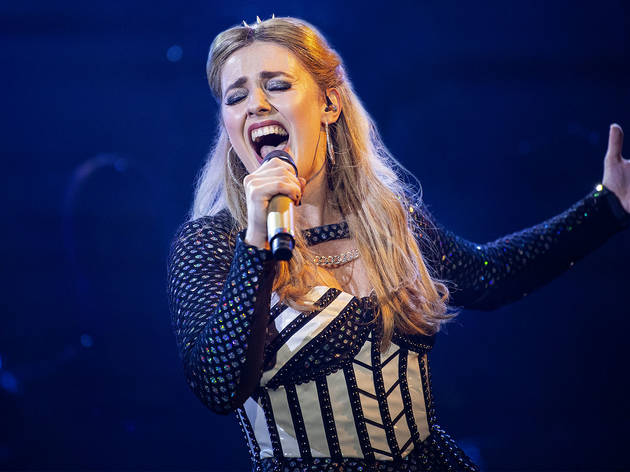 2/8
Photograph: James Morgan / Getty Images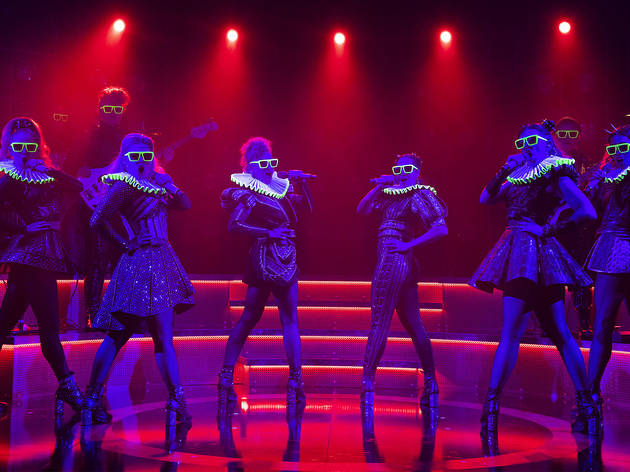 3/8
Photograph: James Morgan / Getty Images
4/8
Photograph: James Morgan / Getty Images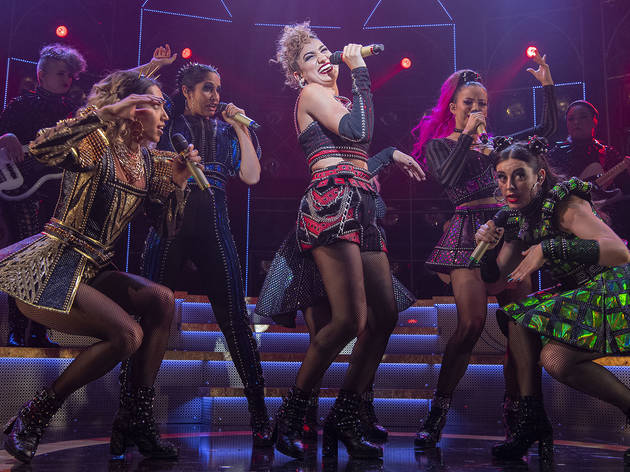 5/8
Photograph: James Morgan / Getty Images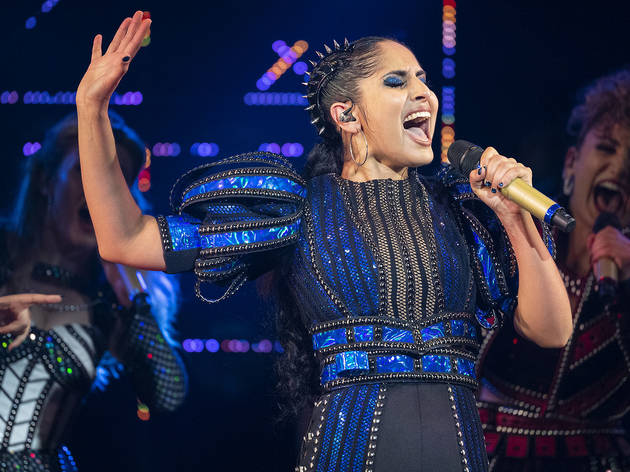 6/8
Photograph: James Morgan / Getty Images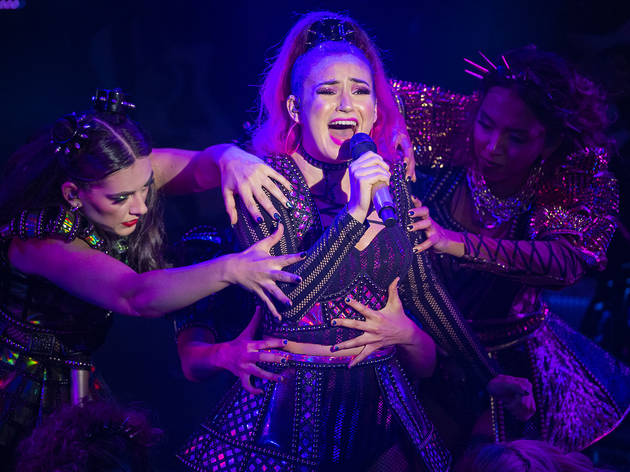 7/8
Photograph: James Morgan / Getty Images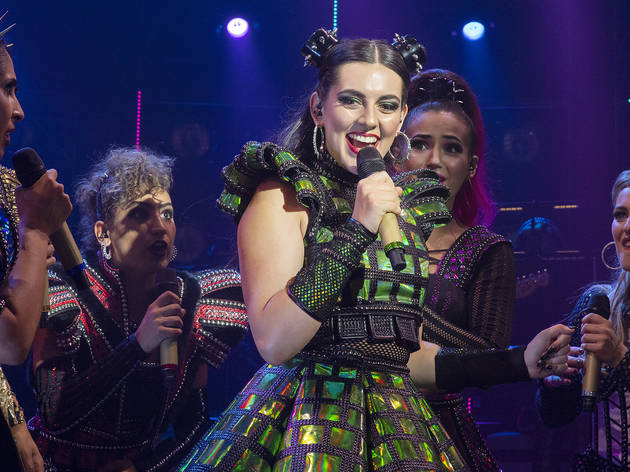 8/8
Photograph: James Morgan / Getty Images
Time Out says
Friendly warning! We're working hard to be accurate. But these are unusual times, so please check that events are still happening.
The West End's poptastic musical about Henry VIII's wives is having its Australian premiere
If every girl group of the '90s and early 2000s were as charismatic and sang as well as the Australian cast of Six, the history of pop music would be drastically different. The six women leading this frequently funny and ferocious pop musical from UK writers Toby Marlow and Lucy Moss are magnificently talented and a step above most of the popstars they draw inspiration from.
But it's that style of pop that's the driving force of Six, which brings all of Henry VIII's wives to the stage in a singing competition to decide who had the worst time with the Tudor king. The pop queens intend to ask their audience to vote for their fave.
First up is Catherine of Aragon (Chloe Zuel), who was almost forced into a nunnery when the king's attentions turned to Anne Boleyn (Kala Gare). It's a tough story, but Boleyn, who lost her head in her marriage, must've surely had it worse, right? Well, what about Jane Seymour (Loren Hunter) who declares herself the only queen he truly loved, but who tragically died at 28, just two weeks after the birth of her child? Then there's Anne of Cleves (Kiana Daniele) who never quite measured up to the king's expectations and found herself living in her own castle, Katherine Howard (Courtney Monsma), who had already suffered her fair share of abuse before the king even entered her life, and Catherine Parr, who was married to the king when he died.
The singing competition whips by in a flurry of electro pop, concert-style lighting and choreography, and dazzling, sparkly, Tudor-inspired costumes. The success of Six lies in how well it sets its own parameters (one of which is a brisk and breathless 75-minute running time) and establishes its revue-style of storytelling. The show initially premiered as a student production at Edinburgh Fringe in 2017, and has been buffed and polished into a glitzy piece of musical theatre that's a hit on the West End and opening on Broadway in March.
The other key to its success is the pop score (the cast recording is an enormous hit on streaming services), which is packed with contemporary references and melodies that you'll be humming for days, ranging from Beyoncé-esque kiss-off tracks to Euro pop-inspired pastiche and a gorgeous ballad that wouldn't feel out of place on an Adele album. There are moments that lean heavily on the template laid down in Lin-Manuel Miranda's Hamilton, but there's plenty of originality in the lyrics (and the sound design hits the perfect sweet spot so that it feels like stadium pop, but you can still make out every word they sing).
As you might expect, by the end the queens have found that they have plenty in common and come to realise how inappropriate it is to compete with one another. History hasn't been particularly kind to them – and has overlooked some of their achievements (did you know, for example, that Catherine Parr was a prolific and pioneering author?) – so it makes sense that they'd want to be kinder to each other and join forces to create a better future. It's a girl power message even the Spice Girls would be proud of.
The show has attracted some criticism overseas for not being particularly profound in its pop feminism statements, but its strongest message is in the way it fills the stage with brilliant women (including a super tight band of three) and allows the six wives to reclaim their stories. Sure, they're still stories told in reference to the man who screwed most of them over, but they reveal sides to these women who are often reduced to one word in a nursery rhyme: "divorced, beheaded, died, divorced, beheaded, survived" (a rhyme that's a major motif in the score).
In the spirit of the show, we're not going to pick favourites of the six performers, instead we want to celebrate the sassy, funny and determined girl group they make up. Sufficeth to say they all have serious vocal and comedic chops, and if they're the future of musical theatre performers in Australia, the artform is in safe hands.
Details