Cabramatta area guide
Jump off the train at Cabramatta and you'd swear you were in the bustling streets of south east Asia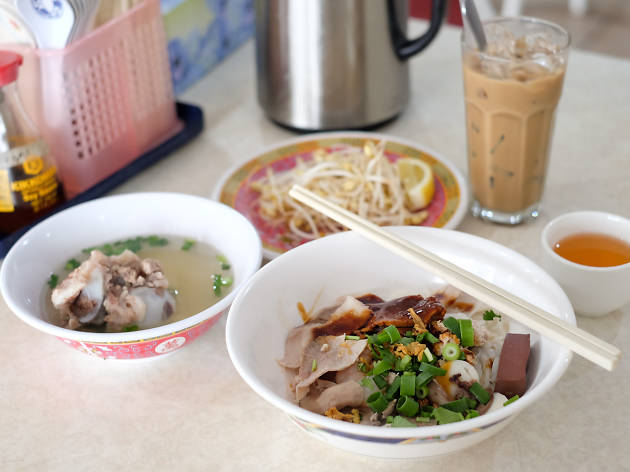 The area we know as Cabramatta was first home to Cabrogal people of the Dharug language group. Today, locals hail from over 120 different countries, including Australia's largest Vietnamese community. Bring an empty stomach and do a DIY food tour through its maze of arcades and alleys.
The best places to eat in Cabramatta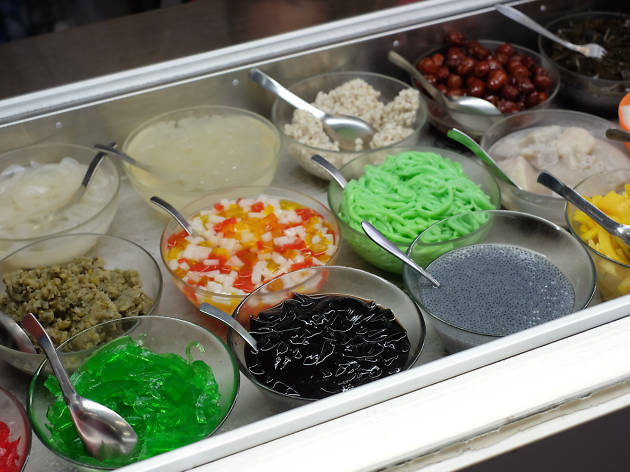 Kaystone Sweets
Kaysone Sweets offers all the fun of Asian street food without the threat of oncoming traffic. Choose your own adventure of fruits and jellies from the glass bowls in the display – up to eight choices! – and it'll be covered in an avalanche of shaved ice and a squiggle of condensed milk. Pick up a handful of Laotian beef jerky, toffee-coated sweet potato chips or fritters of banana and purple yam. And forget about smashed avocado – try sucking one down as an avocado fruit shake. Trust us. It's mind-blowingly good.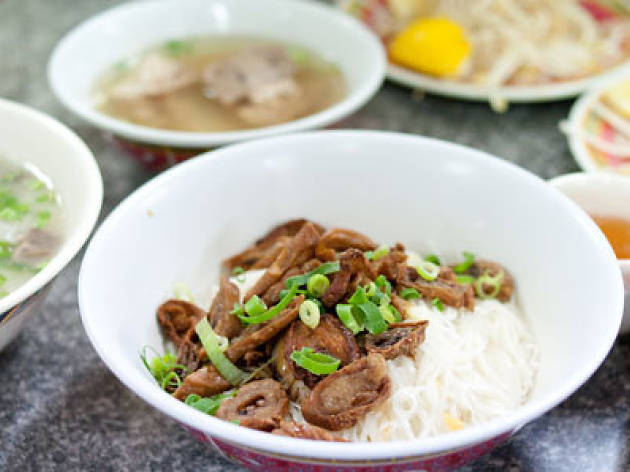 Battambang
Kickstart your adrenalin with a Vietnamese coffee – super strong, super sweet and super delicious – in a dining room regularly packed with local Cambodian families. Slurp down huge bowls of rice porridge eaten with deep fried bread sticks or get your offal on with a traditional Phnom Penh rice noodle soup – order it dry for the soup on the side. The Cambodian-style pad thai is worth checking out too.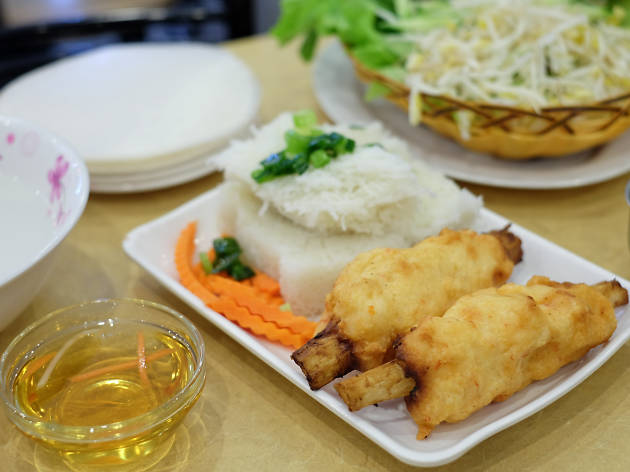 Phu Quoc
Gather the crew to make the most of the massive share dishes at this popular Vietnamese local. We're talking campfire beef, canh chua ca sweet and sour fish soup and roll-your-own rice paper rolls with fluffy sugar cane prawns and springy mattresses of banh hoi steamed rice vermicelli noodles. The spring rolls here are worth ordering alone, rolled in sticky rice paper sheets northern-style and deep fried to a chewy golden crisp.
Find more restaurants in Cabramatta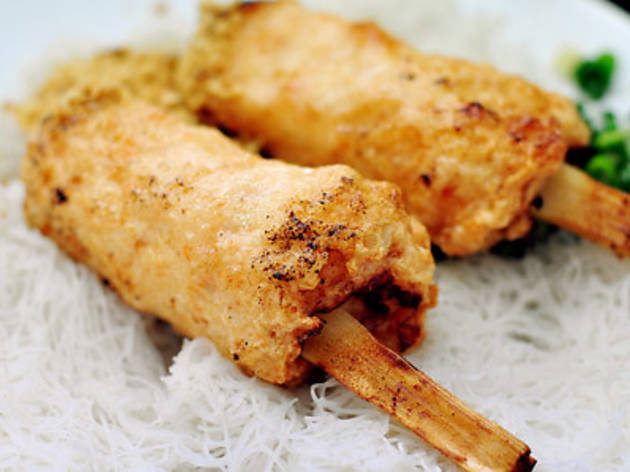 Tuong Lai Vietnamese Restaurant
What is it? A poky little restaurant hidden down an alley off the main drag of Cabramatta. What's it like? Tuong Lai is packed with Vietnamese nannas, couples, hungry workers and kids. The vibe is bustling and no-nonsense with the usual DIY cutlery, condiments and tissue boxes on every table. The menu on the wall (all written in Vietnamese) can be daunting at first but staff know enough English to provide guidance. What should I order? Sugar cane prawns ($11), or chao tom, are a Central Vietnamese delicacy consisting of two skewers of light and fluffy shrimp paste wrapped around sticks of fresh sugar cane. First steamed and then grilled, the prawn paste is fragrantly sweet and deliciously caramelised on the edges. How do you eat them? Cut the prawn paste off the sugar cane and into bite-sized chunks. Dig in with your hands and wrap the prawn paste into lettuce parcels with the accompanying bean sprouts, perilla leaves and mint. Don't forget the vermicelli noodles, stir-fried shallots and tumble of crushed peanuts. Dip into the sweet chilli, garlic and fish sauce dressing of nuoc cham. Then there's dessert - sucking and chewing the leftover sugar cane to get at the juice within. What else? Com tam suon bi cha ($7.50) is a sweet grilled pork chop served on broken rice with pork mince steamed egg, shreds of pork skin dusted with roasted rice powder and a handful of cucumber and pickled carrots. Upgrade to com dac biet ($8) for the fried egg, sunny-side up. Bun thi
Show more