The best stargazing near Sydney
Watch the night sky from these dark locations in and around Sydney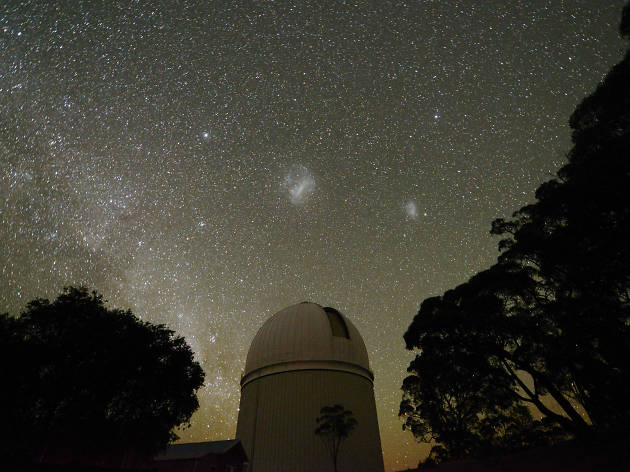 It may not be the darkest sky given you're right in the city, but they've got powerful and historic equipment, including the oldest working telescope in Australia. Nightly two-hour tours of the Observatory include telescope viewing (weather permitting). Watson Rd, Millers Point 2000. $14-$22. Daily 8.15pm.
Airports tend to be isolated and have minimal lights on at night, so are good places for checking out the stars. The best spots are the areas of the airport where golf courses come up to the boundary fence. 3 Avro St, Bankstown 2000.
Katoomba Airfield in the Blue Mountains is great for stargazers: since you're so far above sea level, Sydney's glow is mostly eliminated. Here, you can actually be able to make out the Milky Way. 178-189 Grand Canyon Rd, Medlow Bath 2780.
Mangrove Mountain is a great spot to check out the stars if you aren't looking to travel too far out of the city itself. It's an hour and a half from the city, inland from the Central Coast near Peats Ridge, with the viewing benefits of altitude. Mangrove Mountain 2250.
Located 45 minutes north of the CBD, this is one of the closest stargazing spots to the city you're going to find. The football oval on the edge of the national park is a great place to start. You'll have no problem spotting Orion, which will help lead you to other constellations.
Mount Kuring-gai Oval, Brisbane Ave, Mount Kuring-gai 2080.
Viewing nights take place here through the Northern Sydney Astronomical Society on the Saturdays before and after the new moon. Visitors are invited to at least one viewing night every month (next date: Sat Aug 27).
JJ Melbourne Hills Memorial Reserve, Terrey Hills 2084.nsas.org.au/observing/
.
Fantastic science events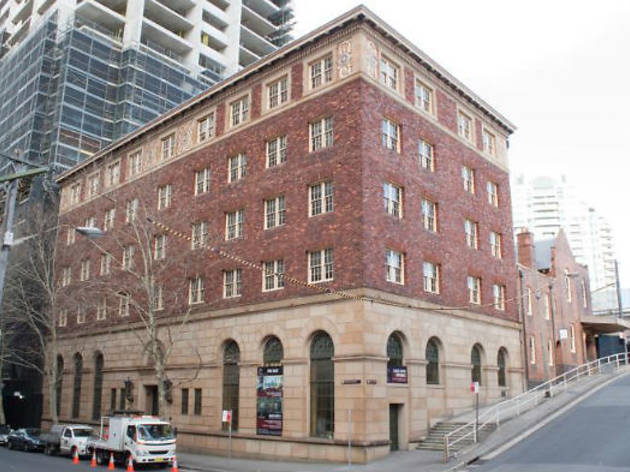 Science House in The Rocks received the first Sulman Award of the Royal Australian Institute of Architects, as it was considered a model of architectural excellence when it was first built in 1931. It has been used continuously since the building was built by three leading science and technology organisations: the Linnean Society, the Royal Society of New South Wales and the Institute of Engineers Australia.
Research institutions, cultural centres, museums and universities, will present more than 200 events exploring the areas of science, technology, engineering, art and mathematics for the Sydney Science Festival (Aug 7-19). The 13-day program will play out across 90 venues, featuring talks delivered by leading researchers, hands-on activities for families, opportunities to speak with industry experts and performances and film screenings tackling important scientific questions. Produced by the Museum of Applied Arts and Sciences and Australian Museum, there'll be a multidisciplinary line-up of presenters sharing insights and innovations. This will include Sydney Science Festival Ambassador Lisa Harvey-Smith, Indigenous astronomer Kirsten Banks, artificial intelligence expert Ellen Broad and Triple J's approachable science guy doctor Karl Kruszelnicki. Launching the festival is the free evening at the Powerhouse Museum, MAASLive Lates: Science (Thu Aug 9). This after-hours event gives you the chance to chat with scientists and museum curators, see the new exhibition Human non Human and get involved in stargazing, virtual reality experiences and other workshops and experiments. For Super Science Saturday (Sat Aug 11) at the Australian Museum families can explore the natural world and uncover the facts like the country's top science journalists.Then there's more kid-friendly adventures at the Powerhouse for Big Science Day (Sun Aug 12), with coding classes and engineering ch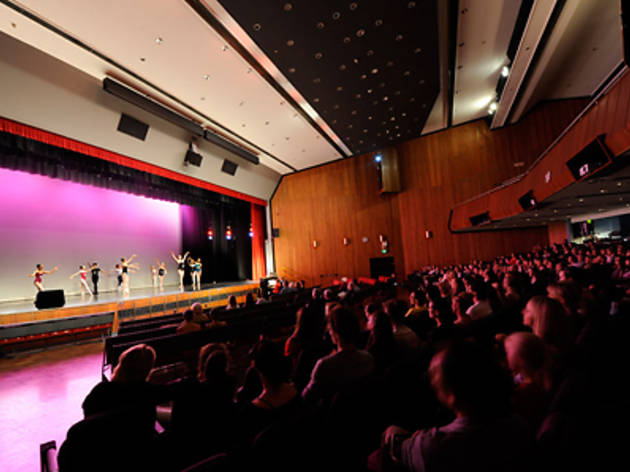 This 1000-seat theatre is part of the University of New South Wales campus, but also licensed as a public venue.
If you can prise the PSP from their hands, take the kids for a day of old-fashioned educational fun for all ages.
Show more
Defying gravity
Blue Mountains-based artists David Haines and Joyce Hinterding sent a payload 33,722 metres into space, with recording devices to capture the audio and footage. A few hours later, they retrieved it – with the recordings intact. You'll be able to see and hear the results of that mini space odyssey when Haines and Hinterding unveil their latest artwork as part of the exhibition Gravity (and Wonder), at Penrith Regional Gallery.