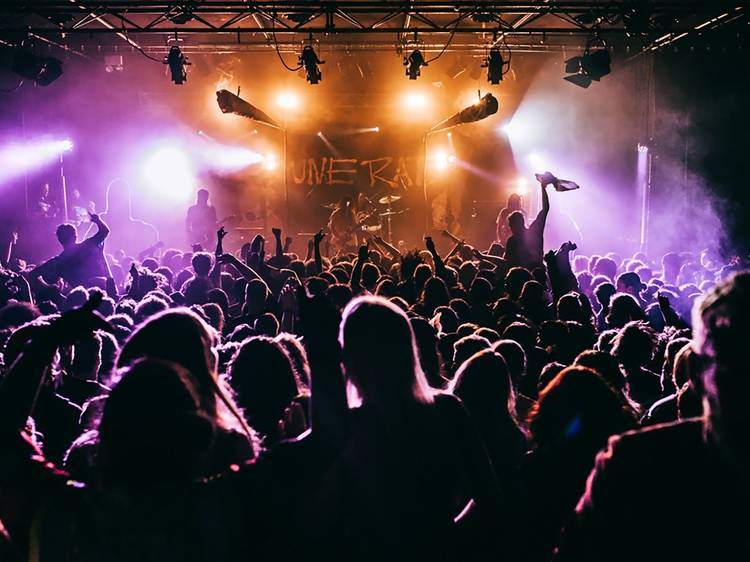 Photograph: Supplied/ Destination NSW
See a live gig at the good 'ol Metro
An absolute Sydney Solstice highlight has to be the triumphant return of the Metro Theatre. The hallowed halls of the super-central venue has seen its fair share of incredible gigs from international legends. It's also been hit harder than most by the lockout laws and pandemic dramatically impinging a new generation of live music fans access to its magic.
Sydney Solstice will reactivate the Metro with two live, loud and proud events. First up, 7 Day Weekend – a whole week live music extravaganza of curated gigs from some of Australia's most thrilling acts like Camp Cope, British India and The Getaway Plan. Followed by, Mardi Gras At the Metro – a suite of queer events hosted by the Sydney Gay and Lesbian Mardi Gras including a crown event 'Express Yourself – Queer Discovery' featuring Alex the Astronaut.
While you're here: Keep your fire burning and refuel at one of our favourite Korean BBQ restaurants a mere one minute walk from the Metro. Danjee has been serving up charcoal-licked meats and delicious ban chan for yonks from the tiny Albion Place laneway, your go-to for dining between gigs.