The 14 best places to visit in the USA
From craters to national parks and man-made wonders, these are the best places to visit in the USA this year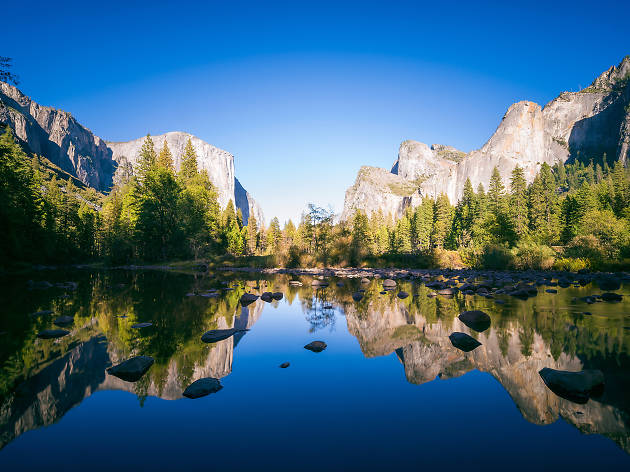 The natural beauty of America is legendary, which makes our pick of the best places to visit in the USA an essential collection to add to your bucket list. Here, we're not talking about the best cities in America (all worth exploring also, of course!): these national parks, forests, ingenious man-made wonders and craters are destinations in their own right, existing independently from the culinary and cultural offerings that surround them. Some of our entries are timeless, others are deserving of a visit in 2019 specifically given special anniversaries and all will delight you in unexpectedly exciting ways.
A reminder, before you move on: admission to all U.S. national parks is free on National Public Lands Day (September 28, 2019).
Best places to visit in the USA
1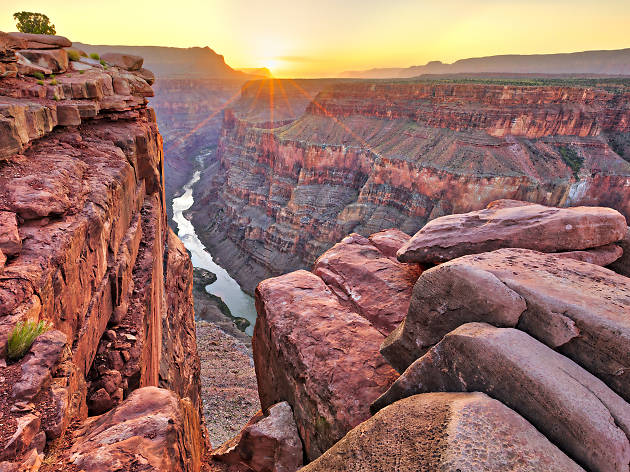 Photograph: Shutterstock
Celebrating 100 years of being a US national park in 2019, the Grand Canyon is one of the world's most renowned natural wonders. This huge chasm carved out by the Colorado River is made of brilliantly hued sandstone, shale and limestone and has to be seen to properly be appreciated. A hike to the bottom is for hardy souls only, but young and old will be awed by a peek over the rims high above the river. Just don't get too close to the edge!
2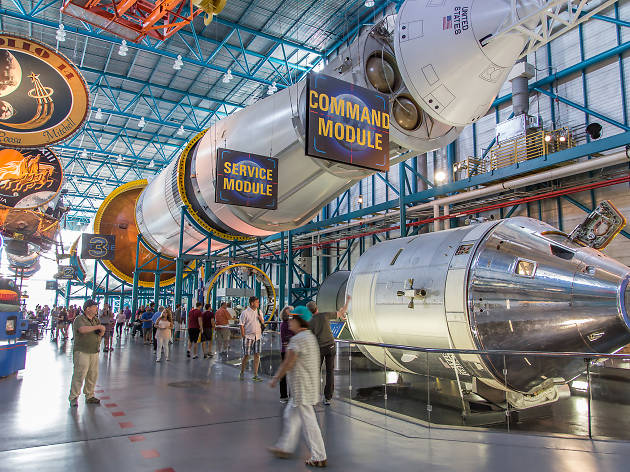 Photograph: Shutterstock
Kennedy Space Center, Cape Canaveral, Florida
It has been 50 years since Americans shot the Apollo 11 rocket into space and succeeded in putting two men—astronauts Neil Armstrong and Buzz Aldrin—on the moon. Celebrations are taking place here at Cape Canaveral's Kennedy Space Center throughout the year, but July 20 is the big day, when a public party takes off. The rest of the year, aspiring space travelers can meet current American astronauts here and try out the "shuttle launch" experience to see if they really do have the right stuff for taking a rocketship to the moon.
3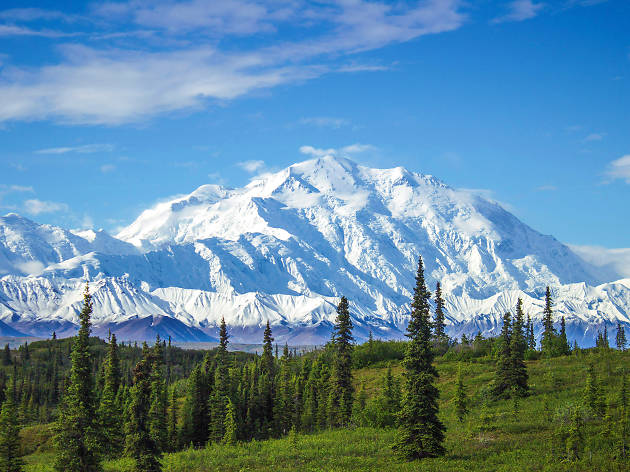 Photograph: Shutterstock
Denali National Park and Preserve, Alaska
Denali is both a mountain and a U.S. national park that takes some time to be reached: the destination is over 100 miles north of Anchorage, in Alaska. Carved out by glaciers in the distant past, you'll quickly realize it was worth the trek, for the landscape is breathtaking. Huge mountains in the Alaska Range lead to Denali, the third largest peak in the world; moose, elk and deer meander past while salmon dodge bears trying to devour them for lunch. Serious climbers try for the top throughout the summer months, but anyone can explore this special place via guided bus trips, helicopter rides or air boats.
4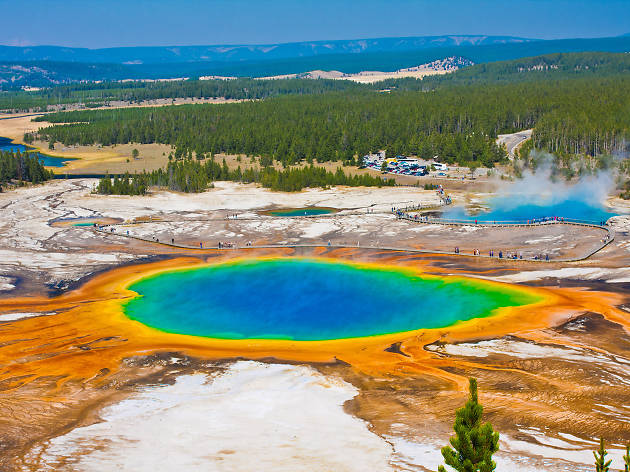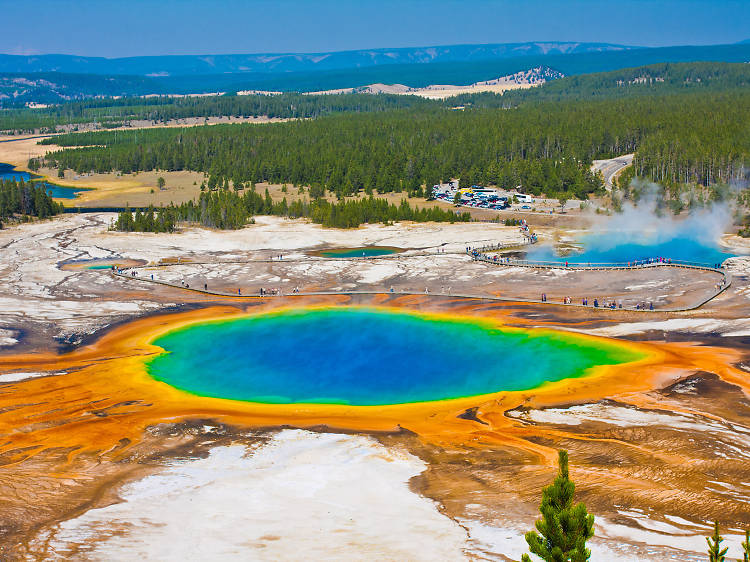 Photograph: Shutterstock
Yellowstone National Park, Wyoming, Montana, Idaho
America's first national park is bigger than Rhode Island. Don't be surprised to spot buffalo wandering right down the center divider of the two-lane road that connects the green space. Critters are also everywhere, geysers spurt regularly, sulphurous lakes bubble and boil and massive waterfalls glint in the sun. With challenging hikes into the backcountry as well as handicapped-accessible wooden boardwalks, the wonders of Yellowstone can be seen by people of all ages and abilities. It's been the jewel in the crown since 1872 and a must-see American place.
5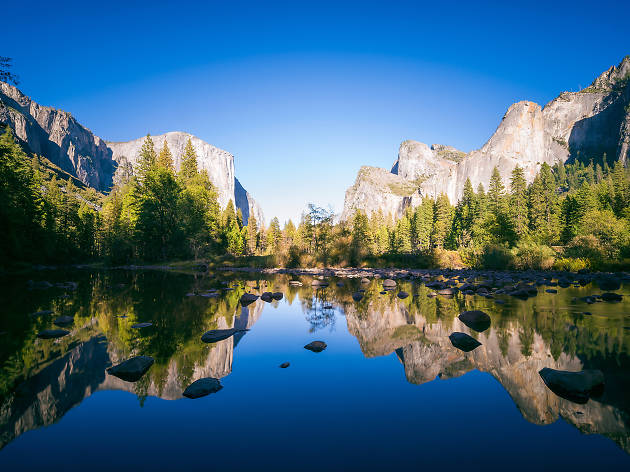 Photograph: Shutterstock
Yosemite National Park, California
Massive sequoia trees, verdant meadows and the iconic Half Dome granite peak have made Yosemite a place that every American knows, at least from photos. Visiting brings awareness to a whole different level, as the size and grandeur of its natural wonders will surprise even the most adventurous. Plan to see it after the crowds disperse in September and you'll have parts of it to yourself.
6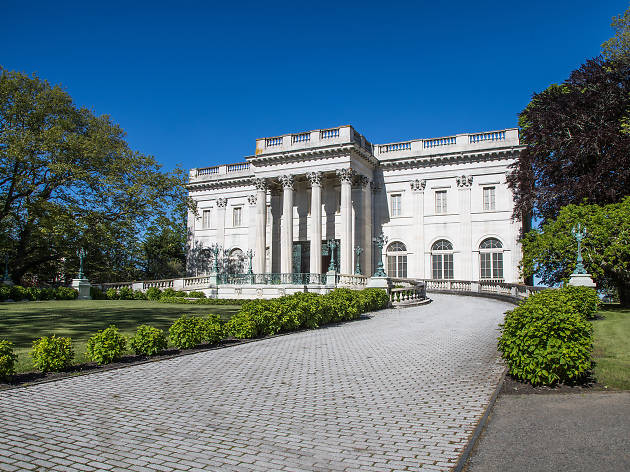 Photograph: Shutterstock
Newport mansions, Rhode Island
Head here for a look at how the other half lived during the Gilded Age (1870-1900), when men amassed vast fortunes and found a place—Newport, Rhode Island—to spend a bit of it in summer "cottages." These massive mansions reflect the rise of the moneyed class in the country, effectively showcasing a portion of history through real estate. Put the Breakers, the Elms and Marble House on your list: they are mind-boggling.
7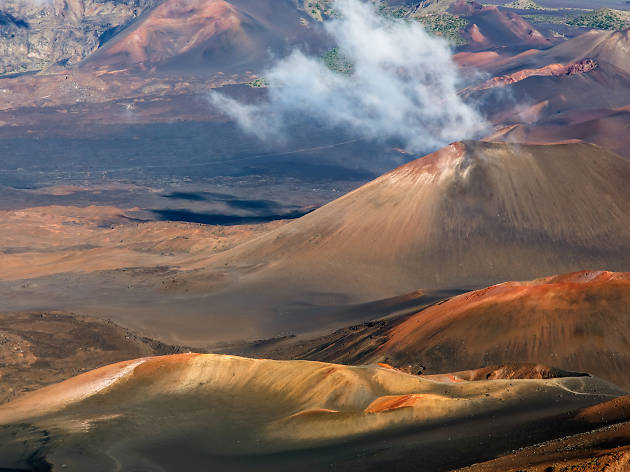 Photograph: Shutterstock
Hawaii just teems with natural beauty: from the three massive volcanoes on the Big Island (Mauna Kea, Mauna Loa and Kilauea) to the Na Pali cliffs of Kauai, every part of the state is stunning. But the most incredible spot to see is at the very top of Maui, where the Haleakalā crater's huge caldera's landscape is otherworldly. See it at sunrise, hike it for miles or just take in the views of all of Maui far below. You'll feel the spiritual pull of this ancient place no matter how you experience it.
8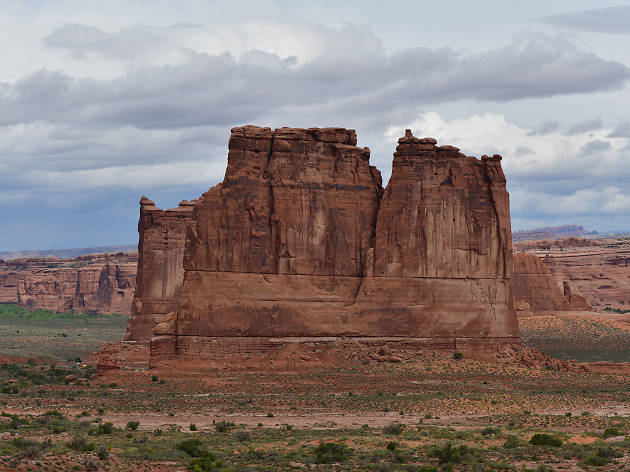 Photograph: Shutterstock
Zion, Bryce, Arches and Monument Valley, Utah
Utah's wild landscape is a connected series of three national parks—Zion, Bryce and Arches—and one Navajo national park, the iconic Monument Valley. You've seen that valley on the silver screen in almost every John Wayne western; the incredible thing about it is it hasn't changed an iota over the years. In all four destinations, notice massive sandstone formations, twisty caves and dark skies bursting with stars that up the beauty ante.
9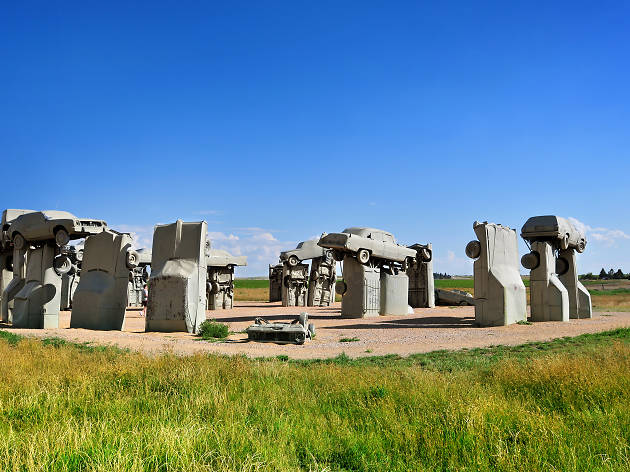 Photograph: Shutterstock
Picture this: you're in the Sandhills of Nebraska, driving across miles of flat farmland and hundreds of miles from the nearest metropolis, when Carhenge appears. This monument to one man's ingenuity is high on the list of quirky American must-see places. Built by Jim Reinders in 1987, the homage to Stonehenge is perfect in every loving detail, except for one key difference: it's built with automobiles. Free to see, Carhenge is truly a wacky American classic.
10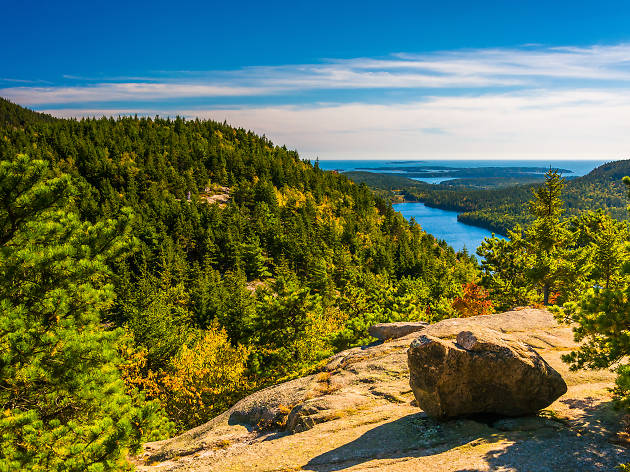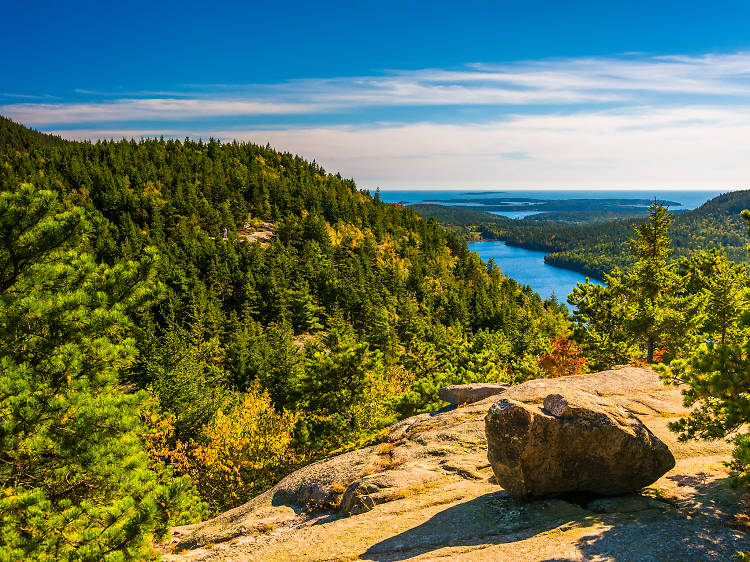 Photograph: Shutterstock
Acadia National Park, Mount Desert Island, Maine
At the far reaches of the northeast coastline of America is Acadia National Park, which covers much of Mount Desert Island (beautiful Bar Harbor is here, too) and beyond. Crashing Atlantic Ocean waves hit rocky beaches, massive granite rock formations loom and quiet forests, lakes and ponds await you here. Once you've experienced this achingly lovely island sanctuary, there are plenty of Maine's famed lobster roll stands waiting near Bar Harbor ready to feed you the state's delicious crustacean.
11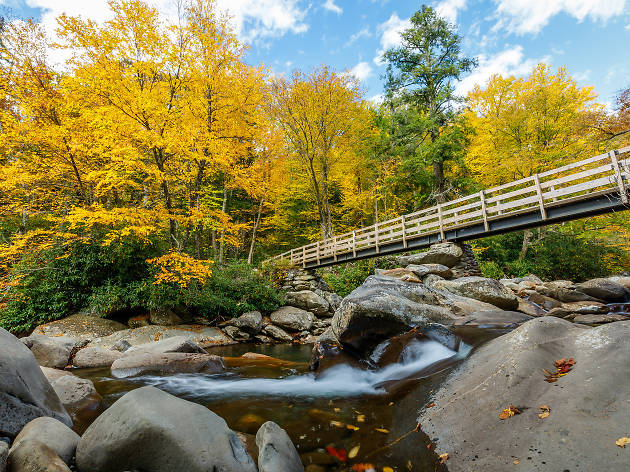 Photograph: Shutterstock
Great Smoky Mountains National Park, Tennessee, North Carolina
America's most visited national park, the Great Smoky Mountains National Park is a place where the easygoing rhythm of the South combines with an outdoor lover's heaven. Hike in to see lovely waterfalls and expansive views filled with mountains and forests, fish for trout in a quiet stream (you'll need a permit) and peep at a riot of colors during the autumn foliage change. You might run into someone hiking the Appalachian Trail, too, for 71 miles of that 2,190-mile path run through the Great Smoky Mountains.
12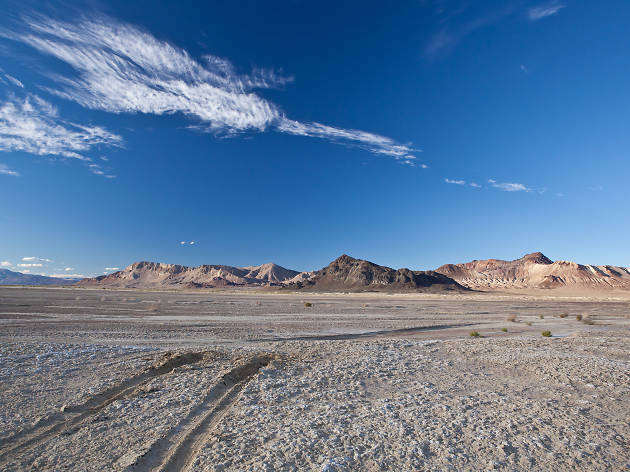 Photograph: Shutterstock
Burning Man Playa, Nevada
While some may say that Burning Man is not what it used to be, given the private jets that wing celebrities to the Playa (that space at Black Rock Desert in the middle-of-nowhere Nevada), others insist this is still the place to be in the U.S. over Labor Day weekend. It's an empty expanse of steaming hot desert that transforms into a heady mix of massive art installations, dusty campgrounds, live-music enclaves and a sea of sand-covered humans, most wearing little or nothing at all. The 75-foot-tall Burning Man is at the heart of the scene: when he's set on fire, it's time to go home.
13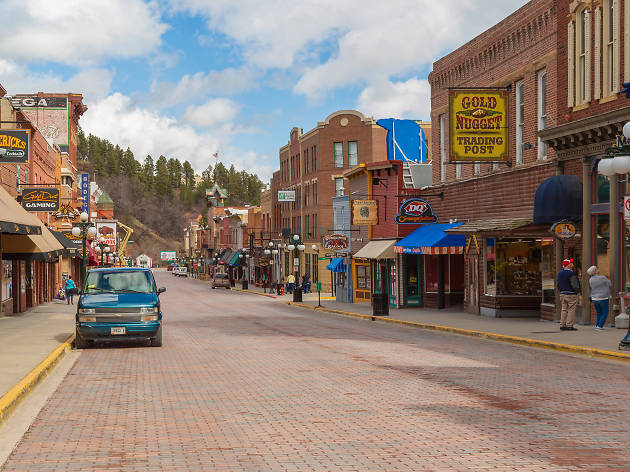 Photograph: Shutterstock
Southwestern South Dakota, South Dakota
Feeling the history of the Wild West is easy in southwesten South Dakota, where places like Deadwood—where Wild Bill Hickock was murdered during the silver rush that brought the town into existence—and Custer State Park— where the buffalo still roam—await. Add in the massive mountain carvings of Mt. Rushmore National Monument and the Crazy Horse Memorial, plus the fascinating Wind Cave and Jewel Cave nearby, and this is a place where memories will be made.
14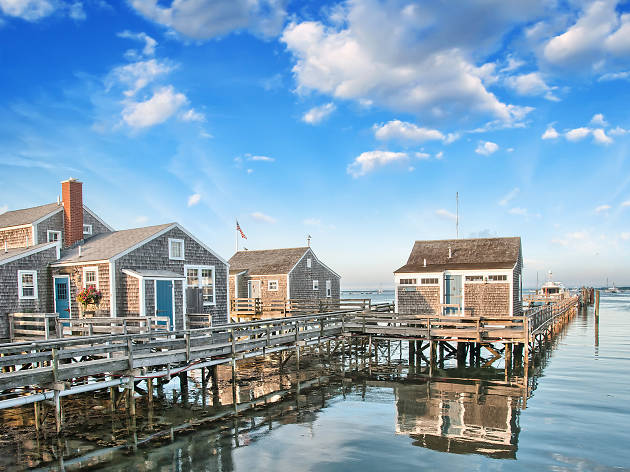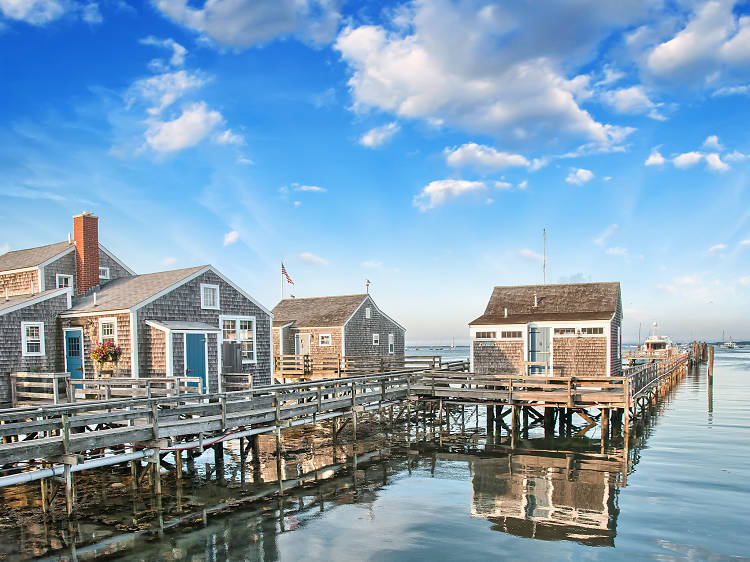 Photograph: Shutterstock
Nantucket Island, Massachusetts
This tiny island off the coast of Massachusetts is one of America's most picturesque places. Settled by Europeans in 1641 and originally a whaling-boat center, today, Nantucket is a mix of old and new, with cobblestoned streets and historical buildings that house very modern restaurants and shops. It's long been a vacation enclave for wealthy Bostonians, but with numerous resorts, B&Bs and cottages on offer, it's also a destination that welcomes all. With 80 miles of beaches, this is a spot for families and friends who love to soak up the sun.
Feel like driving?
There's something undeniably American about taking these good old-fashioned best US road trips. The ritual has been romanticized and immortalized in popular culture, thanks to classic novels, Blockbuster movies and countless radio hits. It's as much a rite of passage for newly-minted drivers as it is an ultimate bucket list adventure for seasoned travelers in their twilight years. After all, no two trips are alike.